Home

Products

Store

Forum

Warehouse

Client Login

Contact Us

FILM-TECH DIGITAL CINEMA SYSTEM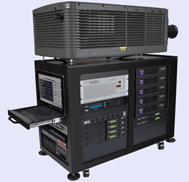 The Film-Tech Digital Cinema System is the only 100% automated cinema package on the market. It features easy plug and play setup with a focus on energy management, alternative content possibilities and projectionist-free operation.
FILMGUARD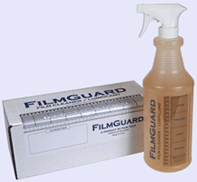 The #1 film cleaning solution worldwide not only cleans but also lubricates, protects and restores all gauges of film. Safe for use on all types of film stocks and even magnetic soundtracks, this patented solution is non-toxic and requires no special ventilation for usage. It is both highly effective and economical, with one ounce being enough for 2 miles of 35mm film. Kit comes with application sprayer, coupling cores and instructions for use. Available in 32oz and 16oz sizes.
Product Details
Quick Start Guide
Detailed Usage Guide
Material Safety Data Sheet
Authorized Dealers

MEDIA PADS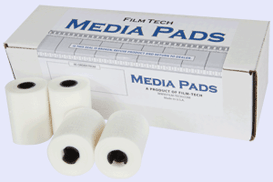 Perfect for use with FilmGuard in order to keep prints looking like new. Our media pads have a textured surface that traps dirt away from the film surface to eliminate scratching. Designed to be used in conjunction with a Kelmar media film cleaner, our pads can even be used dry without concern of film damage. The 35mm media pads contain 8 pairs of 16 foot rolls per box and the 70mm media pads contain 6 pairs of 16 foot rolls per box. Both versions are wound on plastic coupling cores for easy rewinding.
Product Details
Authorized Dealers