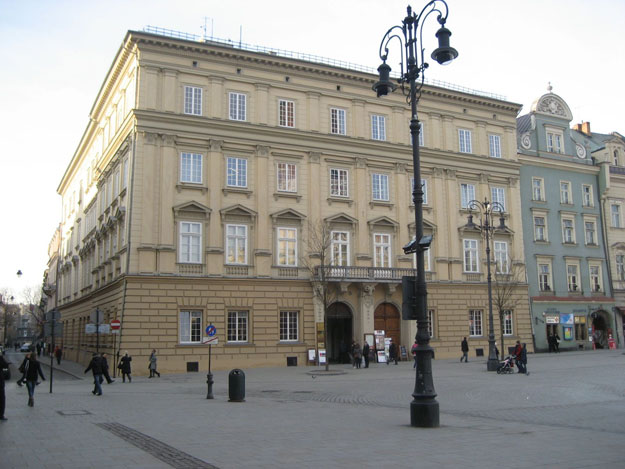 The Kino Pod Baranami is a renowned art cinema located on the main market square of Kraków in the south of Poland. It is housed in a beautiful old building since its opening in 1969.
---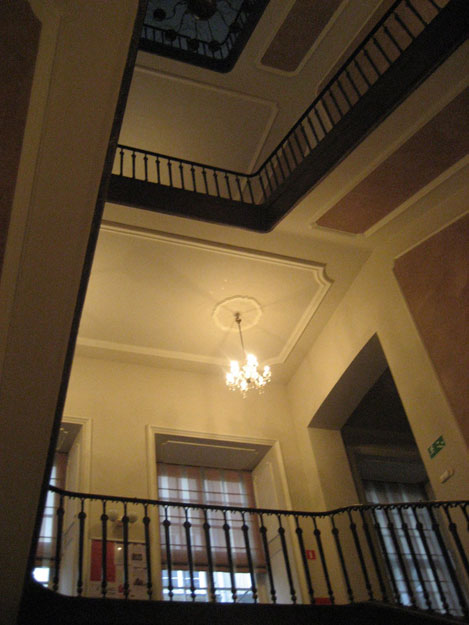 The staircase leads to the cinema upstairs. A second and third screens were added a few years ago. Theaters are named after the dominant color of their decoration.
---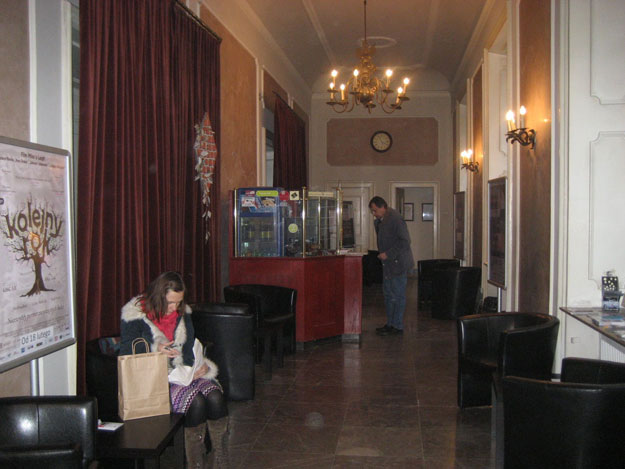 On the first floor (with floor zero as the street level) are the box office and the Red theater (128 seats).
---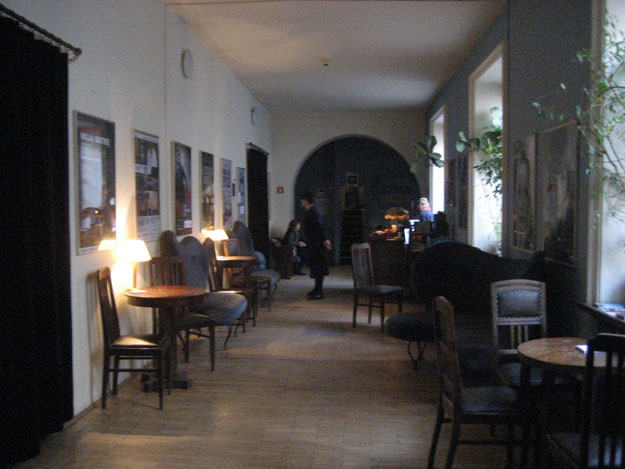 On the second floor are the cafeteria and the Blue (102 seats) and White (30 seats) theaters.
---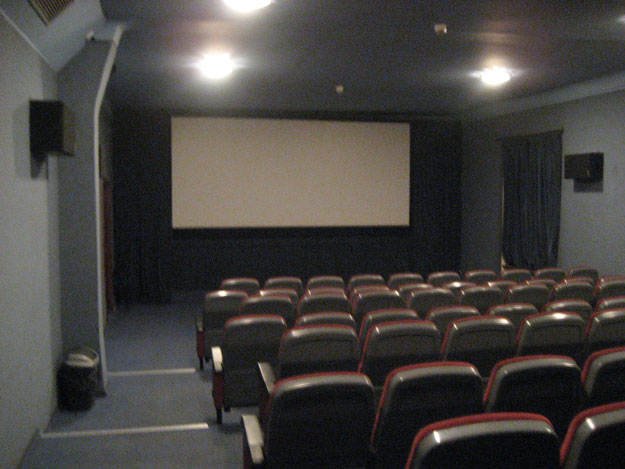 Interior shot of the Blue theater showing standard fixed screen masking.
---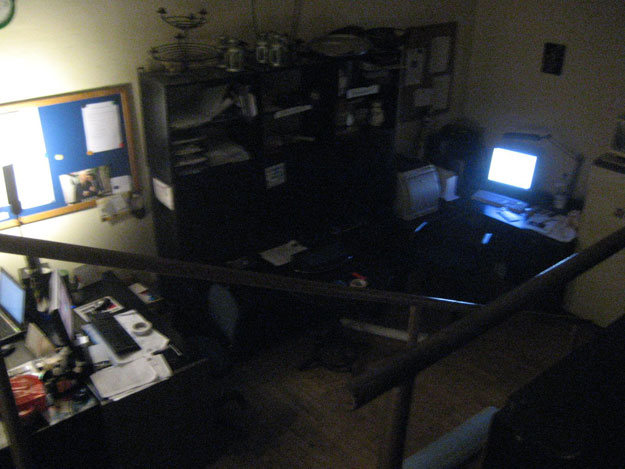 Main projection room housing the Blue theater projectors, the cinema office and projectionists workshop.
---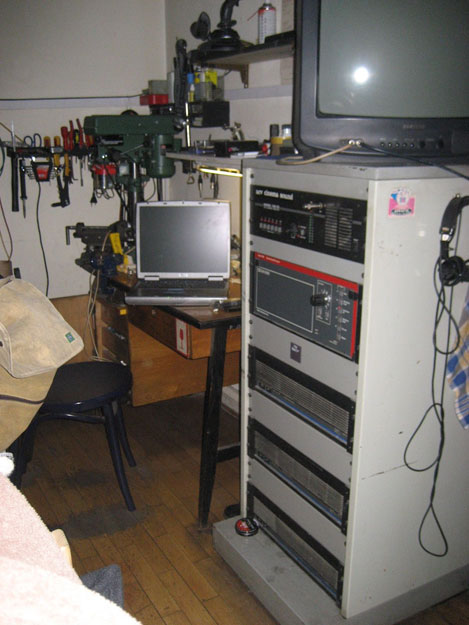 Projectionists workshop in the background. Sound rack featuring a Dolby CP65 processor and QSC amplifiers in the foreground for Blue theater.
---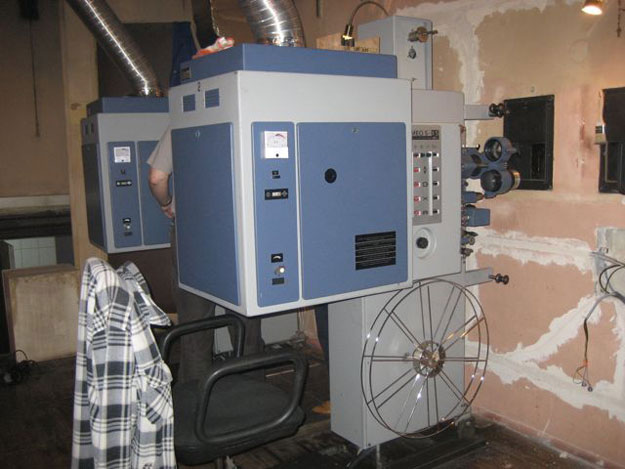 Meopta MEO-5 projectors made in Czech are being used in Red and Blue theaters. Each theater has two projectors running in change-over mode without any long-playing devices. On the wall, traces of recent plaster work performed in April 2011 to install brand new electrical circuitry, command boxes and lamphouse rectifiers.
---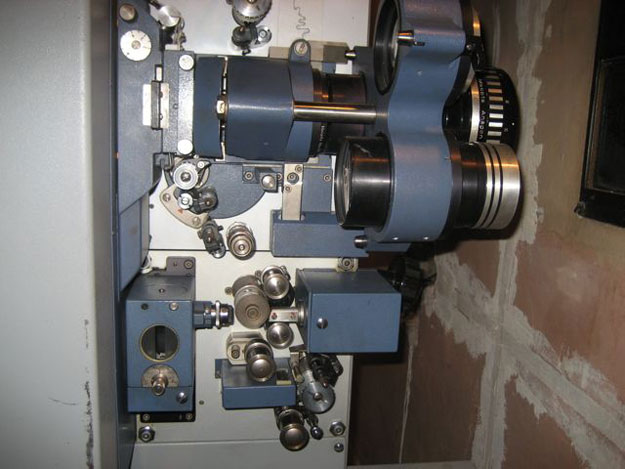 MEO-5 featuring a three-lens turret working with one static primary lens completed with secondary lenses for each format. The projector has reverse-scan optical readers. The cinema is not equipped for digital sound.
---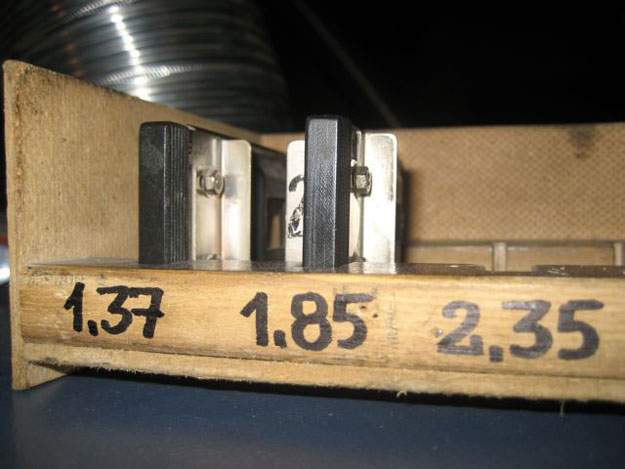 Aperture masks to accomodate for the 1.37, 1.85 and scope aspect ratios in the Red theater. The Blue and White theaters feature 1.66 in place of 1.37.
---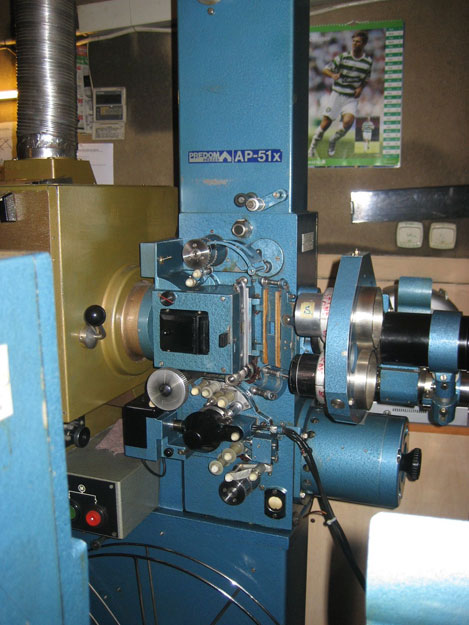 Prexer AP-51 projectors made in Poland are used in the White theater.
---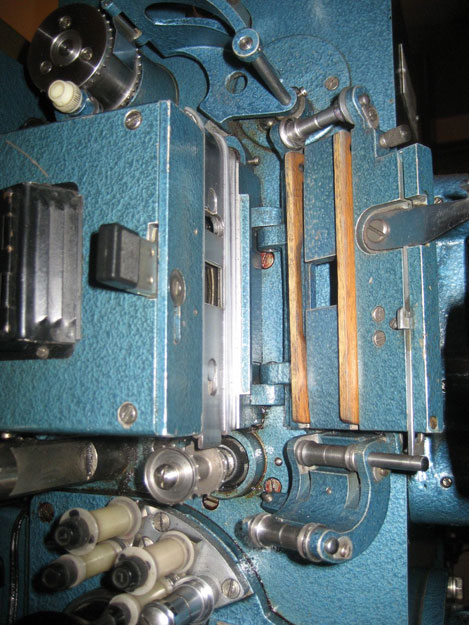 Close look at the Prexer film path, showing wooden skates.
---