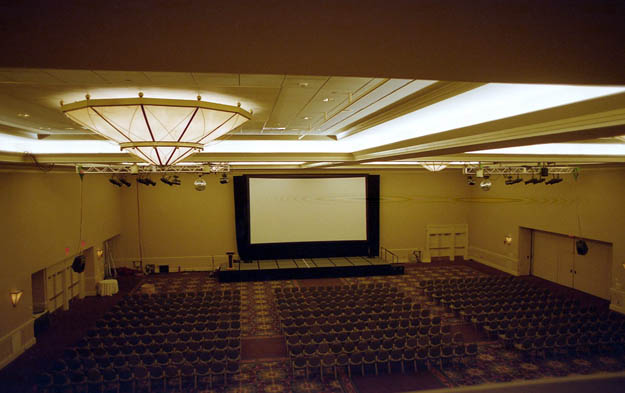 A general shot of the auditorium (a hotel ballroom). This was used for a number of events, including film and video screenings. The screen was a 1.85 fast-fold with stage speakers (JBL EONs) on scaffolding behind it.
---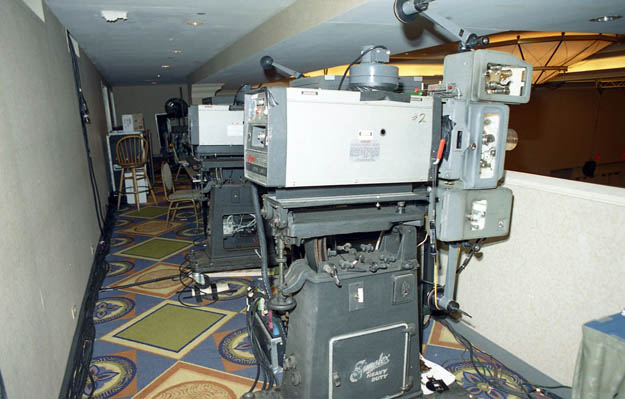 A general shot of the balcony area that was being used as a light, sound, and projection booth. The film projectors were Century JJs, provided by Mike Donohue, a film director and 70mm fan from Los Angeles. We used Super Lume-X lamphouses with 2kw lamps. Beam spreaders were used for 70mm.
---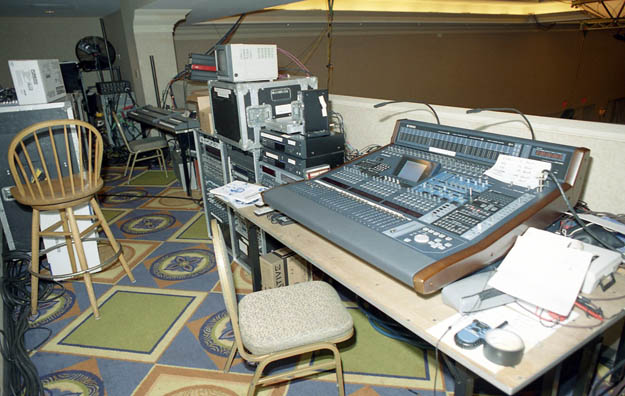 Some of the other light and sound equipment that was squeezed into the balcony area. The light board is on the left, and the sound board (a digital console that no one really was able to figure out how to use properly) was on the right. Film sound was routed through this as well.
---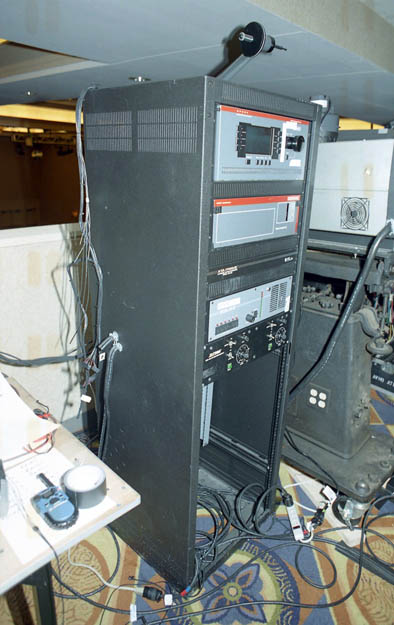 Film sound rack. This included a CP500-70 and Dolby MPU-1. We had a number of ground loop issues which the sound guys were able to solve.
---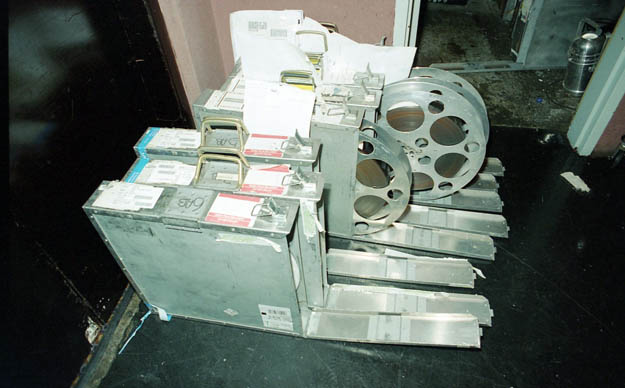 70mm shipping cases. We ran Ghostbusters, The Abyss, and Starman in 70mm. We tried to get Alien, but that was unavailable due to the pending release of Alien vs. Predator.
---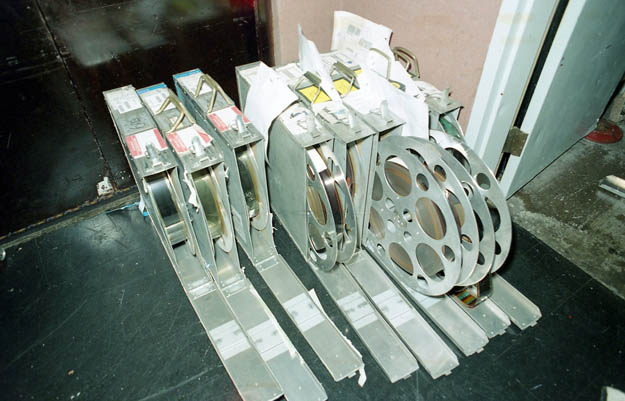 More 70mm.
---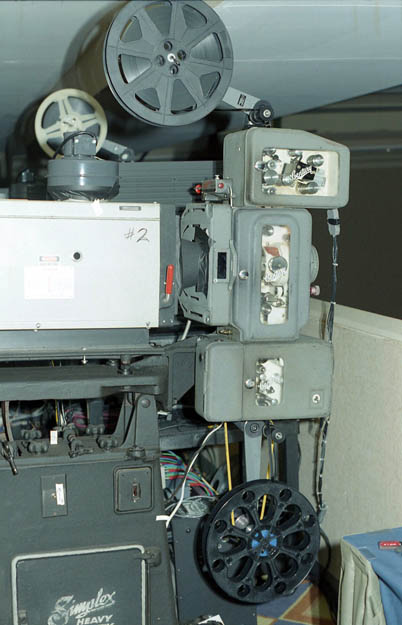 One of the projectors set up for 35mm use.
---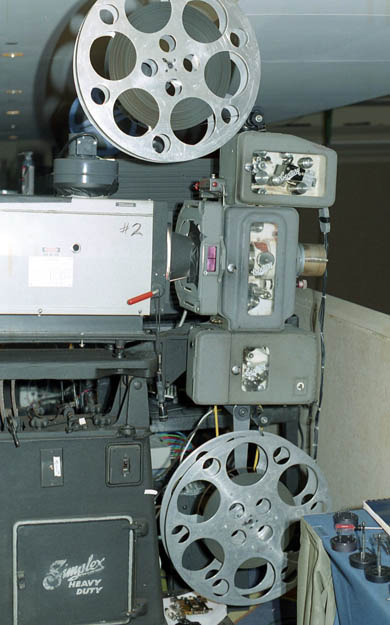 The same projector running 70mm!
---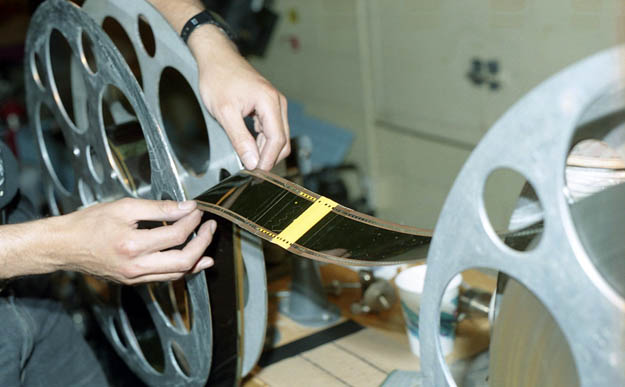 Some people should not be allowed near film. Whoever did this is one of those people.
---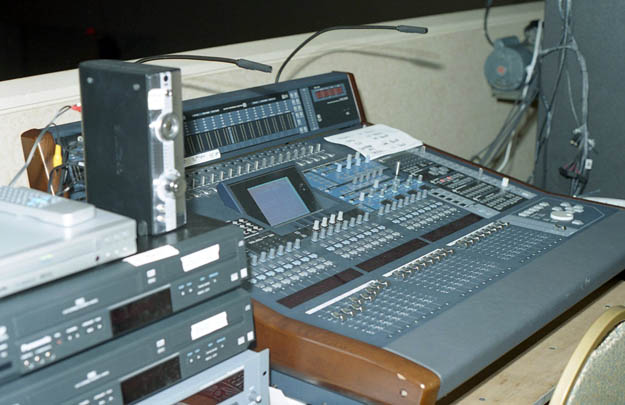 The uber-confusing Yamaha digital mixer.
---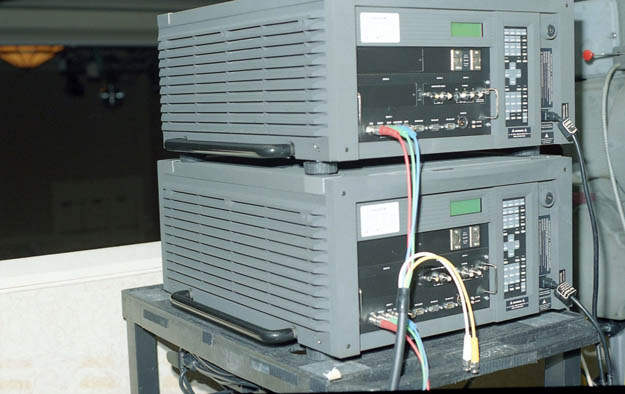 Stacked Christie DLP units were used for video screenings. These were located between the film projectors. Image quality was OK, but not amazing. We only ran DVDs on them (no HD video).
---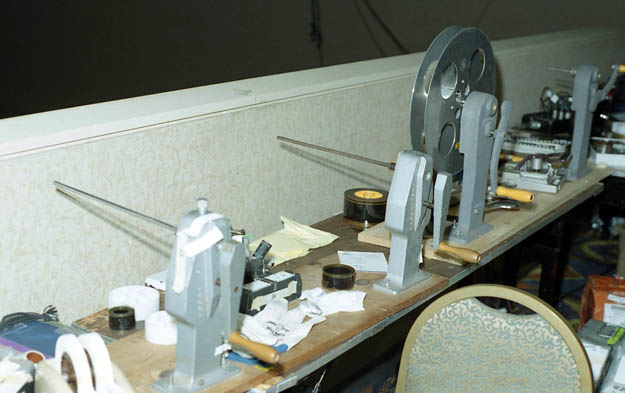 Manual hand-crank bench for film inspection. We also had a borrowed motorized rewind bench in another room, which proved to be essential.
---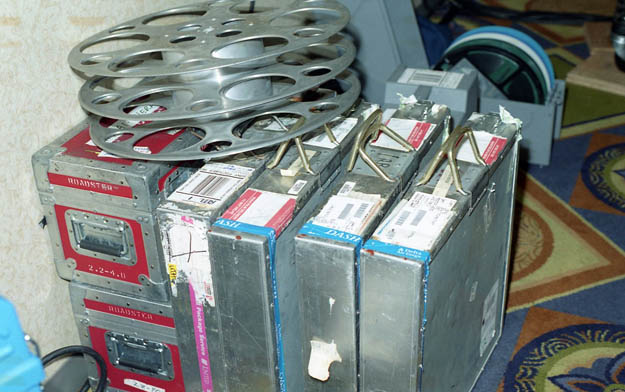 More 70mm cases!
---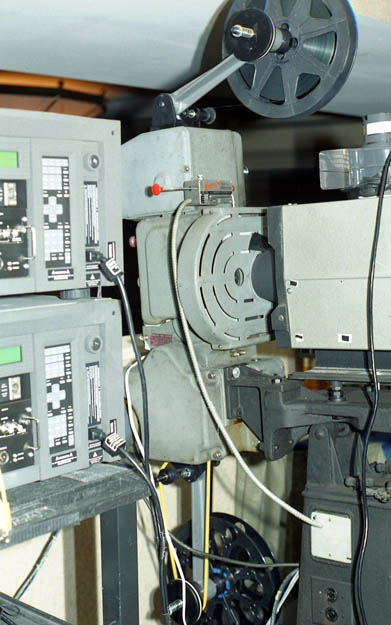 Reverse shot of one of the JJs.
---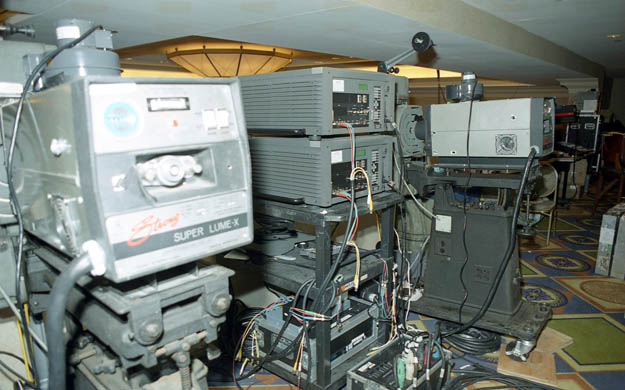 Reverse shot of the entire setup.
---