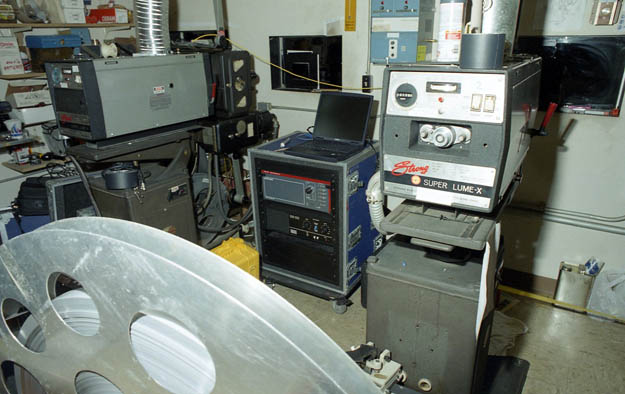 A general shot of the booth (see "Columbus Theatre" pictures for more); the booth is equipped with two projectors and a platter. They normally run mono sound. For this screening, a complete 3-track sound system (left, center, right stage channels only) had to be rented. The CP65 provided house EQ and main fader.
---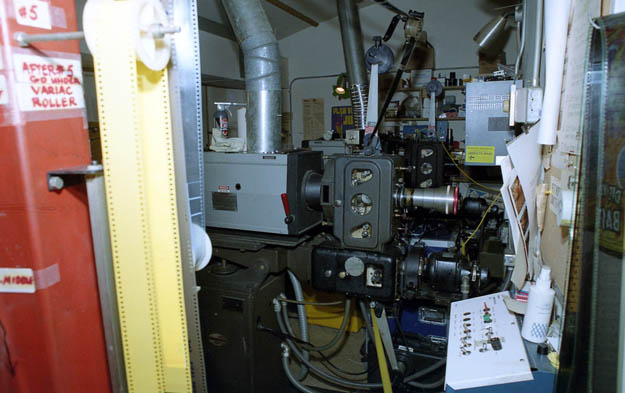 As this film was a work-in-progress, optical-track prints had not been made yet. The picture (only) ran off of the platter through one of the projectors. An encoder attached to the projector shaft was used to control the dubber.
---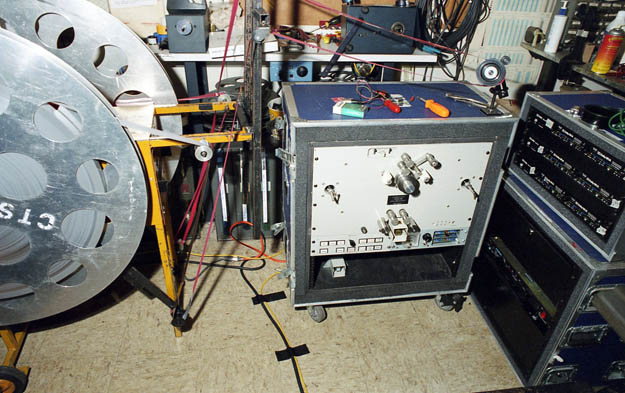 The soundtrack played off of a double-MUT through this magnetic dubber, which works like a tape recorder. This was interlocked to the film projector to maintain perfect sync. The magnetic track was encoded with Dolby SR, which was decoded by the cat. 363 units in the road case on the right. It was a struggle to fit all of this stuff into this very crowded booth.
---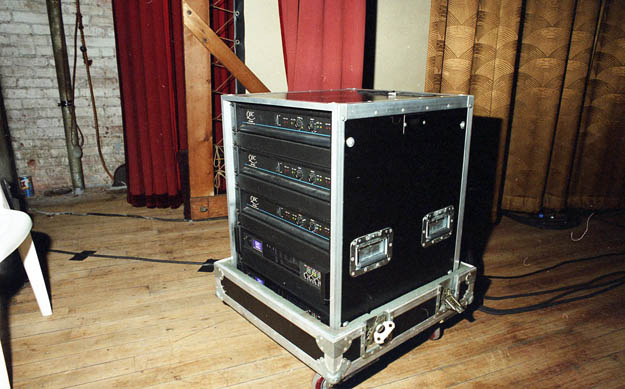 The amp rack for the stage speakers was located backstage.
---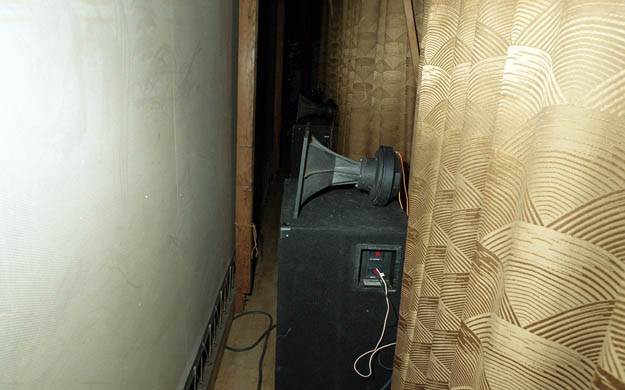 JBL stage speakers were brought in and the system was EQ'ed just for this one screening! It sounded quite good.
---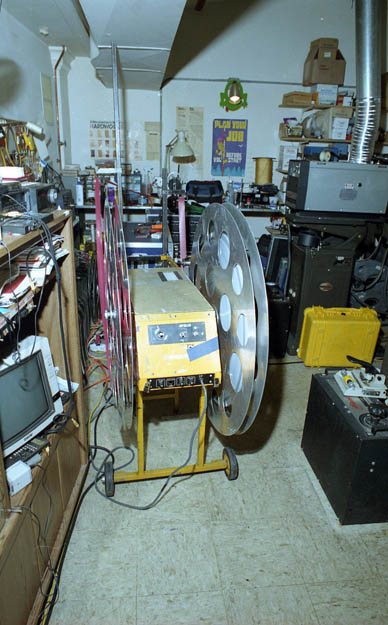 A general shot of the double-MUT setup.
---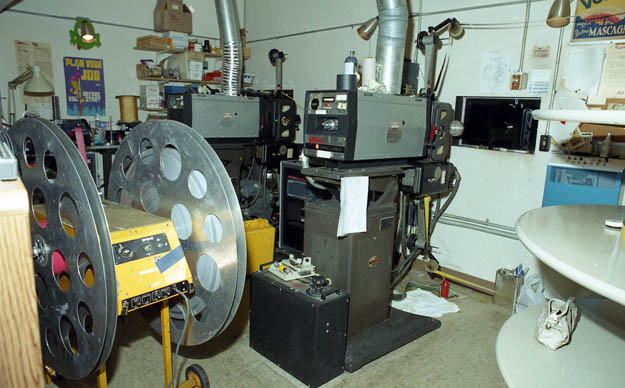 A general shot of the booth. Thanks to Cinema Technology Services, who did an excellent job with the setup for this preview screening. The audience reaction was positive, and the film premiered in this theatre two years later. On this one screen, the film had the second-highest per-screen average gross in the US for its opening weekend.
---