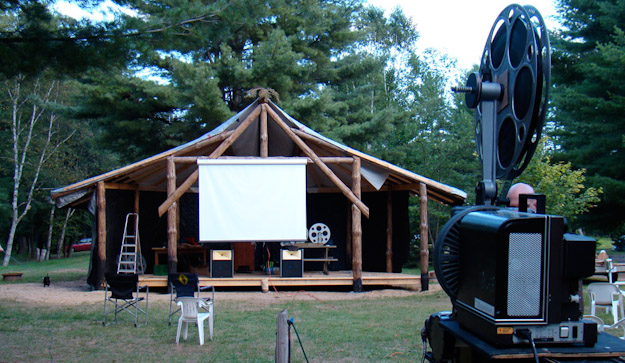 The venue. Timber built stage, with Draper pull-down screen.
---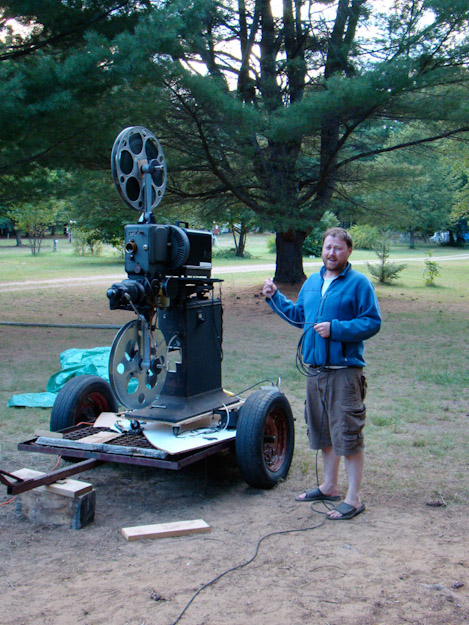 Dude hooking up the audio cable, XLR input, mono sound cell.
---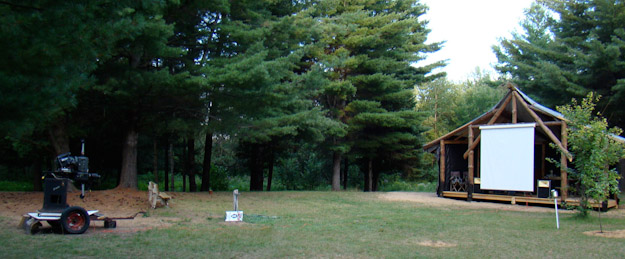 LS of the setup and throw.
---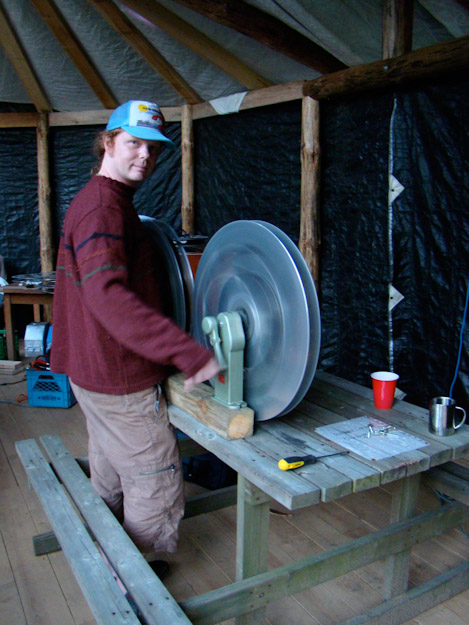 Making up the films on a picnic table, the reels just fit.
---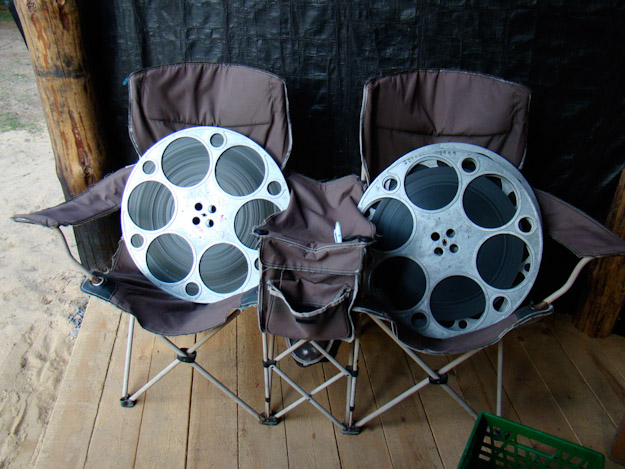 Handy reel holders, all the features played have a intermission.
---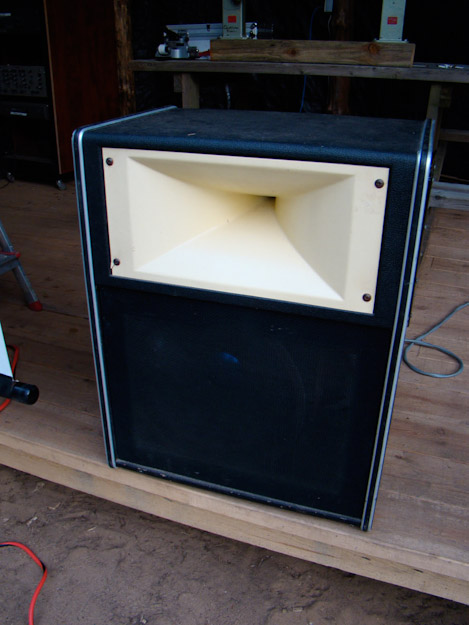 Speakers, old Traynor's, super heavy cabinets, 100 watts at 8 ohms.
---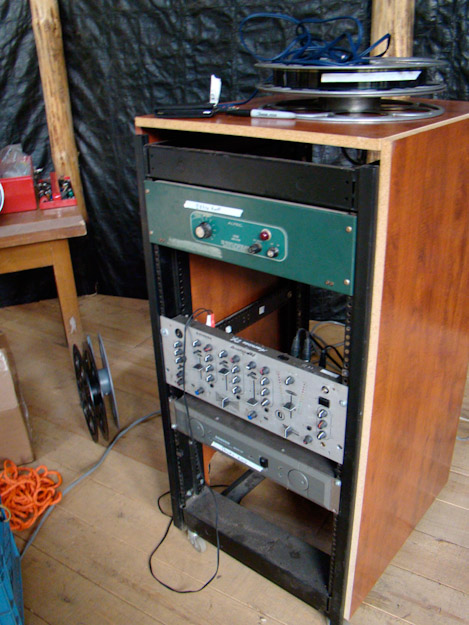 Sound rack, DJ style mixer, power amp is 75 watts. The setup runs mono into the two stage speakers.
---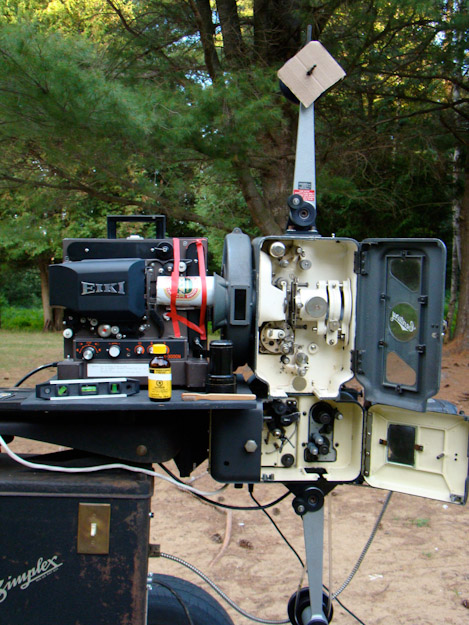 Century CC with a Simplex Sound head, and a stop-gap solution for light, a 16mm xenon with beer can. We have a 1000 watt xenon but we didn't have a 30 amp breaker wired up. Next time.
---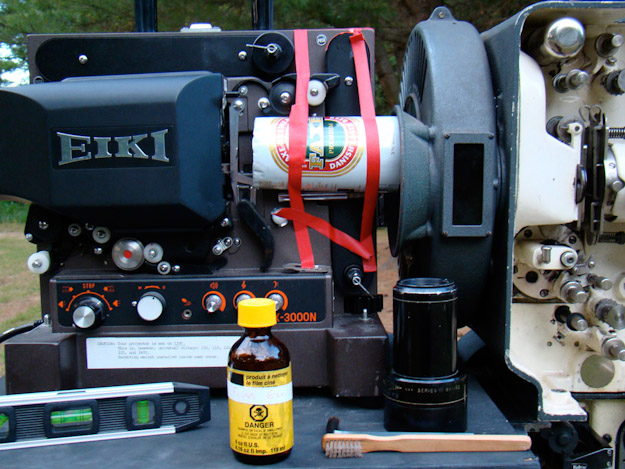 CU of Century and beer can lamphouse, note the film guard used with toothbrush on the gate.
---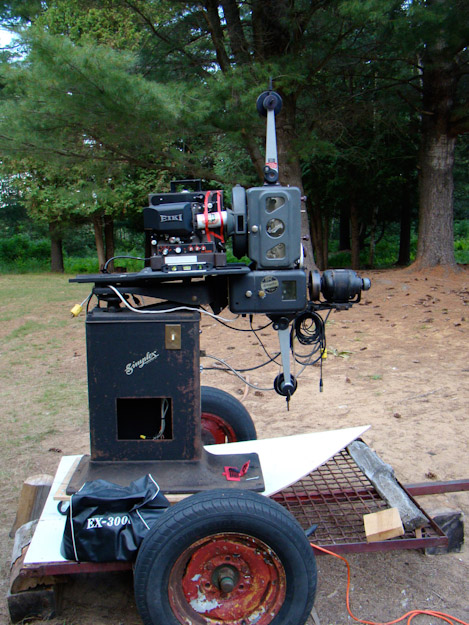 The Battle wagon! An old red International tractor wheeled it around, or you can just hand pull it with three big men.
---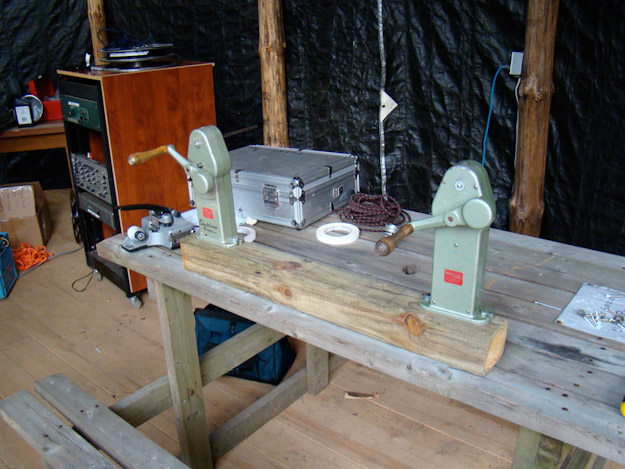 Makeup/rewind table. Behind the screen on the stage.
---