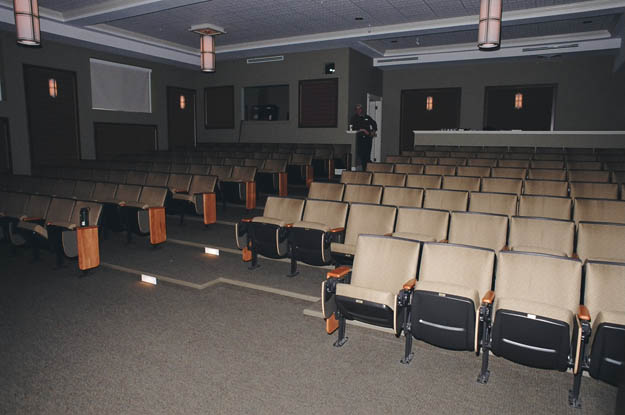 A general shot of the auditorium. This is essentially a lecture hall, but it has comfortable movie-style seats. The projection booth can be seen in the back of the room. We used their existing LCD video projector (which is behind the porthole at the upper right corner of the booth), with acceptable results.
---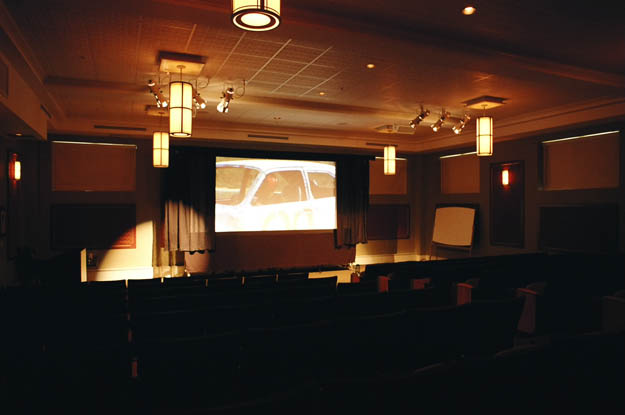 Instead of the existing roll-down screen, we put in a Fast-Fold microperf screen. This shot was taken while the video projector was being lined up with the screen.
---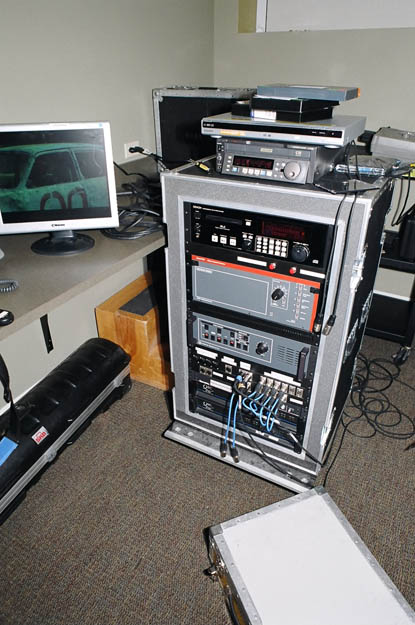 This venue only ran HD video. Sound was run through a CP65 and QSC amps. The computer monitor on the table at the left was used to monitor the output of the HD deck. Later on, a video scaler was added, as the one built into the projector left something to be desired.
---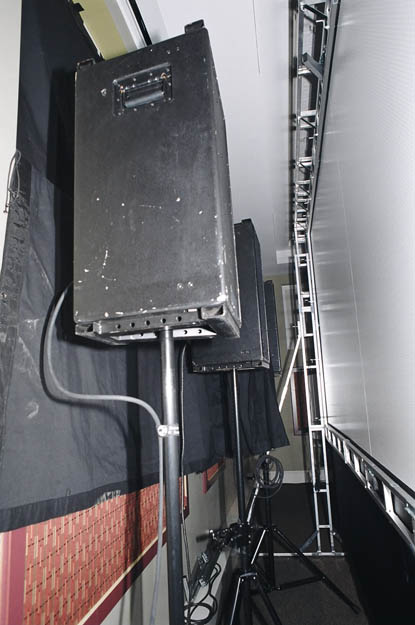 EAW speakers were mounted on stands behind the screen (we ended up moving them closer to the screen after this shot was taken). This room sounded excellent.
---