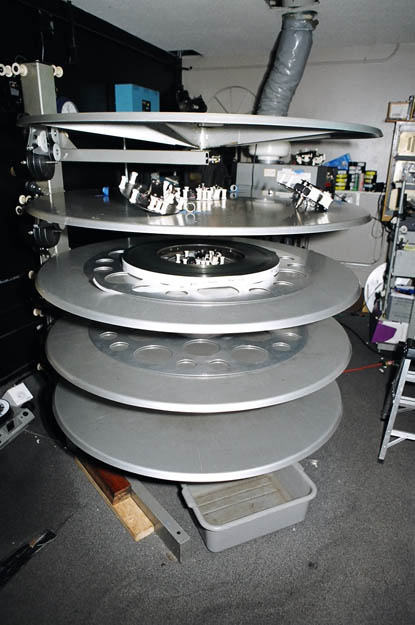 This place has an evil 5-deck Xetron platter that feeds the projectors for two auditoria at once. One house was exclusively for 35mm, while the other one was used for both film and tape screenings. The booth is small and cramped.
---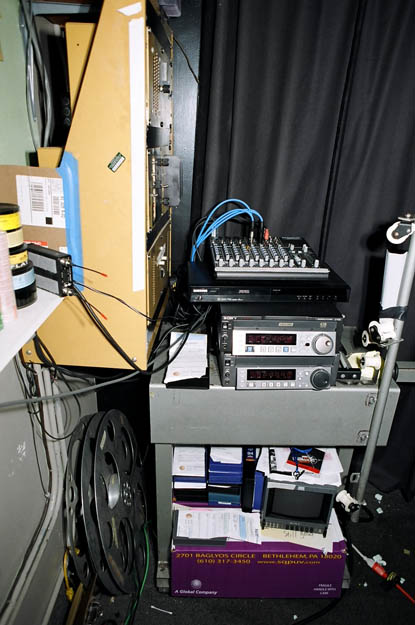 Video decks for the Opera House. Tape formats included Beta SP, Digi-Beta, and HDCAM. The DVD player was for on-screen advertising during intermissions. Note the super-cool Eprad Starlet sound processor on the wall to the left!
---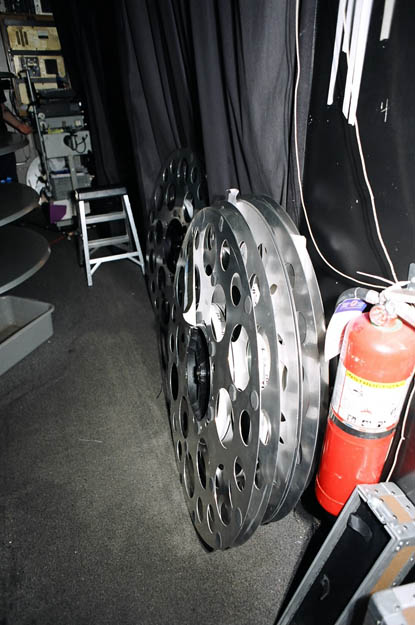 Films on platter reels that are ready to show.
---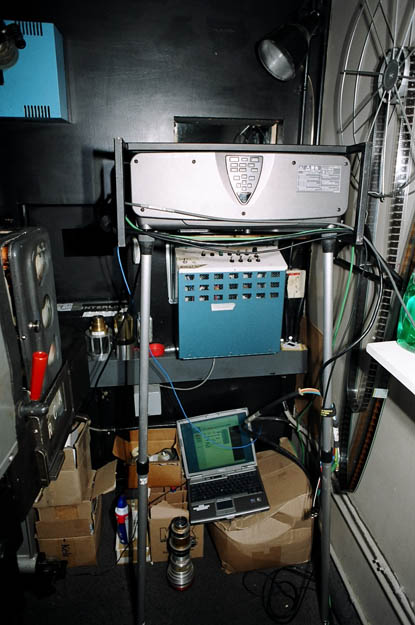 The video setup in one house. We used a Panasonic 7700 video projector. The laptop below was used to control it.
---