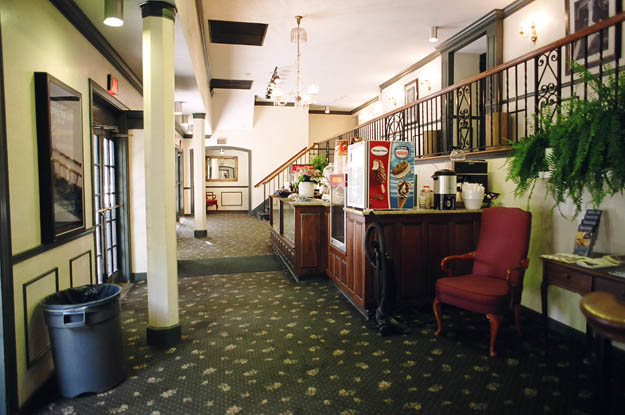 The Jane Pickens lobby. This building was originally constructed as a bank!
---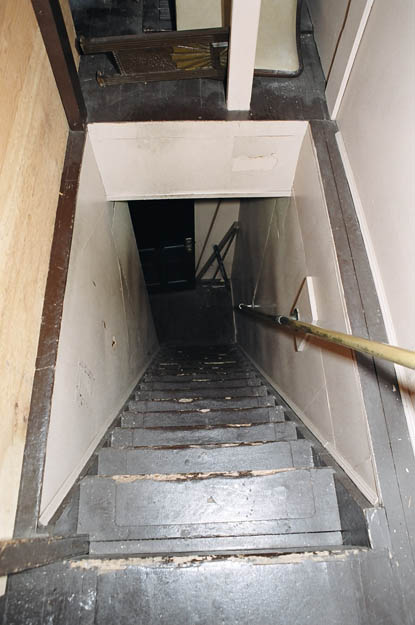 These are the stairs to the booth. All the equipment had to be carried up these steps.
---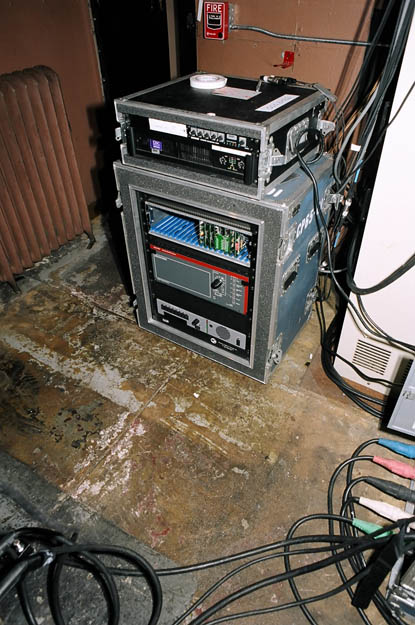 Rental sound setup for the Jane Pickens. This included a CP65 with a DA20. Self-powered QSC speakers were placed behind the screen and the existing Peavey surround speakers were used. Sound quality was excellent.
---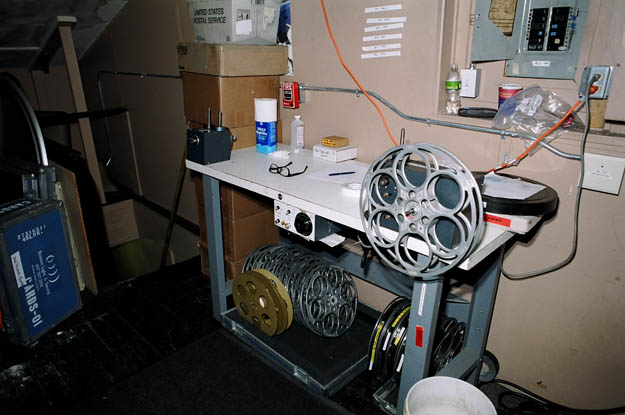 Rewind bench in the booth.
---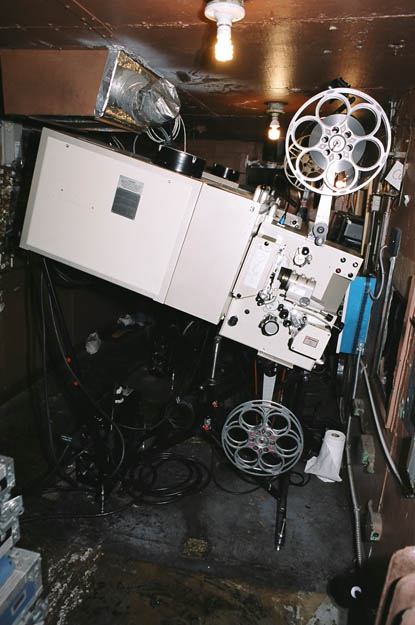 Two FP-10As were installed for the duration of the festival. Aperture plates had to be cut to support five formats (silent, Academy, 1.66, 1.85, and scope).
---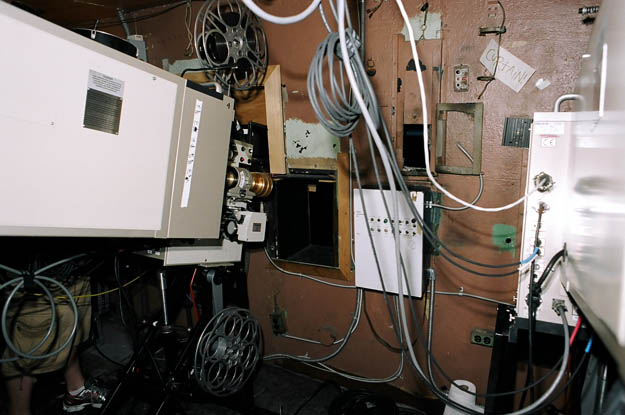 ---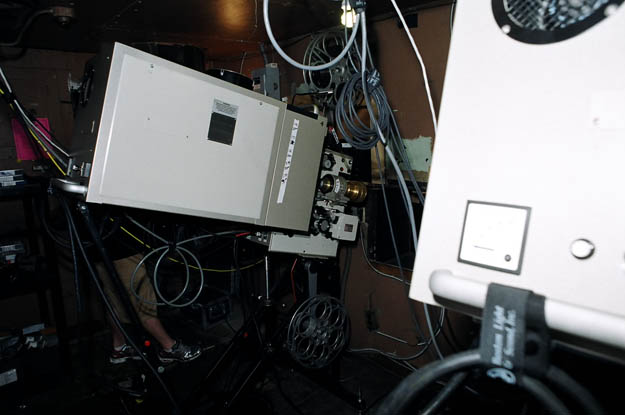 ---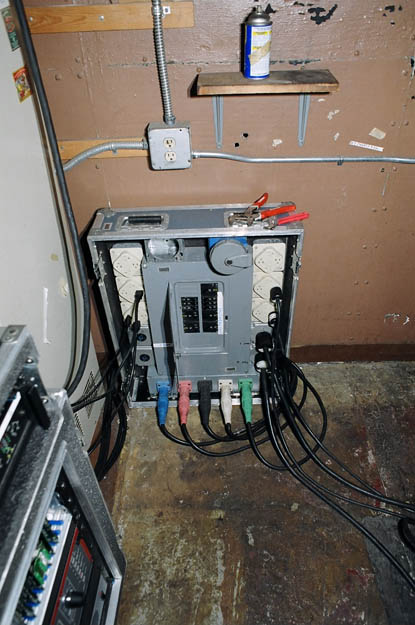 Power distribution box in the booth.
---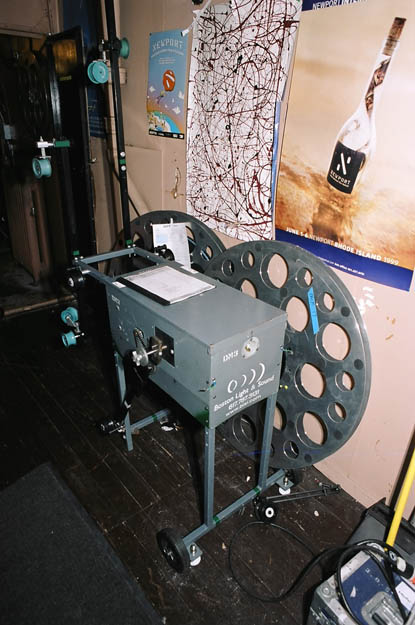 Prints that played both here and at the platter house were built up onto Goldberg platter reels. In this house, they played from a double-MUT, located in the room adjacent to the booth. We could take up emulsion-out, then take the platter reel right over to the other theatre and run it there. This saved a tremendous amount of time and print wear.
---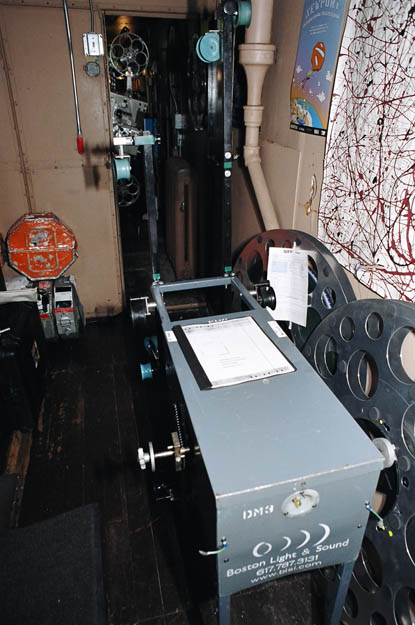 ---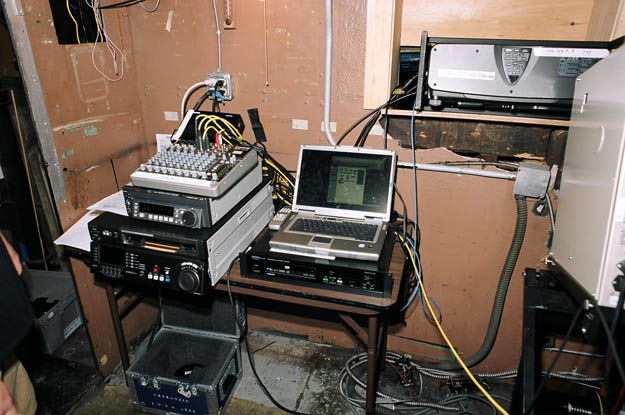 The video setup in this house included an HDW-D1800, and a J30. The DVD player was for a couple of shorts and on-screen advertising that was shown during intermissions. The laptop was used to control the video projector.
---