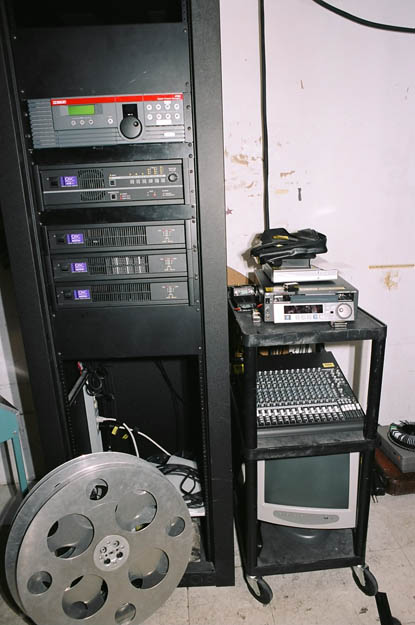 Sound rack and video equipment for the main house. There is no surround channel yet. The video this year was all HDCAM, which was played on the JH-3 on the right.
---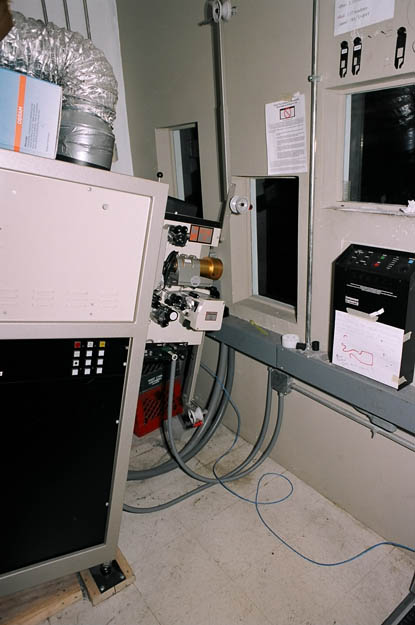 Kinoton FP-50 projector for the main house.
---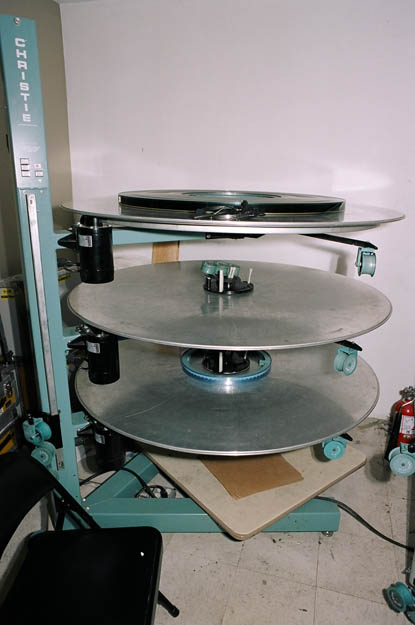 AW3 platter with the opening-night film on the top deck.
---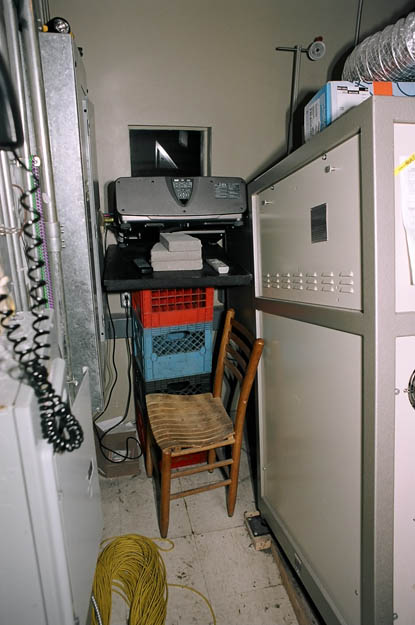 Panasonic 7700 video projector with HD-SDI card mounted on slide projector shelf.
---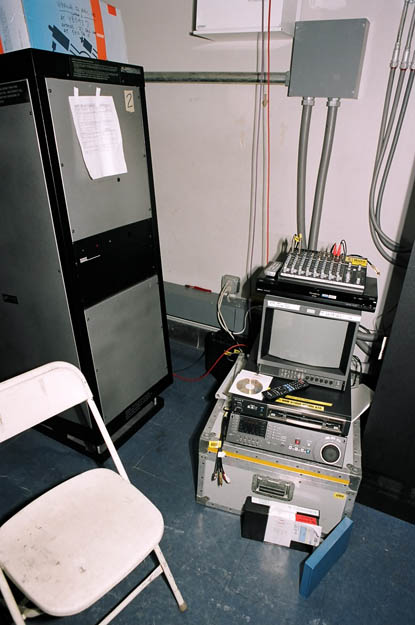 Video setup for cinema #2, which is one of the newer/smaller houses, with about 150 seats. The video material in this house was primarily on HDCAM, with one DVD and a few shorts on Digi-Beta. The HDW-D1800 deck played both tape formats. The projector was a tabletop Canon LCOS model, mounted on a shelf in the back of the auditorium. The screen was small enough that the image looked good. The film projector is a Simplex.
---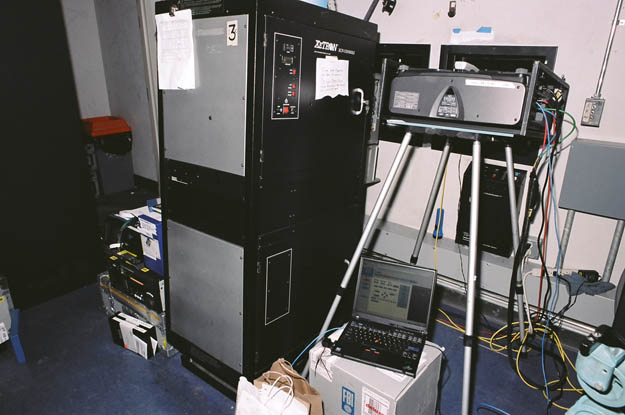 The setup for cinema #3 in the same booth, also with an HDW-D1800 deck and a Panasonic 7700 video projector. The laptop was used to control the video projector, allowing slight tweaking during a show, without any on-screen menus visible to the audience. Threading the film projector was "fun" with the video projector in place behind the viewing port.
---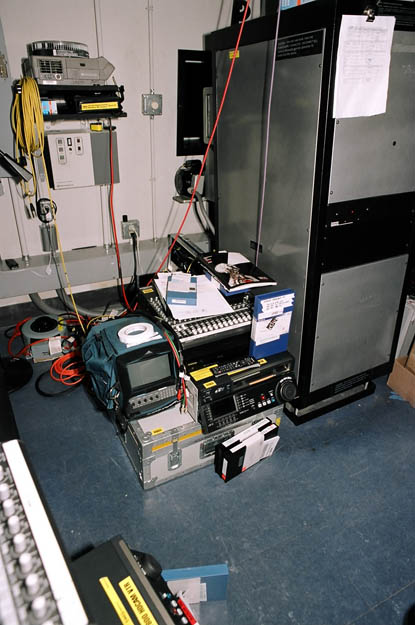 A better shot of the video setup in cinema #3. The booth is small and gets quite crowded with the video equipment in place.
---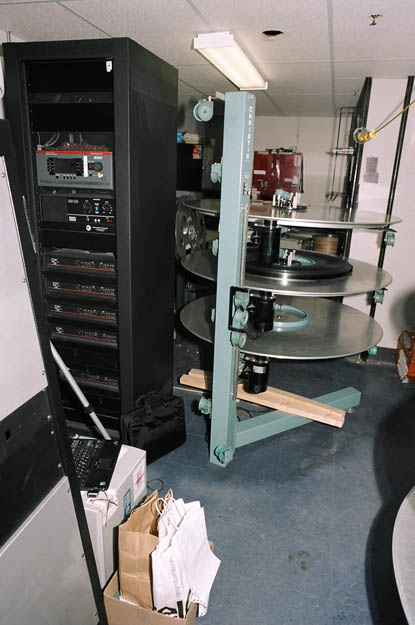 ---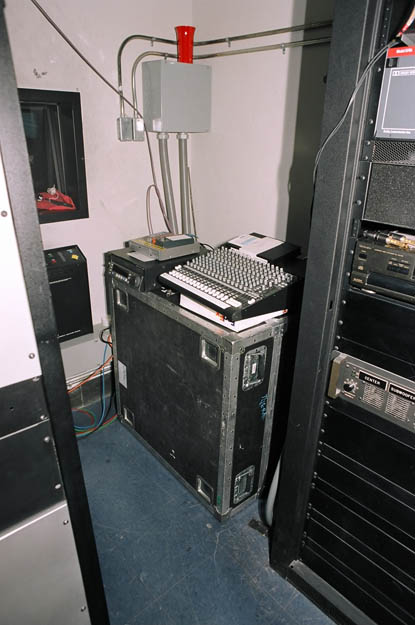 Video and sound setup in the third booth for cinema #4. This house had only HDCAM and 35mm. A smaller Panasonic video projector was mounted on a shelf on the rear wall of the auditorium.
---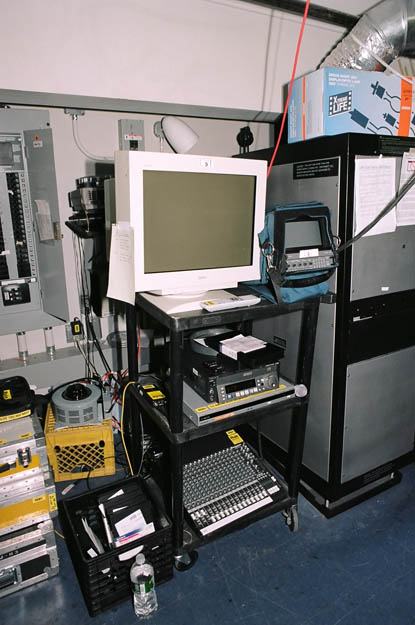 Video setup for cinema #5 (and monitor for cinema #4). This house also had only HDCAM video and 35mm.
---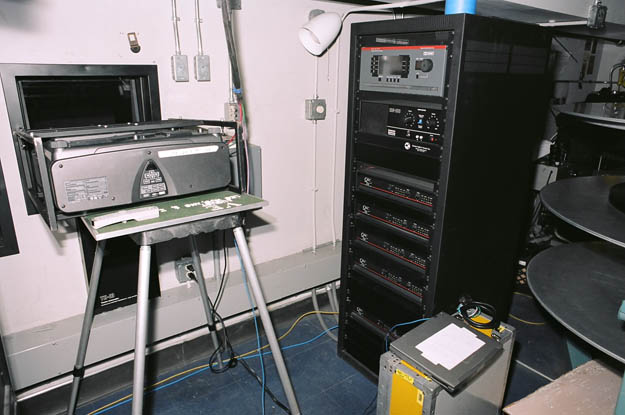 Yet another Panasonic 7700 for cinema #5, mounted as in cinema #3. The sound rack can be seen to the right.
---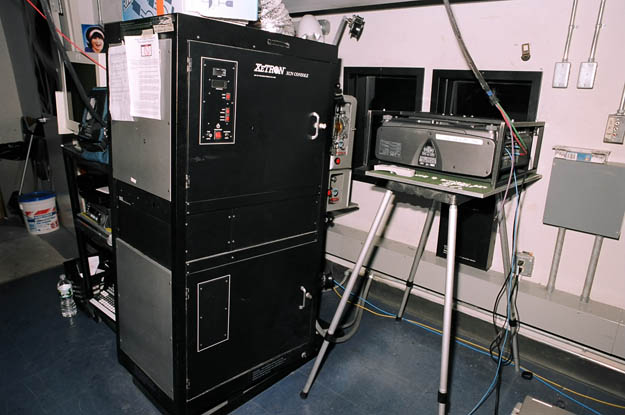 Reverse shot of the film and video equipment for cinema #5. This film projector was also not much fun to thread.
---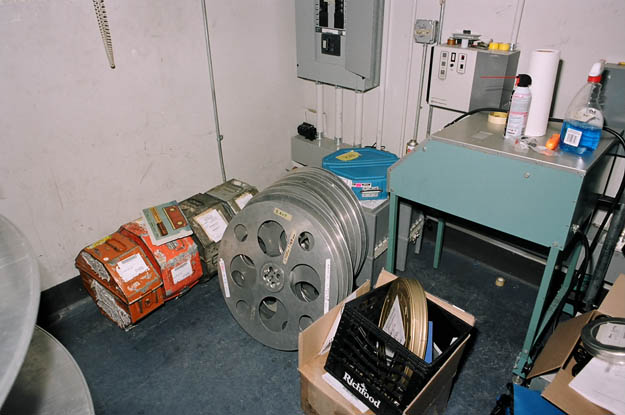 ---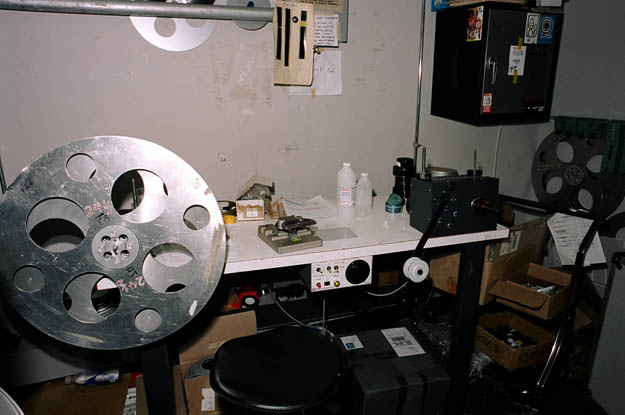 The film inspection and makeup area.
---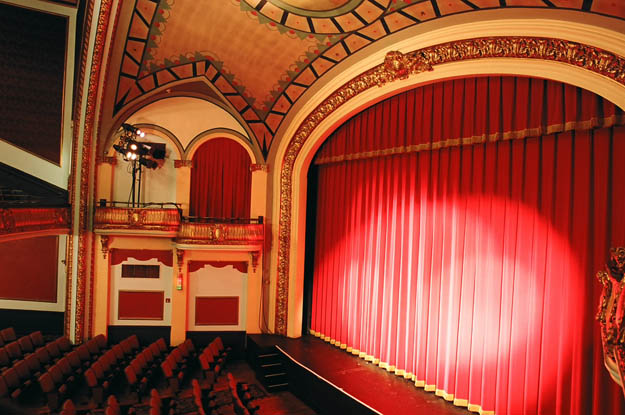 The original 1914 main auditorium, with newly installed double-curtains.
---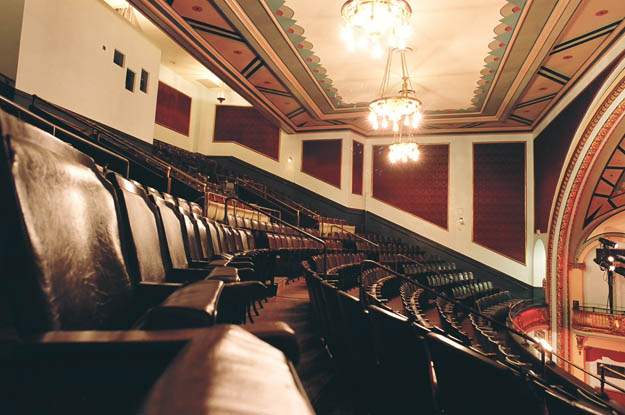 Balcony seating. These are the original seats. These are being replaced with new seats over the summer of 2009, and the booth is being re-located in order to provide more seating space.
---