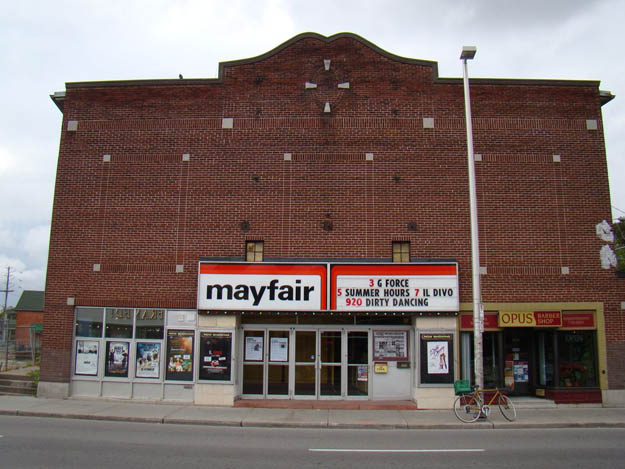 Exterior.
---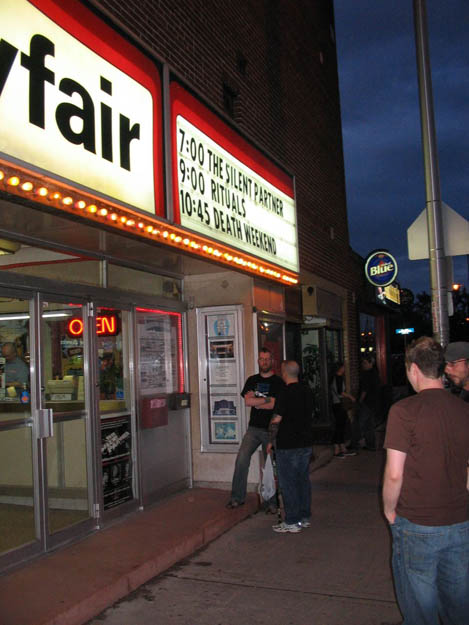 1980s style marquee.
---

Interior from Balcony.
---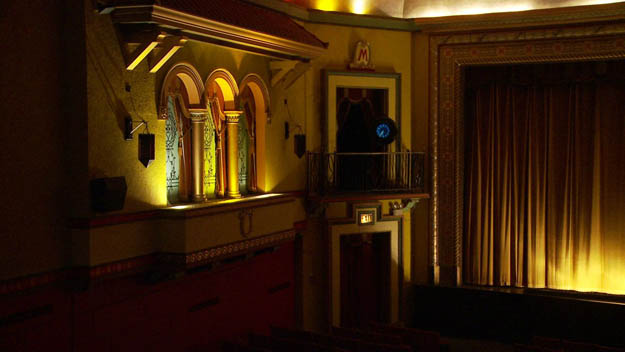 Interior and glowing clock from the 1930s.
---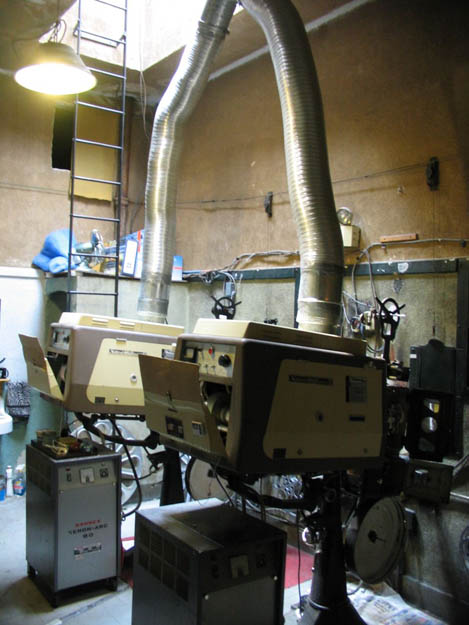 Projectors: Old Century Cs from 1942 with Xebex lamphouses retrofitted with Techalight mirrors.
---

Tower rewinder and film cleaner.
---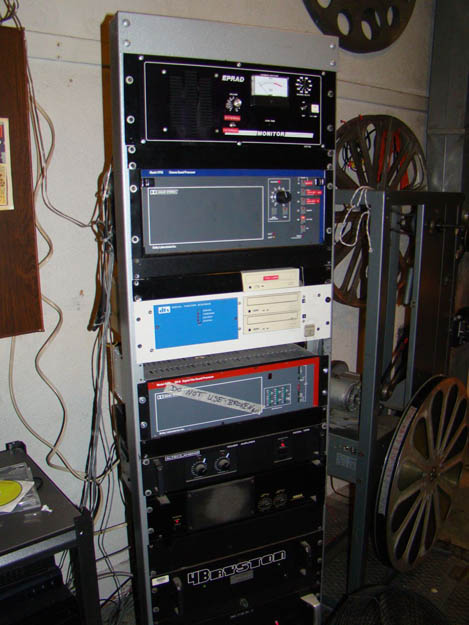 Sound rack: CP55 with split surrounds, DTS 6 with a third drive, DA20, power amps.
---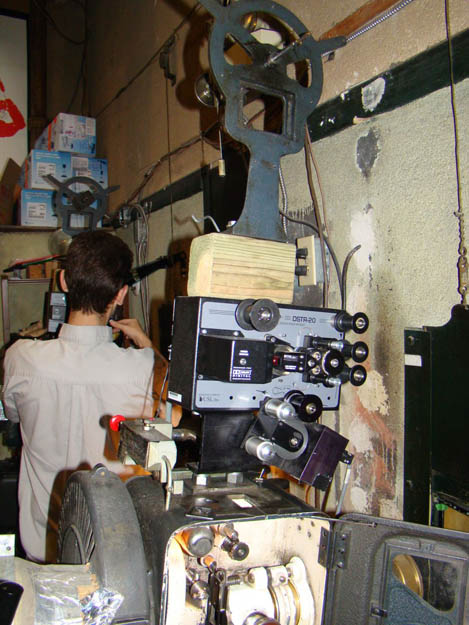 Dolby Digital (DSTR-20) reader and DTS reader.
---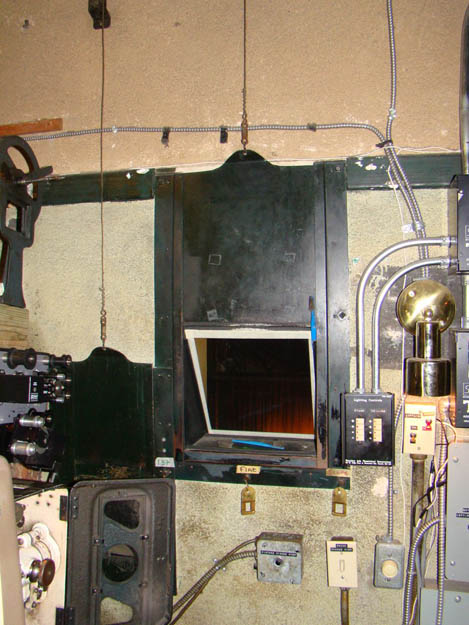 Port window with old fire shutter and lead links for the Nitrate days.
---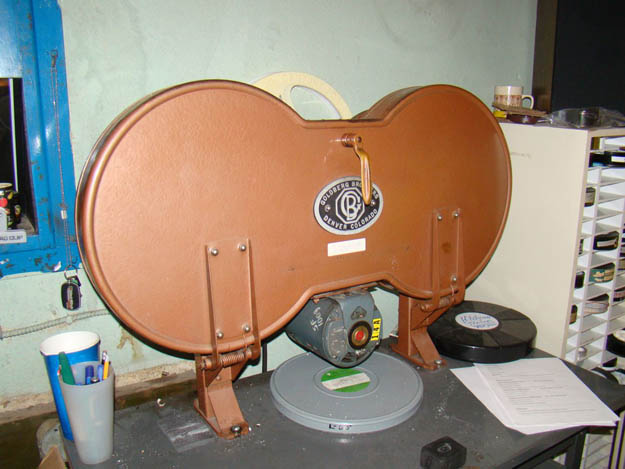 Old Goldberg rewinder for 2000-foot reels.
---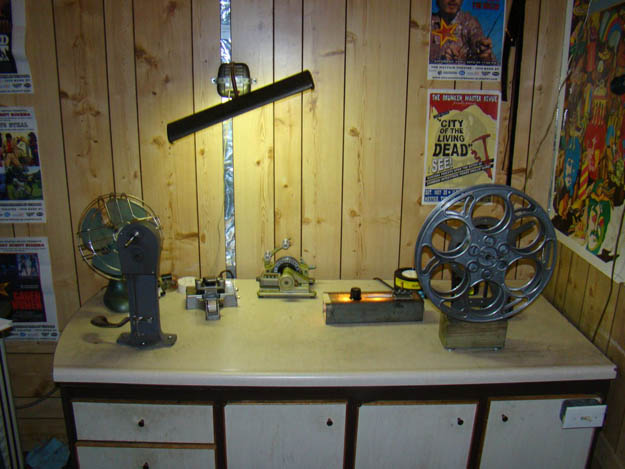 Rewind makeup table.
---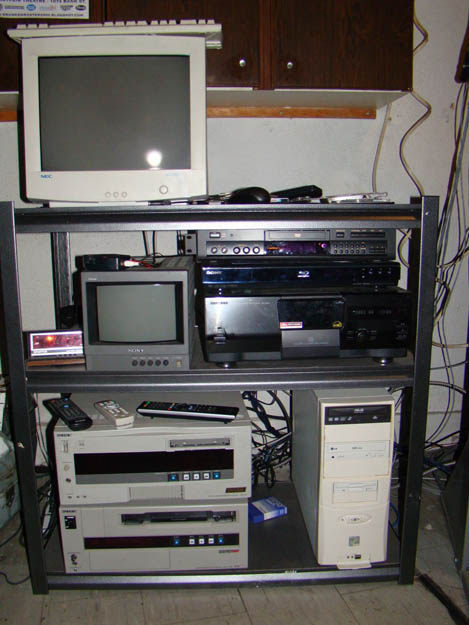 Video decks: Betacam SP, DVD, Blu-ray, DVCAM, computer linked to video projector.
---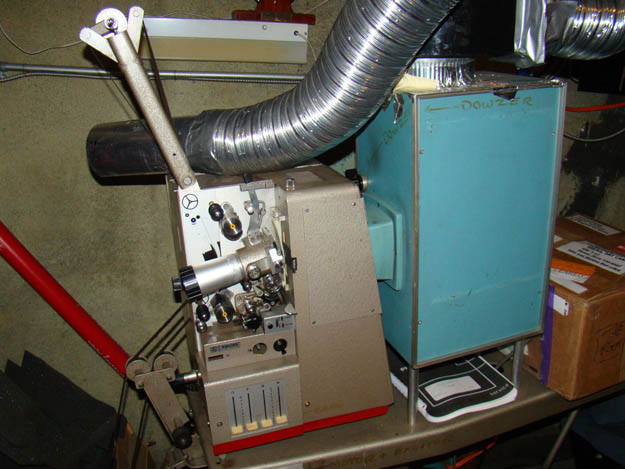 16mm Phillips.
---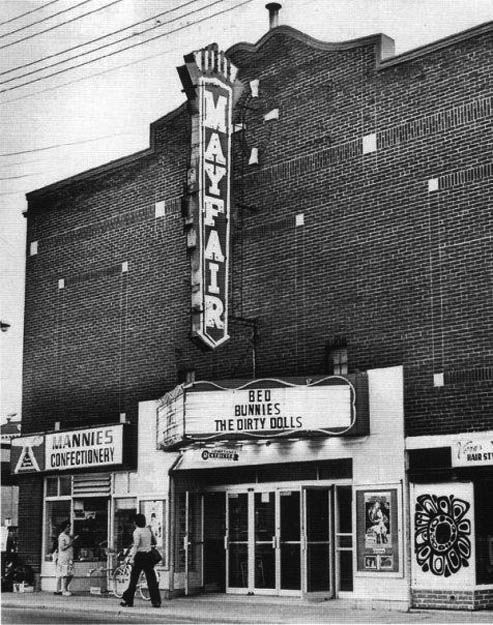 Old marquee photo from the 1970s when the theater ran porn.
---