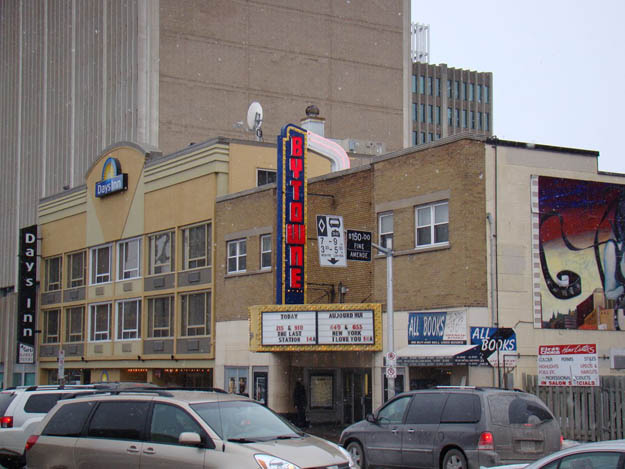 Bytowne exterior.
---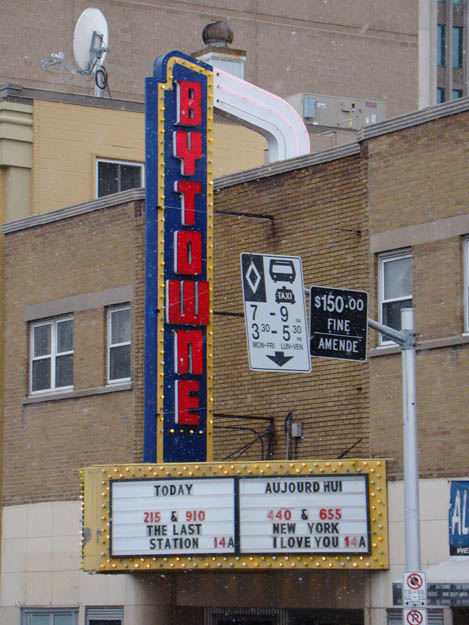 Bytowne exterior, marquee.
---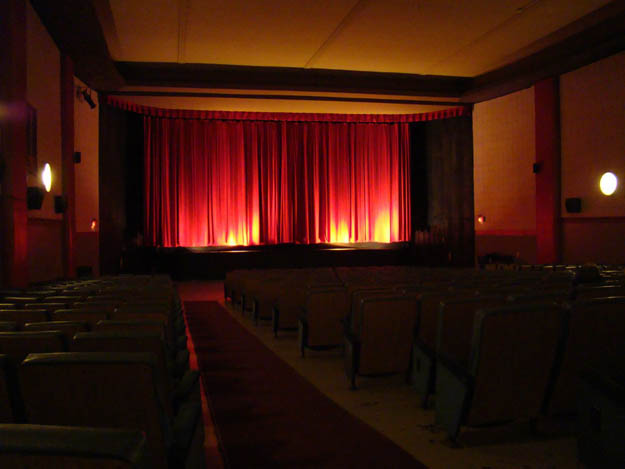 Interior main floor.
---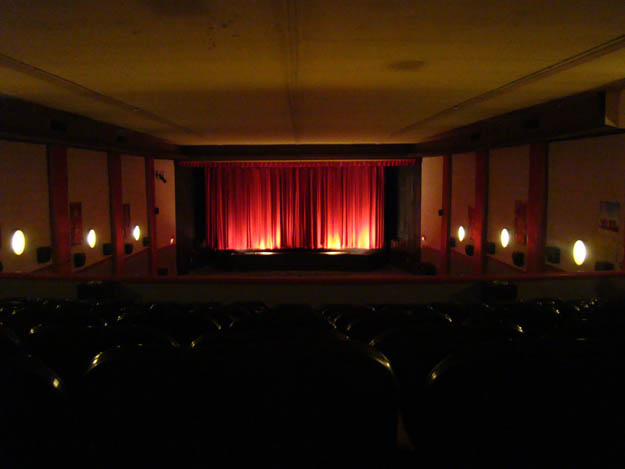 Interior from balcony, theater holds 685 people.
---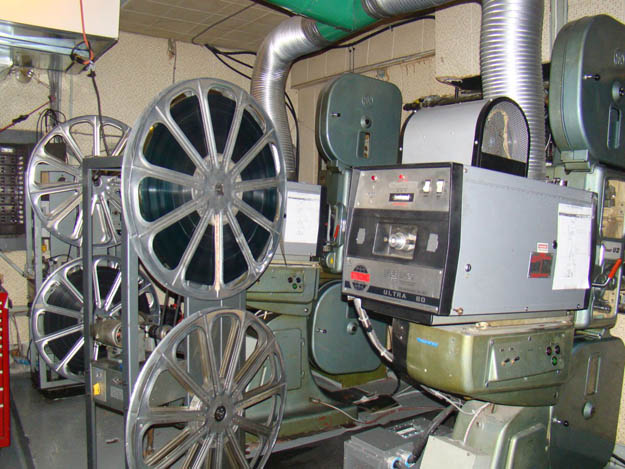 Booth, two Bauer U2s, Strong lamp houses 3000 watt, long play towers or reel to reel operation on 2000- or 5000-foot reels. Used to project 70mm until early 1990s, no longer has mag preamps.
---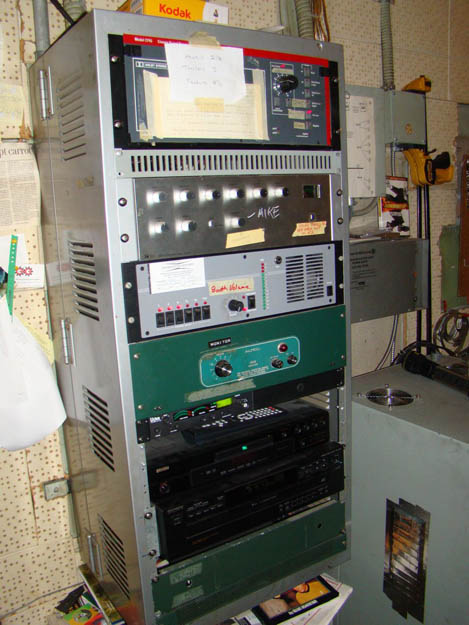 Sound rack, CP65 with SR cards, DVD player, CD player, Booth Monitor, Microphone amp, hearing impaired transmitter.
---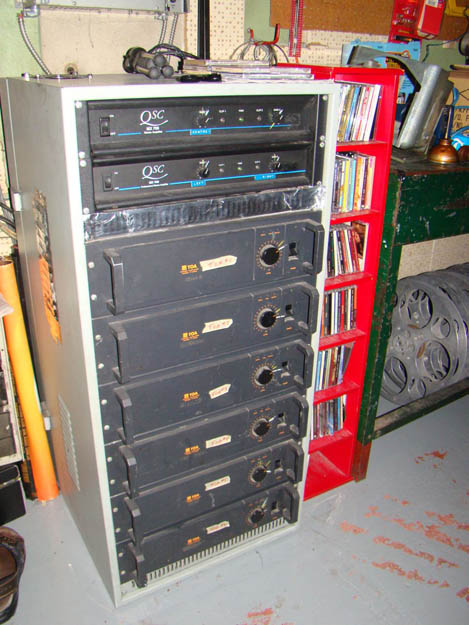 Amps: QSC MX, TOA for surrounds.
---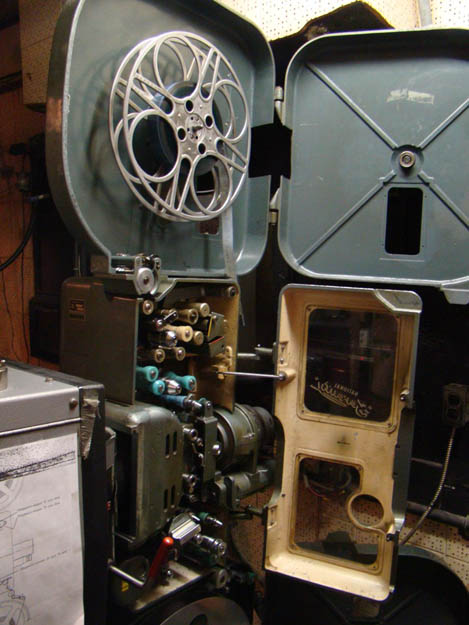 U2 with trailer reel.
---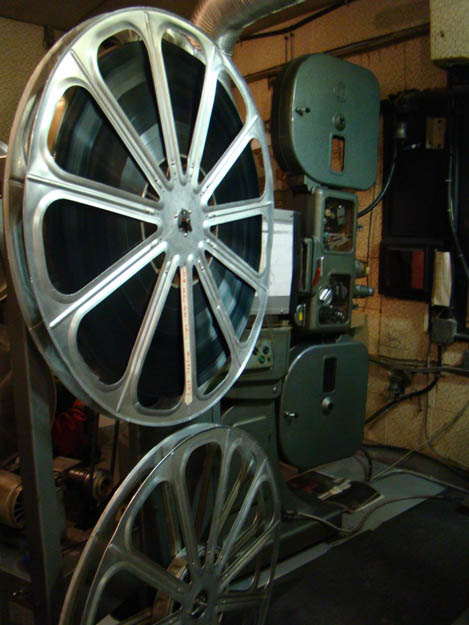 U2 and Cinemeccanica Tower.
---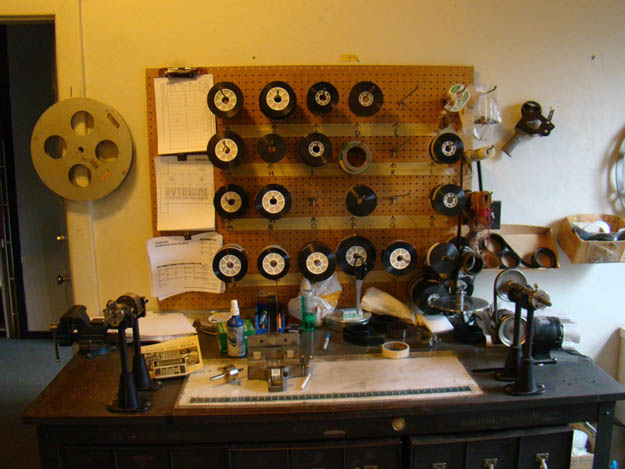 Makeup table and trailers.
---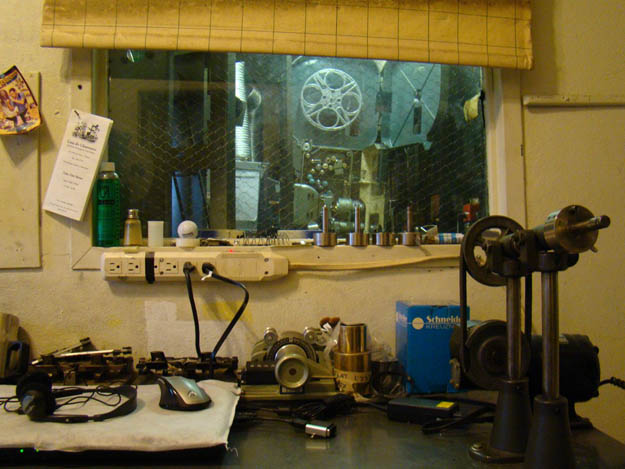 Other makeup table looking into booth.
---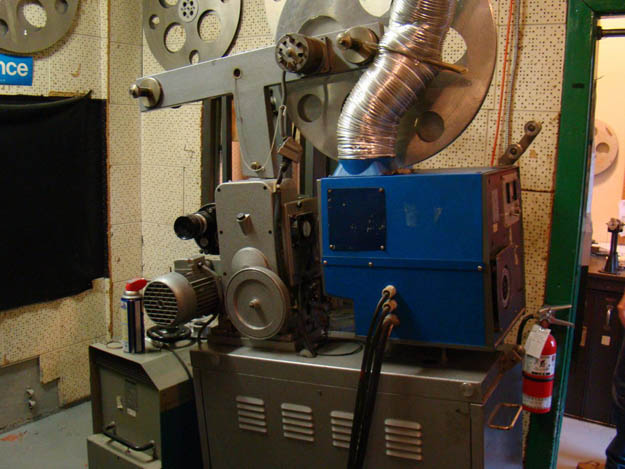 16mm Prevost with 1600 watt lamp house mod.
---