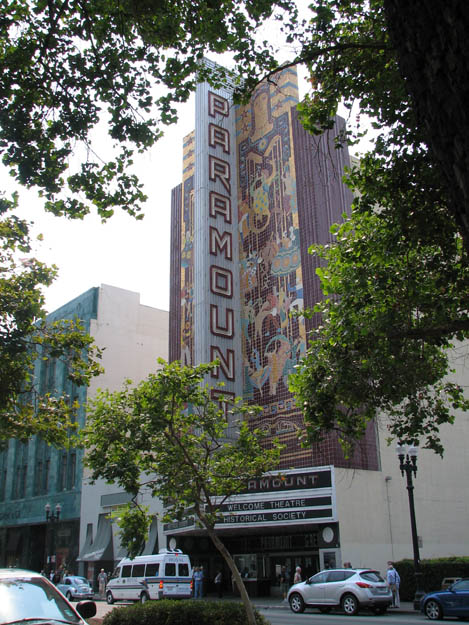 Exterior of the Oakland Paramount.
---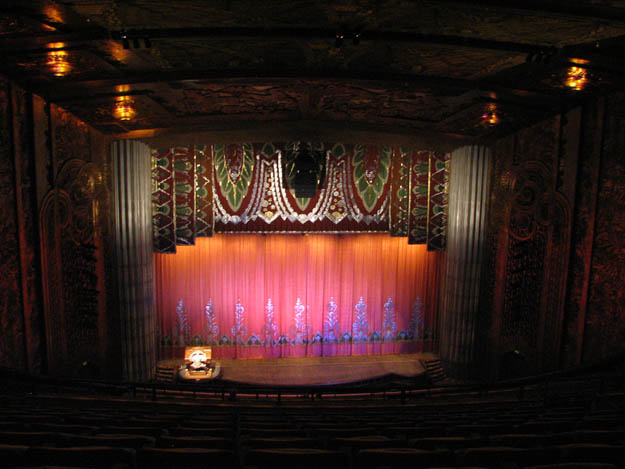 Interior of the auditorium - capacity 2,998.
---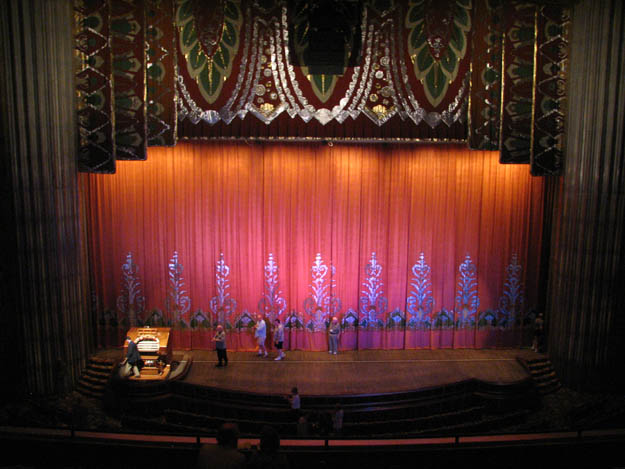 Closer view of the stage.
---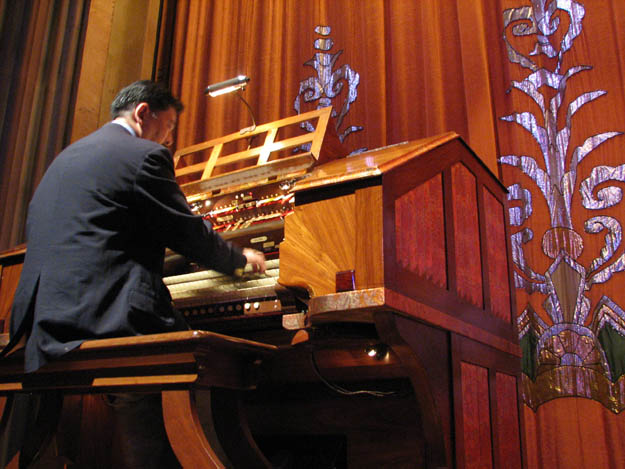 The Paramount's Wurlitzer organ.
---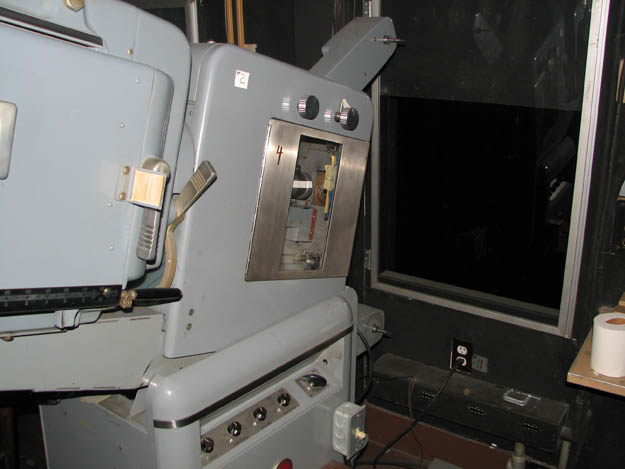 One of two Eastman 16mm projectors with carbon arc lamps.
---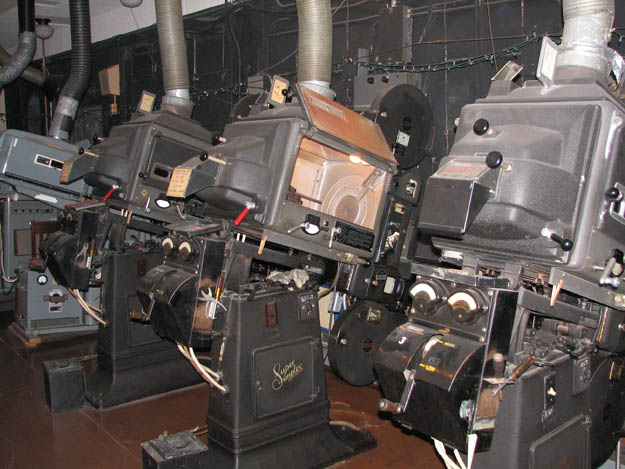 View of the Paramount booth's three 35mm projectors with the two Eastman 16mm machines in the back.
---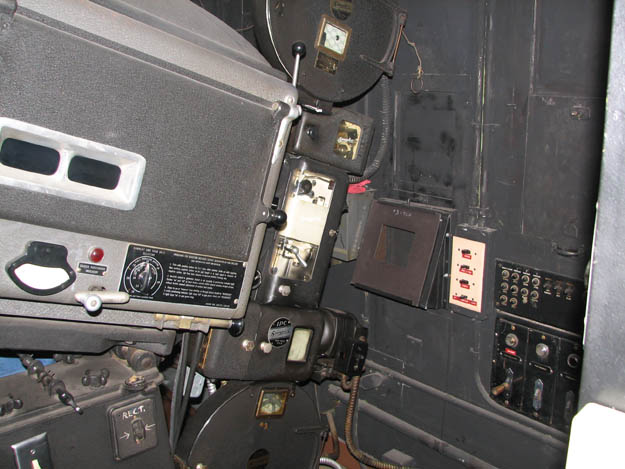 Closer view of the Simplex XL projector with magnetic penthouse.
---

The operator's control panel.
---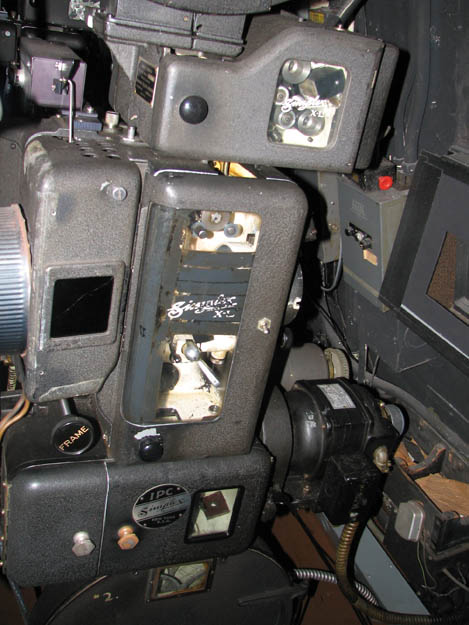 In this view you can see the synchronization motor behind the main motor. These were used in the early 1950s for 3D films.
---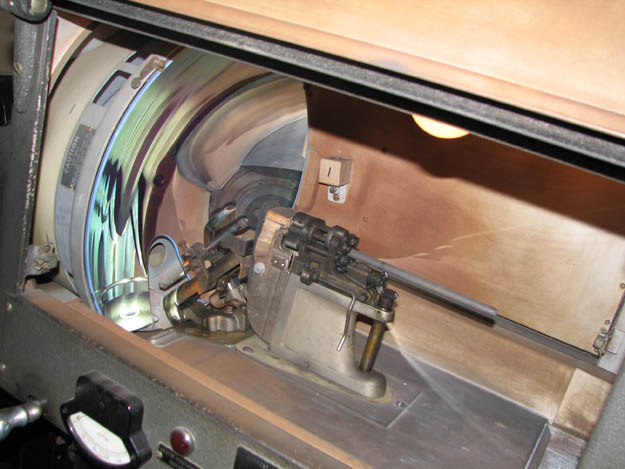 Close-up view of the Strong carbon arc lamp. Operators say they have enough carbons to last many years.
---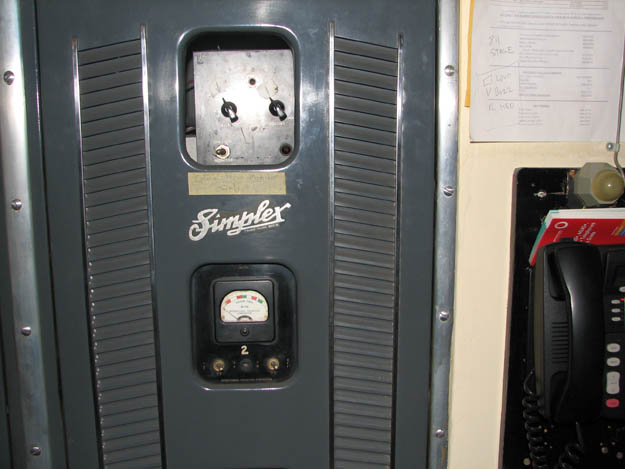 Simplex sound amp - circa 1950s. There is no digital sound in the Paramount booth.
---

A rear view of the 35mm projectors and lamps.
---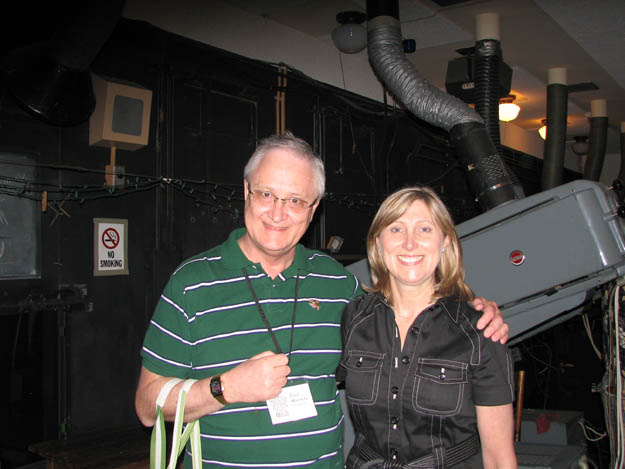 Paul Michels, who snapped these pictures, and Paramount General Manager Leslee Stewart, who opened the theatre and booth for inspection by the members of the Theatre Historical Society of America in July 2008.
---