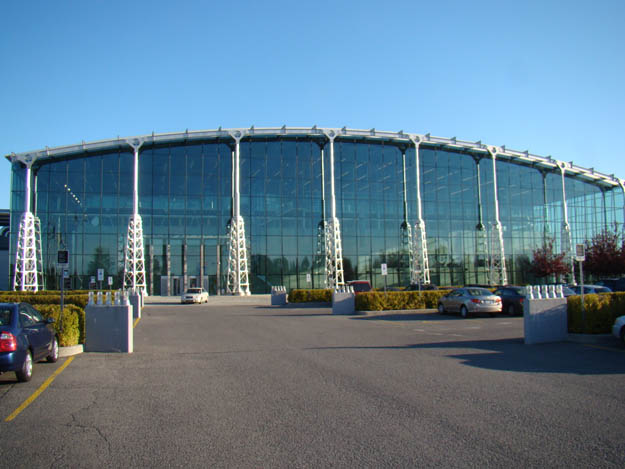 Front of the building. Four floors of concrete vaults surrounded by glass. The labs are on the fifth floor.
---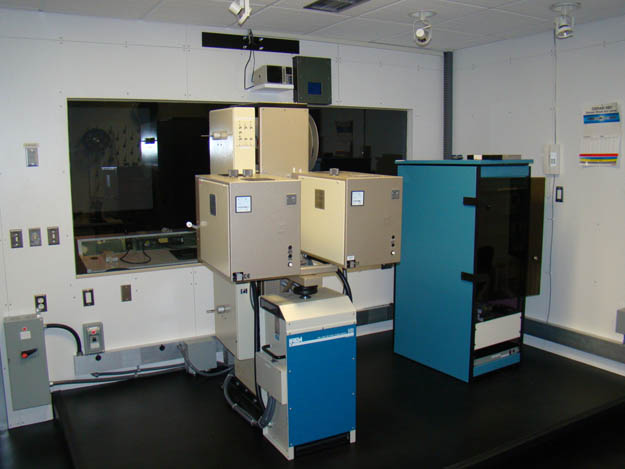 The booth, Kinoton side by side machines 35mm and 16mm with 2000 watt lamphouses.
---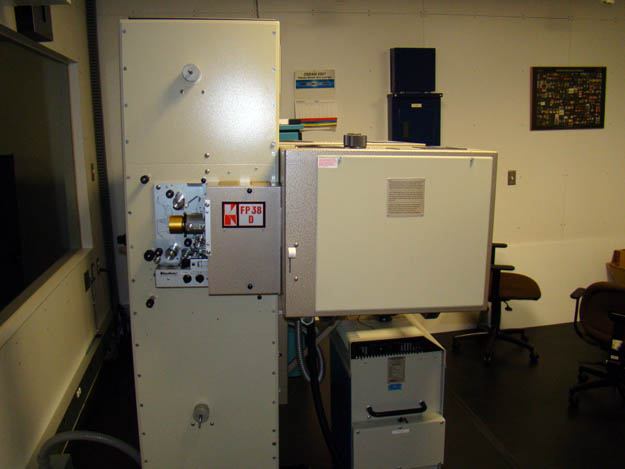 The 16mm side
---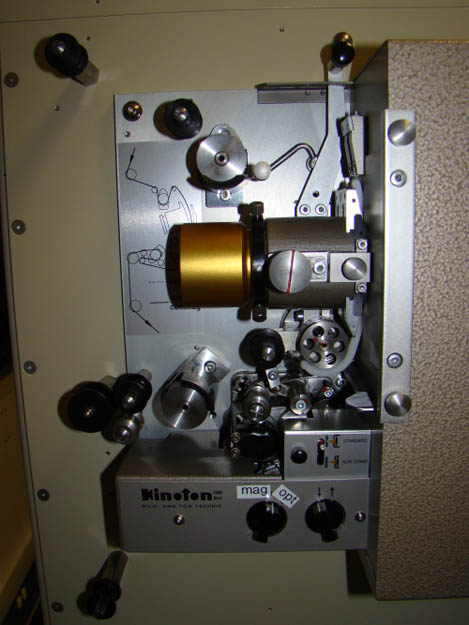 Close up of the 16mm.
---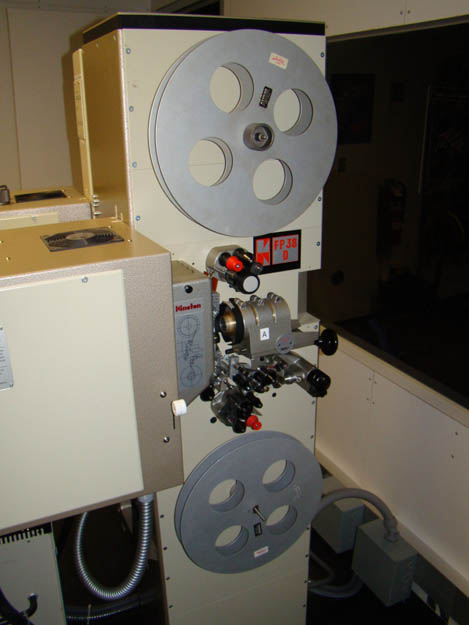 35mm side.
---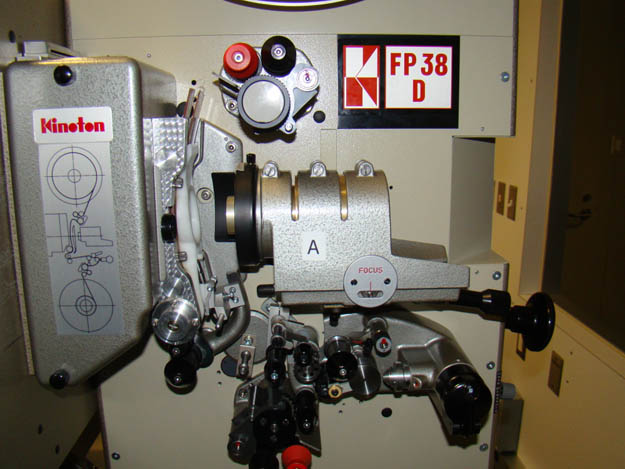 Close up of the 35mm.
---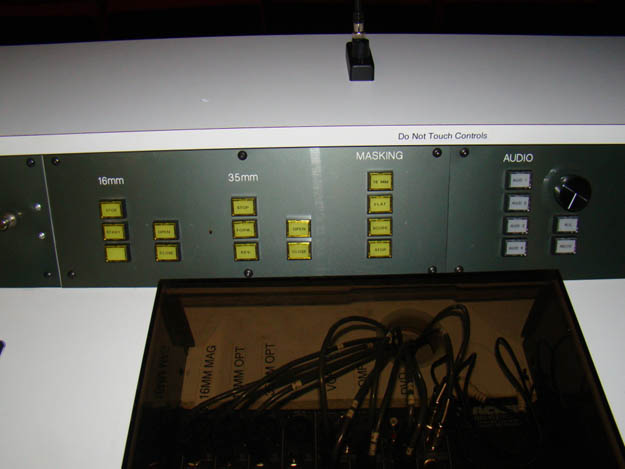 Control panel for the small screening room. The room holds 20 people.
---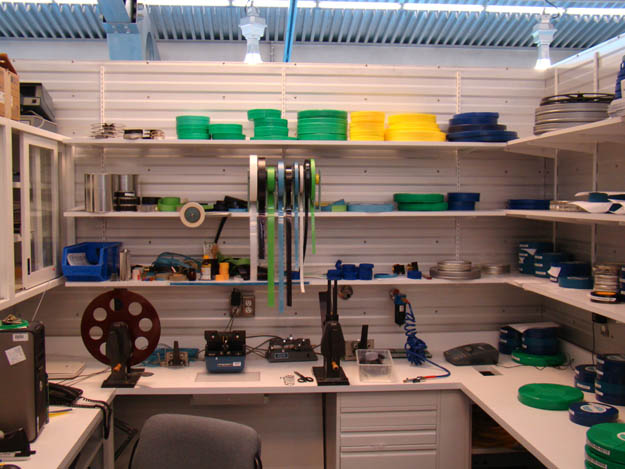 Inspection bench. Tape splicers, Ultra sonic, and cement. Everything is wound on to cores. Colored leader identifies reference prints, masters and printing elements.
---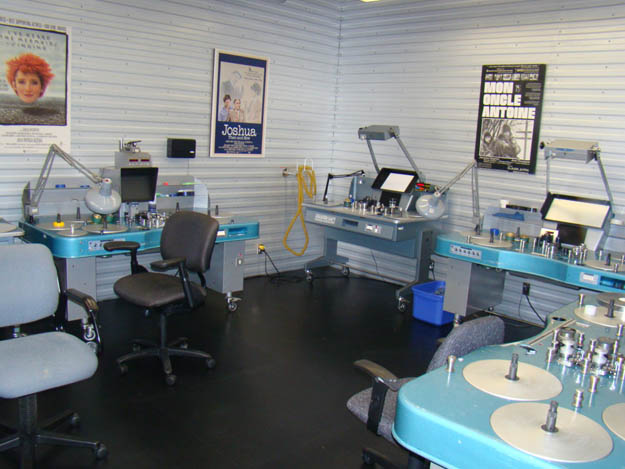 Inspection and comparison rooms. Modified Intercines for shrinkage. 8mm, super 8, 16mm and 35mm.
---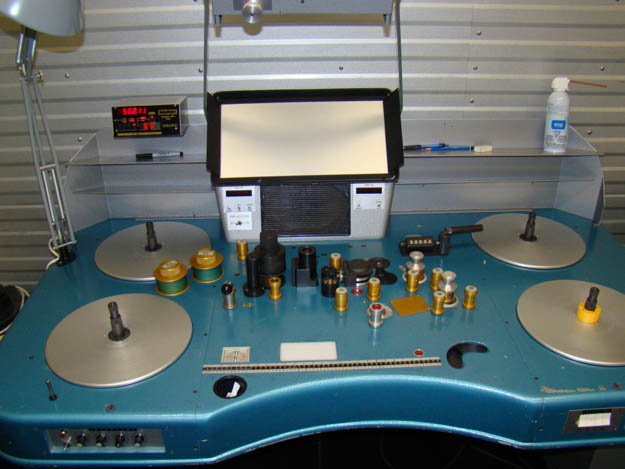 Modified Intercine for 28mm and 9.5 viewing. The preservation centre has the biggest collection of 28mm prints in the world.
---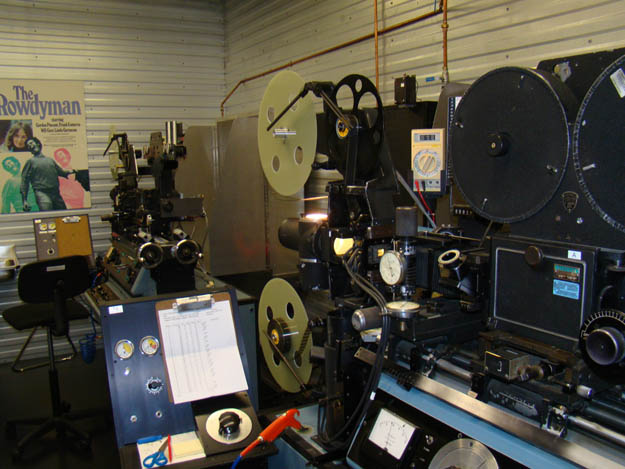 Optical printers, modified Oxberry's with liquid gates.
---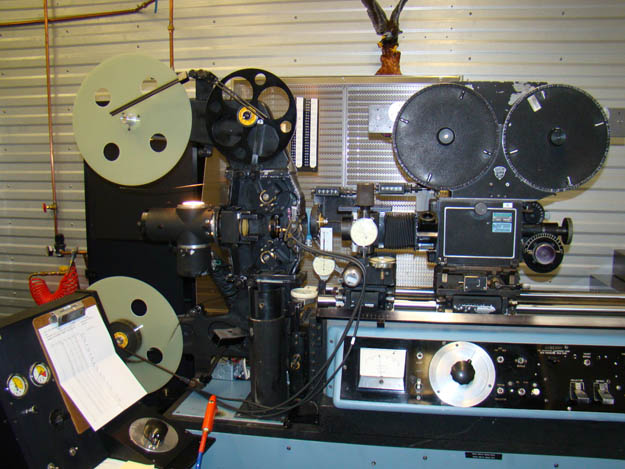 Side view of the printer, printing a old 28mm film to new 35mm dupe.
---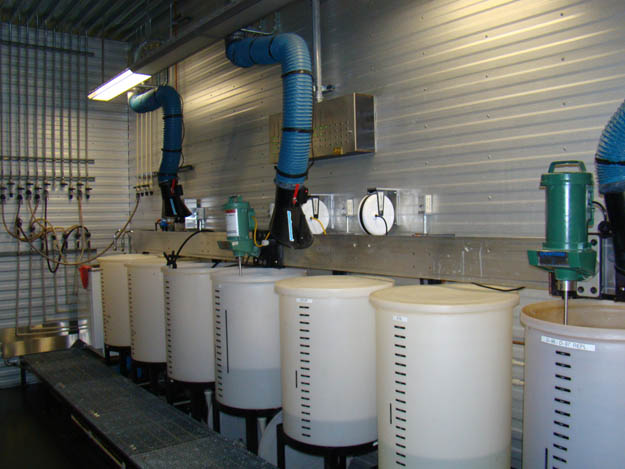 Mixing tanks in the lab.
---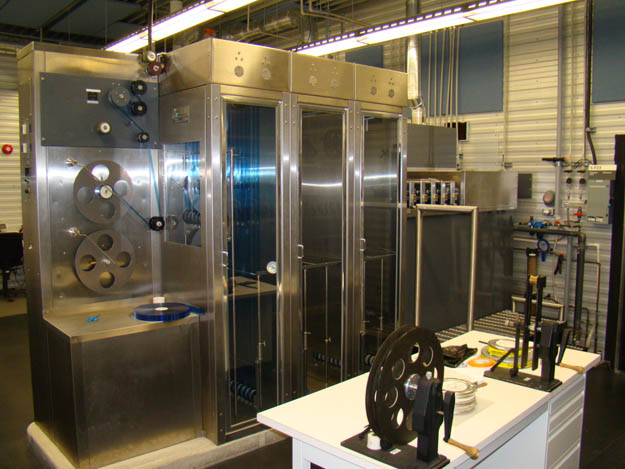 One of two black and white processors. This one does dupe and fine grain.
---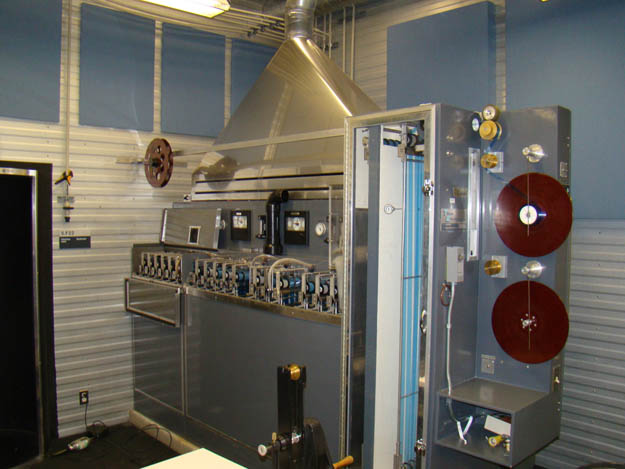 The older processor for release prints. Can also do rewash.
---

Contact printer.
---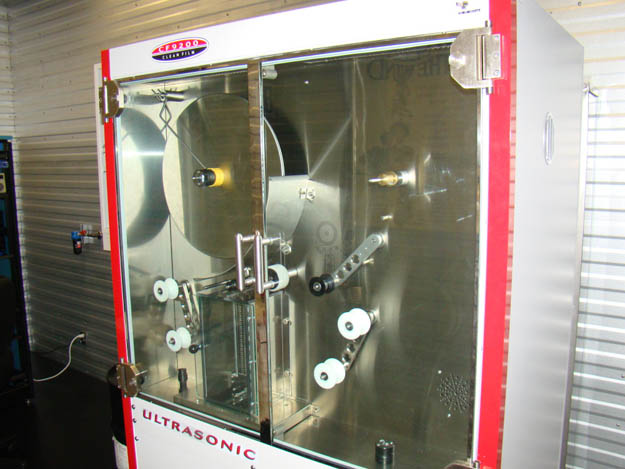 Ultrasonic film cleaner.
---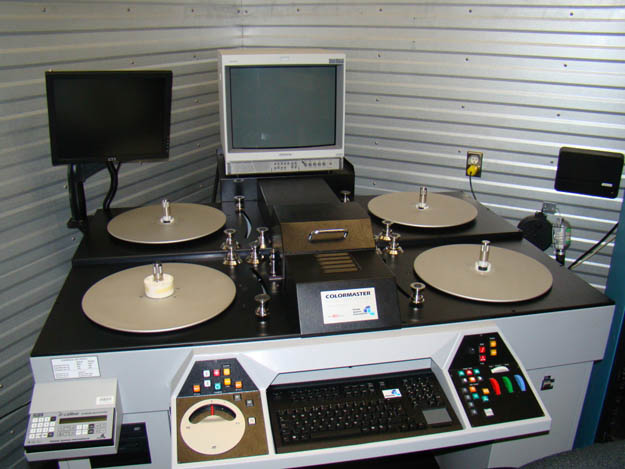 One of two timing machines. This one is a Colormaster.
---