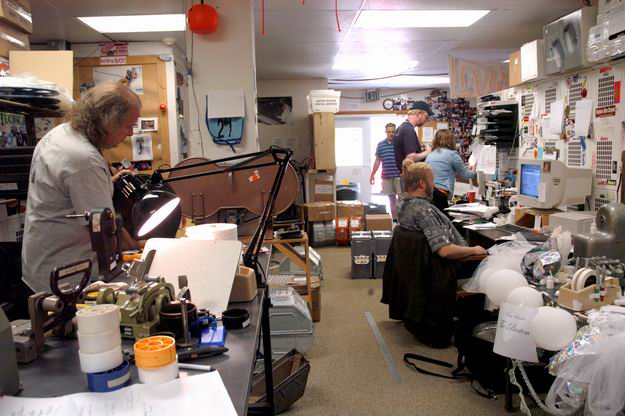 TSIB stands for Telluride Shipping and Inspection Bureau. Head inspector Paul Burt is checking in a film, while film shipper Chris Robinson PHD (seated) tracks packages.
---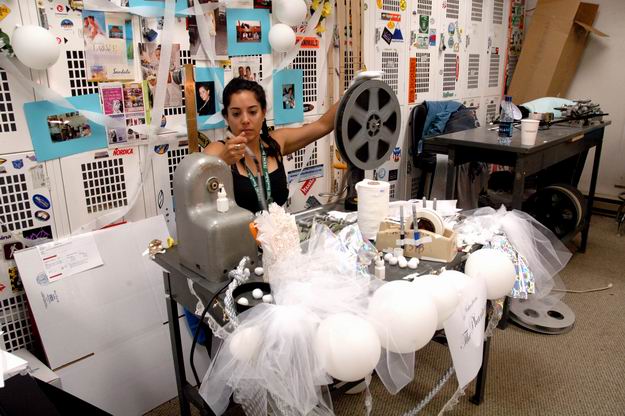 Film inspector and Lawyer Pam Chandran who is getting married to Chuck Jones and Dolby projectionist, Bruce Mazen, checks in a film.
---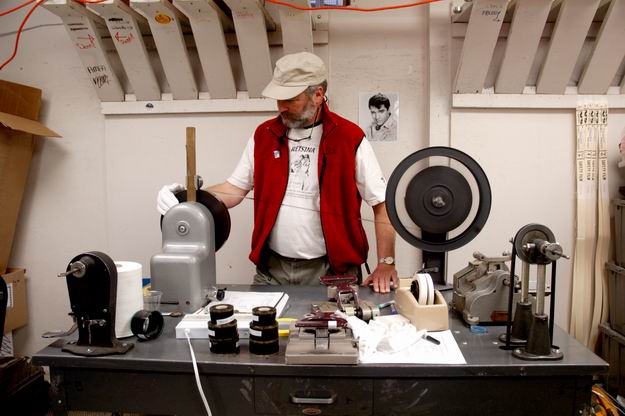 Wine enthusiast, Steve Marsh is reloading a core using a tight wind.
---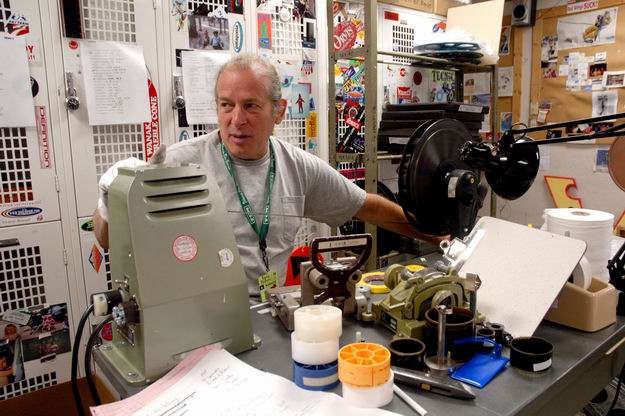 Paul Burt is wondering why Steve Marsh is winding so fast.
---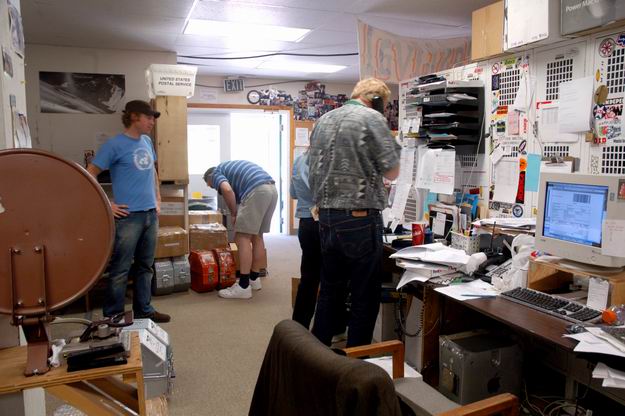 Chris Robinson yelling in to the phone. No, Chris, the film won't get here any faster if you yell.
---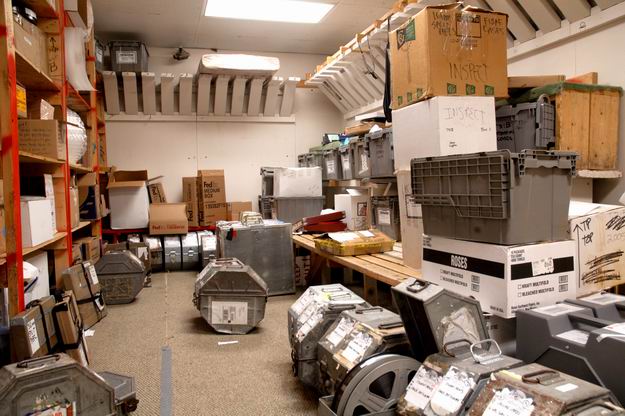 Telluride is a small festival 39 programs, but there are still heaps of film. Film inspection takes place in the ski patrol locker room.
---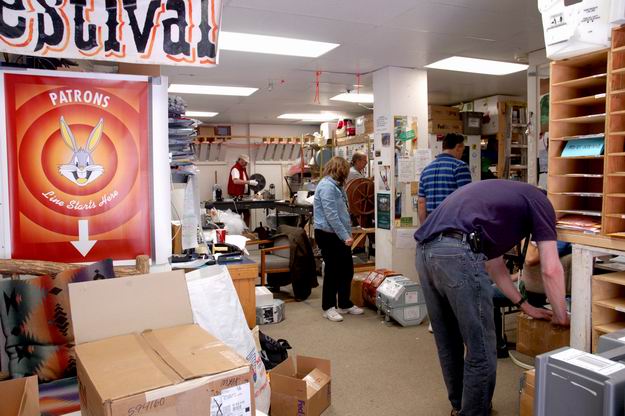 TSIB
---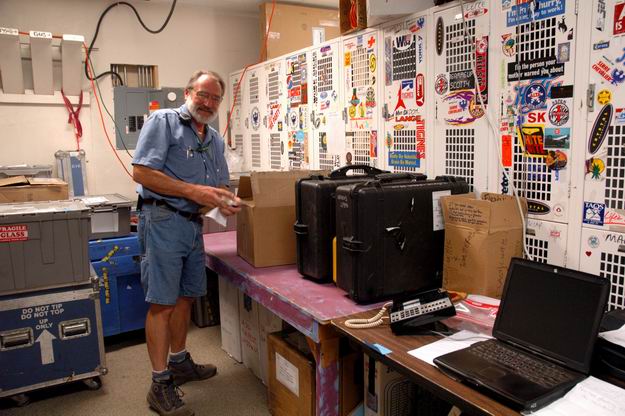 Clyde McKinney packs boxes going back to Boston Light and Sound.
---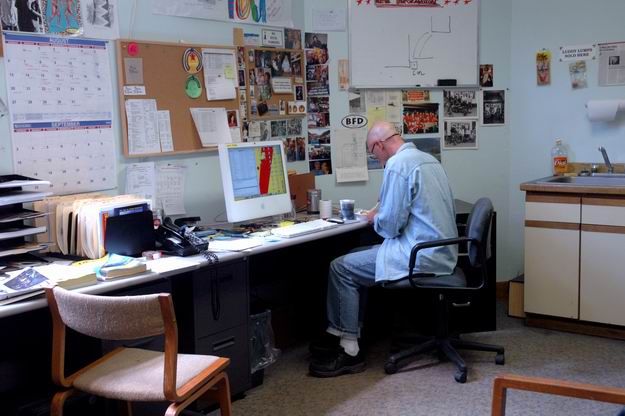 Jim Bedford AKA known as B.F.Deal works in his office at TSIB. B.F. has been Operations Manager for the Telluride Film Festival for all of it's 33-years, even before he know what he was doing. Don't talk to him, he's busy!
---