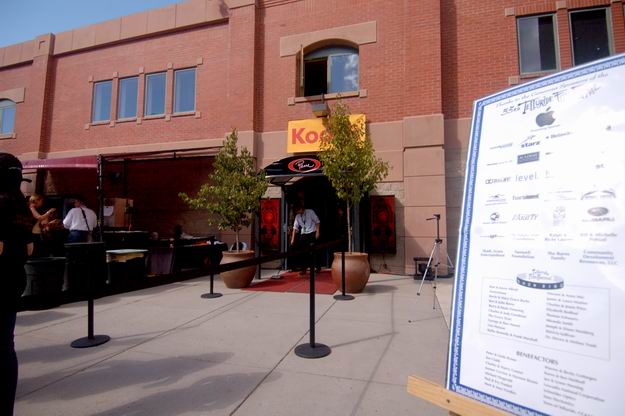 La Pierre (formerly Minnie) theatre at the high school in Telluride is the Festival's smallest venue at 130 seats.
---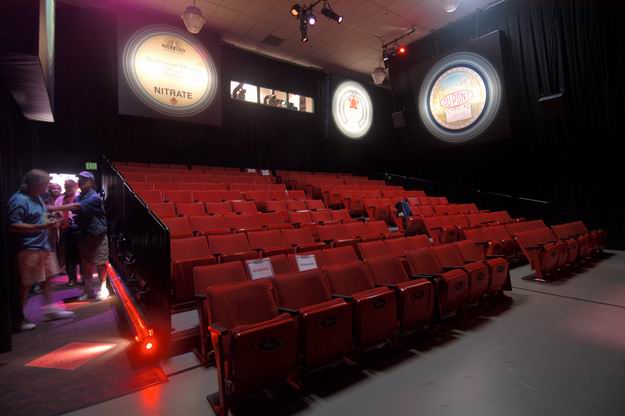 142 seats all stadium seating. The art is huge blow ups of old film can lables.
---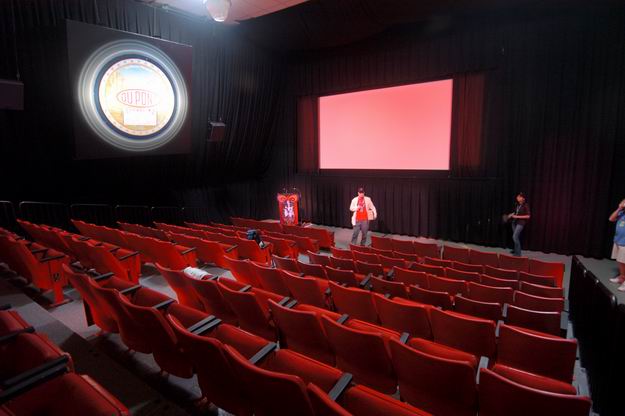 The screen is small. This is the high school's wrestling and climbing gym.
---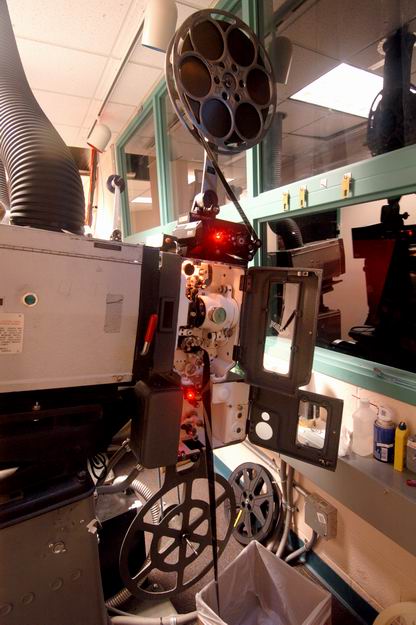 Booth is tidy with the standard Strong/Century package that Boston Light and Sound likes.
---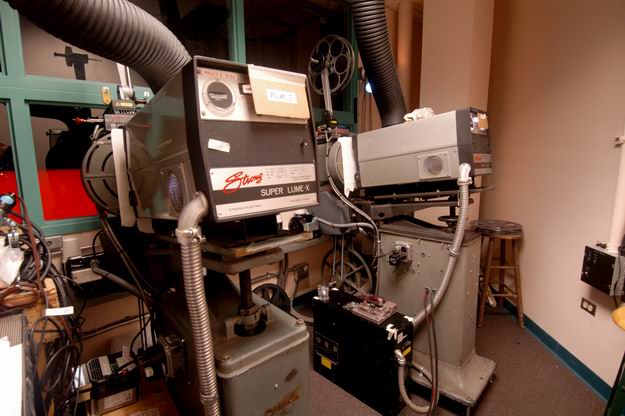 Reverse shot of booth. What high School do you know that has 3 projection booths? The kids don't get to play with them.
---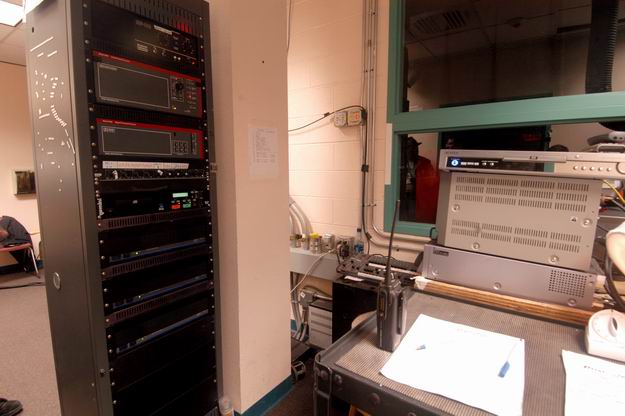 Sound Rack and part of the video rig for Pierre.
---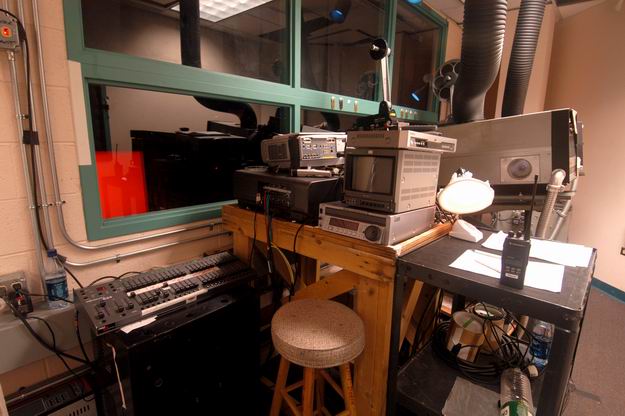 This booth didn't have the Panasonic, but I think it was an Eiki LCD projector. Let's not dwell on it.
---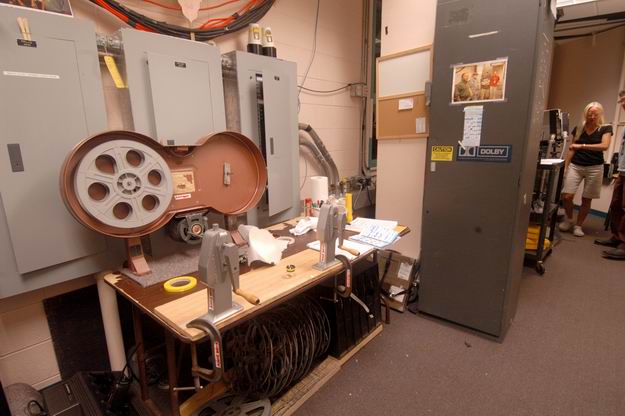 Rewind area is behind the sound rack making it easy to light and roomy to work. Projectionist Patty Bluefield-Lecht from Aspen keeps an eye on things.
---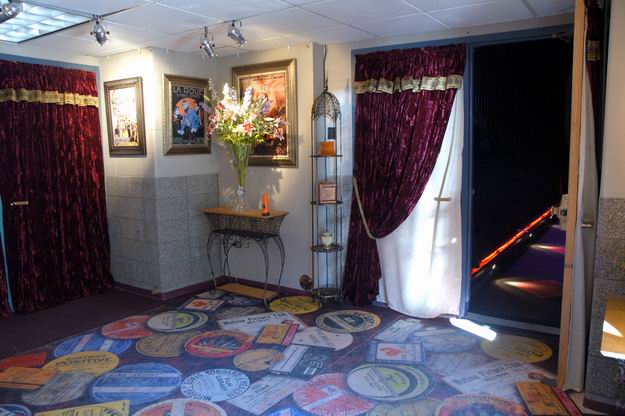 The small lobby of La Pierre. Custom carpet is also film can lables.
---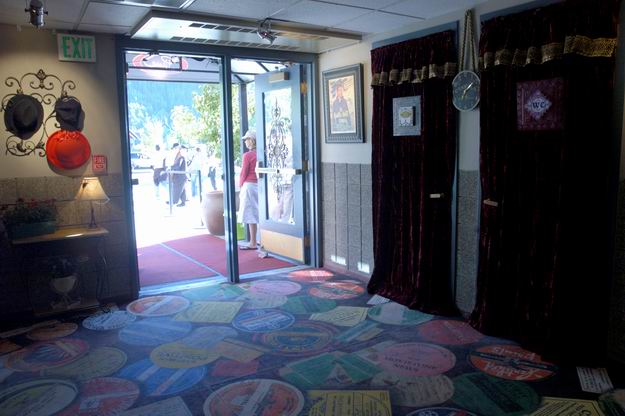 But the bathrooms are conveniently located right in the lobby.
---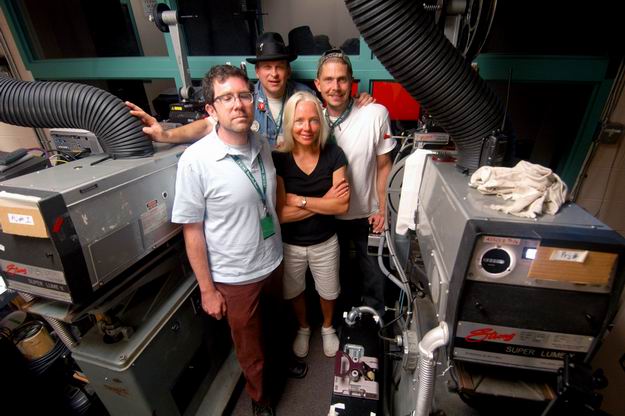 The LaPierre featured the best projection team in the 2006 Telluride Film Festival. Booth Chief Erik Teevin wears his ever-present hat, Patty Bluefield-Lecht is the woman, Dan Gray & Brian Graney
---