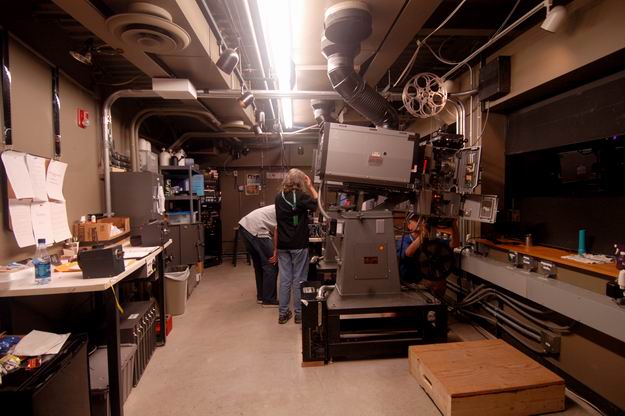 Palm booth, nice and spacious.
---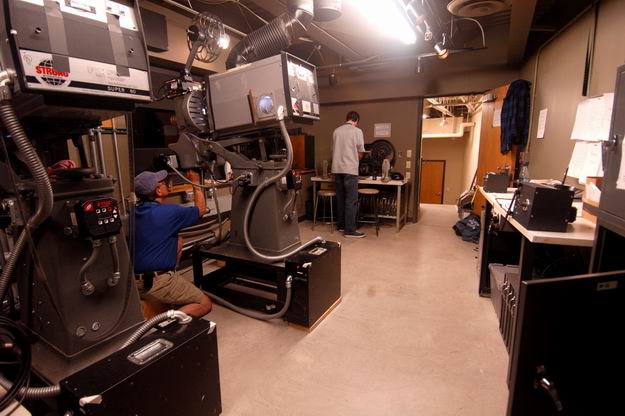 Reverse shot of Palm booth, Gary Stanley sabotages the #2 projector. (That's sarcasm folks.)
---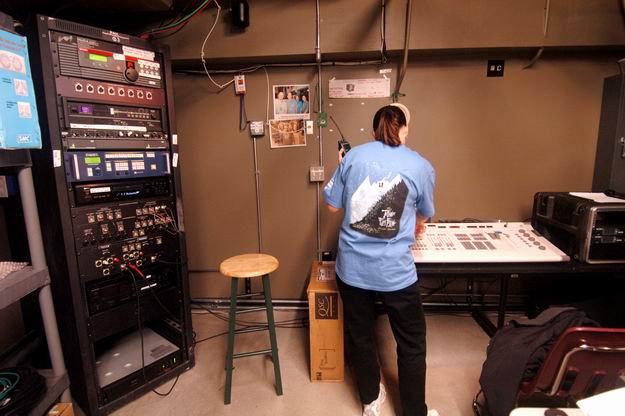 Cherie Rivers adjusts lights. To the right is some of the sound rack. There is a Dolby CP-650 and a monitor. The rest of the rack is a patch bay for theatre sound and video with a DVD player. The rest of the amps are in a different room.
---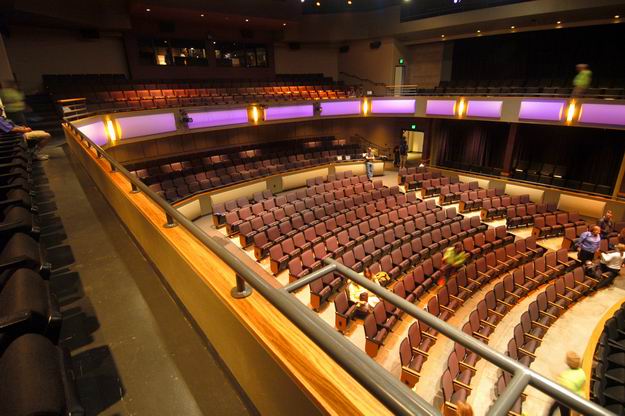 Reverse shot of auditorium. Seats over 500, the rumor is that with temporary seats the count was 666.
---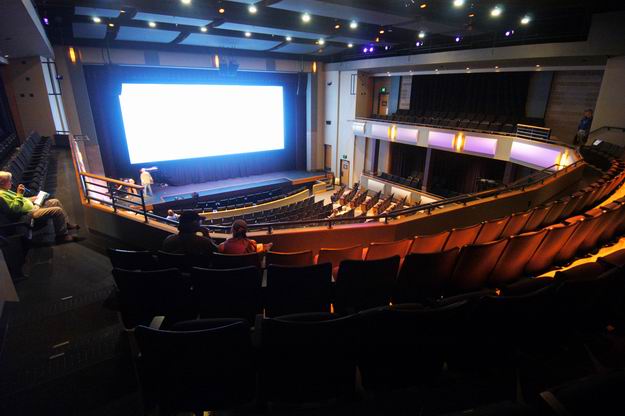 Shot of the screen from the back of the balcony.
---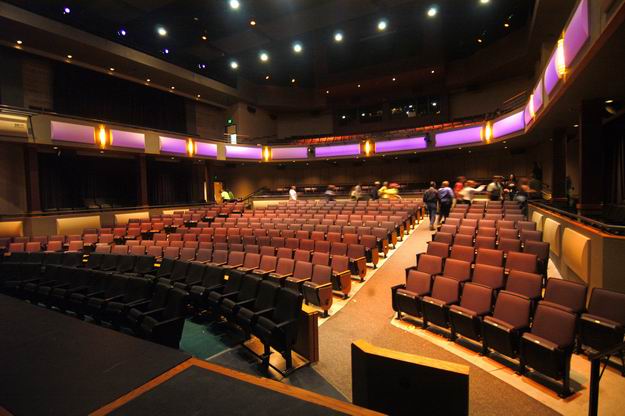 Reverse shot of the auditorium from the stage. The Palm Theater is a $14M performing arts center attached to the High School. How many towns of 3,000 people do you know have a $14M performing arts center?
---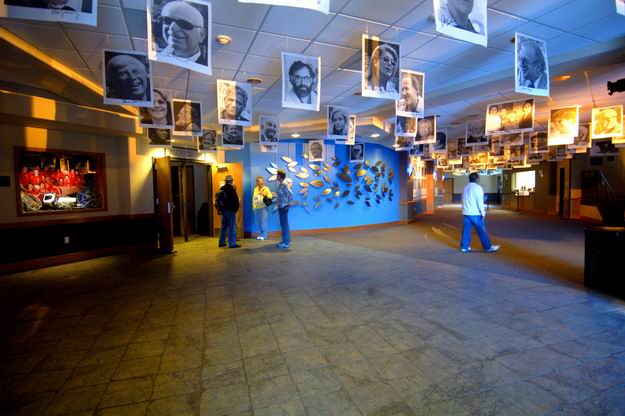 Lobby of the Palm Theater with all the festival's honorees photos hung from the ceiling.
---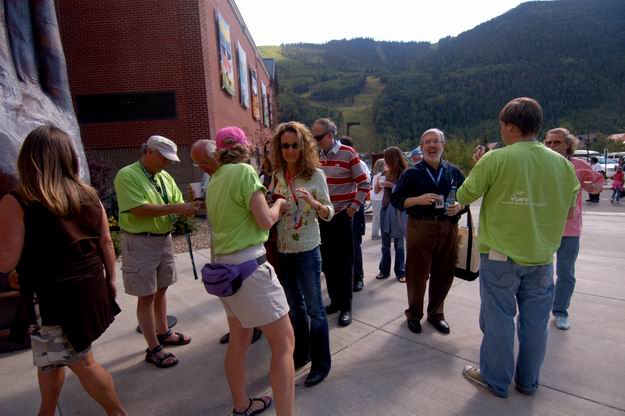 Look! There's Leonard Maltin hanging out in front of the Palm.
---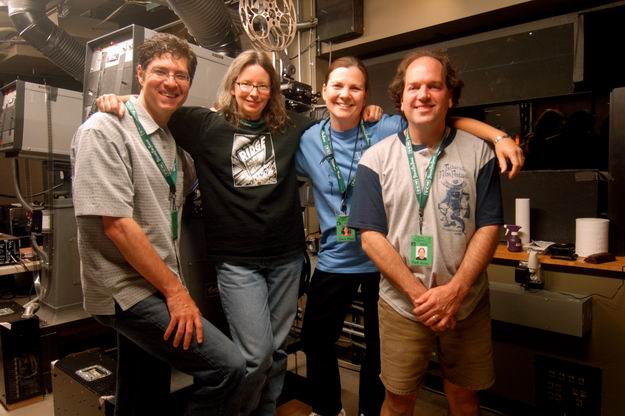 The Palm featured the best projection team in the 2006 Telluride Film Festival. Chris Ivanyi, booth chief Ingrid Lae, Cherie Rivers, Matt Kunau. You want to talk about high powered, Ingrid is head projectionist for Museum of Science IMAX in Vancouver and Cherie is head projectionist for the Omnimax at the Museum of Science in Boston. Ingrid and Matt are married thus confirming you can find love in the projection booth.
---