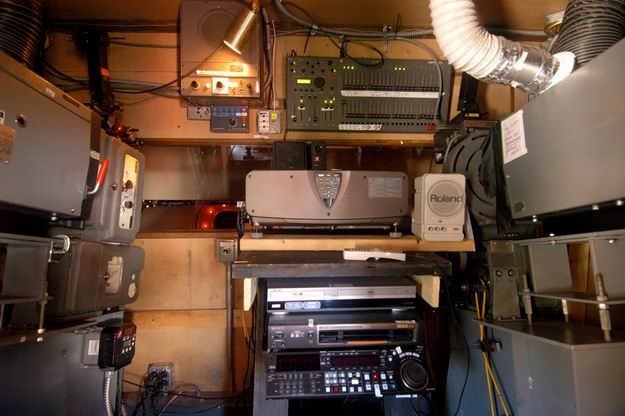 Video rig for the Opera House in the smallest booth at the festival. Panasonic DW-7000, DVD player and Sony Beta Cam.
---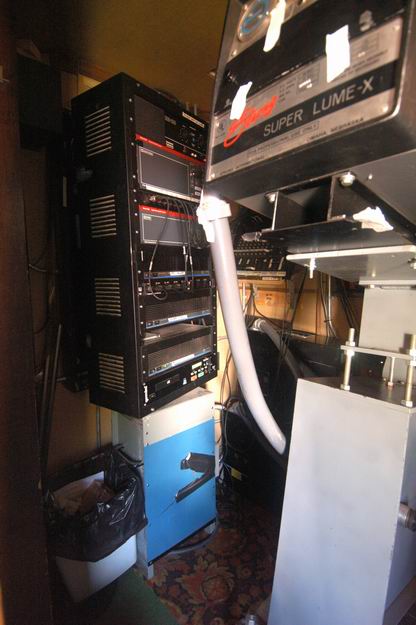 Sound Rack for Opera House, you can't actually reach to adjust the sound, so there are remotes in front of the projectors.
---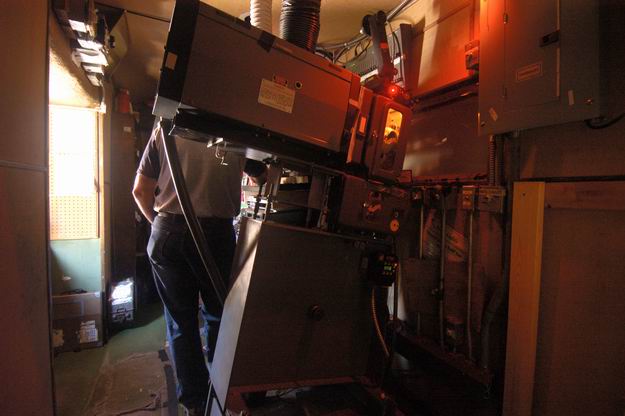 #2 Century projector with Strong lamphouse. Note the steep angle of projector. Distance between back of lamohouse and back wall is less than my shoulder width.
---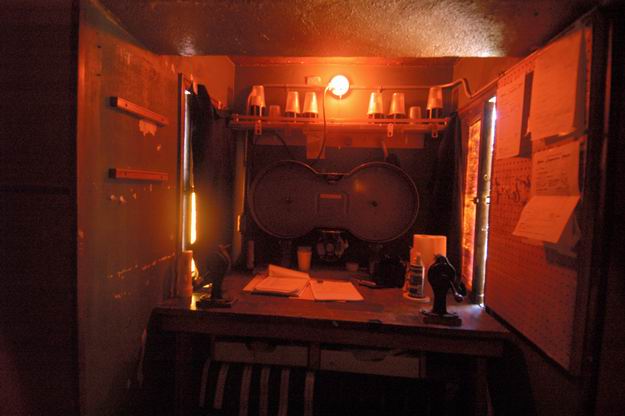 Film inspection and rewind area is actually a bump out tacked on to the building. It's about 4' square. It makes a world of difference with two windows for ventilation.
---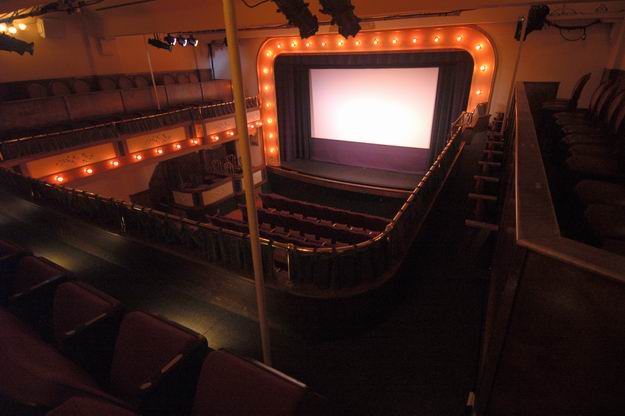 The Opera House from the balcony.
---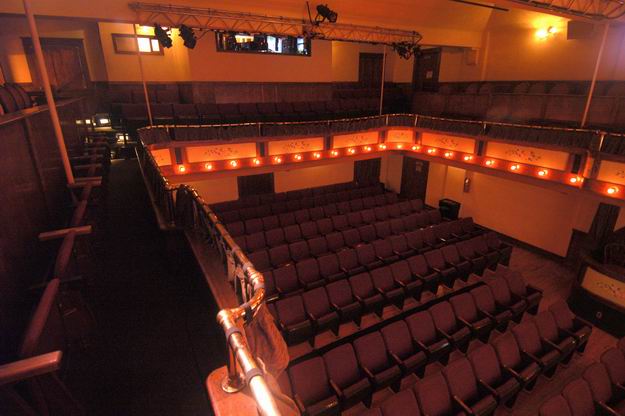 Reverse shot of Opera House auditorium. Some unlucky soul gets to watch movies from that seat right on the left of the picture.
---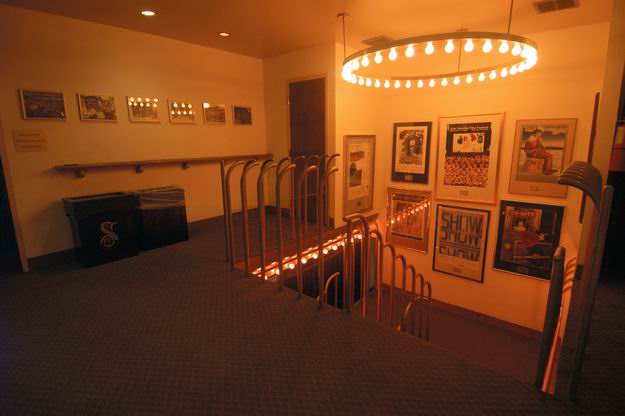 Balcony lobby of the Opera House.
---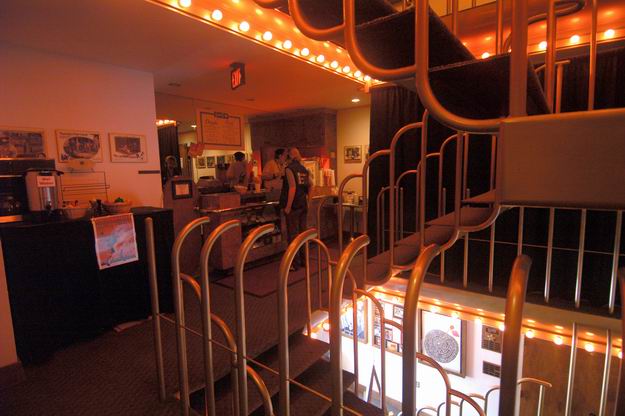 Main floor lobby of the Opera House with Concession stand. There are a lot of stairs to go up and down.
---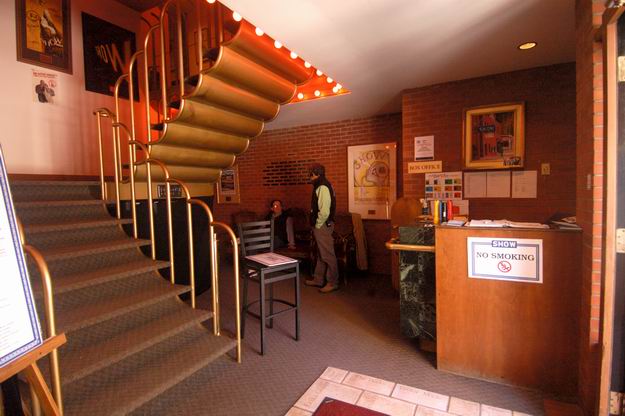 Lower lobby and entrance to Opera House. Festival Opera House manager and KOTO Radio station manager Ben.
---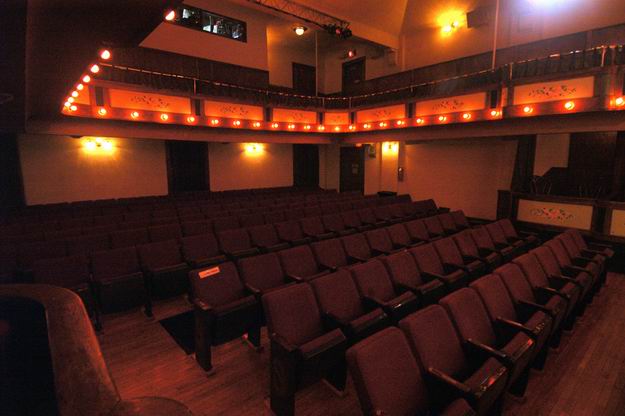 Main floor seating isn't a bad place to watch a movie. Total seating is about 250.
---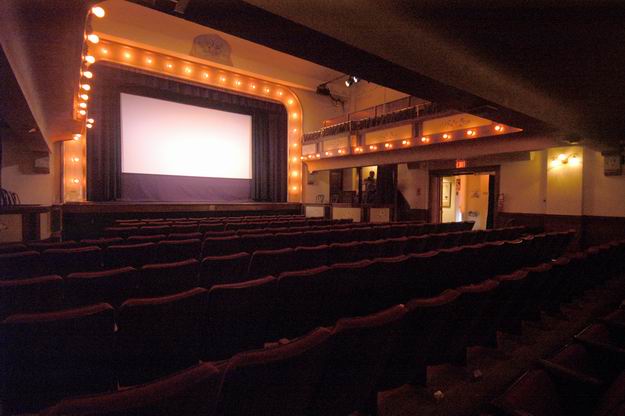 Screen rolls up to reveal a stage.
---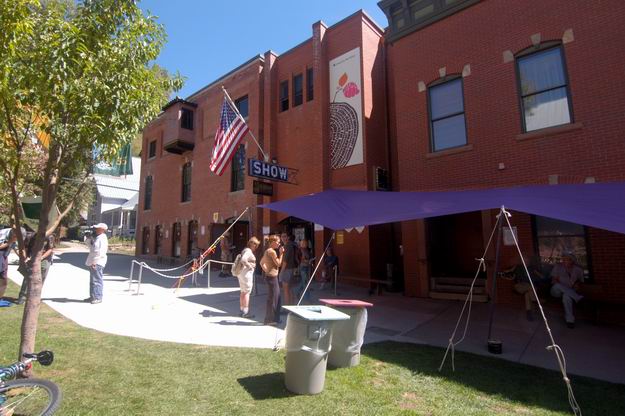 Front of Opera House with the awning for pass holders. Note the booth bump out on the top floor. Unfortunately even though the Opera House featured the best projection team in the 2006 Telluride Film Festival, the team was unable to assemble for a photo.
---