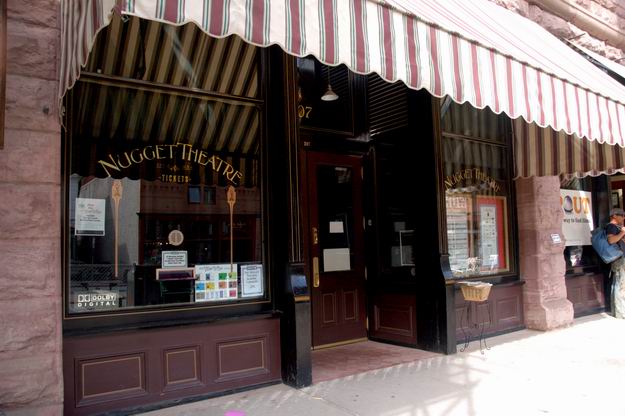 Nugget Theatre, Telluride's only year around movie theatre. Owned by Luci Reeve and booked by Jim Bedford.
---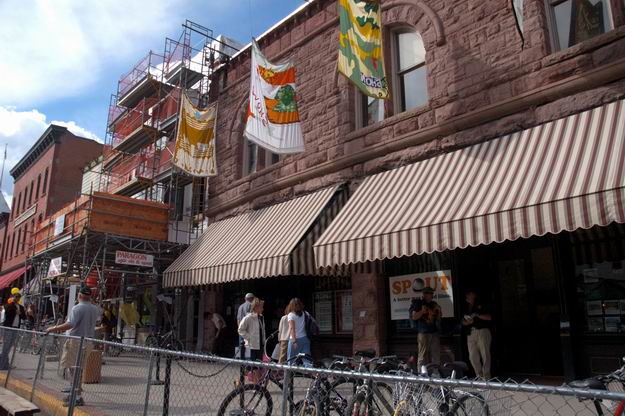 The theatre faces South and the newly remodeled building has glass walls in the booth, so the awnings are a necessity.
---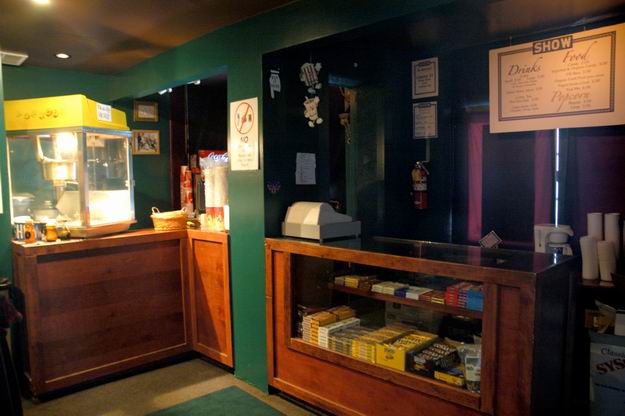 Concession stand of the Nugget Theatre.
---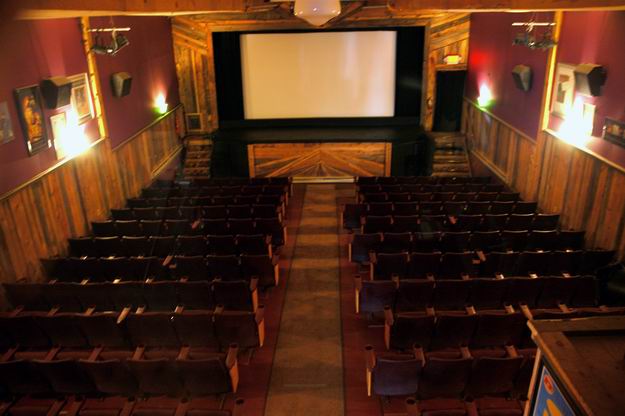 Auditorium of the Nugget Theatre. 180-seats, rough wood paneling and the pictures on the walls are framed posters of previous Telluride Film Festivals.
---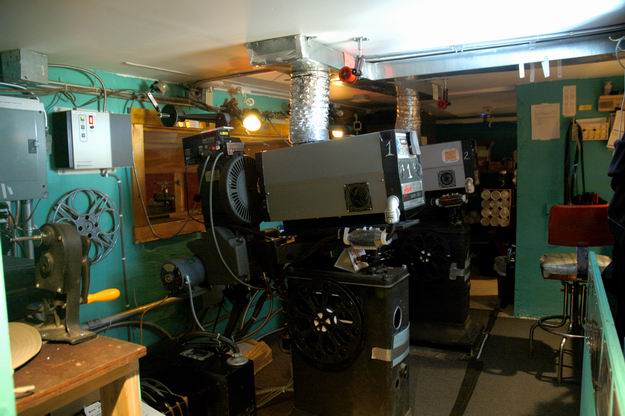 Projection booth Nugget Theatre. Ceilings are 6'-tall. You can feed film two ways. a 6'000 foot reel can be hung on the left side of the pedestal or a 2,000 foot reel can be hung above and to the front of the projector. 2,000' are used for the festival and 6,000' are used for daily operations. The change over can be automated.
---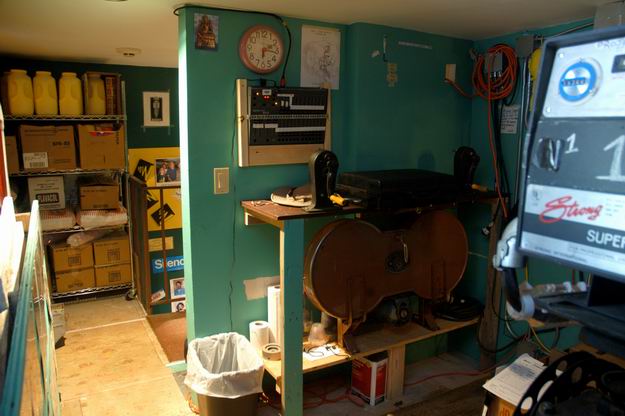 Rewind area
---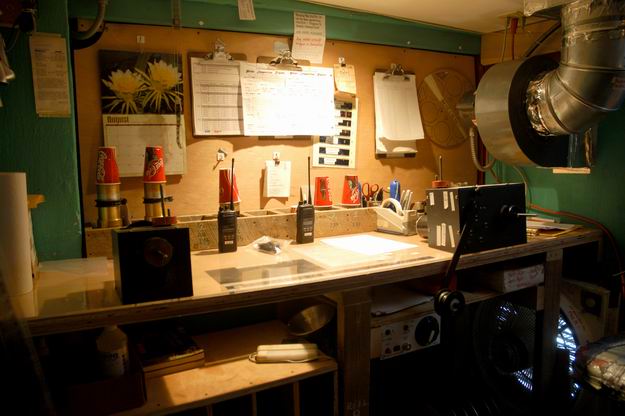 Film inspection/build up area with lamp exhaust in the upper right.
---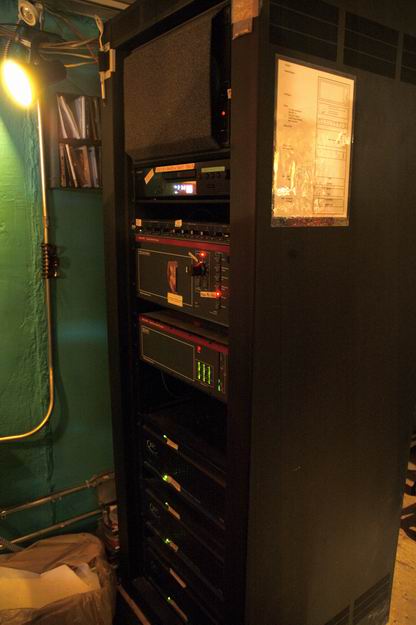 Soundrack with Dolby CP-65, DA-20, and QSC USA-900 amps.
---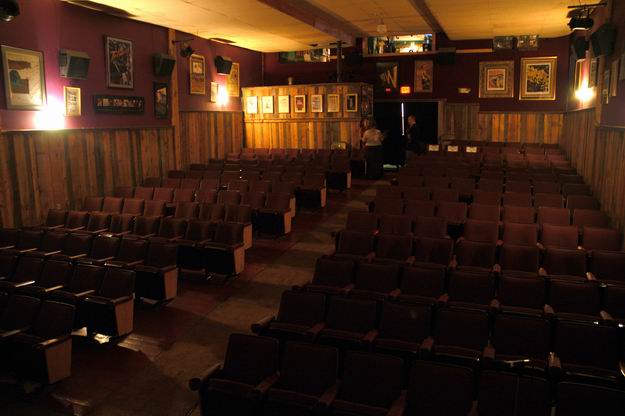 Reverse shot of Nugget auditorium.
---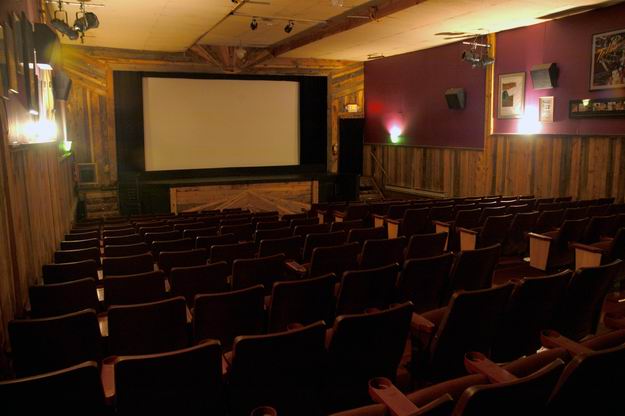 Forward shot of Nugget auditorium.
---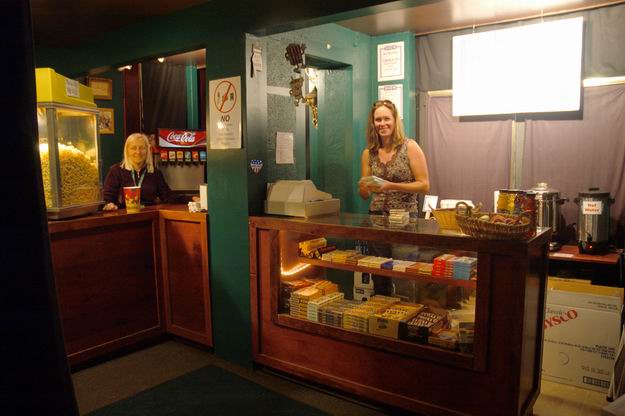 Sandy McLaughlin (right) has run the concession stand at the Nugget for years. She is actually a school teacher. Would you like some real butter with your popcorn?
---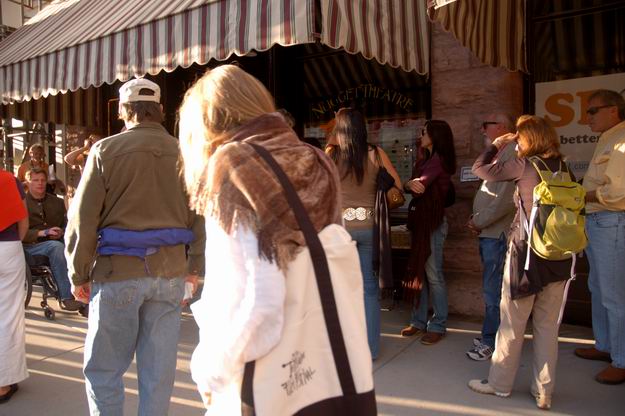 People lined up to see a film at the Nugget.
---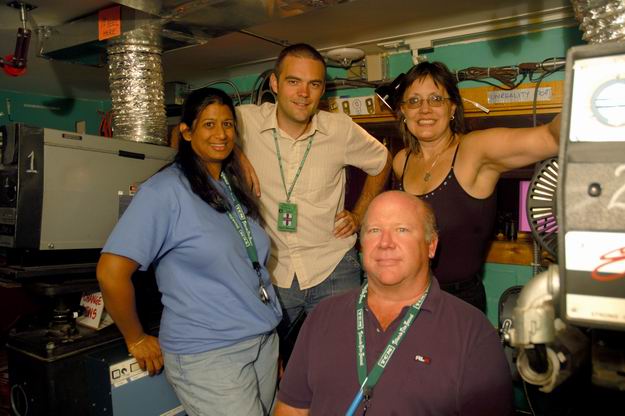 The Nugget featured the best projection team in the 2006 Telluride Film Festival. Booth Chief Payal Doctor, Mark Schoenveld, Nugget Owner Luci Reeve who only does projection for the Fest, and Scott Snare.
---