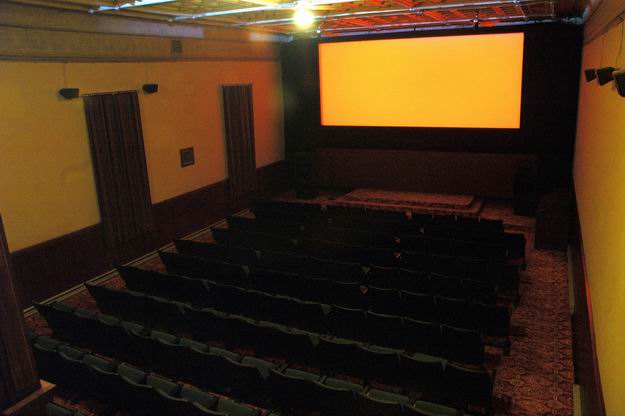 Mason's Hall Cinema. Telluride second smallest venue, 150-seats. Actually in the Mason's Hall.
---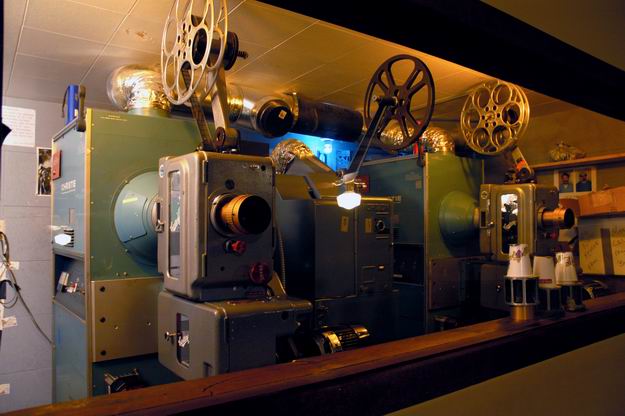 Looking in the port window. Booth is very small. 2 Century projectors, Christie Consoles and a Hortson 16mm projector.
---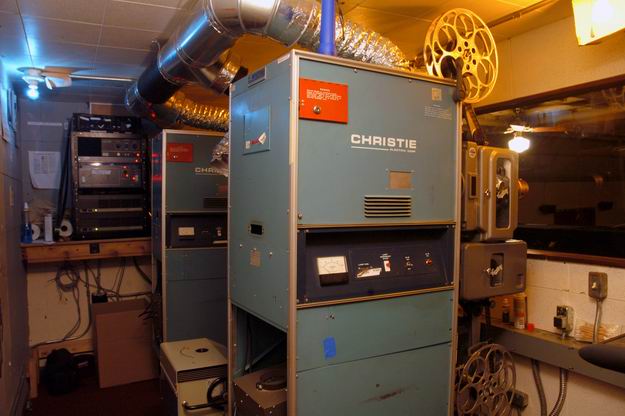 Christie console with the soundrack on the shelf in back.
---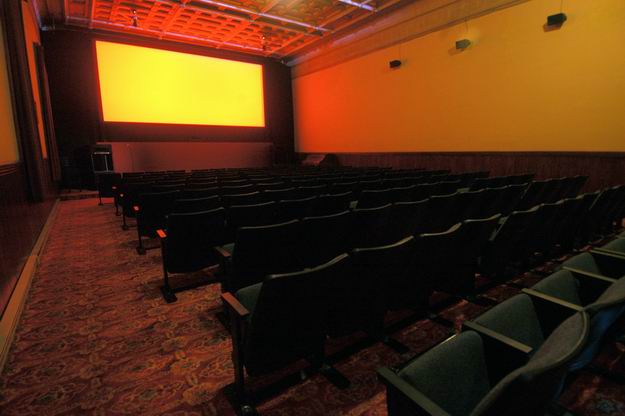 Mason's auditorium.
---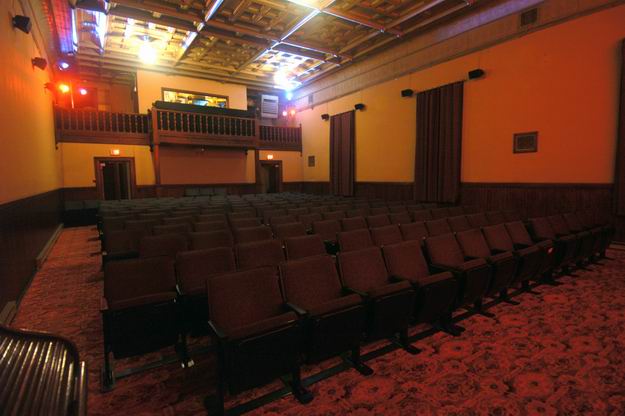 Reverse shot. Projectionist balcony on left where projectionists and staff can watch the film.
---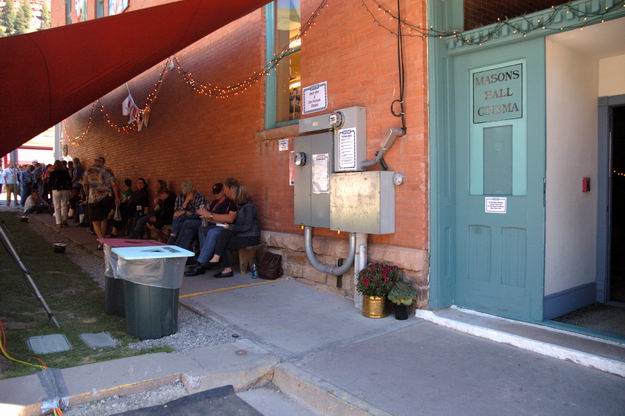 Entrance to Mason's hall. All venues have some sort of rain protection for the fist 30-people in line.
---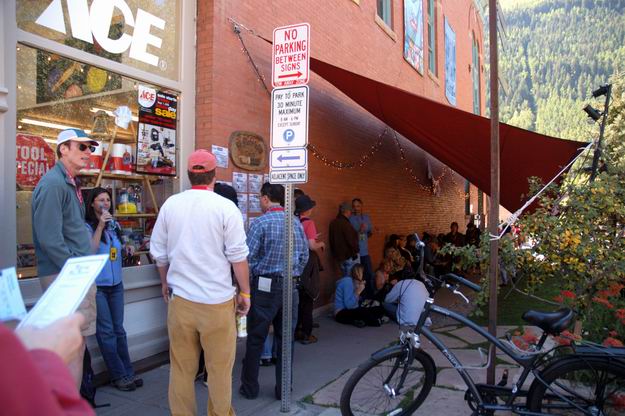 Masons hall is above the Ace Hardware store.
---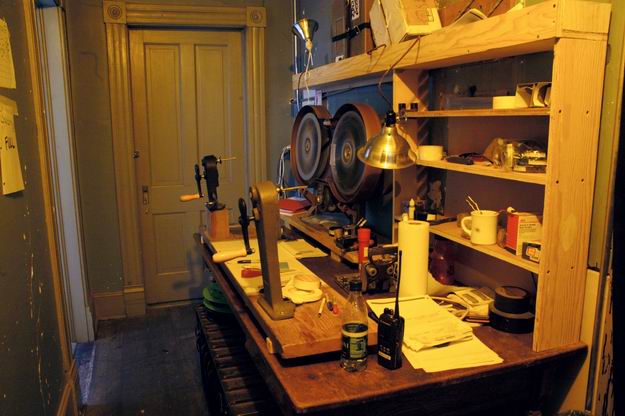 Film inspection/Rewind area is actually outside of booth, out in the hall.
---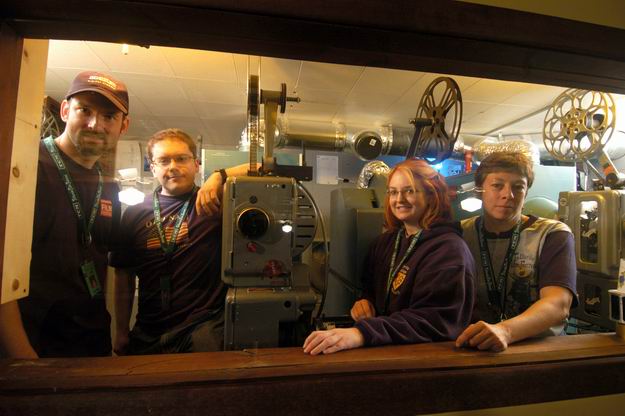 The Masons Hall featured the best projection team in the 2006 Telluride Film Festival. John Gadja, Brad Miller, Graef Allen and Barbara Grassia.
---