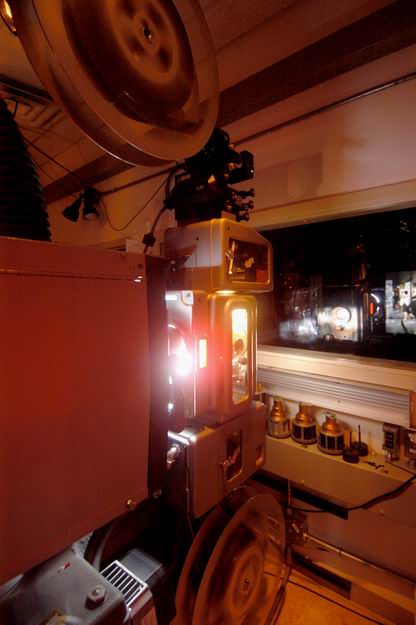 Galaxy has newly installed Century JJs.
---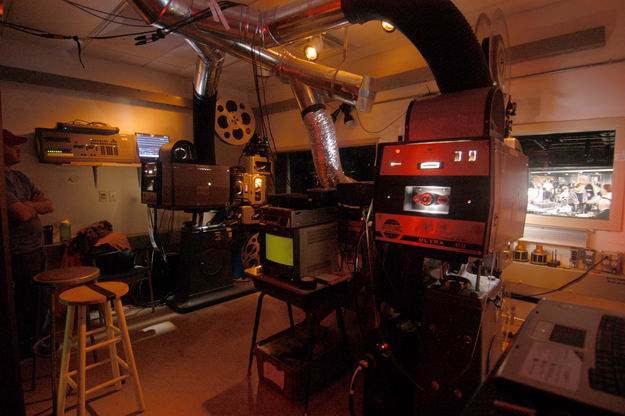 Galaxy projection booth, Strong lamphouses, Century JJ projectors, Panasonic DW 7000 video projector.
---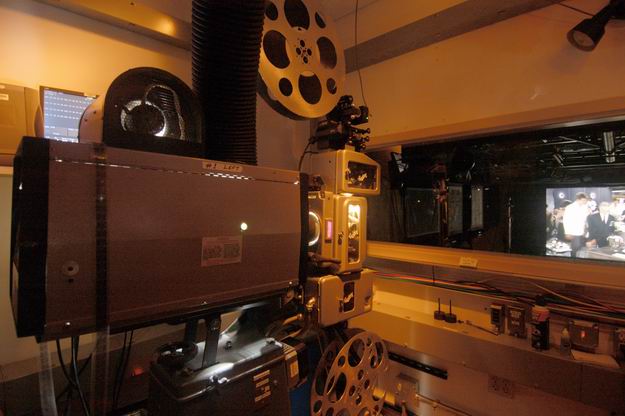 70mm film threaded up and running. The 70mm feature was Play Time a French film.
---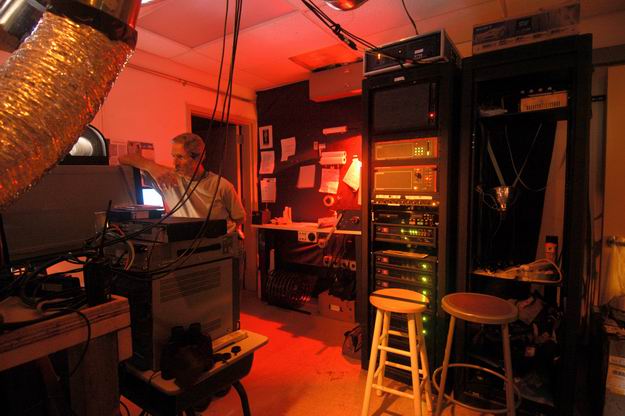 Bill Hill keeping an eye on things.
---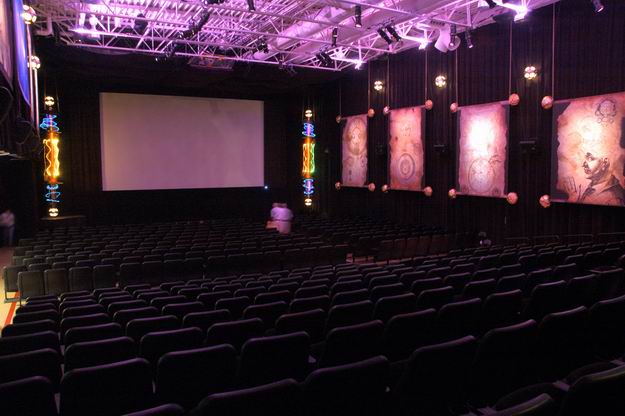 The Galaxy is Telluride's most lavishly decorated theatre.
---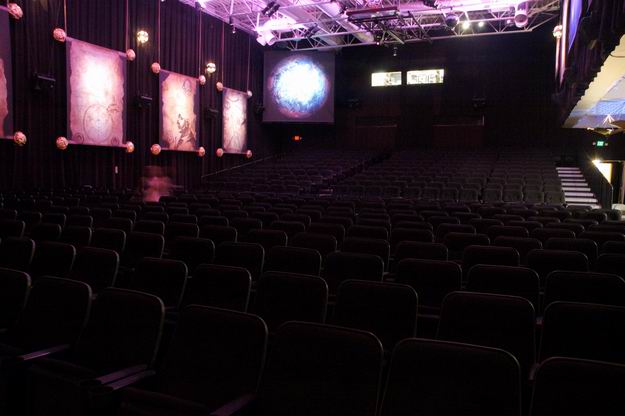 Reverse shot, Galaxy. Auditorium is half stadium seating. Seats are from United Artists Greenwood Plaza. This is actually the elementary school's gymnasium.
---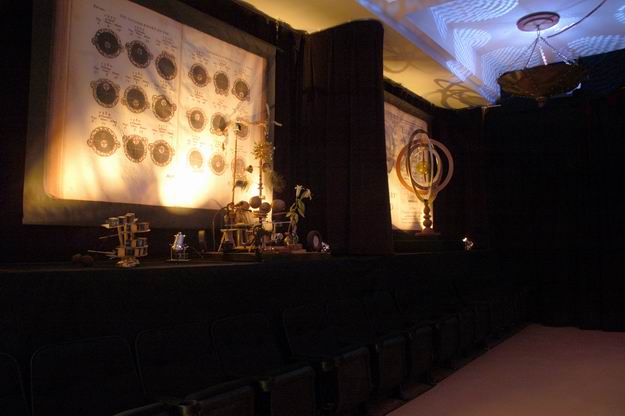 Niches along the wall are decorated as well.
---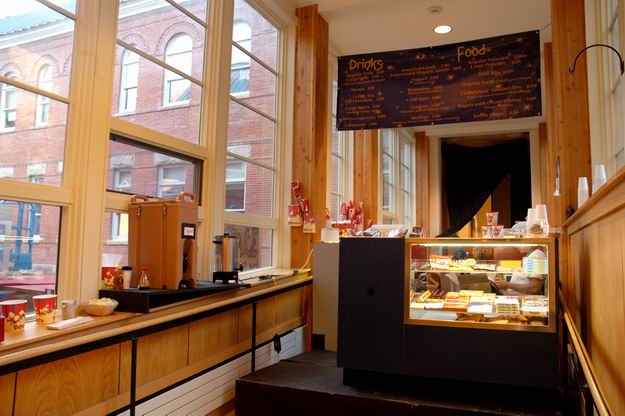 Galaxy indoor concession stand. There is an outdoor concession stand as well as most people have to wait in line.
---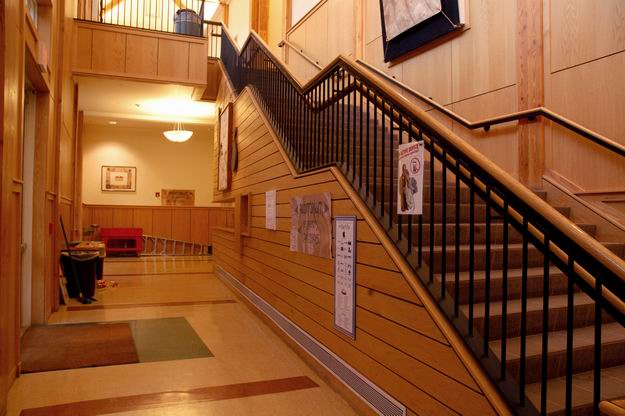 The best booth stairs ever! actually the elementary schools staircase to the second floor.
---

Entrance to the Galaxy Theatre and box office.
---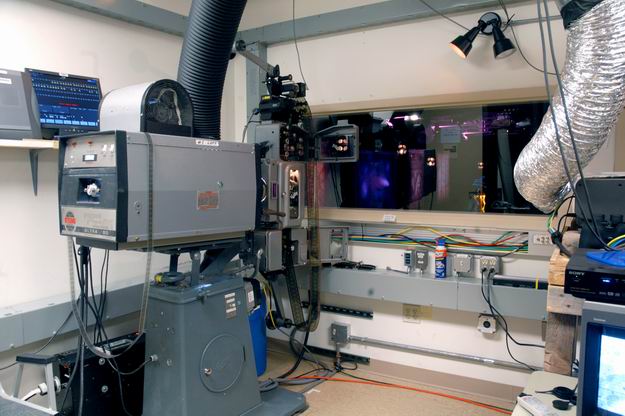 #1 Century JJ with a 70mm projector alignment loop.
---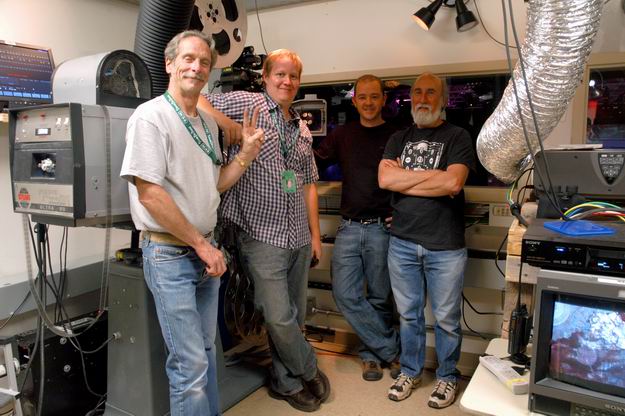 The Galaxy featured the best projection team in the 2006 Telluride Film Festival. "The Reel" Bill Hill, Joel Rice, Brad Jones and Dean Silver.
---