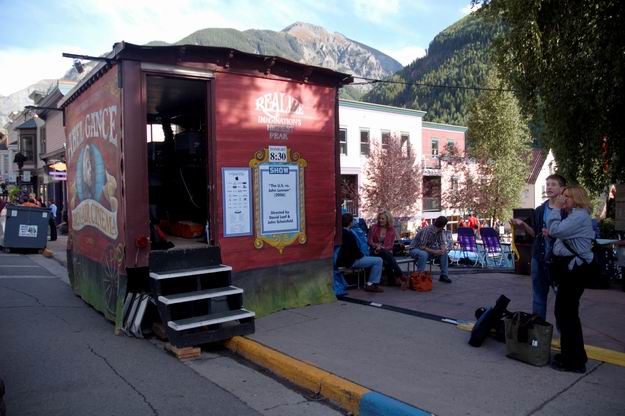 Able Gance outdoor theatre in Elks Park in the middle of Telluride
---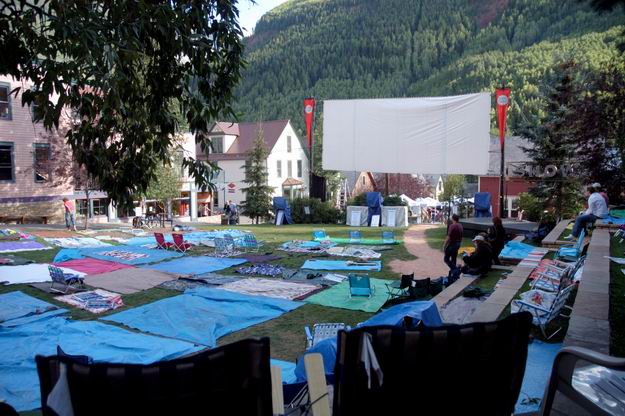 Screen of Able Gance outdoor theatre. Shows are free and people set out their blankets and chairs to mark out their space. Speakers are under the screen.
---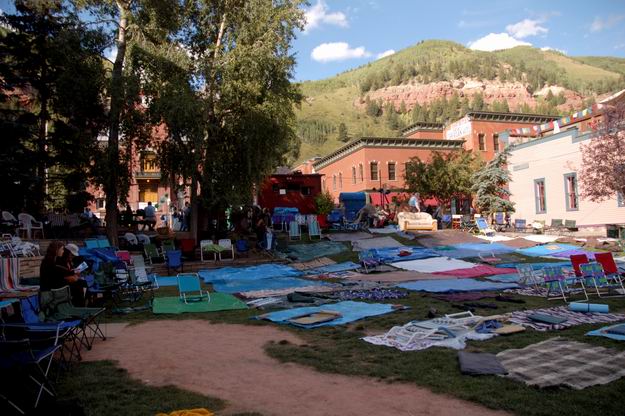 Reverse shot looking at the projection trailer.
---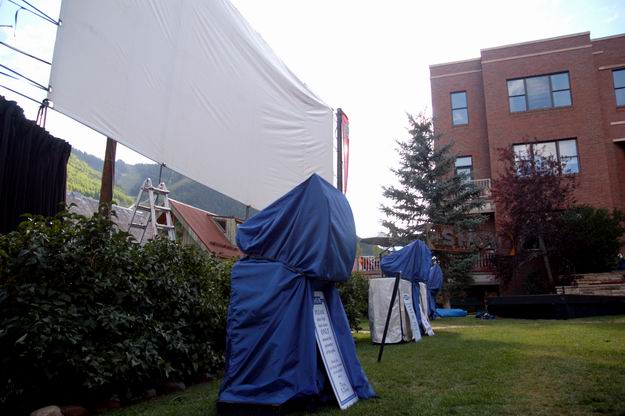 Speakers wrapped in tarps to protect from rain. When the weather is promising, they remove the tarps. But they can run with the tarps. Screenings are never canceled due to rain.
---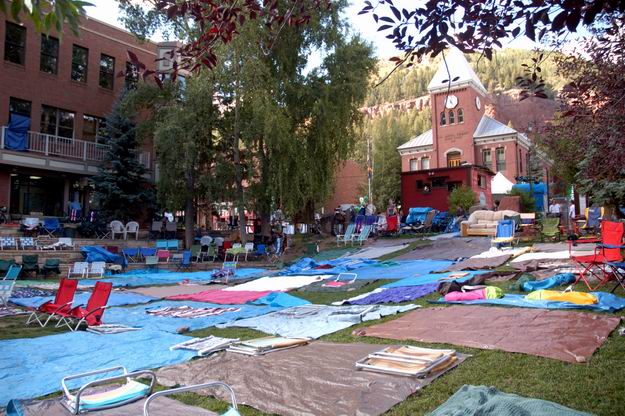 San Miguel county courthouse behind projection trailer.
---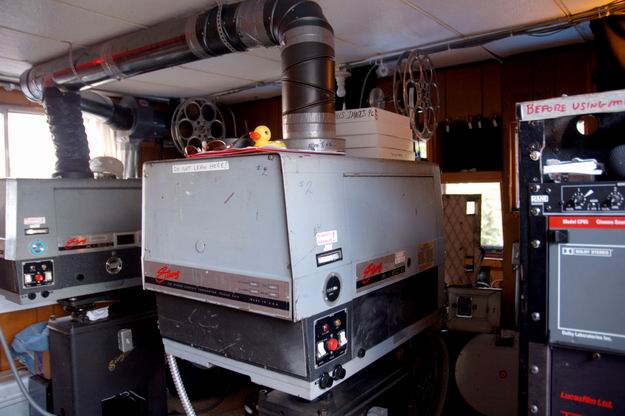 Projection trailer for Able Gance. Strong lamphouses.
---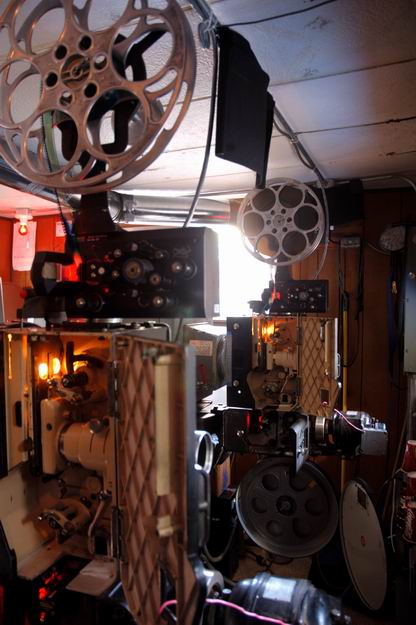 Brenkert BX-80 projectors with Dolby Digital penthouse.
---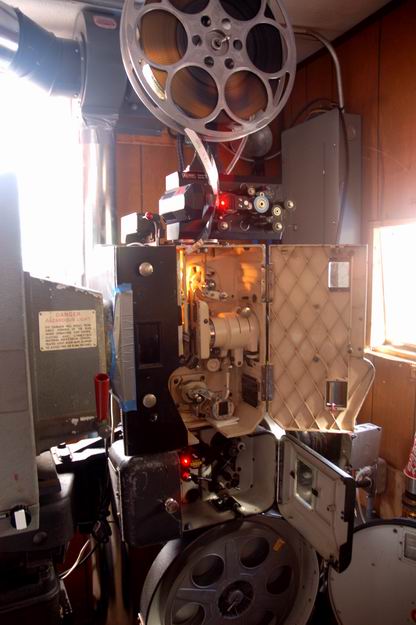 #1 Brenkert BX-80.
---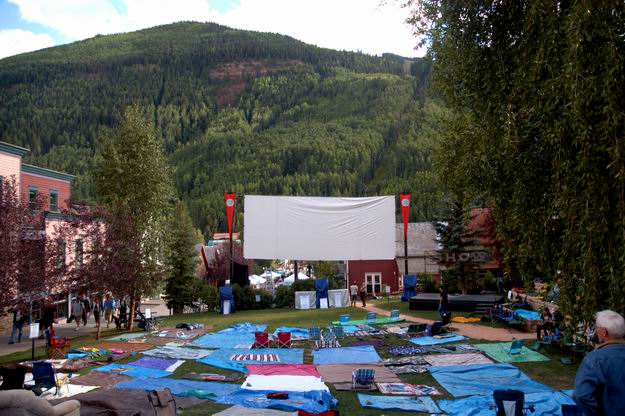 Nice background for the screen.
---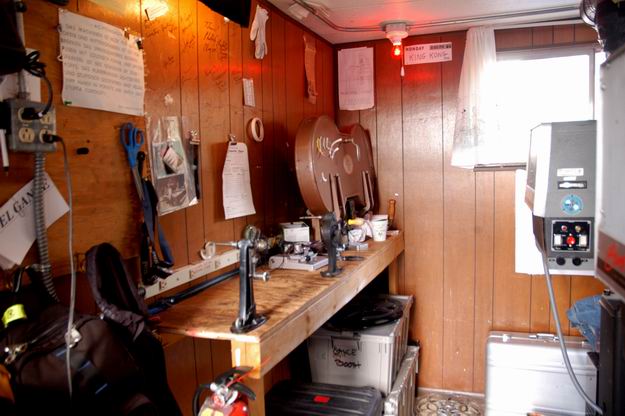 Rewind bench for the Show Trailer.
---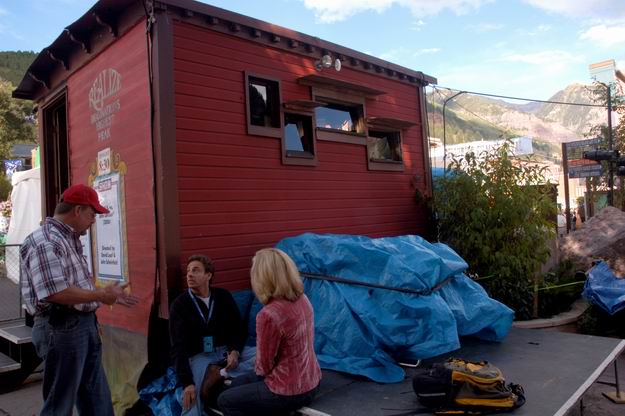 ---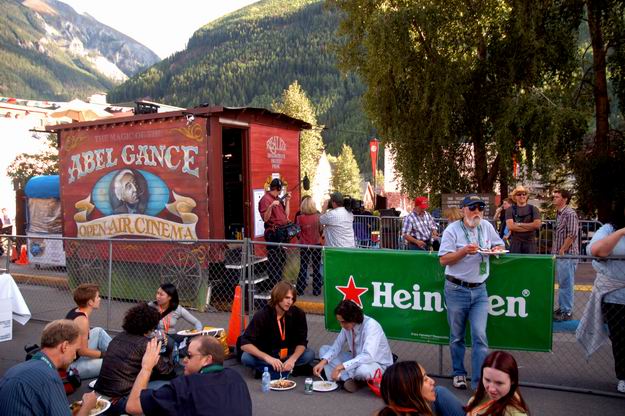 Opening Feed for Telluride Film Festival. Main Street (Colorado Avenue) is closed and everybody eats before the opening night of Telluride Film Festival.
---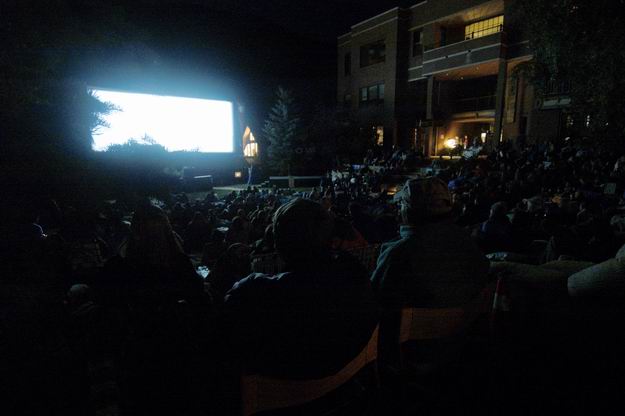 Image on screen Able Gance.
---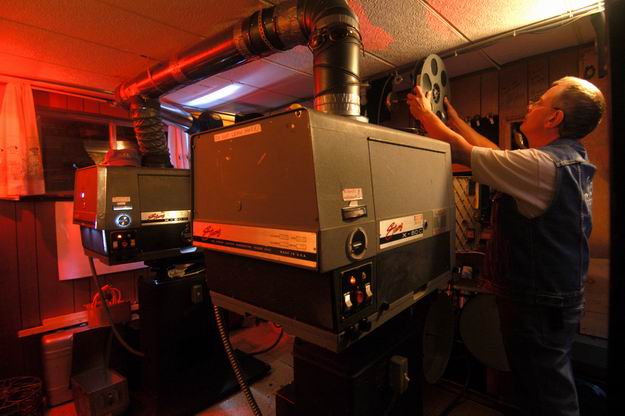 The Abel Gance featured the best projection "team" in the 2006 Telluride Film Festival, comprised single-handedly of Gary Stanley. Here he is loading a reel of film onto the #2 projector before his next changeover.
---