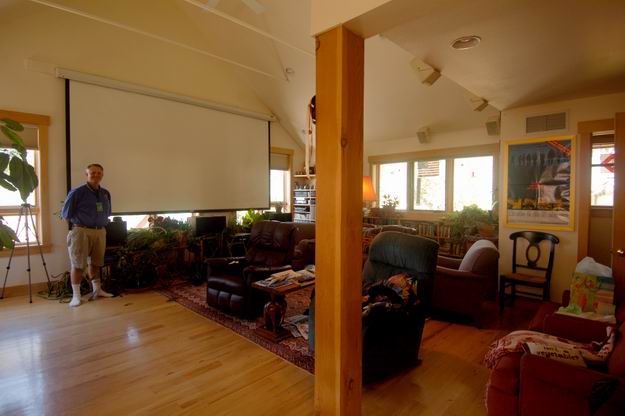 Living/Screening room. Looking NW at Gary Stanley (who installed the booth) and the 9'x12' DaLite motorized screen down. Blackout blinds not drawn.
---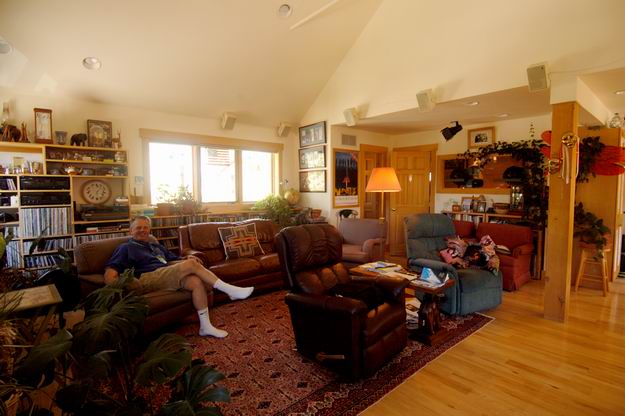 Living/Screening room. Looking NE back towards the booth at center right. Installer Gary Stanley takes a load off. Anyone else have a shrubbery surrounding their booth port?
---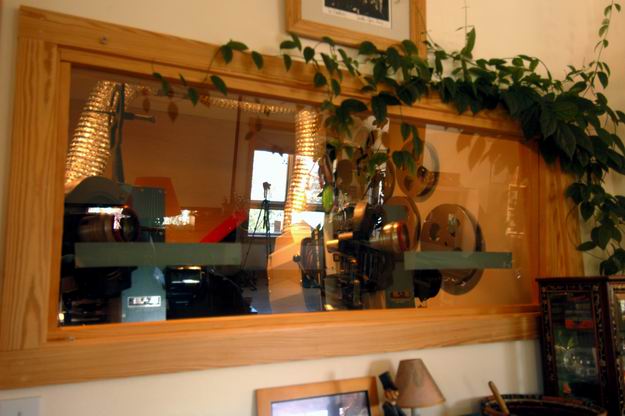 Booth port with shrubbery.
---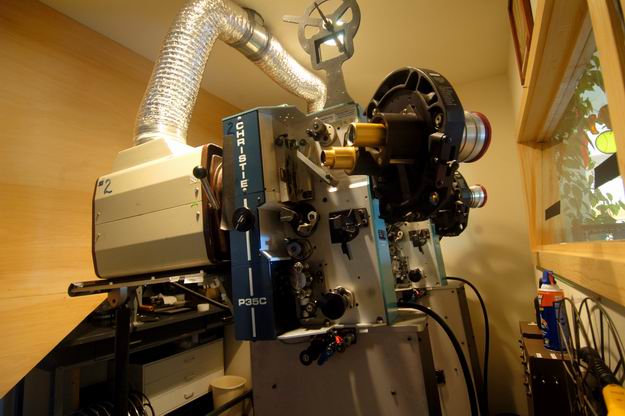 Aah, P35C Christie heads w/ORC1000's running 750W bulbs. If there was a good Christie, this was it. Two projector ORC1000 booths should have an entire spare lamp.
---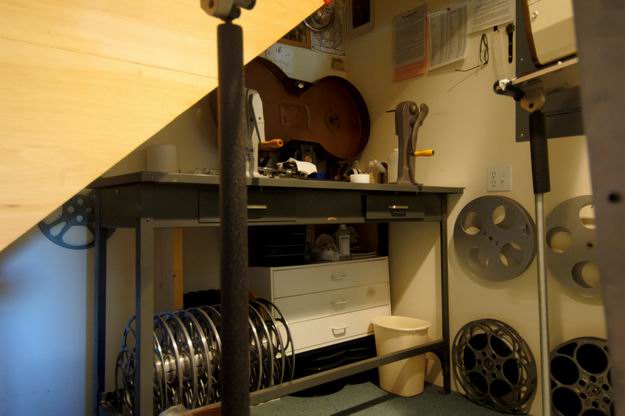 Films inspected here.
---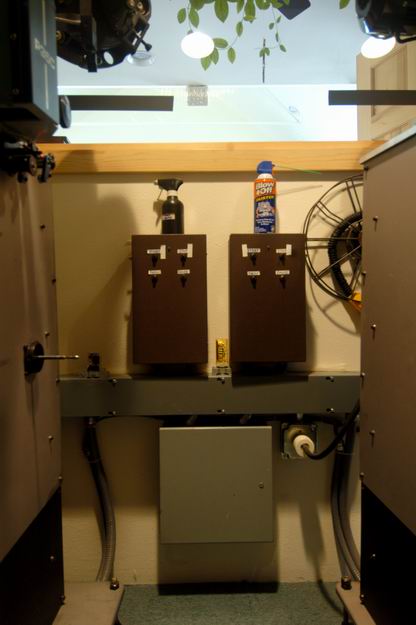 Changeovers anyone?
---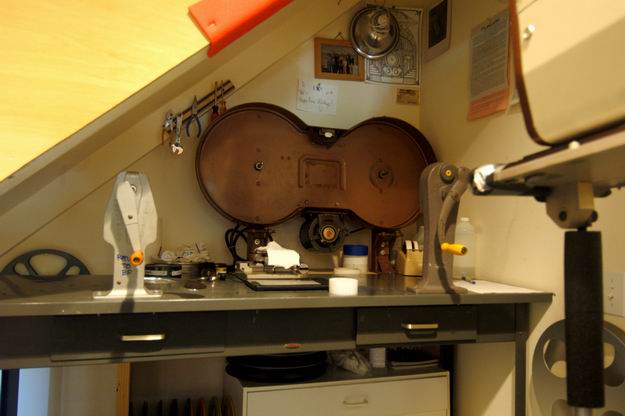 Make Up!
---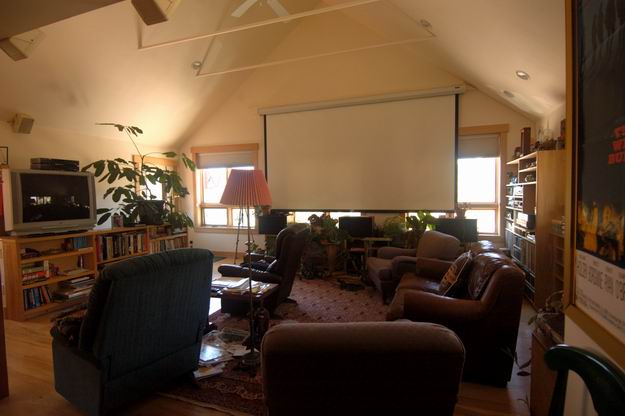 Looking SW. Screen down, blinds up, chairs set up for boob-tubing.
---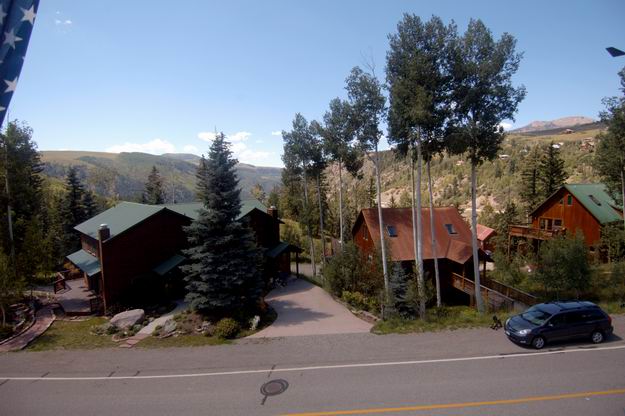 View out the window behind the screen in early September just before the leaves start to change. We are so lucky to live here!
---