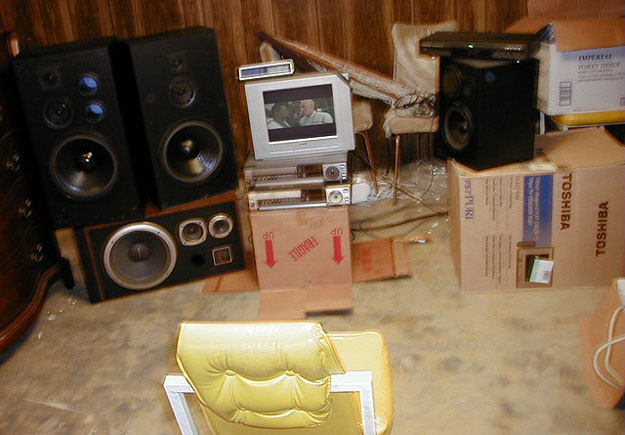 Welcome to the Joe Redifer Private THX Cinema. Here is the grand view from right behind the loveseat.
---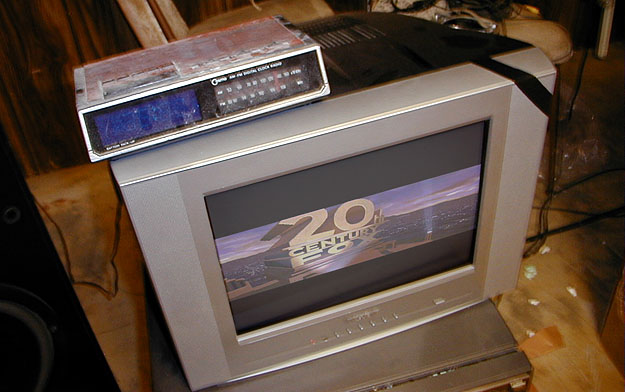 An up close view of the enormous monitor and the center channel speaker which sits on top. Notice that the center channel also doubles as the clock for the room and is automatically set by THX's own clocks over the internet, so even the time is THX certified.
---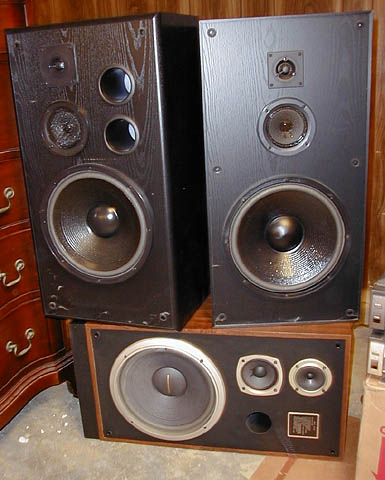 Here we see the subwoofer (bottom) and the left channel (left) as well as the right surround (woofer of right speaker on top of the subwoofer) and left surround (midrange and tweeter on the same speaker).
---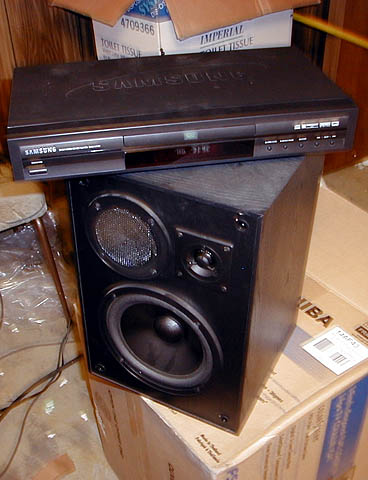 An intimate closeup view of the right channel and the DVD player which plays lots of wonderful movies.
---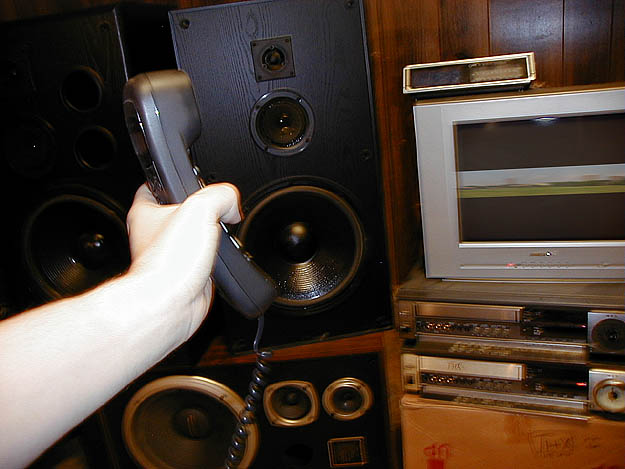 Here is how I set the levels and EQ to THX quality. I set the microphone in the room near the TV, turn on the white noise (white is better than pink) and the microphone automatically connects to THX who then set the levels in my room by remote!
---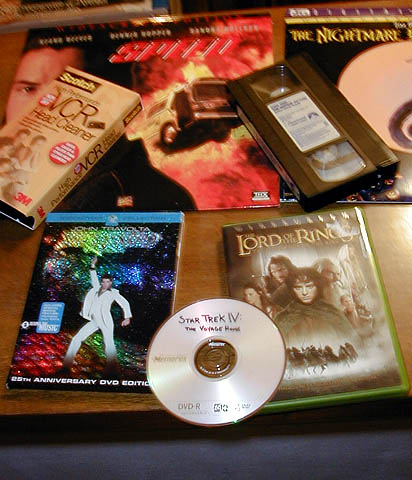 A picture of part of my fabulous movie collection. If you want high quality entertainment, you can do no better than my private THX cinema!
---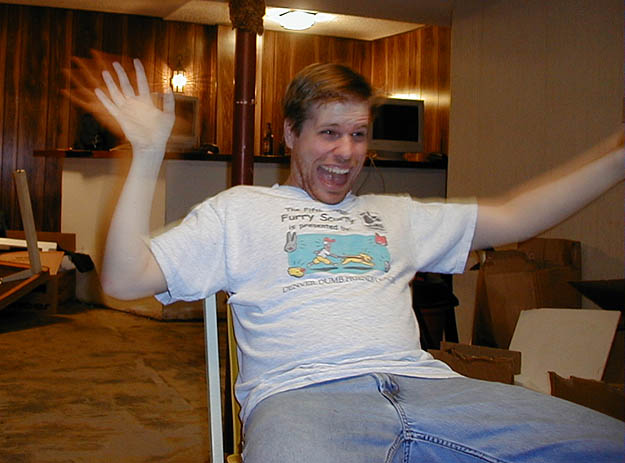 Here is a shot of me enjoying my Private THX Cinema. Notice how happy I am with with the presentation of my THX Cinema. Pictures do not lie. Did I mention that it was THX?
---