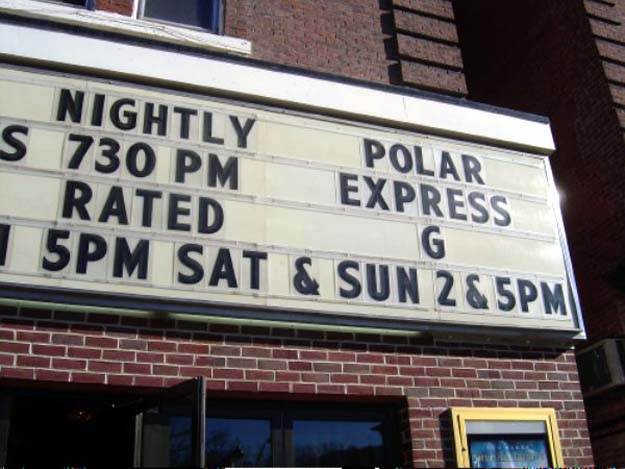 Exterior/Marquee of cinema
---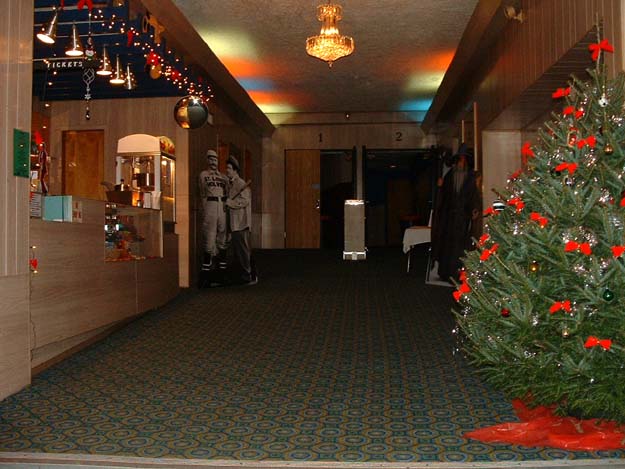 Lobby view from just inside doors
---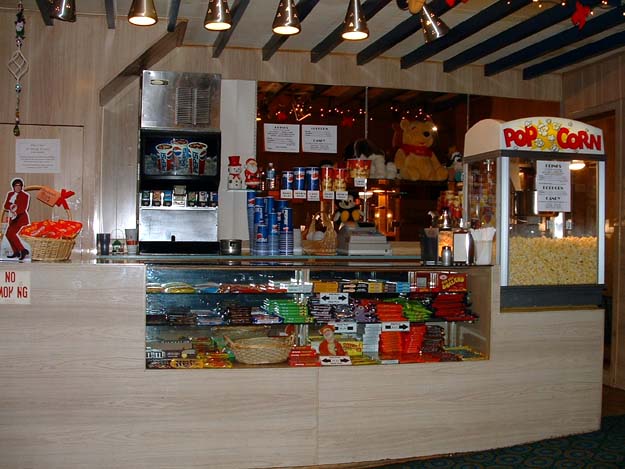 Concession stand and Box Office (Automaticket built into counter)
---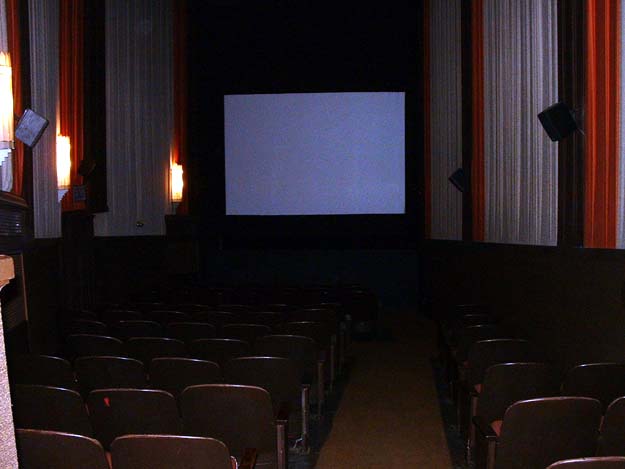 Theater One seats 64, screen is roughly 13 feet wide. Stereo SR sound. This theater was "cut" in to the original one screen sometime in the 90's according to townspeople.
---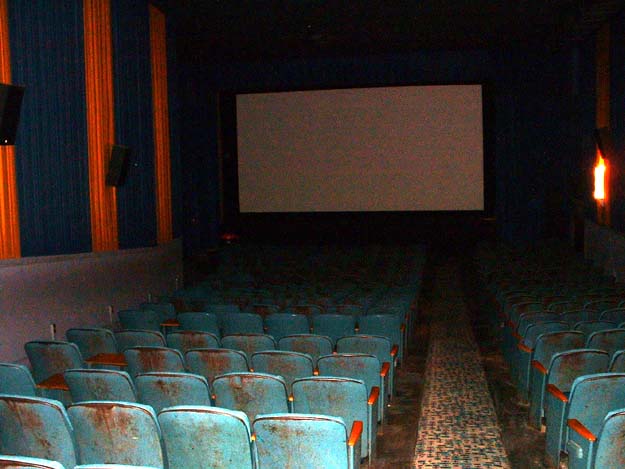 Theater Two seats 210, screen is roughly 35 feet wide. Dolby SRD sound. Behind screen is a stage used for storage of seats, equipment, and concession supplies. Unknown if it was ever used for live performances.
---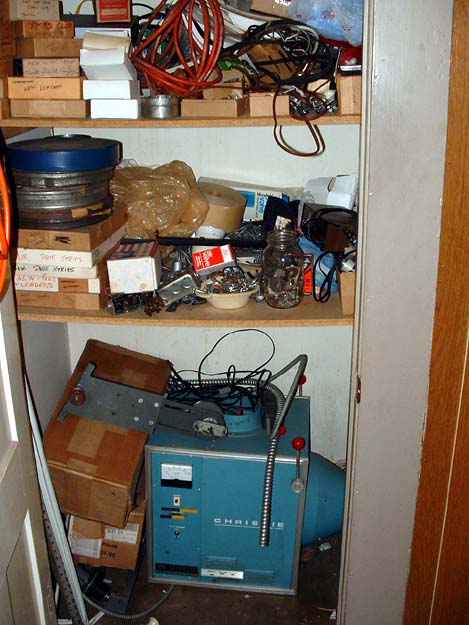 A closet in the Ellis Theater (former name under original owner) offered up to illustrate the pack-rat nature of that owner. Yes, that is a Christie lamphouse in a closet! A treasure chest of Filmack shorts for intermission, etc. and audio cassettes used for theater music before purchasing a 5-disc CD player.
---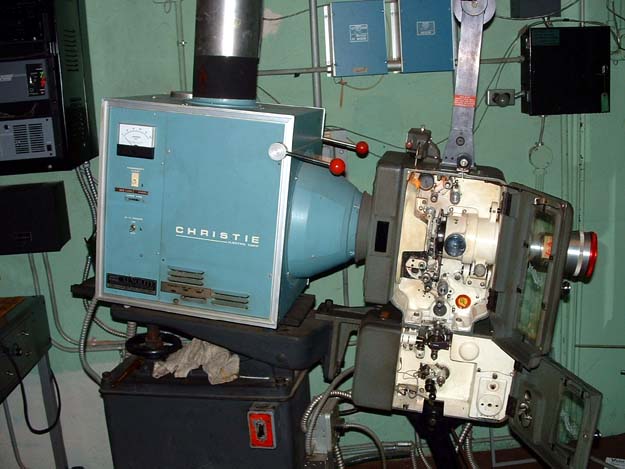 Projector for Theater One. Christie lamphouse and Century head.
---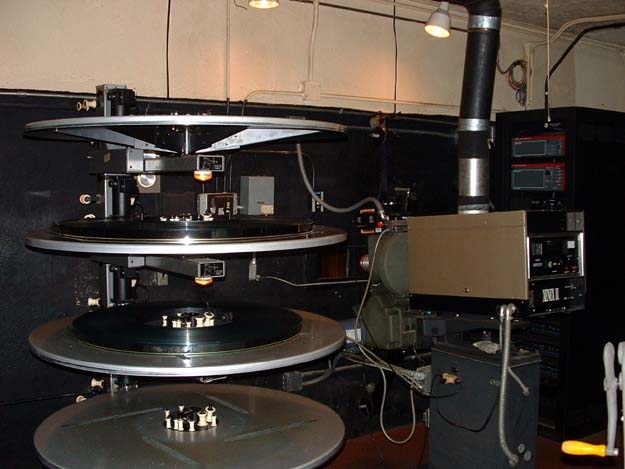 Projector 2 and the 5 deck platter which serves both projectors. Xenex lamphouse and Century head.
---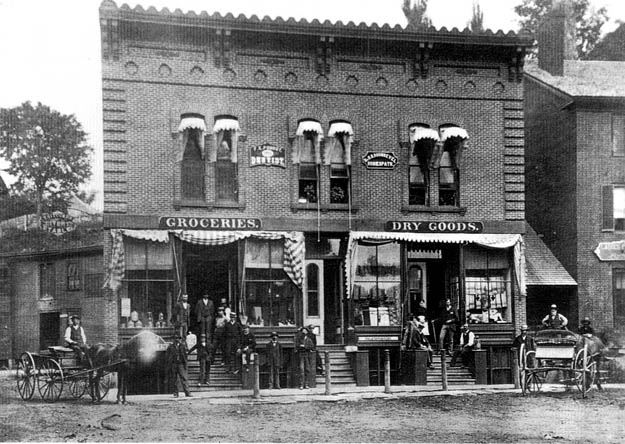 Picture of the building in 1882, have not found information on when it was converted into an Inn/Movie House
---