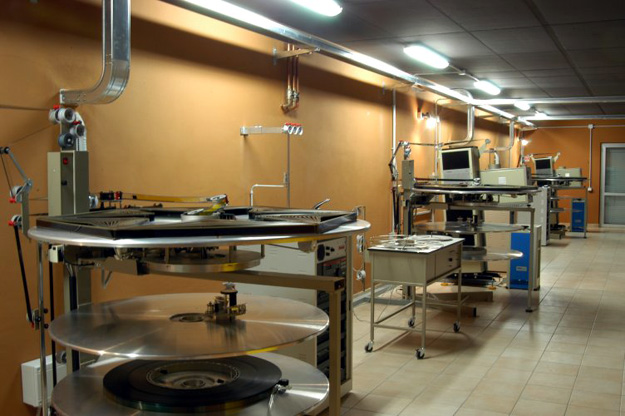 The projection booth with Kinoton system.
---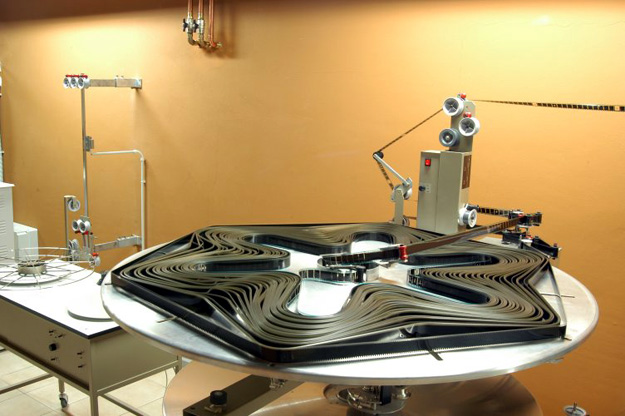 The ST 2000 EK endless loop system.
---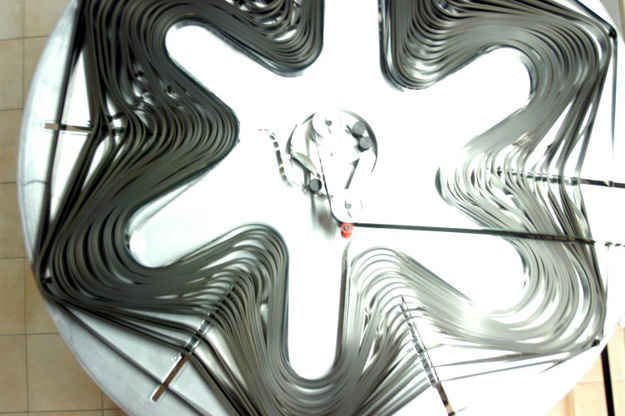 View from the top of ST 2000 EK working good even with a very oily film.
---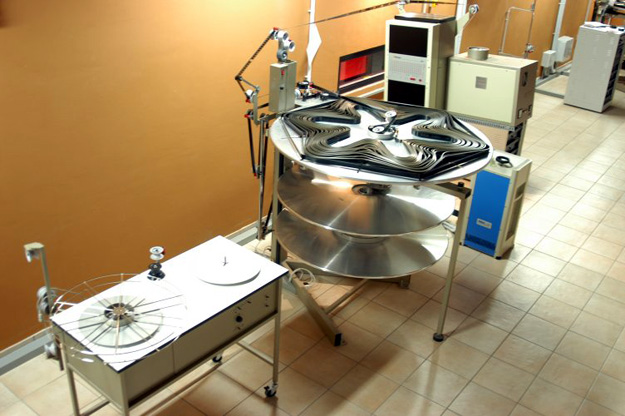 Equipment for the single auditorium.
---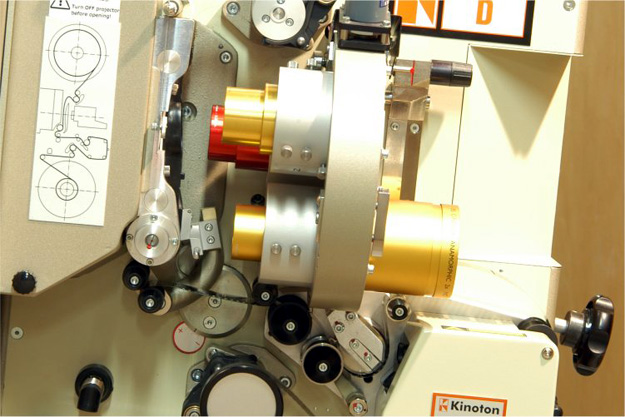 Close-up of Projector Kinoton FP 30D.
---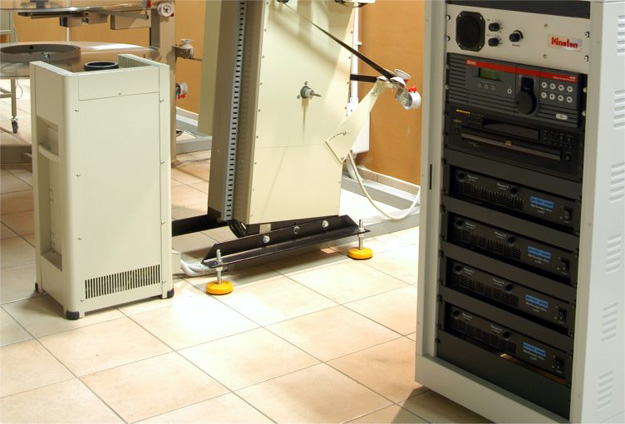 Rack audio: every auditorium is equipped with Dolby CP 650 with amplifiers PeeckerSound 8x500 Watt, the loudspeaker system is JBL.
---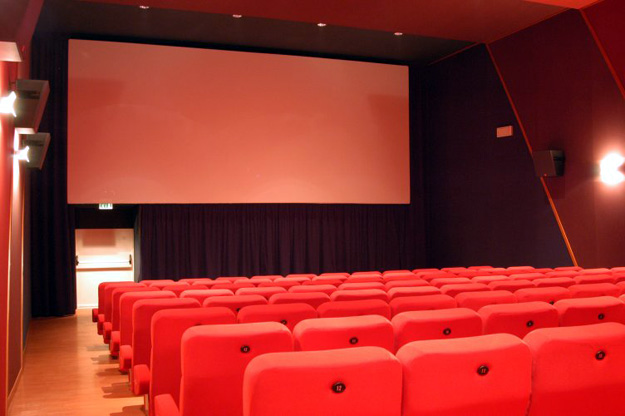 View of Sala Rossa - 105 seats each auditorium is equipped with Harkness's screen.
---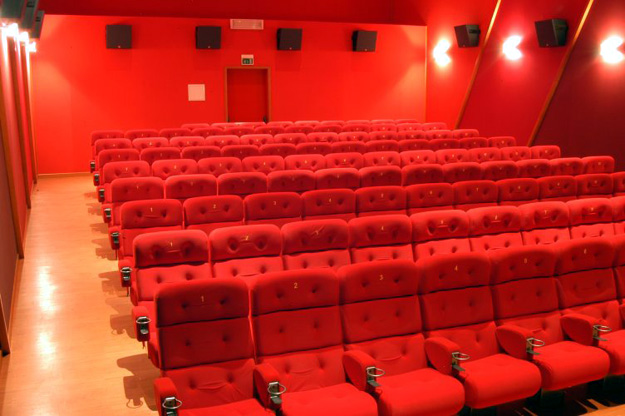 Auditorium are small but very comfortable featured with Destro Spa seating.
---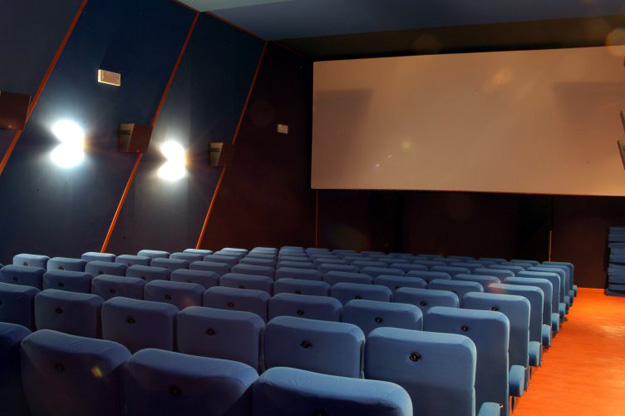 View of Sala Blu - 107 seats.
---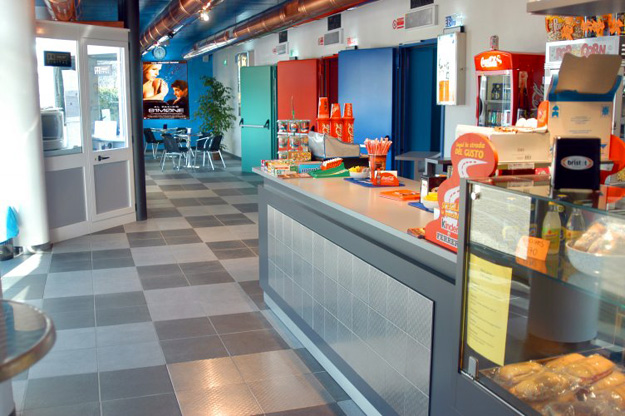 The main concession stand and the lobby with the Box Office on the left.
---