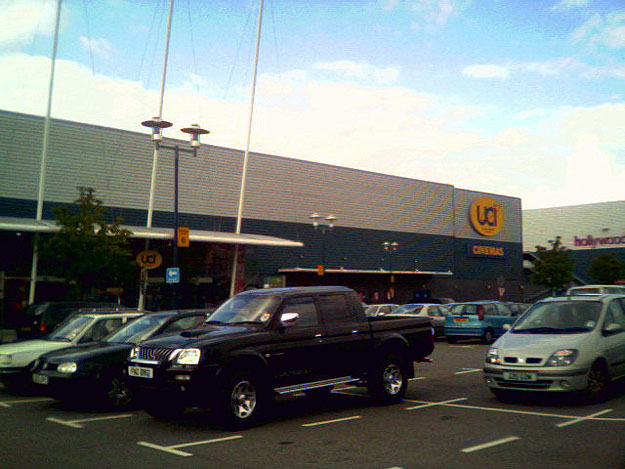 Exterior of the 9 screen cinema, located in the Surrey Quays leisure park in South-East London.
---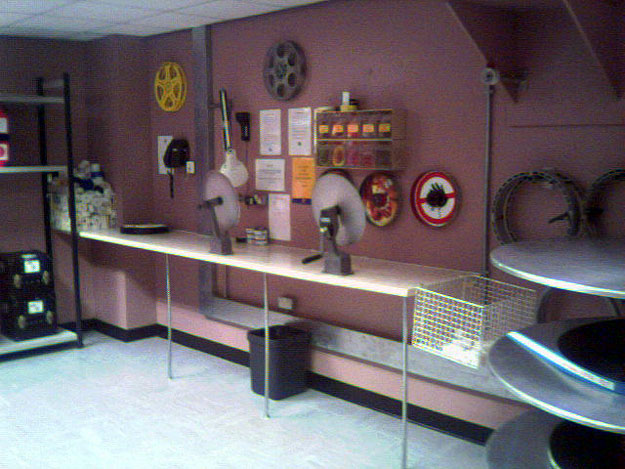 The main make-up bench, where all of the cinema's trailer sets, ad reels and prints are taken care of. Note the old spools on the wall (we don't use these but we think they add nice touch to the place)
---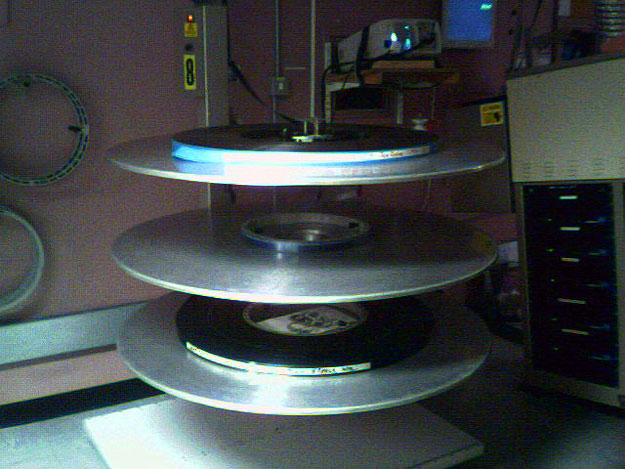 The platters on No. 8, with digital slide projector in the background.
---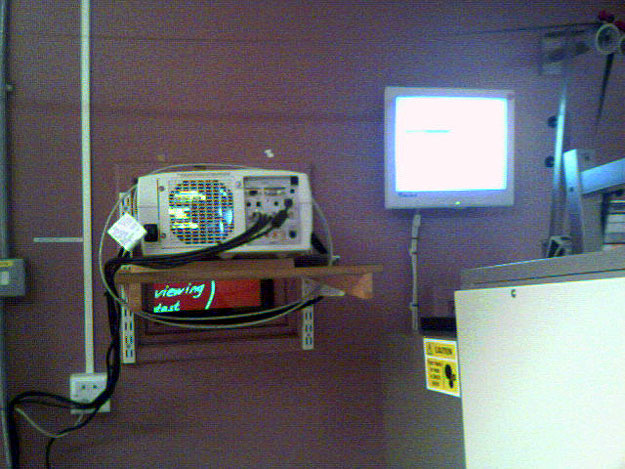 The Christie digital projectors show the "digislides" in every screen before each show.
---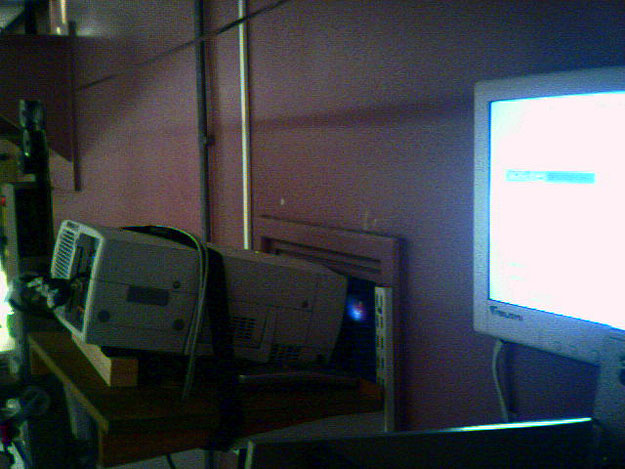 Next to it is the TFT monitor that shows what mode the slide program is in and a count-down for each slide to help with presentation when starting a show.
---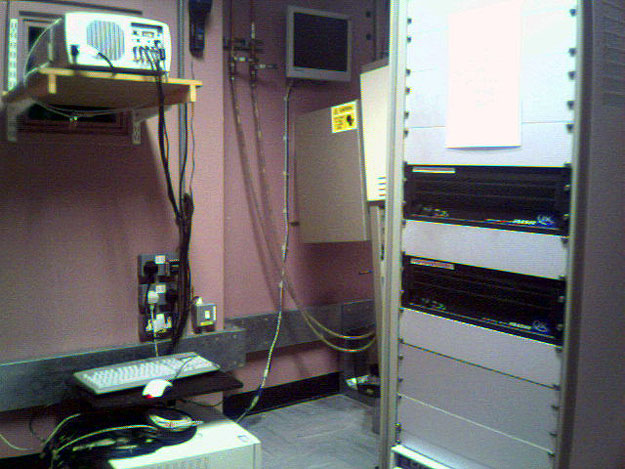 Booth No. 1, the digital projector and TFT monitors. Below the digital projector is the PC that the slide program is stored on, there is one in each booth with each projector. Every PC is conected to a main server by a phone line that that sends the program to each booth. On the right is a large stand-alone amp for the SDDS system.
---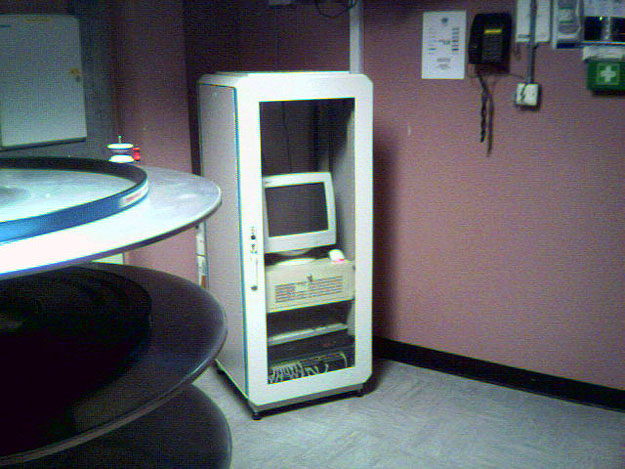 This is the main server for the digital slides, located in booth No. 4. It is sent an updated slide program every Friday from a server in Norway. It then updates the PC's in every booth.
---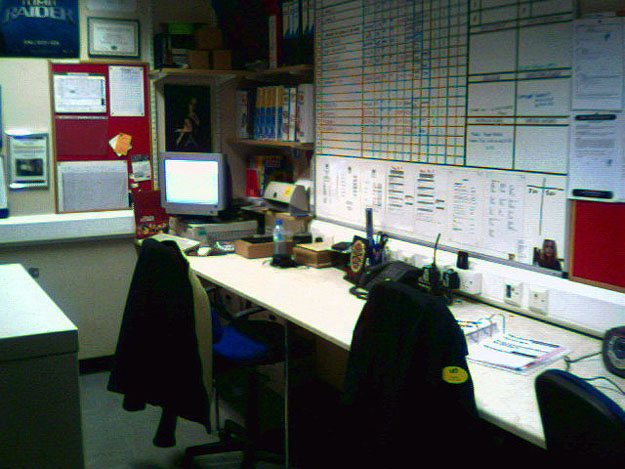 This is the booth office where all the "work" happens. The PC on the desk opperates the Kinoton automation system.
---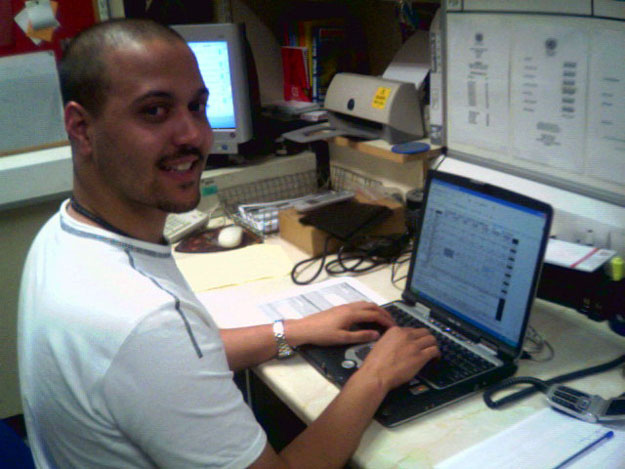 The booth manager of UCI Surrey Quays, Phil Blake. He became the youngest Booth manager in the companies history when he became booth manager at the age of just 20!
---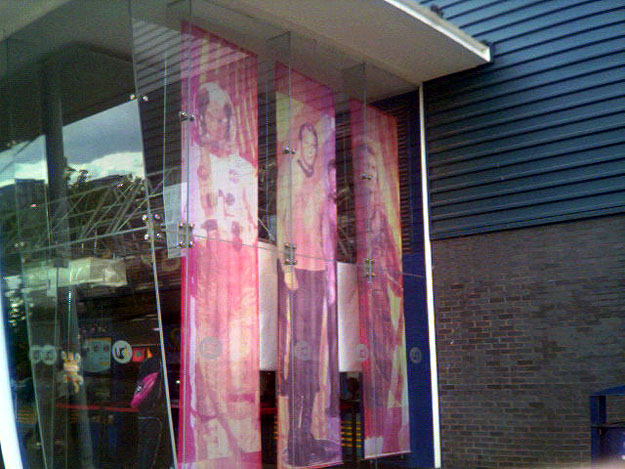 Large banners hang inside the main entrance next to the box office, Tom Hanks in "Apollo 13", William Shatner in "Star Trek" & Mel Gibson in "Braveheart".
---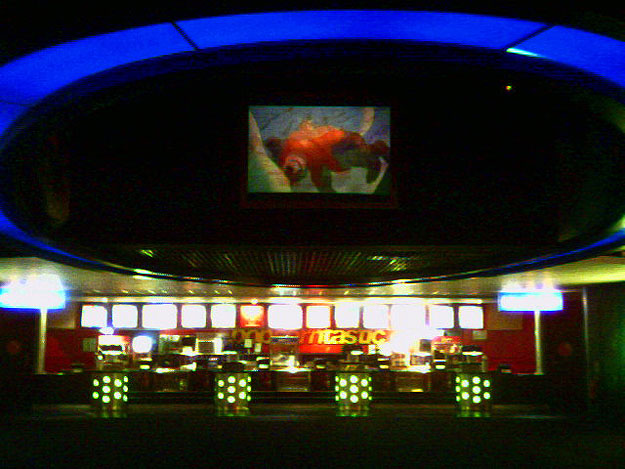 The main foyer, a large concession stand in the middle with screens 1-4 to the left & 5-9 to the right and the drum in the centre.
---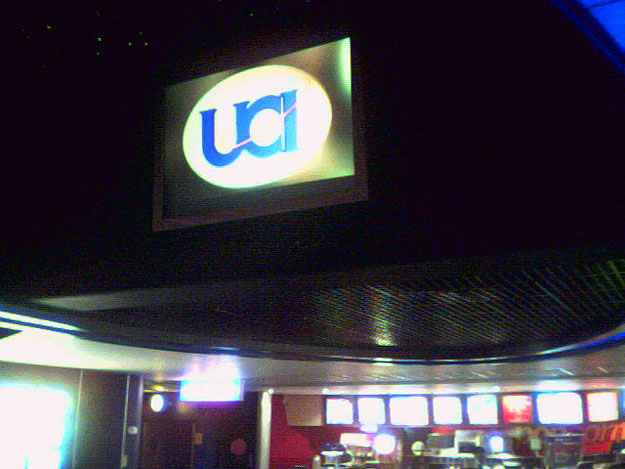 The "Drum" in the centre of the foyer with a large screen with rear projection that shows trailers to the guests.
---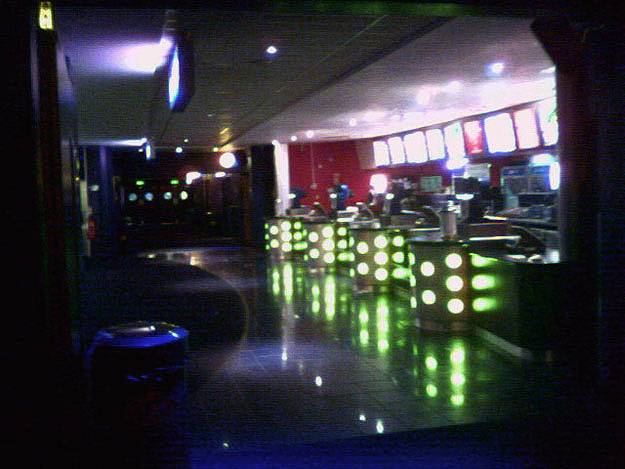 The concession stand and corridor leading down to screens 1-4.
---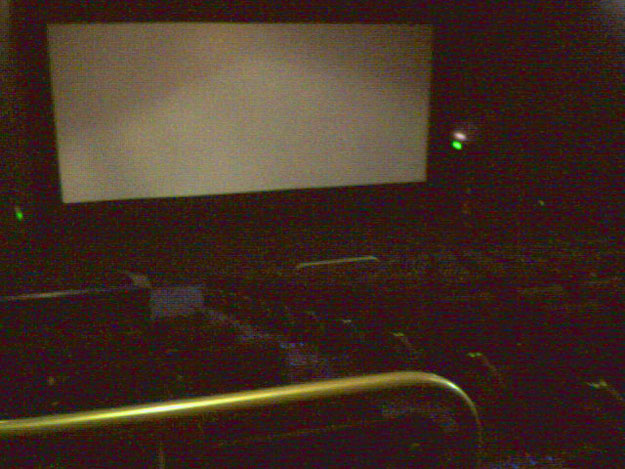 Screen 5. the cinema's only "black-box" auditorium, which can be used for conferencing and presentations.
---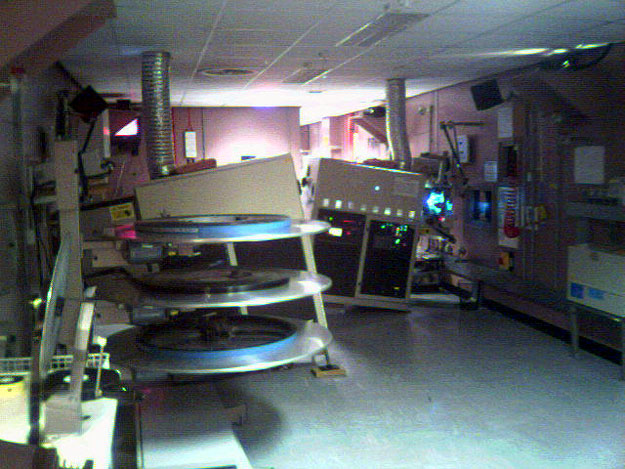 Projectors 7 & 8, which are automated Kinoton FP40d's, they share a booth with Projector 6 also.
---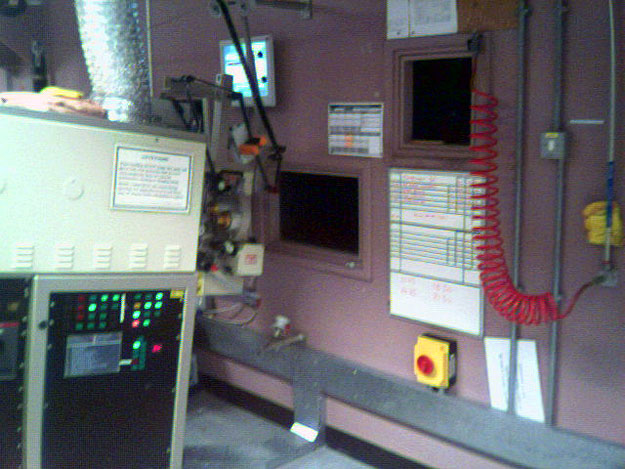 A closer shot of one of the Kinoton's. Note the film board with trailers and film times and performance schedule by the porthole.
---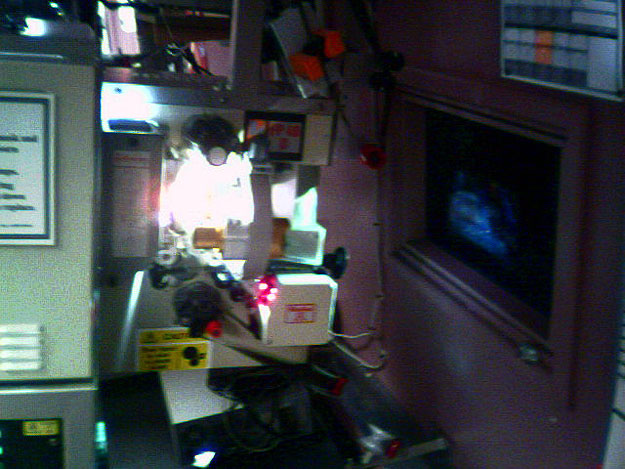 The projector head, with Dolby digital reader and large film-cleaner brushes (the orange thing).
---