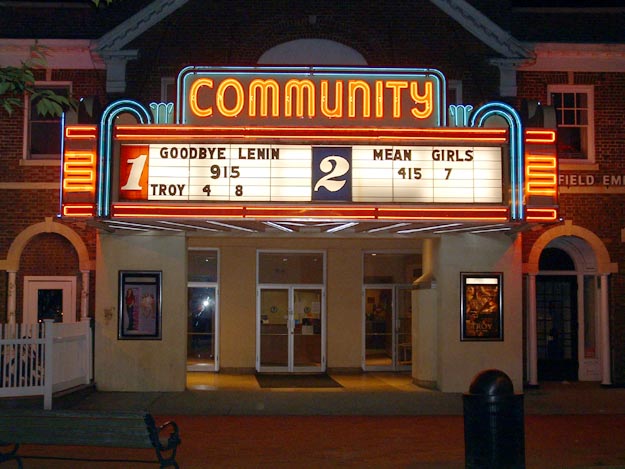 Exterior of the Community Theatre showing the original "1936" neon marquee. The theatre opened in 1922, but did not have this marquee until a renovation was completed in 1936.
---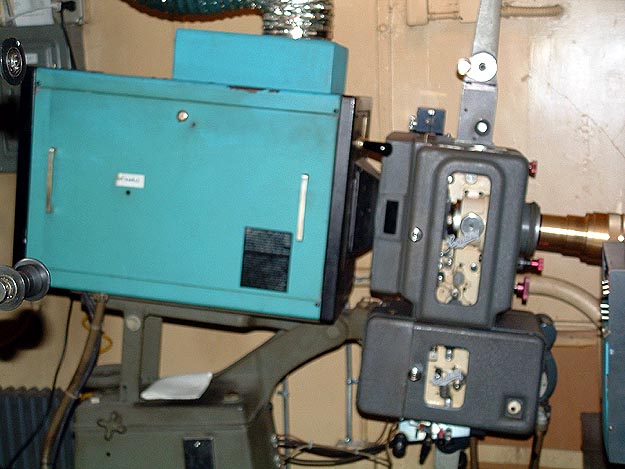 Here is the Century MSA projector with a Xetron lamp house in Cinema 1. The lamp is 2500w. The equipment is the same as Cinema 2.
---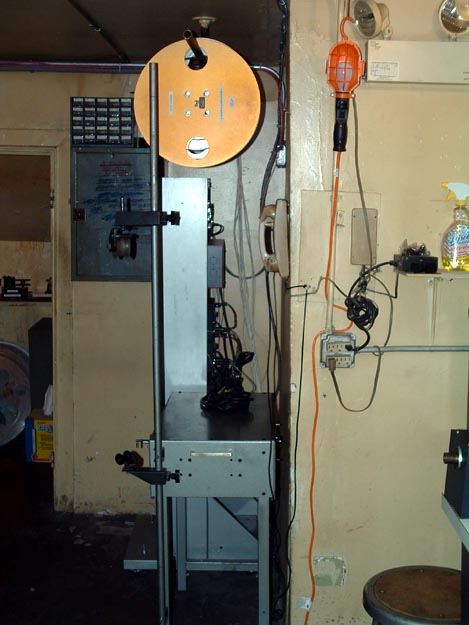 This is the Xetron MUT for the 5 deck platter. Hanging above is the Goldberg retractable split reel.
---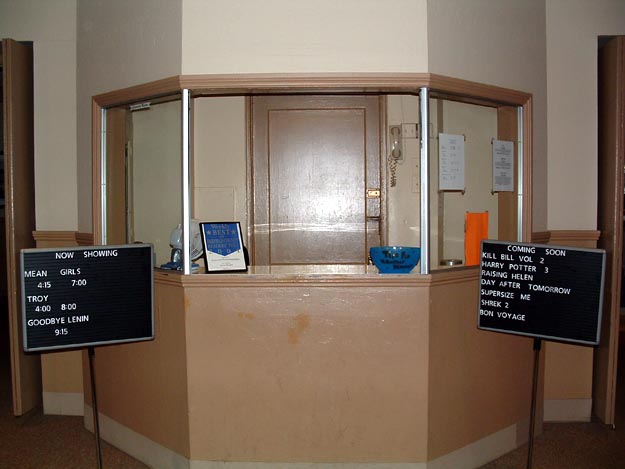 Just inside the front doors here is a view of the Box Office. It used to have a full piece of glass with a little hole to talk through, but that was removed to make it more customer friendly.
---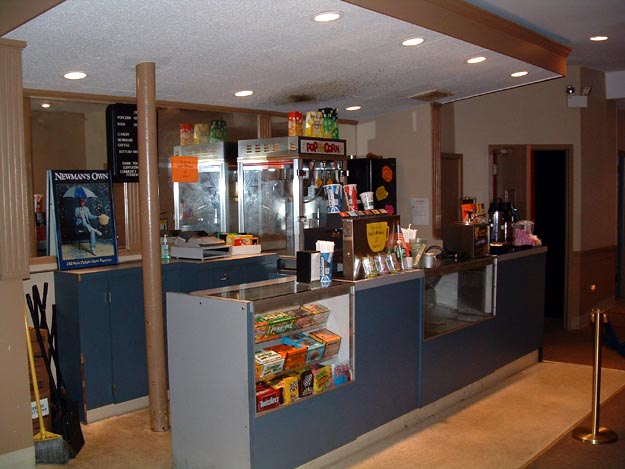 Shot of the concession stand. You can see the Newman's Own poster in the left hand side of the picture. Paul Newman, who only lives a few miles away in Westport, is a generous supporter of this historic not-for-profit theatre.
---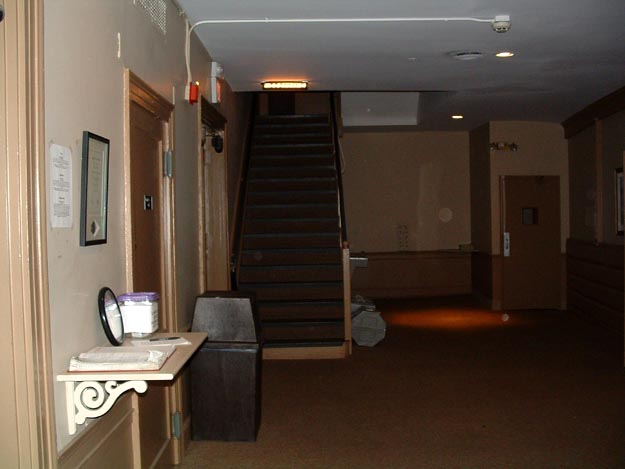 Shot of the stairs leading to the balcony in Cinema 1.
---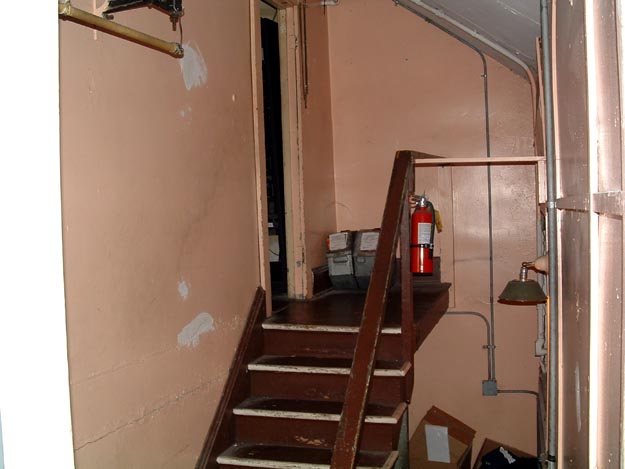 These are the creaky wooden stairs leading to the projection booth. Note how small the entry doorway is. I was told having a small doorway was part of the fire code in the 1920's.
---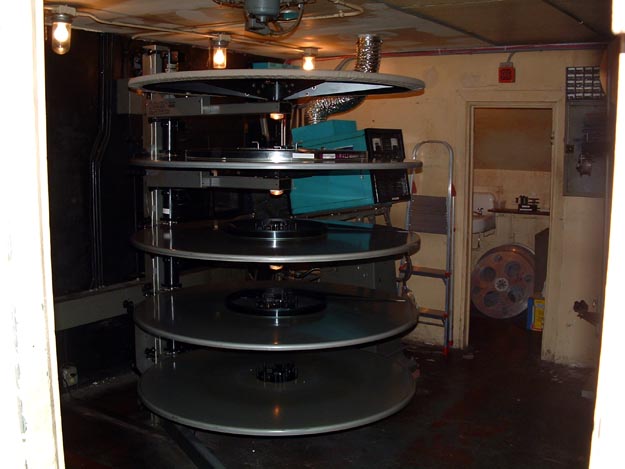 This is the 5 deck Xetron platter. The only solution for a booth this small.
---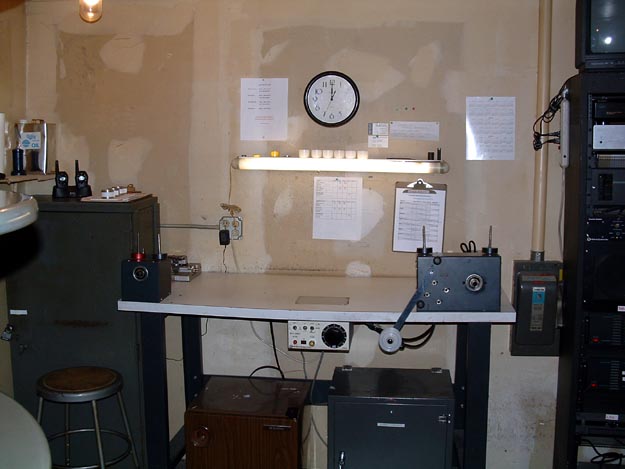 This is our print work area. All prints are made up here before being loaded onto the platter.
---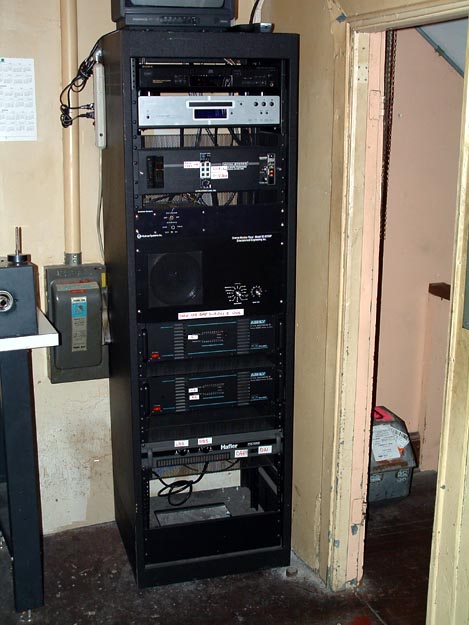 Here is the audio rack in Cinema 1. It includes a USL JS-220 processor, Ashly FTX-2001 Amplifiers and a Lexicon RT-10 DVD player to interface with our LCD projector (Christie LX-45).
---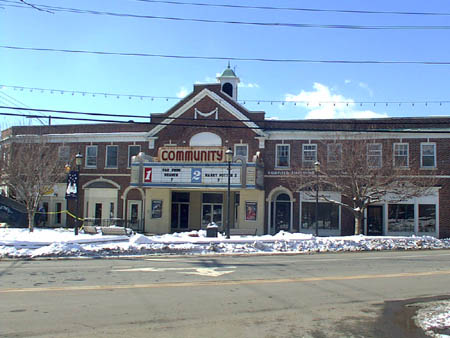 Exterior by day.
---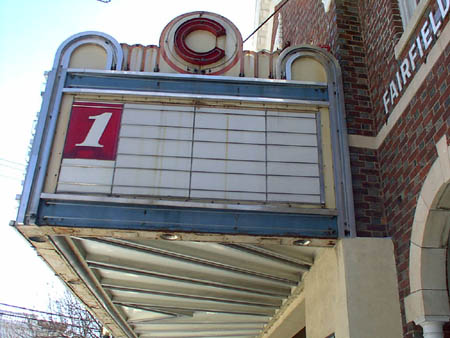 Marquee side dedicated to cinema 1.
---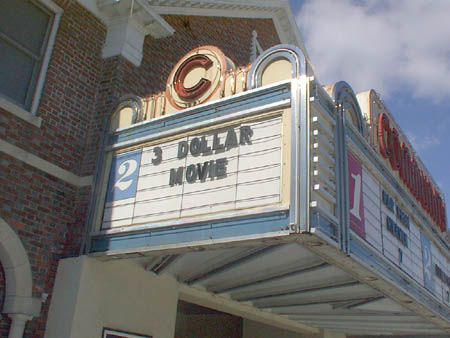 Marquee side dedicated to cinema 2.
---