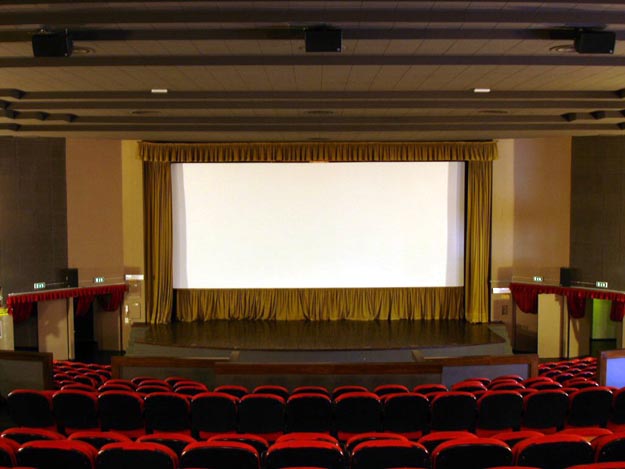 The Auditorium. This is the biggest one in the Friuli region, with more than 900 seats. The screen is 10 x 5 meter aprox. On the top of the picture are visible the three loudspeakers of the delayed sound system.
---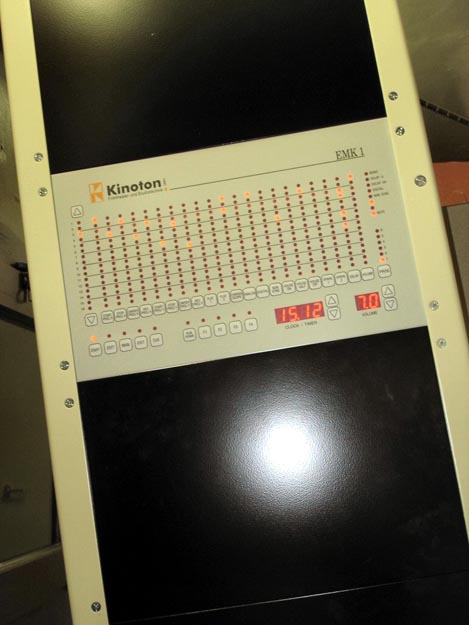 The automation matrix mounted on the side of the left projector.
---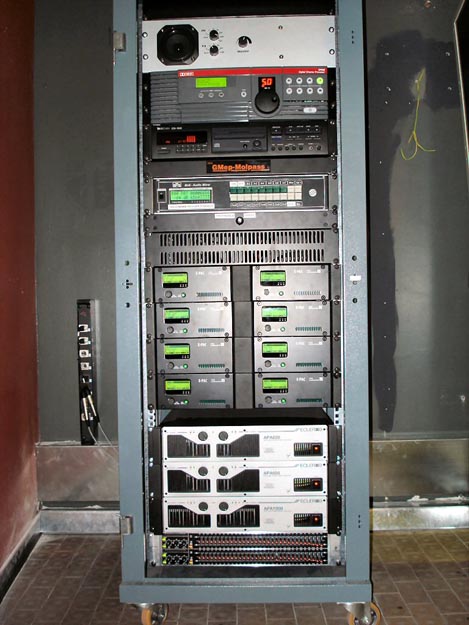 The sound rack. The processor is a Dolby CP 650 with the EX option. The black boxes are the eight d&b E-PAC amplifiers, followed by the three ECLER amplifiers that drive the surround loudspeakers. The equaliser on the bottom has been installed in case of an external feed is needed.
---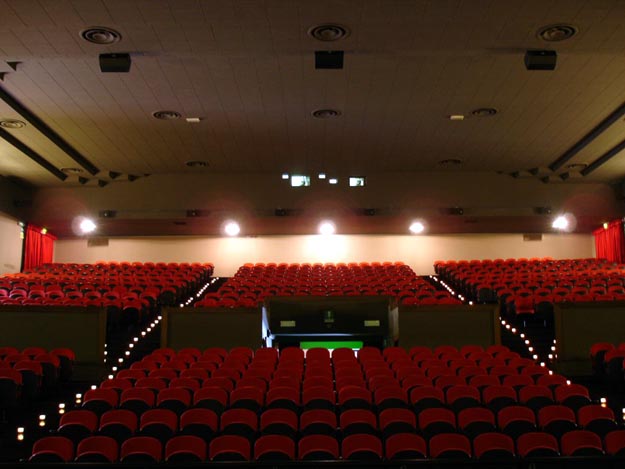 A view of the back of the auditorium.
---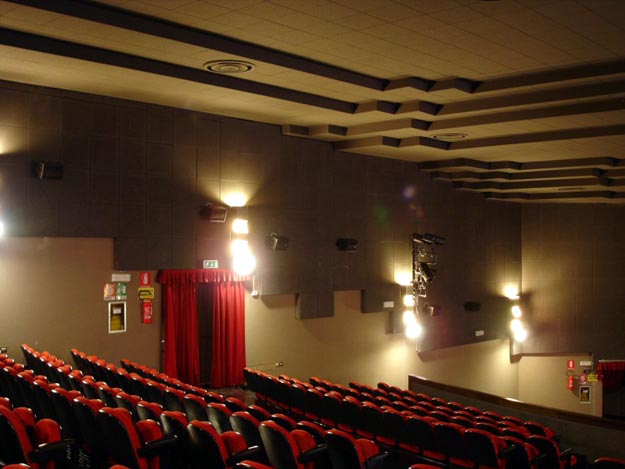 A side view of the auditorium, showing the surround channel loudspeakers (Ecler Awak 108i). Due to the big dimension of the auditorium, there are 22 loduspeakers installed!
---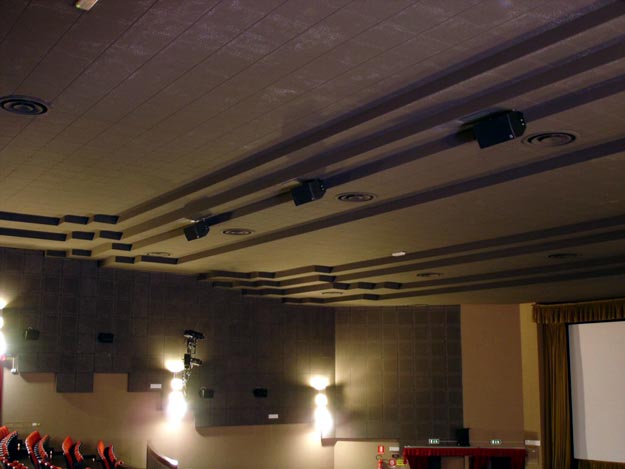 This is a detail of the delay system, used to reinforce the back-screen sound system in order to achieve an even sound coverage all over the audience area. It has been realized using d&b Audiotechnik loudspeker (d&b Ci90) . [This is the first european movie theater with such a sound system!
---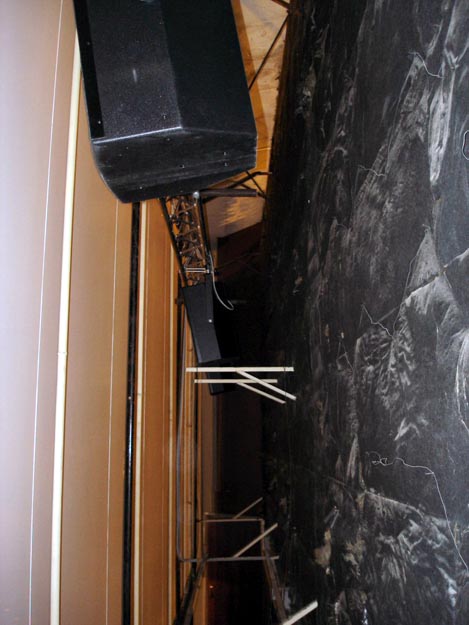 This is a shot of the back screen system. The loudspeakers are hanged to a truss, and aimed carefully for the optimum coverage of the first part of the auditorium.
---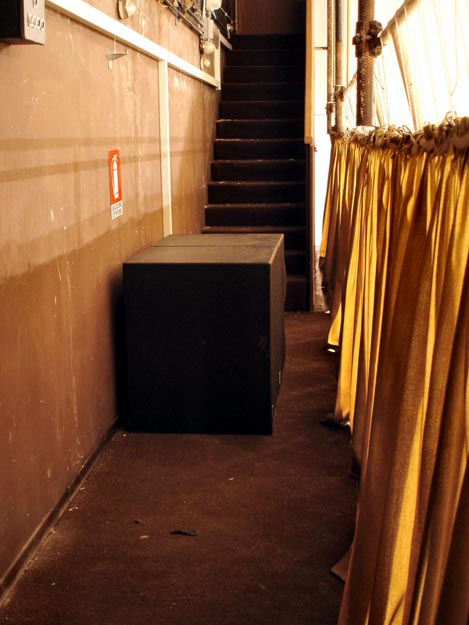 The two subwoofers. (d&b Ci7-SUB)
---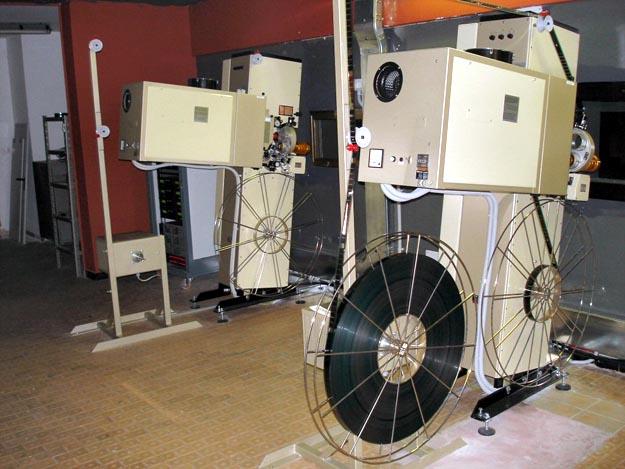 A shot of the booth. The projectors are two Kinoton FP 30 E, with electronic drive (without Maltese Cross) and a 3KW lamphouse. These are in a rewind configuration.
---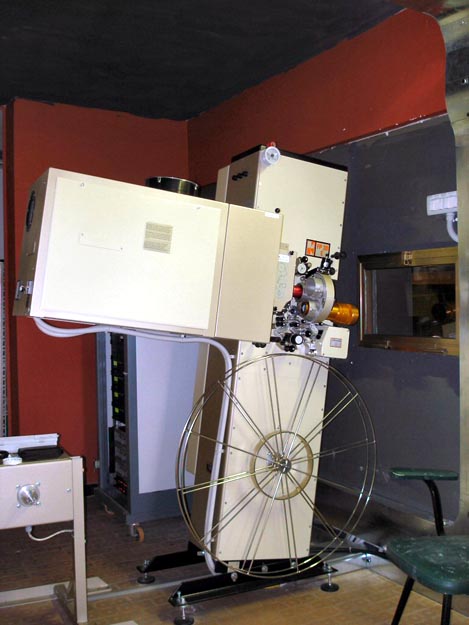 Kinoton FP 30 E
---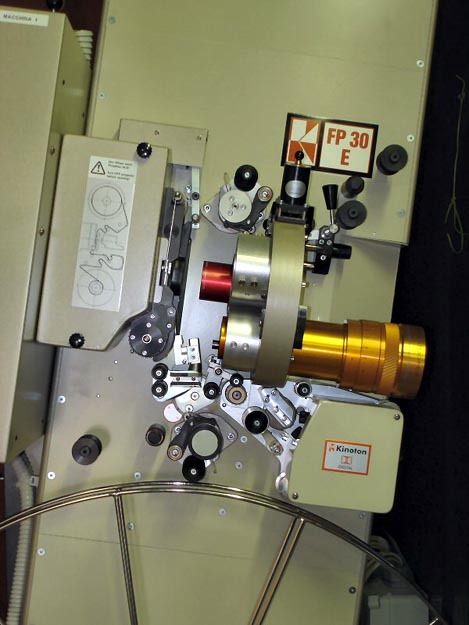 A shot of the beautiful head of the Kinoton projector.
---