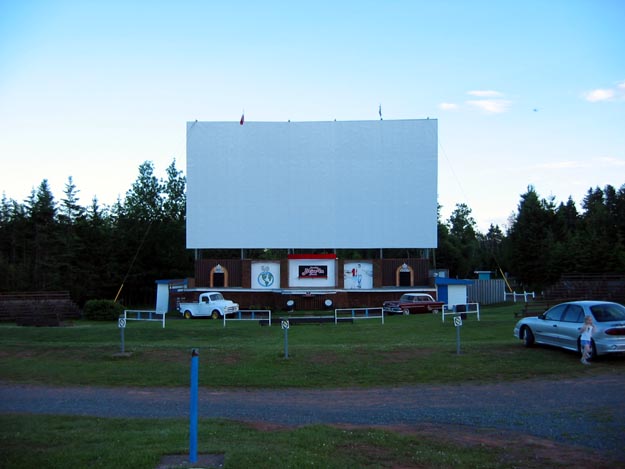 The new screen built in the summer of 2003. The old screen was taken down earlier that summer by a hurricane.
---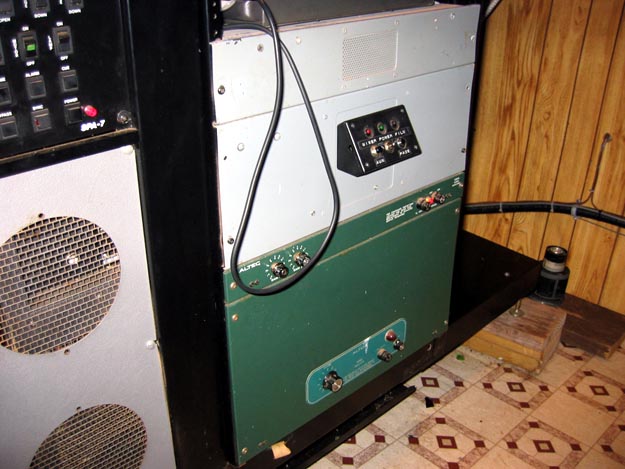 Stereo sound equipment and Altec Amplifier to drive the window speakers still functional in a few of the parking stalls.
---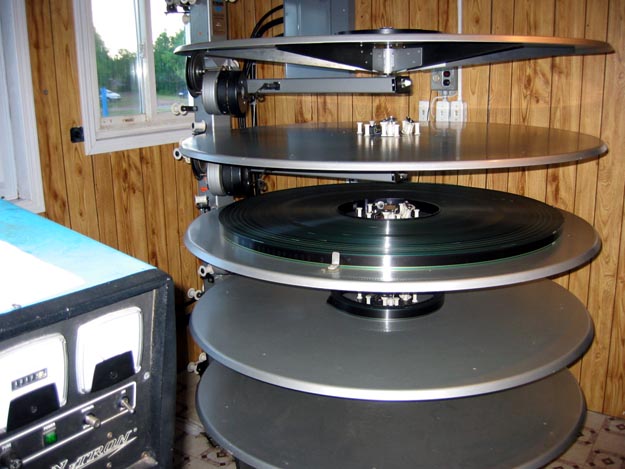 5 Deck Strong Platter.
---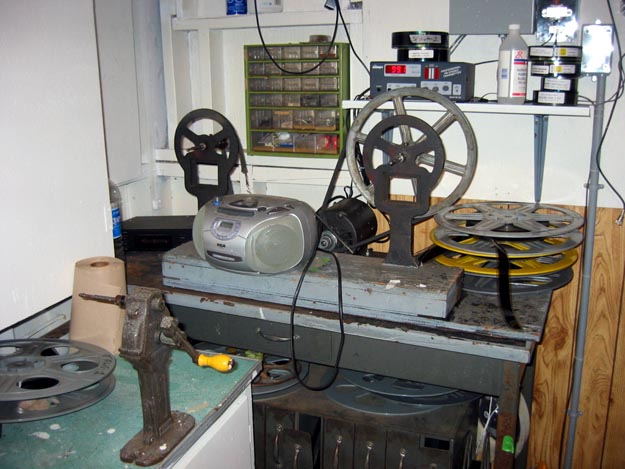 The far back corner of the booth with the electric rewind bench and radio to presumably monitor the sound quality during the performance.
---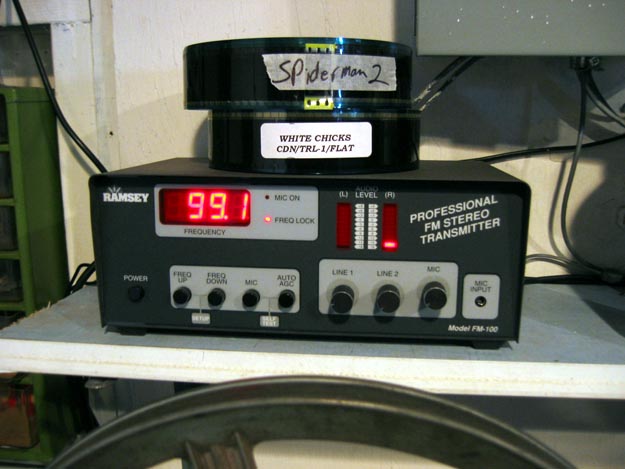 The FM transmitter unit broadcasting in stereo on 99.1MHz with coveted "White Chicks" trailer!!!
---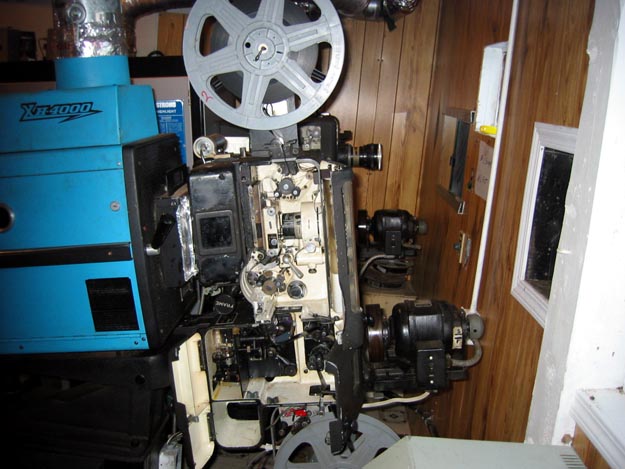 Projector #1, Simplex XL, used to run the reel to reel intermission program between double bills. Also serves as a spare machine in the event of catastrophic failure of Projector #2.
---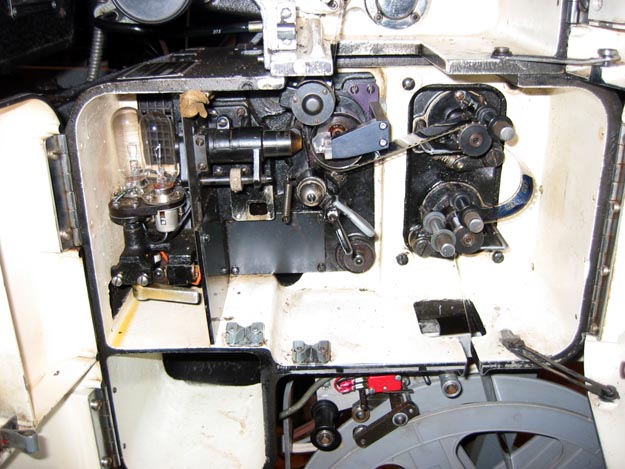 4 Star Simplex sound heads with white light exciters running on both machines.
---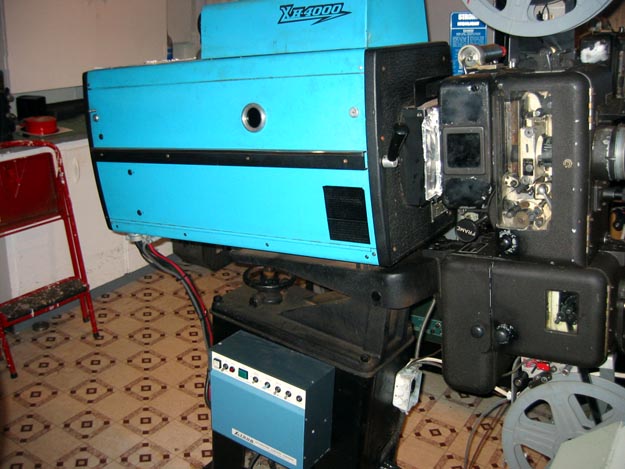 Xetron XH4000 Lamphouse for projector #1 housing a Perkin Elmer 4500W Xenon.
---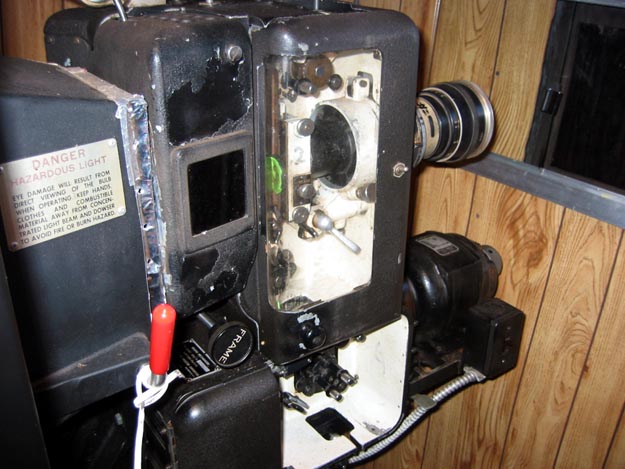 Projector #2, Simplex XL, used to run the main feature.
---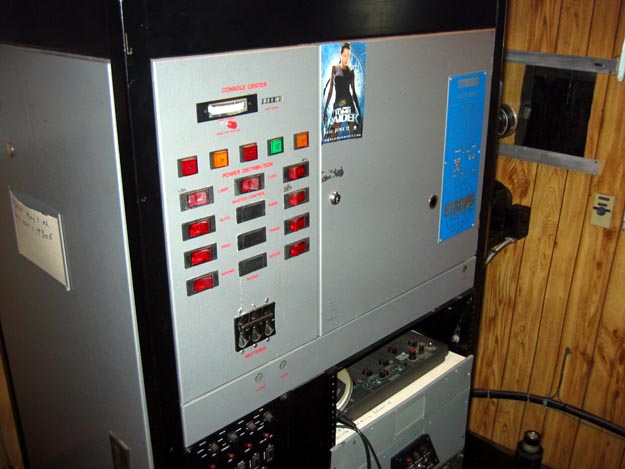 Strong Highlight Console for projector #2 also housing a 4500W Perkin Elmer Xenon.
---