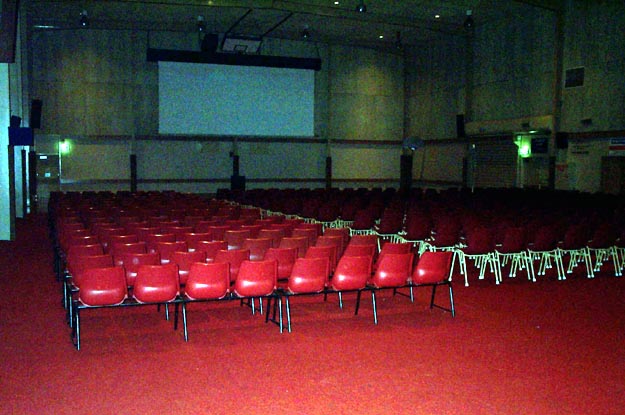 A view from the rear of the Hall with the skewed distribution speaker above the screen and the sub-woofer on the floor below the screen. Hall is used for basketball, hence the raised backboard above the screen.
---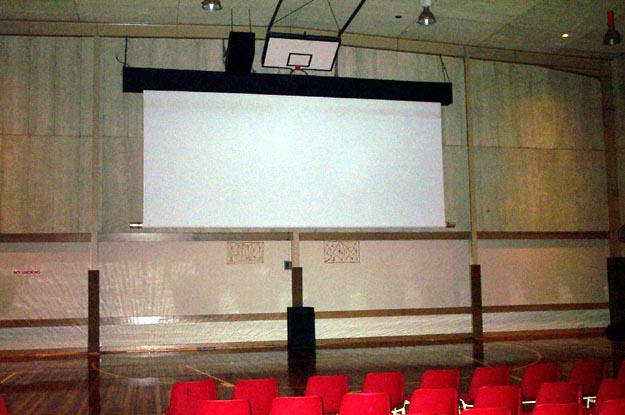 Screen raised to cinemascope position. Hoist ropes drop from the winch in the top box to the ends of the aluminium tube attached to the bottom of the screen, and rotate the tube to raise the screen.
---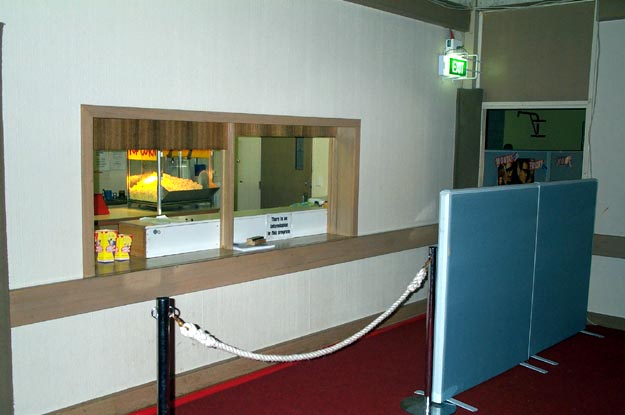 Ticket box and concession.
---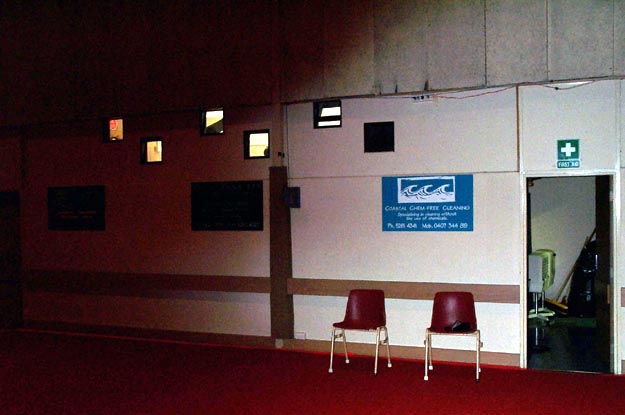 Shot towards the bio at the rear of the hall.
---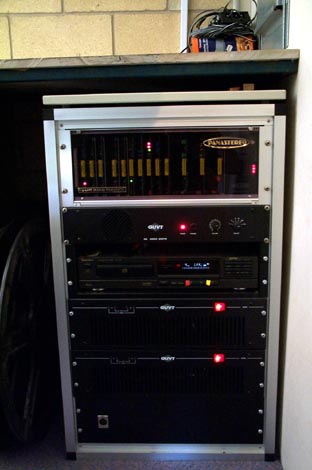 Panastereo processor, power amps, monitor and CD player in rack below rewind bench.
---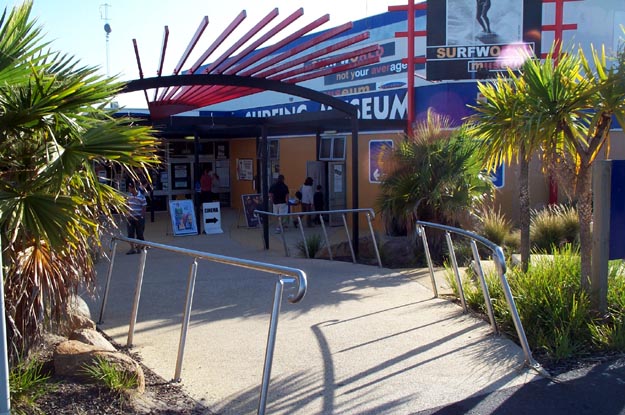 Main entry
---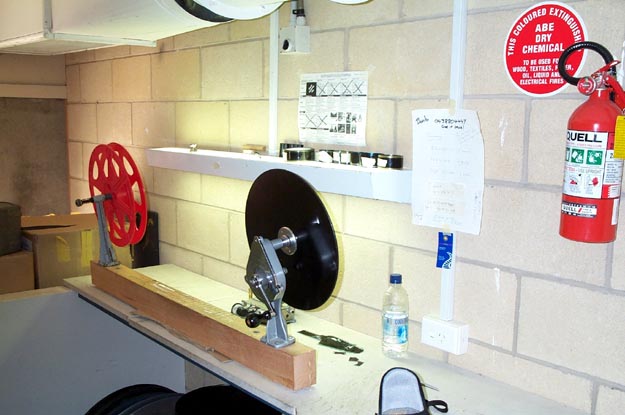 Film makeup area.
---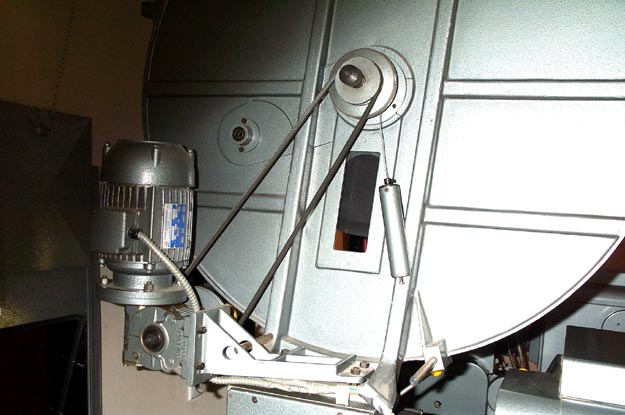 Motorized rewind fitted to rear of top 13000 ft. spool plate.
---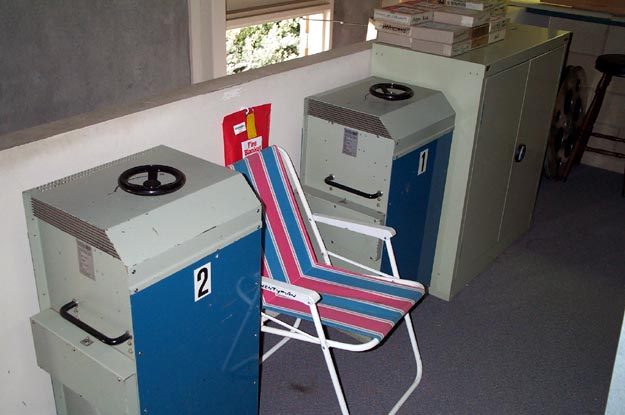 Irem rectifiers with my "time out" chair between them. (Great on a cold nights with both rectifiers running!!)
---