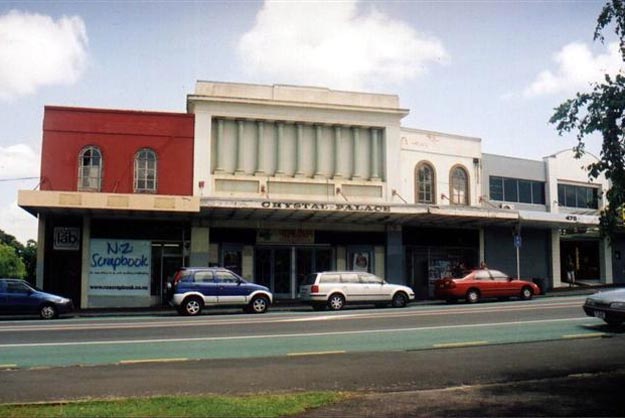 Theatre in it's current state 2005 ,the red paint is a sealer
---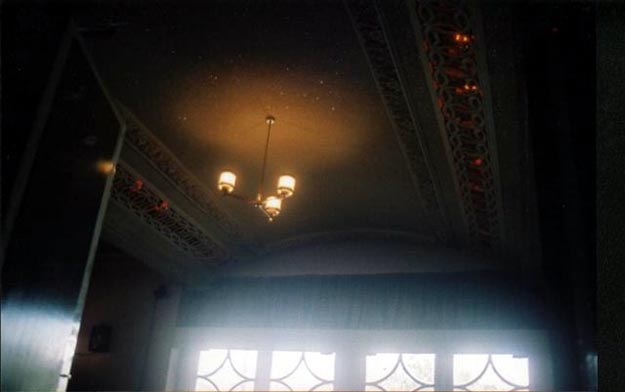 Foyer looking from the Auditurium Entrance to the Main Doors.
---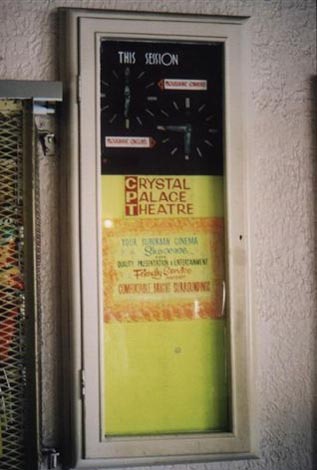 Session Start and finish Clock
---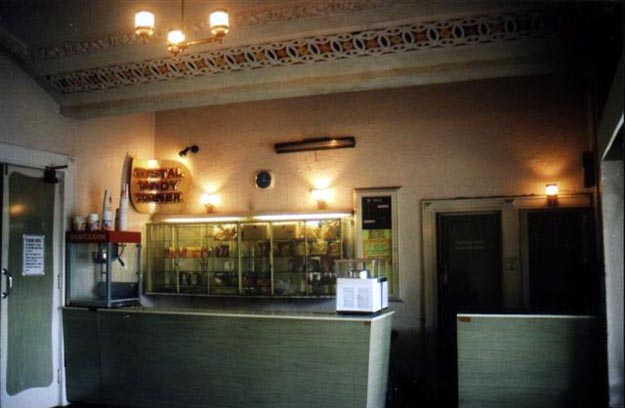 The small concession bar , the door to the right is the booth and Manager office access the door at the far right is to the emergency power and other shop access.
---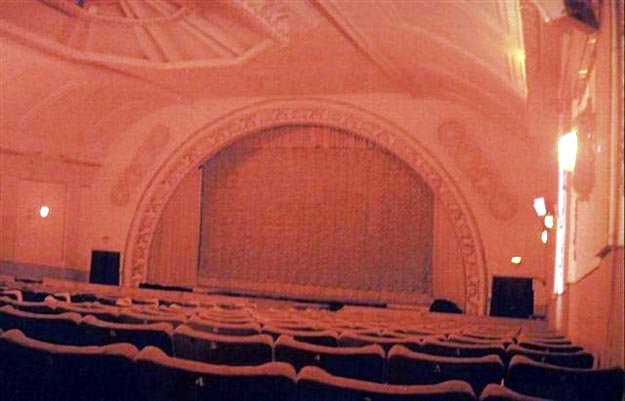 Shot of the Auditorium without a flash , showing the mainly red trough and wall lighting .
---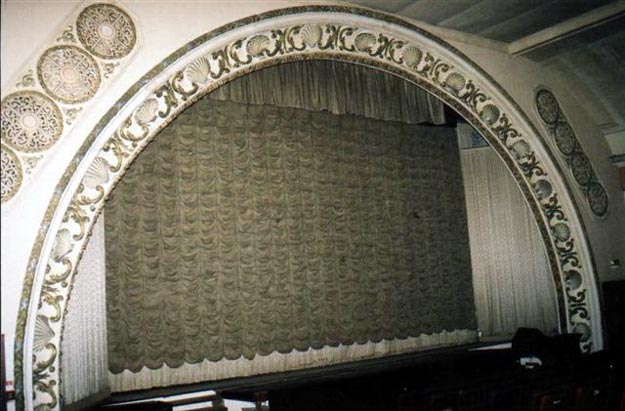 Shot with the flash showing the colour of the plaster and curtains .
---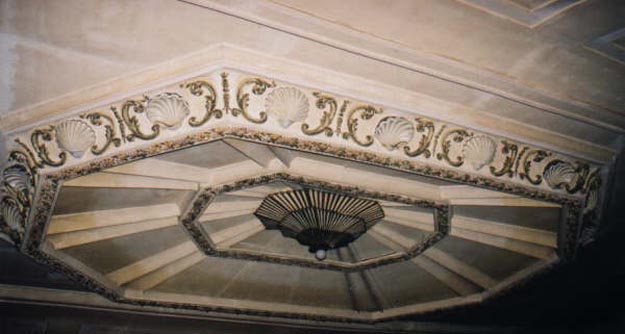 The ceiling Dome lighting , there are red yellow and blue lights for the dome .
---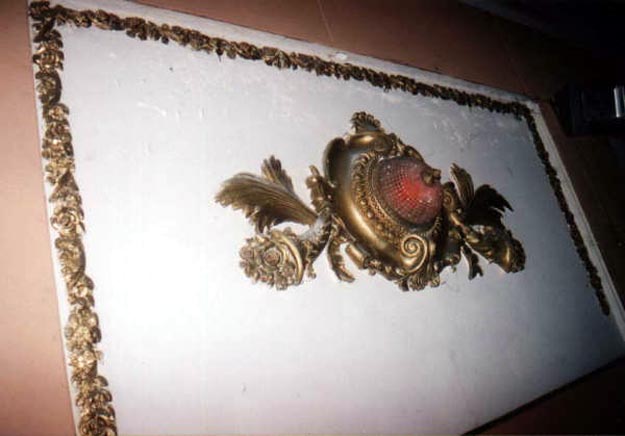 Wall lighting under flash shows the red and gold of the wall plaster work
---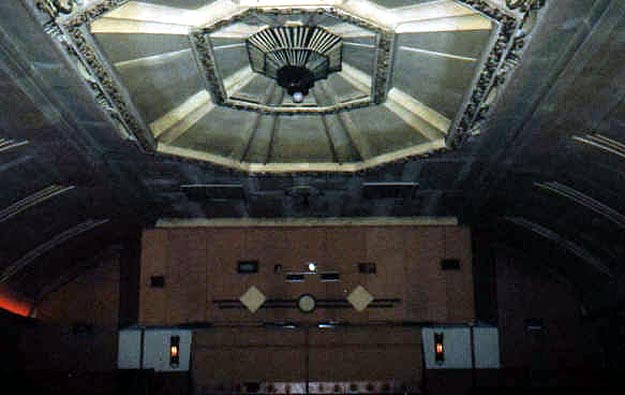 Another shot of the Roof Dome and the projection room , to the far left of the booth is the manager room , with it's own Port glass and to the far right is the Rectifier room and storage .
---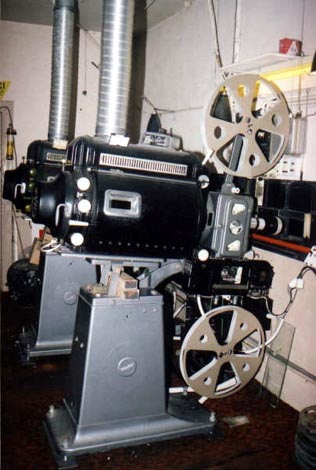 Weststar Heads with RCA sound and Peerless Magarc Lamphouses , 6000 ft reels .
---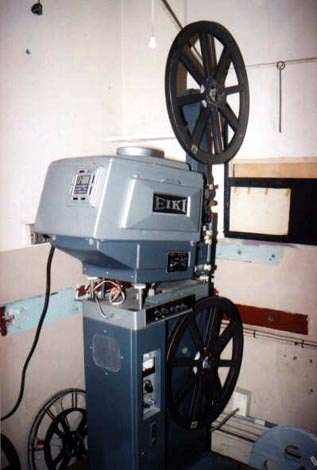 EIKI 16mm projector , famous for the many Surfing movies shown at this cinema .
---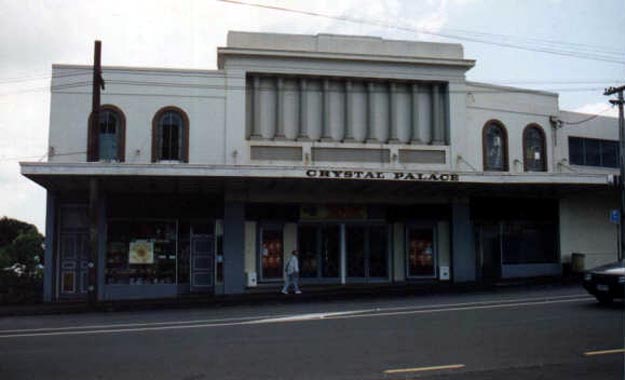 This shot at about 2000 , looking better that it's present state , there are 2 flats above the street and 2 shops either side of the entrance , with the old Ball Room below ground , this is now used as a Sound recording studio (the entrance is to the far left .
---