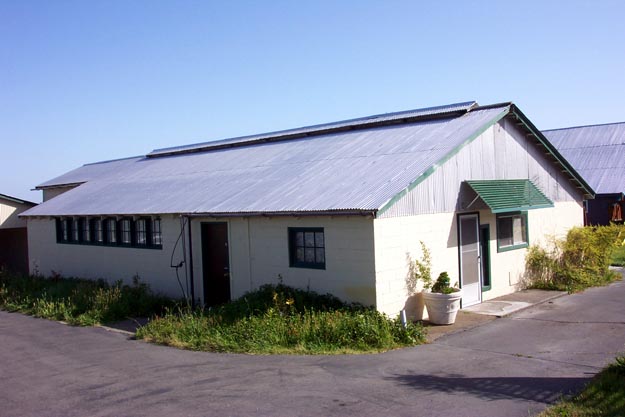 The Cinema West screening room. The door on the left is an emergency exit and the door on the right is to the projection booth.
---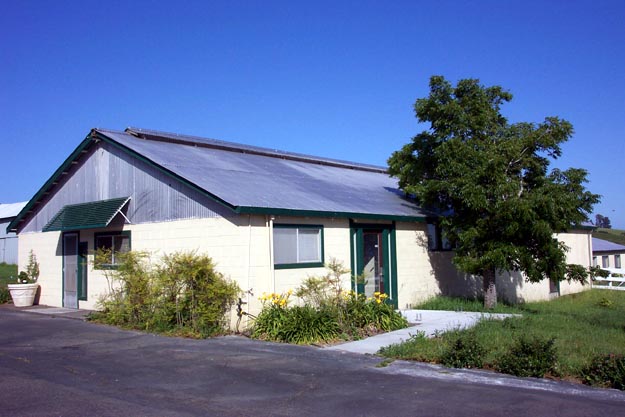 Different angle, the door on the left is to the projection room and the door on the right is the main entrance.
---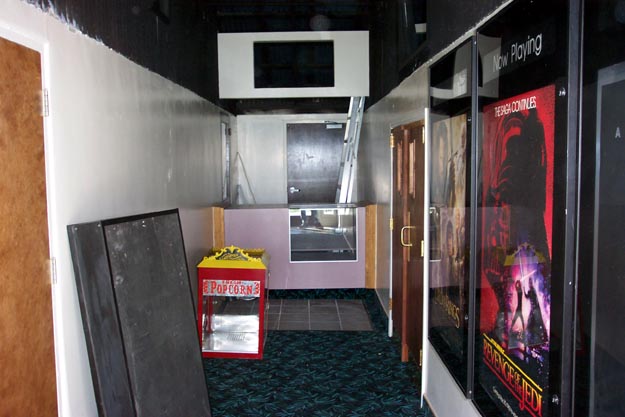 The lobby with as of yet unfinished concession stand.
---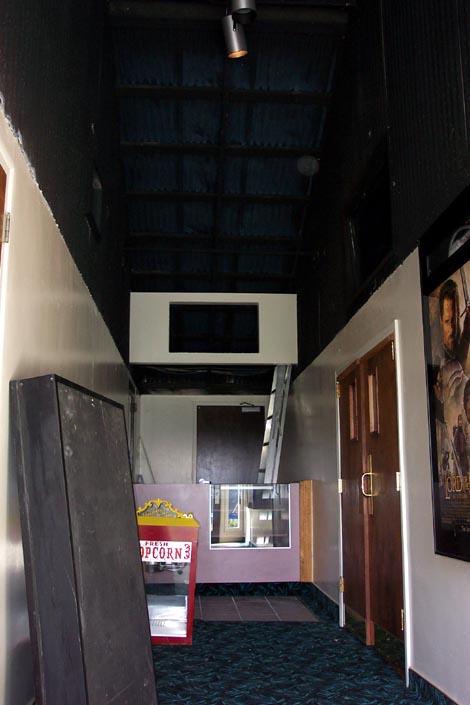 If you look up you will see a port window on the left and a much larger port window on the right. The image projects through there.
---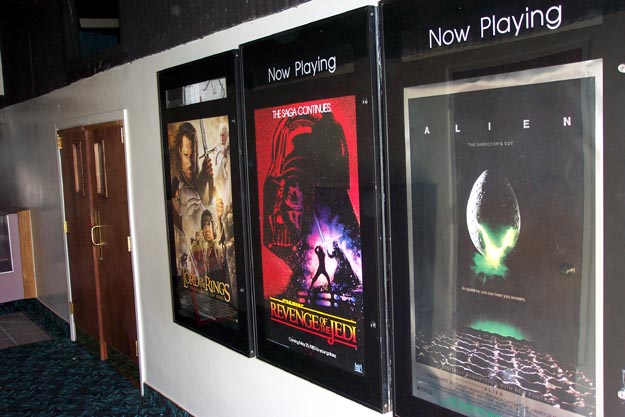 It appears that Revenge of the Jedi and Alien are doubling up here.
---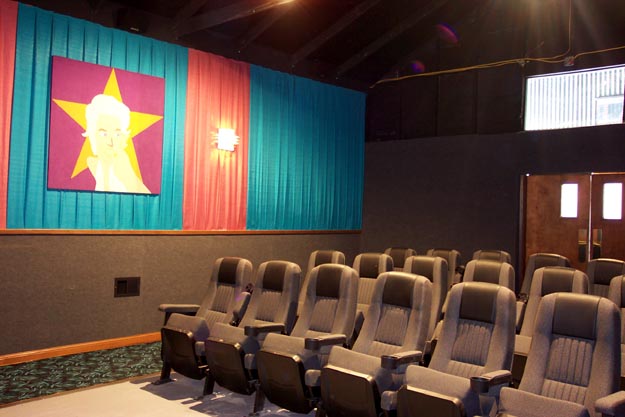 The screening room as viewed from the screen, along with various other angles.
---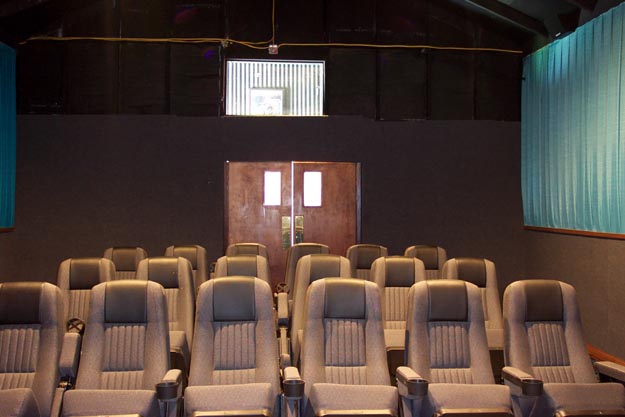 ---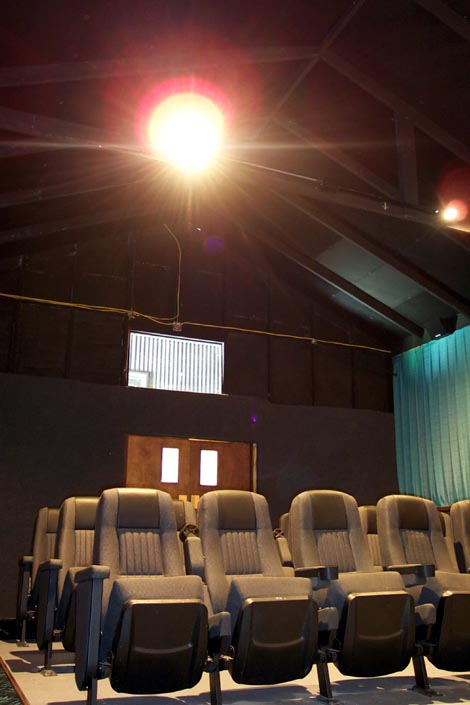 ---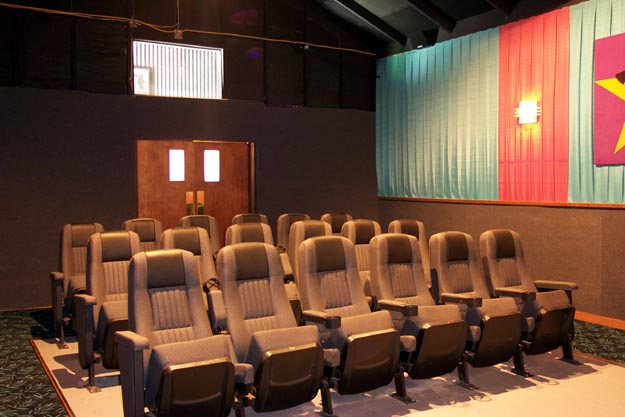 ---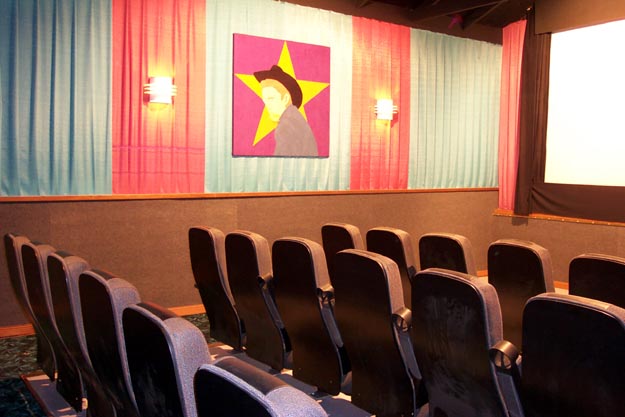 ---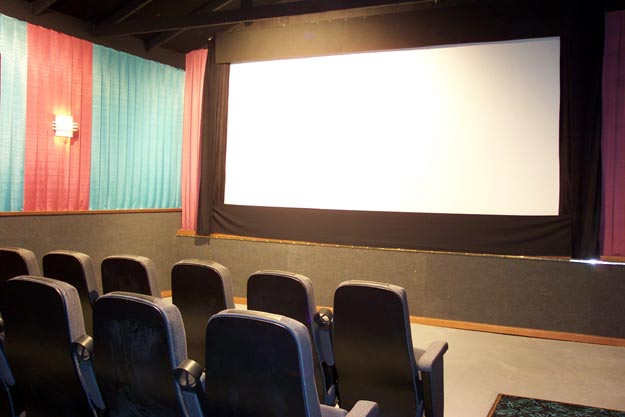 ---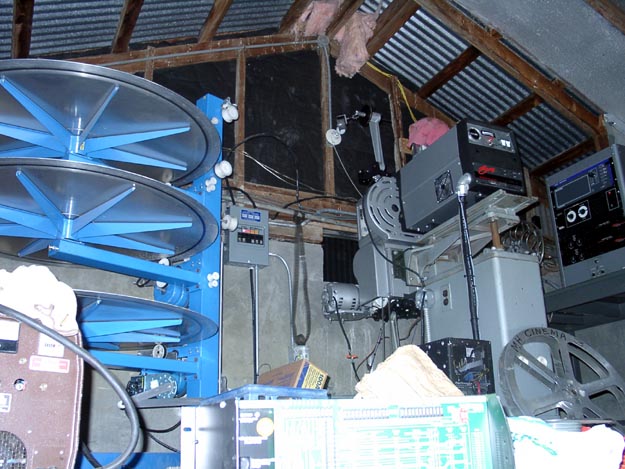 The projection room.
---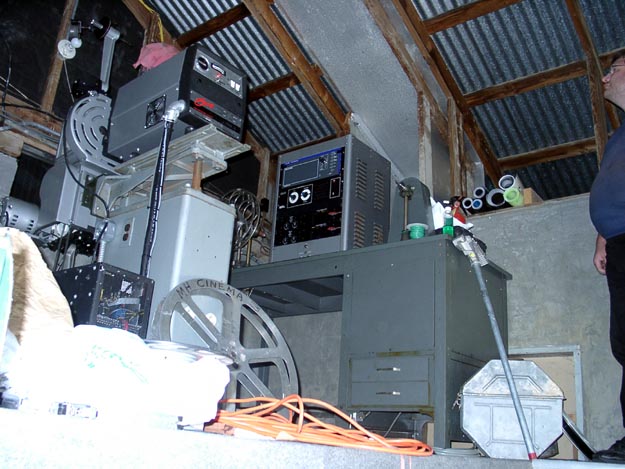 The room is very small. Aaron is standing at the top of the stairway and that orange AC extension cable is resting on the edge.
---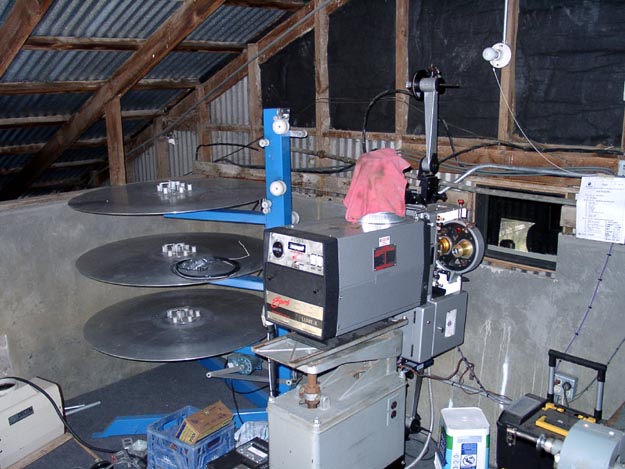 Here we have a CFS Super platter, Monee projector and Strong Super Lume X lamphouse.
---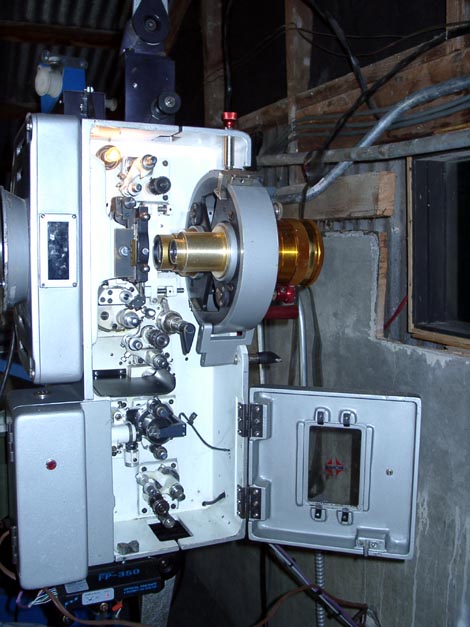 Monee projector and soundhead.
---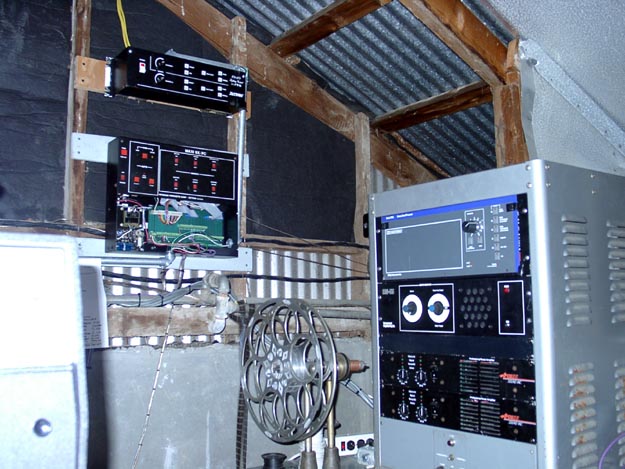 The sound system is built around a Dolby CP55.
---