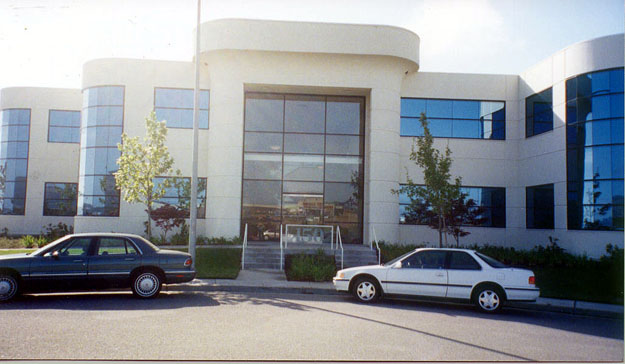 Here it is, the home office of Century Theatres.
---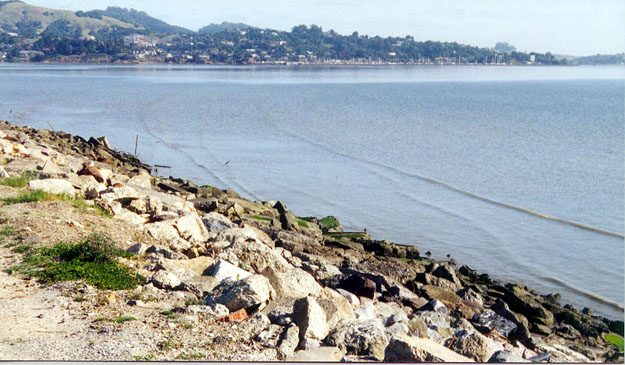 This is where the Century executives can have lunch. The bay is only 100 feet away from the office.
---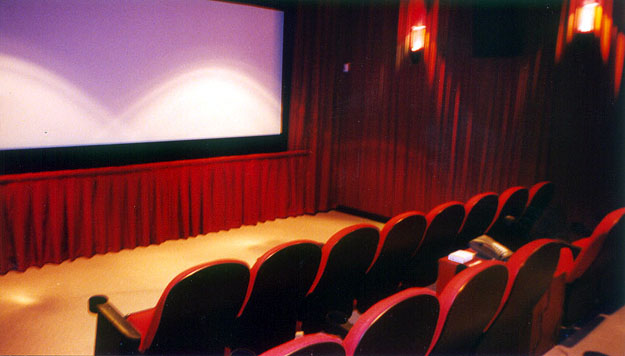 The screening room. The screen is 12 feet by 5 feet.
---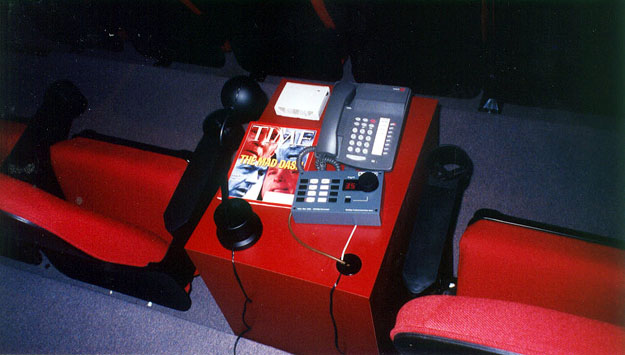 The center seats allows for sound control and chatting on the phone during the movie.
---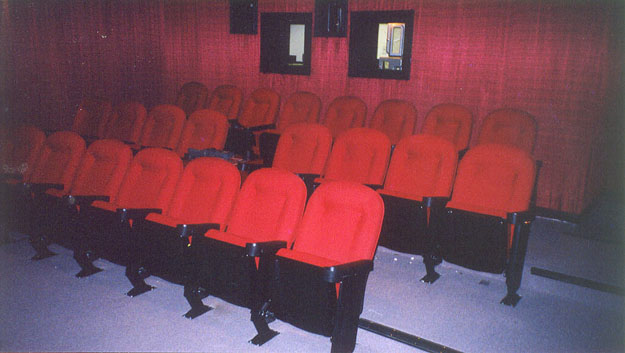 24 seats stadium style with 4 inch risers.
---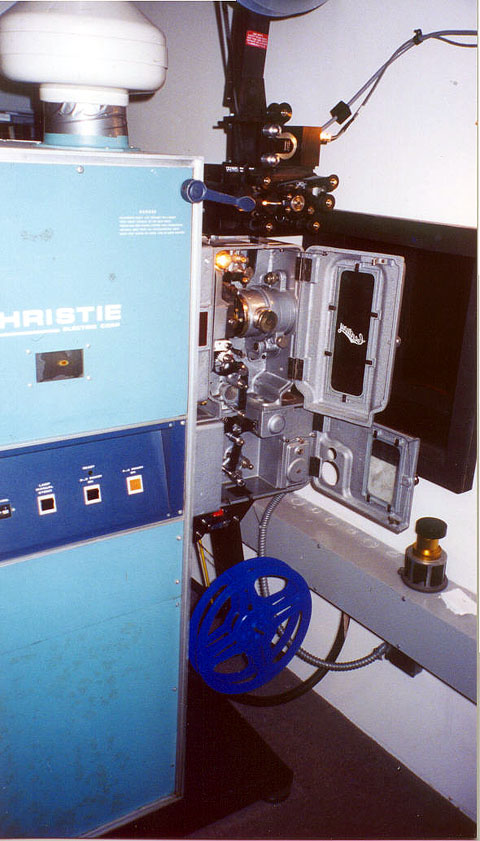 And of course, what Century screening room would be complete without a Century projector? This is a changeover booth with SRD, DTS and QSC USA900 amplifiers.
---