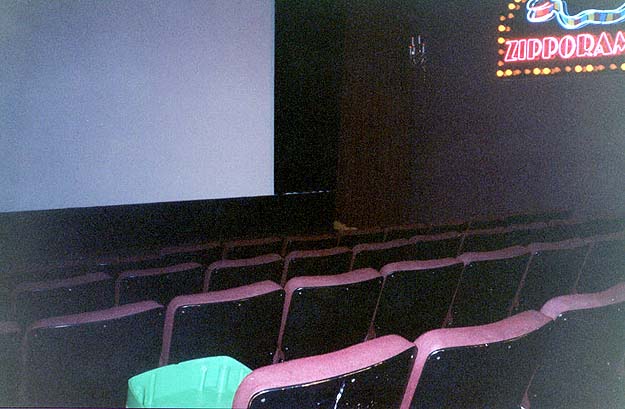 The Zipporama screening room. Rocking chair seating for over 60 with balcony soon to come! (My apologies for the poor pictures. I was using a snapshot camera and couldn't fit the entire room in.)
---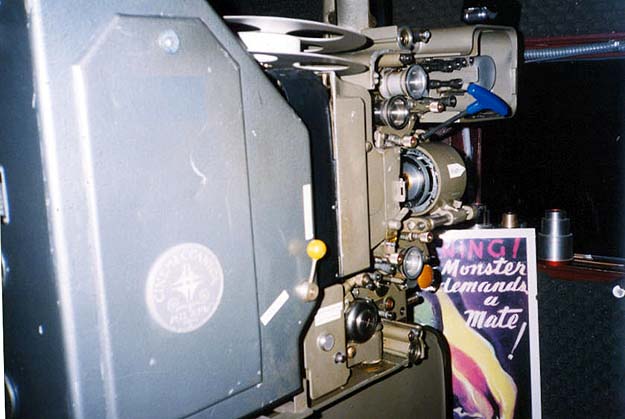 One of two Cinemeccanica V-10 35/70mm projectors. Lamphouses are Cinemeccanica 1600 watt. These projectors can handle any 35mm or 70mm format, past and present.
---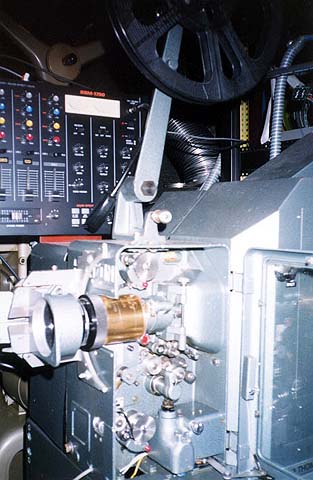 The Hortsen 16mm projector capable of 6000' reels.
---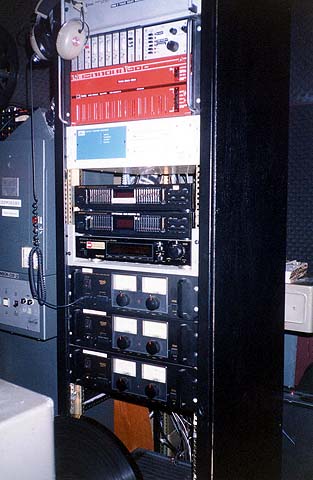 Sound rack capable of 35mm Dolby A, SR, DTS digital and magnetic sound as well as 70mm 6-track magnetic sound.
---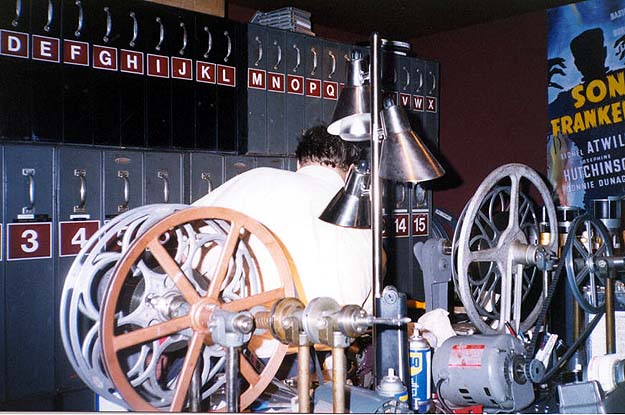 The film inspection center and partial film storage room. This may very well be the only place in the world with THREE rewinders on one table!
---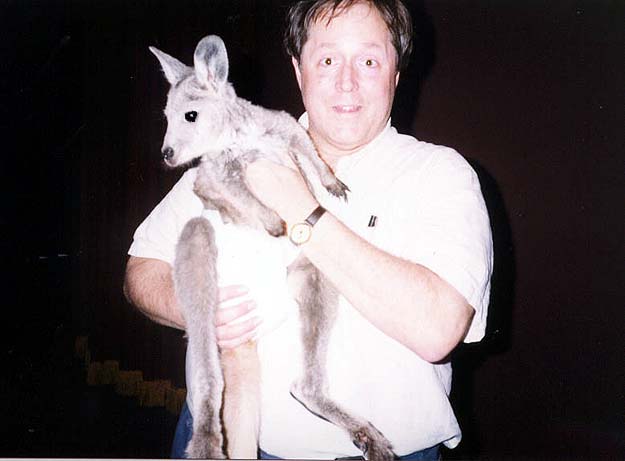 Jim Zippo with mascot Matilda the kangaroo.
---