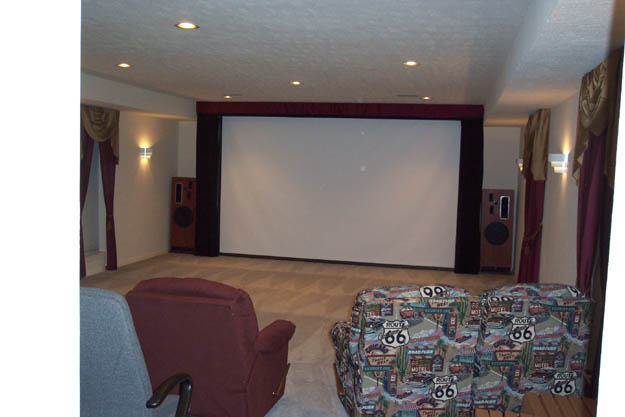 Wide shot of screening room - 33 foot throw, 14 foot screen, North American Sound Studio Monitor front speakers.
---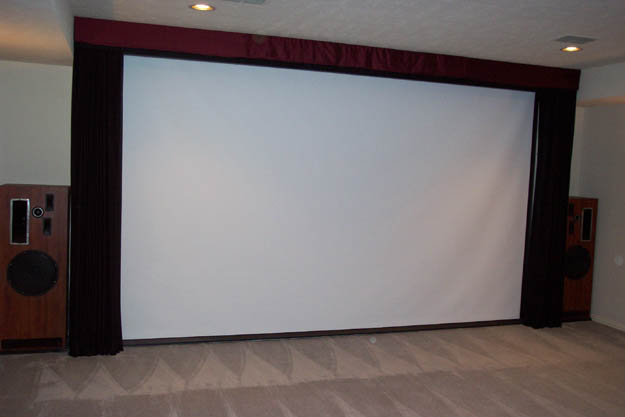 Close-up of screen: 14 foot electric Draper matte white with movable masking curtains. Feature film storage is behind screen.
---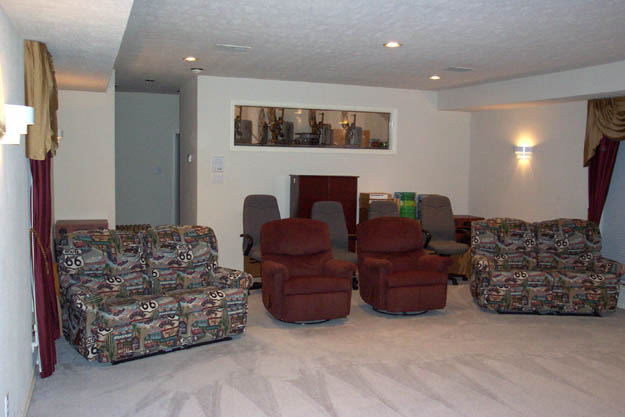 Seating for six, plus four temporary seats. Barely visible are North American Sound Squire and JBL rear speakers.
---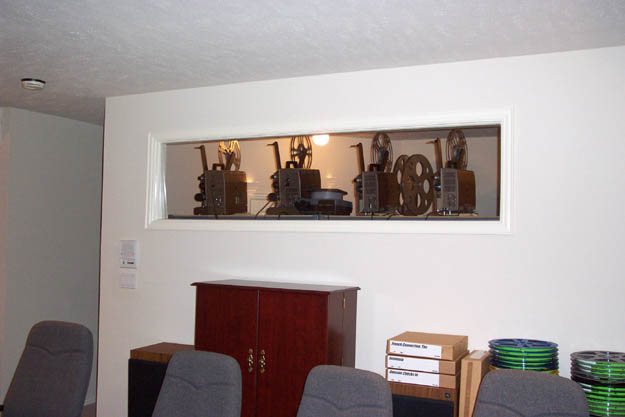 Reverse-angle close-up of booth port showing two Eiki 5500-S projectors and two Eiki SSL-0 projectors. Note Eiki Long-Play Unit in background.
---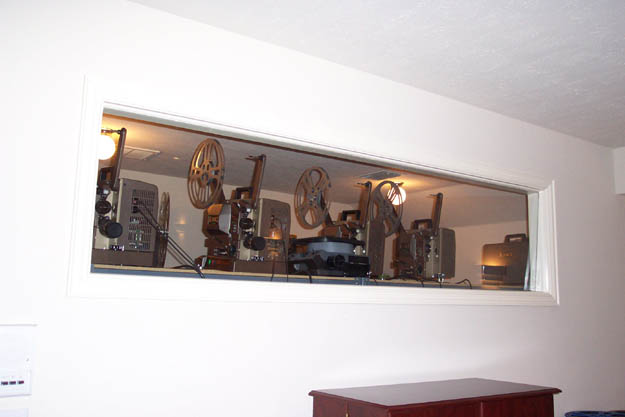 Close-up of booth port.
---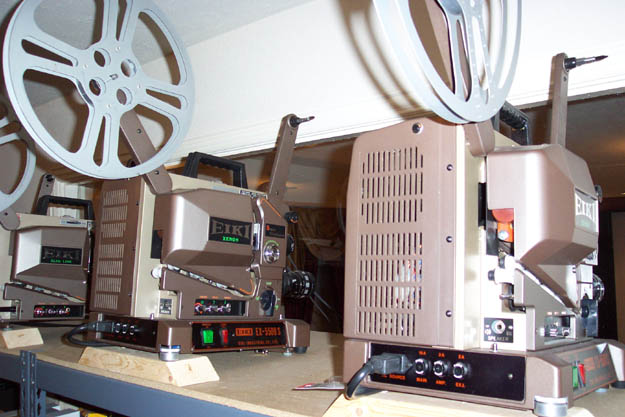 Eiki EX-5500-S projectors (550 watt Xenon) with changeovers and scope attachments.
---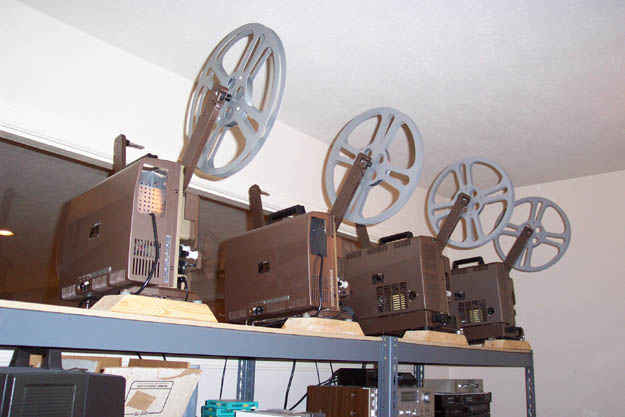 Reverse-angle of four Eiki projectors. Rewind bench and other film storage (not shown) are also in booth.
---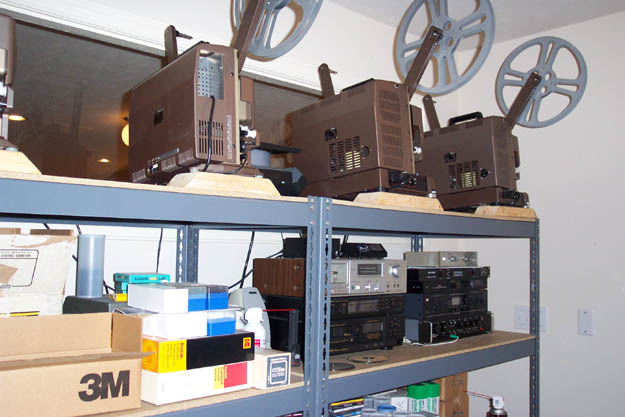 Sound equipment including Smart SG1130BX stereo synthesizer and Holman APT preamp.
---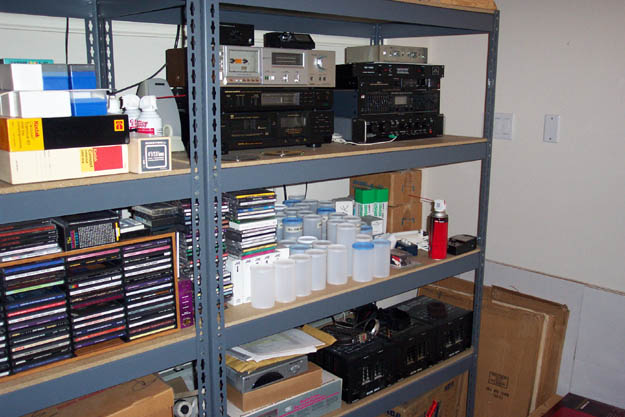 Adcom GFA-1A amplifiers and various lenses stored in recycled Crystal Lite containers.
---