---

Sunset Screening Rooms
Burbank, Ca

---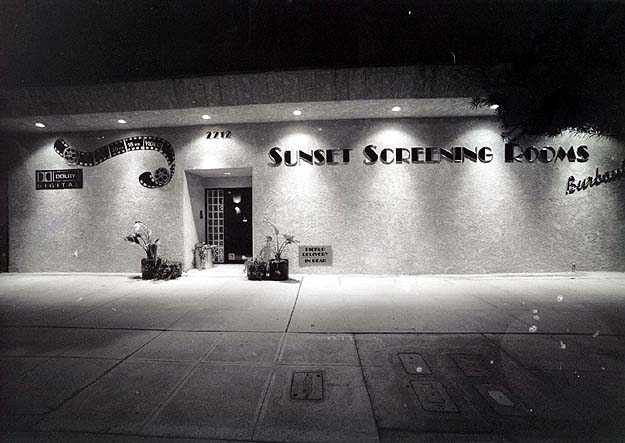 Exterior of the Sunset Screening Rooms

---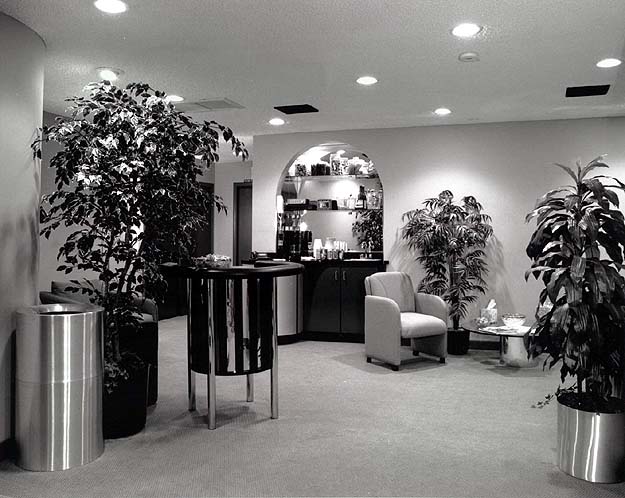 Reception area with complimentary wet bar.

---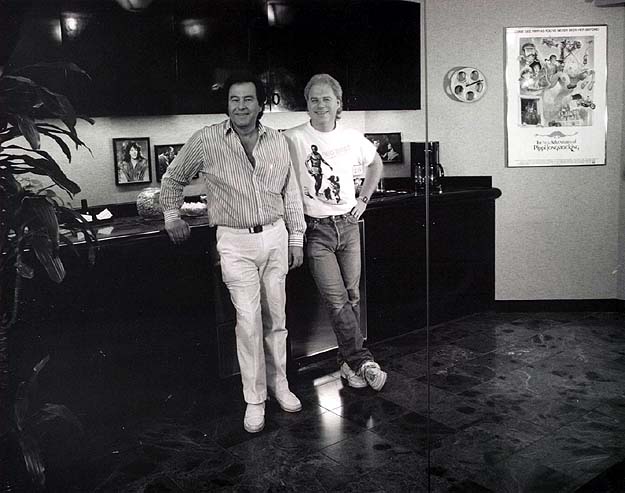 "Picture the best" say Sunset Screening Room owners Walter Moshay (left) and Vic Moyneur (right) shown here in the gleaming foyer.
Finished in Italian verdi marble with floor to ceiling mirrored walls, this reception area boasts a full wet bar and provides the setting for complimentary refreshments offered by afable host Walter.
Vic, a meticulous projectionist with many years of professional experience to his credit, takes pride in meeting the most demanding industry standards of excellence and in providing the finest state-of-the-art techno-systems.

---

Click below for pictures specific to the different rooms.
West Hollywood Room
Pandro S. Berman Room
Vinny's Room

---
Sunset Screening Rooms Price Sheet
---