---

Sunset Screening Rooms
West Hollywood
Burbank, Ca

---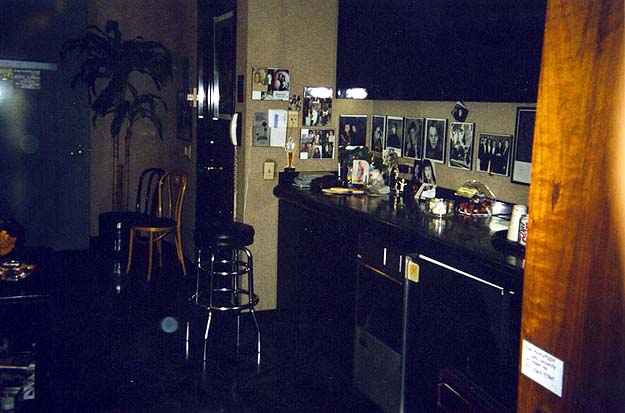 West Hollywood Room lobby.
Many celebrities have left their mark with autographed pics.

---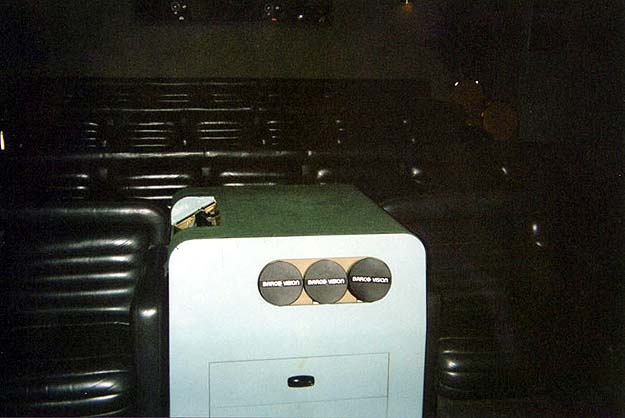 Italian leather seating for 24-36.
A Barco video projector sits in front.

---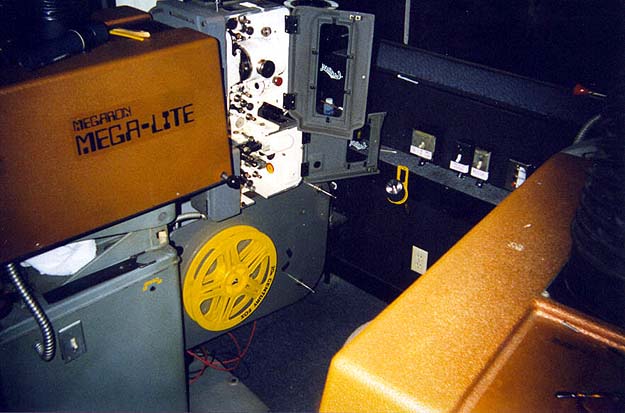 Century SA projectors and Megaron 1000 watt lamphouses.

---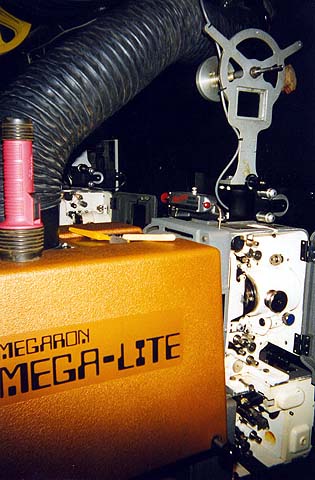 DTS digital and magnetic sound acompany standard optical tracks.
The magnetic reader is mounted in the sound head.

---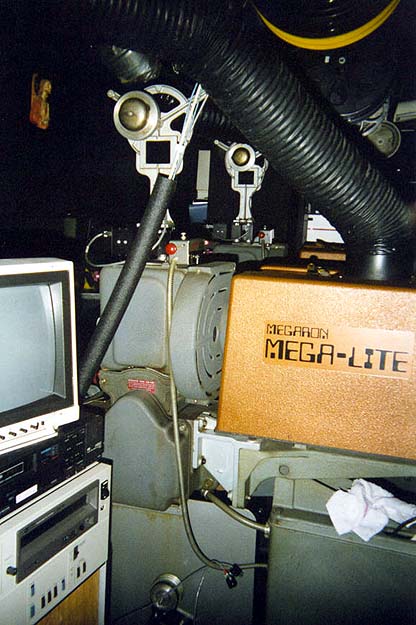 1/2 and 3/4 inch Beta SP video projection is available.
Warning bells mounted on each upper reel arm.

---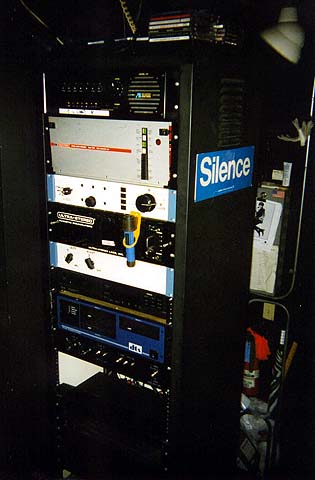 Advanced Technology monitor.
Dolby CP-50 upgraded with cat 150E and SR.
Ultra Stereo magnetic preamp.
DTS Digital sound.
QSC power amplifiers.

---