---

Cinemark Tinseltown Plano 20
Plano, TX, USA

---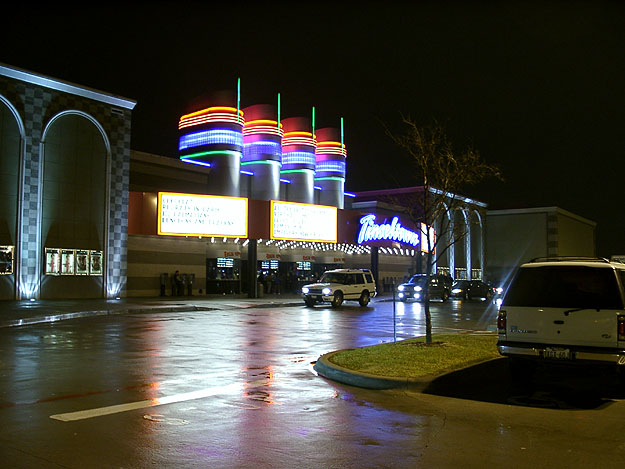 Here it is...Cinemark's flagship of their "Tinseltown" line of theatres, conveniently located right across the street from the worldwide headquarters.

---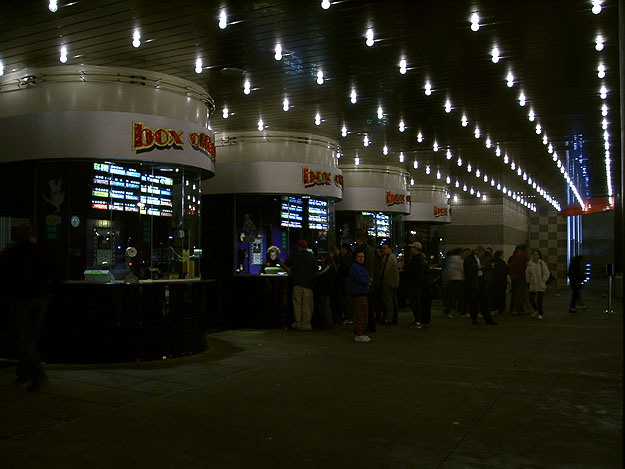 The box office area hasn't changed much from Cinemark's "Hollywood" line of theatres.

---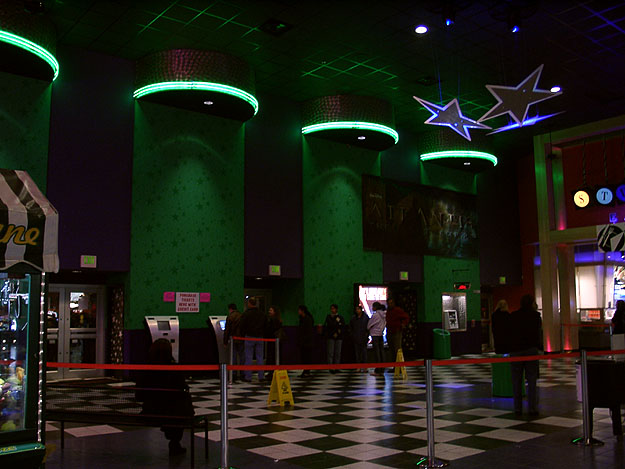 The lobby is very spacious, although with the amount of business that this theater does, it STILL isn't big enough!

---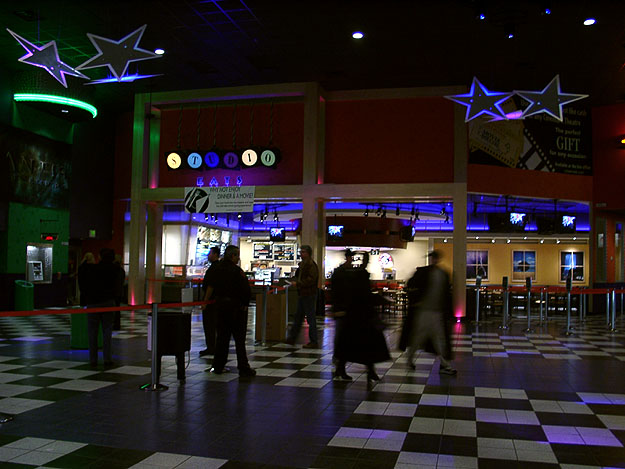 The lobby features a "studio eats", where moviegoers can grab alternate food items instead of popcorn and candy.

---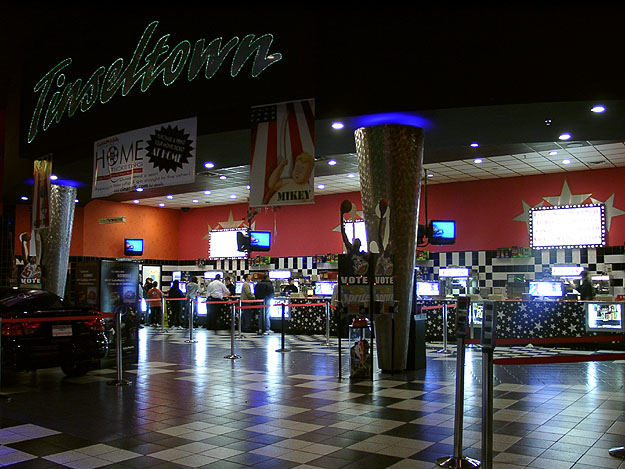 Here is the main concession stand, well equipped with TONS of stations.

---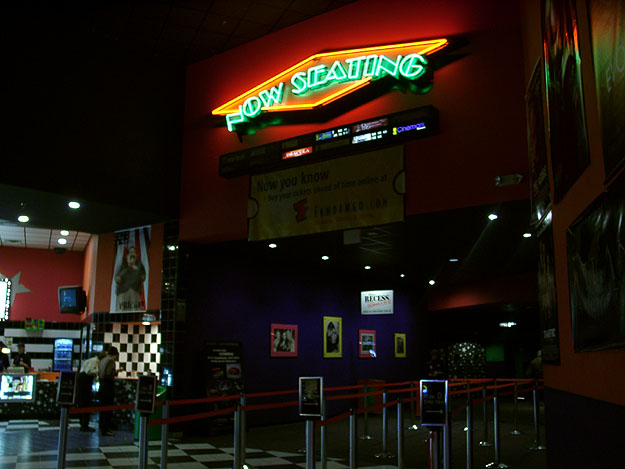 One of the two main entry hallways.

---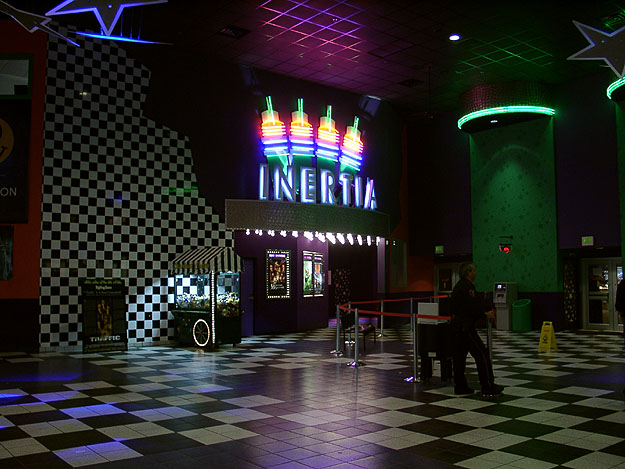 Cinemark has installed a few Iwerks "Inertia movie rides" in selected high traffic theaters. This theater is no exception, although the system has not functioned in some time. Let's take a peek inside...

---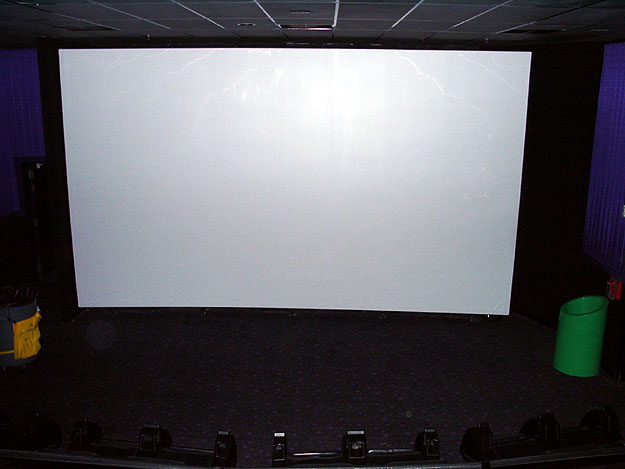 The Inertia auditorium.

---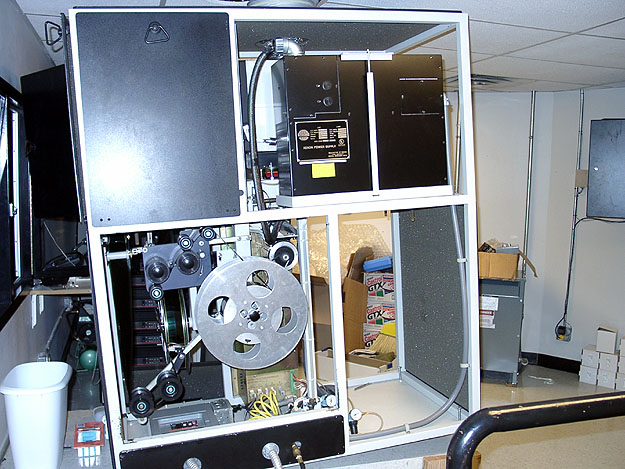 Inside the Inertia booth, the projector console as viewed from the back side.

---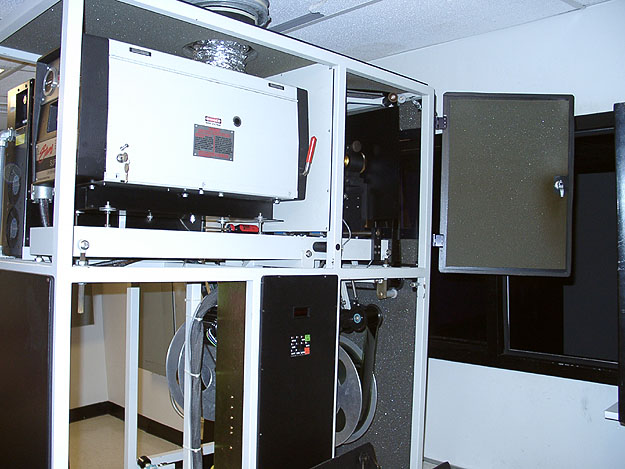 This ride only lasts for a few minutes and is on 70mm film, but it is actually a 35mm presentation.

---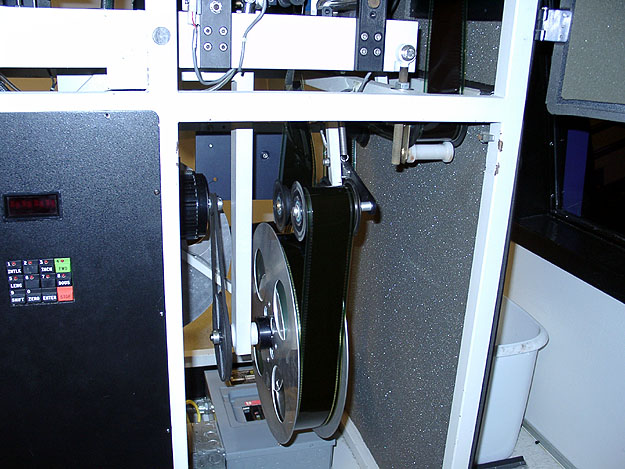 What Iwerks has done is print two 35mm images on one 70mm film, side by side. When the show is over, the system is immediately ready to run another time, by projecting the "other" side of the film.

---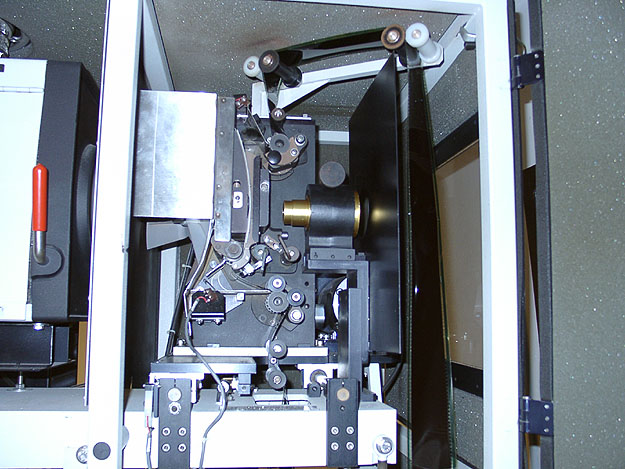 Inside the guts of the projector.

---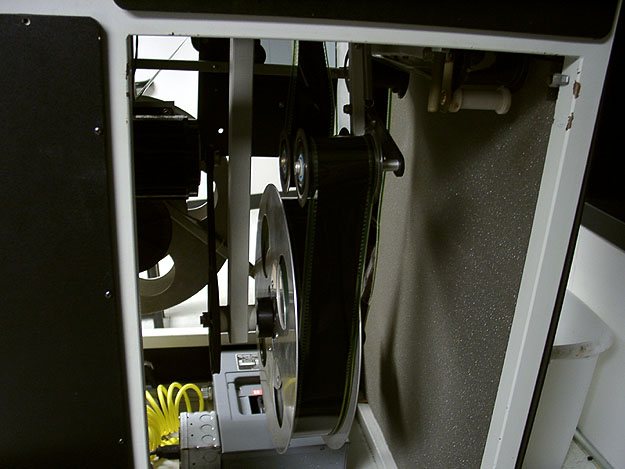 The film is fed from reels underneath the projector.

---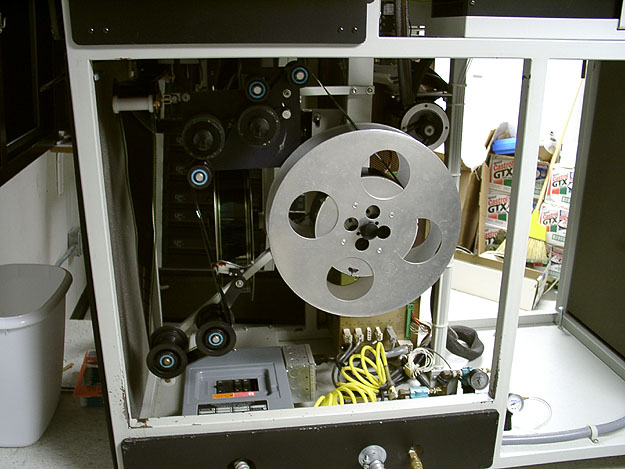 PTR rollers are responsible for cleaning the film.

---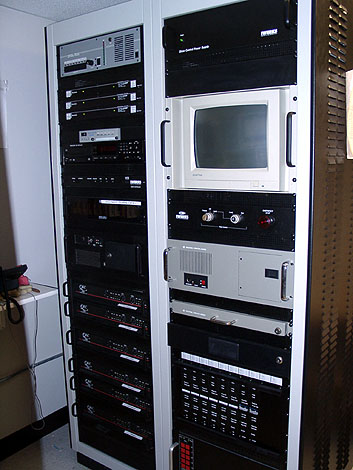 The master sound rack and control station.

---

CLICK HERE to go to the projection room of the Cinemark Tinseltown 20.