---

Strong International
Omaha, Nebraska, USA

---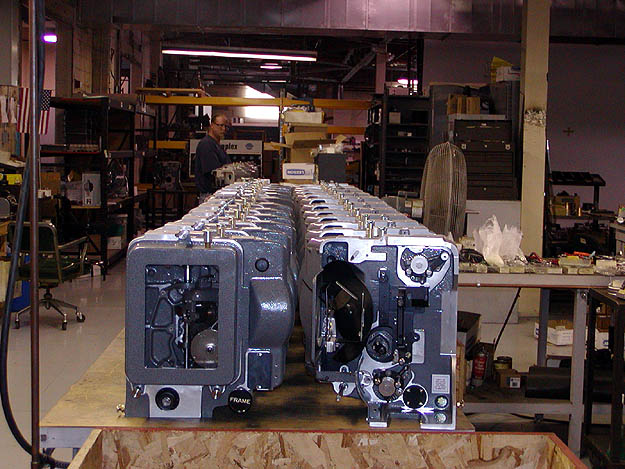 Omaha of Nebraska manufactures a wide variety of projection equipment for theater equipment dealers both in the U.S. and abroad. In the Omaha plant, Simplex, Century, and Ballantyne projection equipment is manufactured.

---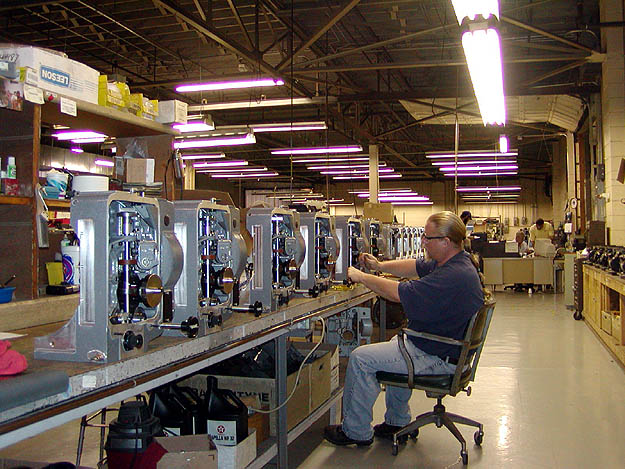 The projector plant is split into two halves; the Simplex plant

---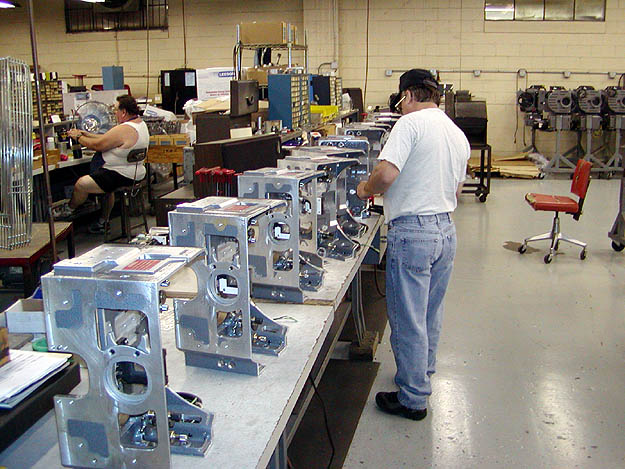 And the Century plant

---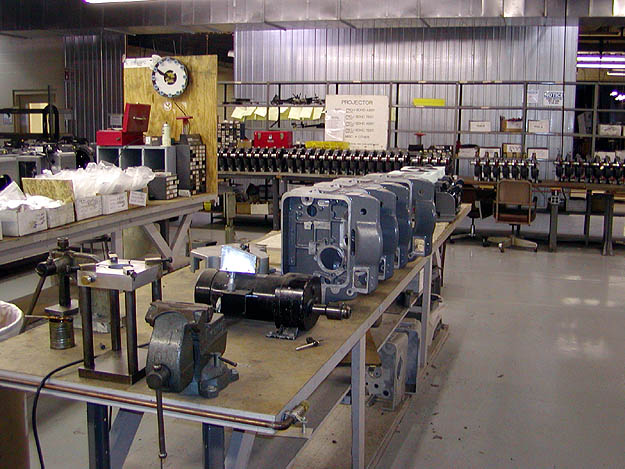 All the machines that come out of the factory all start with an aluminum casting.
The castings are all made locally for Strong.

---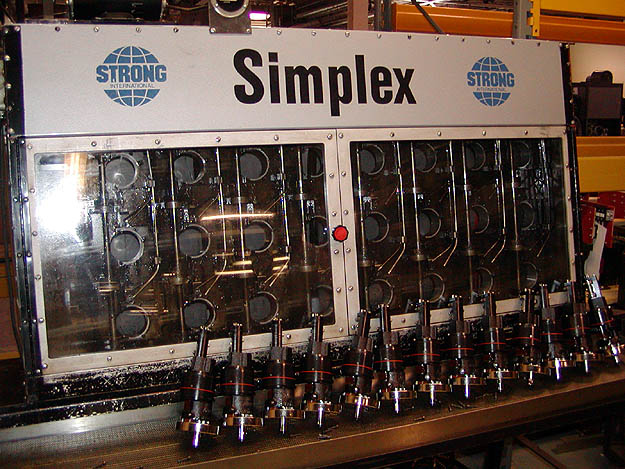 Aside from the castings, all the machines also start out with a movement. The movement parts are made by Lavezzi and assembled on site. After the movements have been assembled, they are run-in for a period of 24 hours.

---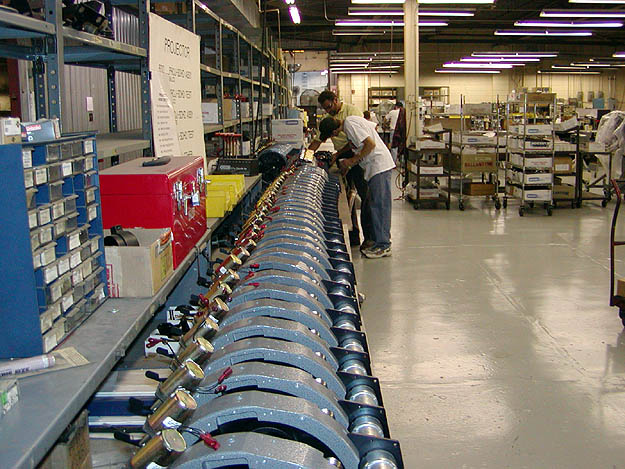 Various parts of the machines are put together as assemblies, and will finally be mated to the casting.

---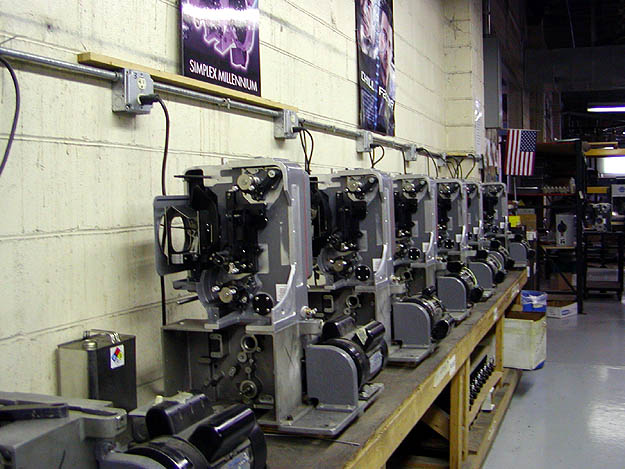 After the major mechanical components have been installed, the machines are placed on soundheads and run in overnight.

---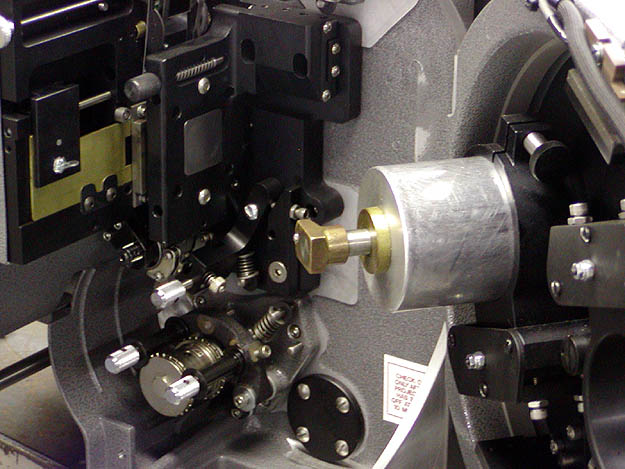 The next morning, after the rest of the parts are installed, the gate and lens turret relationship is fine tuned with a special device to ensure focus uniformity.

---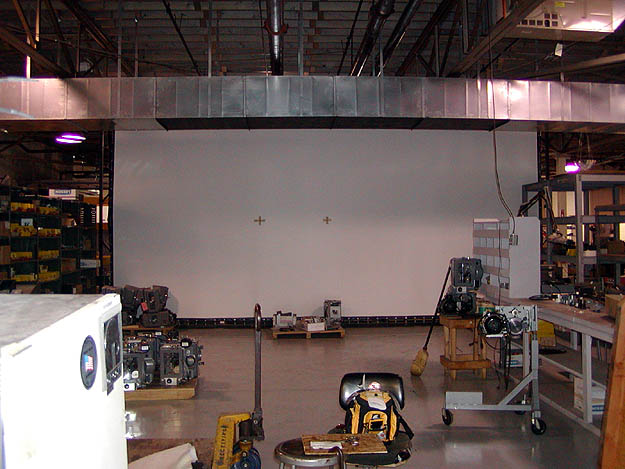 On this screen, the turrets are aligned to make sure both lenses point the same direction. Picture stability and travel ghosting is also adjusted and optimized.

---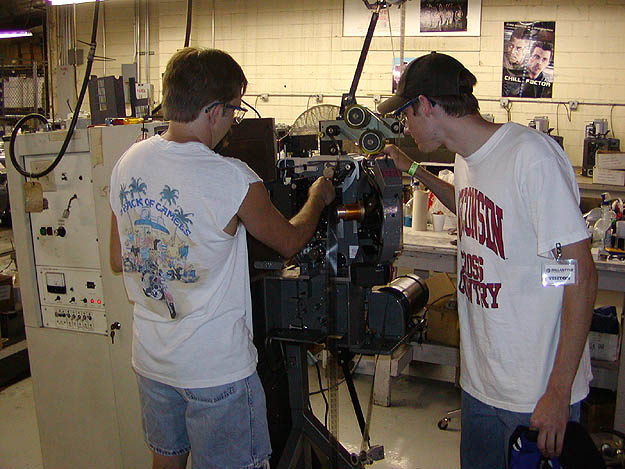 Here, Jerry Bigalo aligns the gate rollers, while some dweeb watches closely.;)

---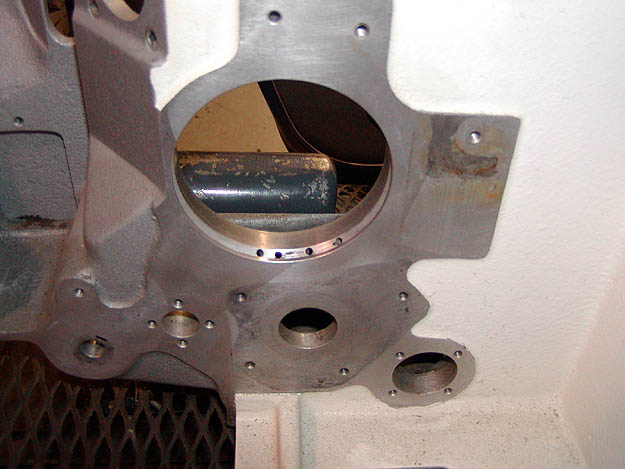 One of the few thing that have been changed to the Simplex projector over the years are the castings. Here is the old style casting with drainback holes.

---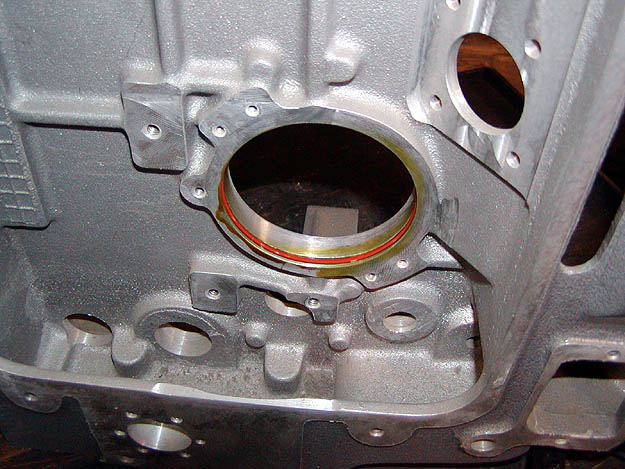 And here is the current casting, without the holes, much to the dismay of some.

---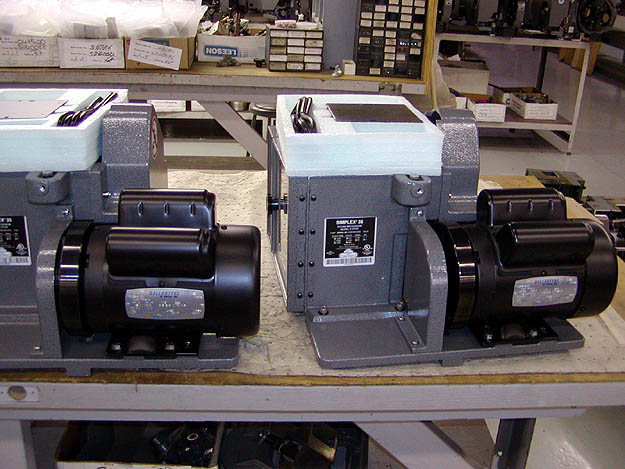 The Simplex line is also responsible for the manufacture of the 5star soundheads.

---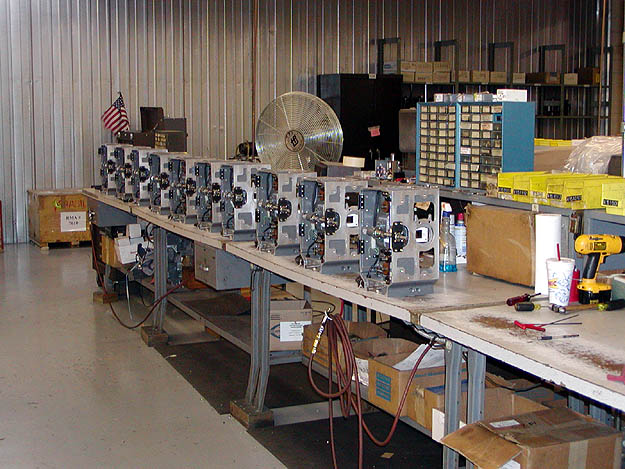 Now on to the Century line….

---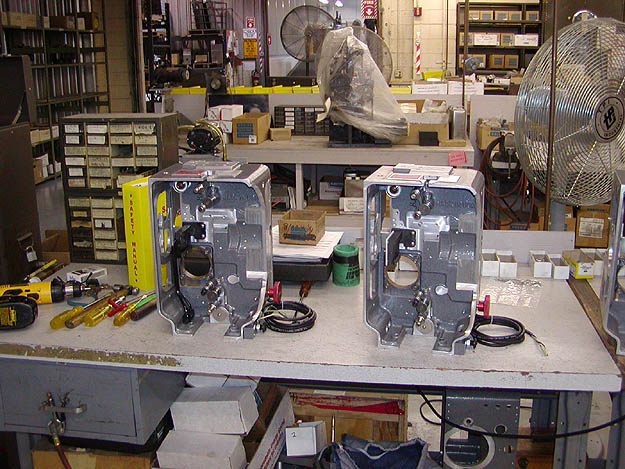 As all machines, the Century projector starts off as an aluminum casting.

---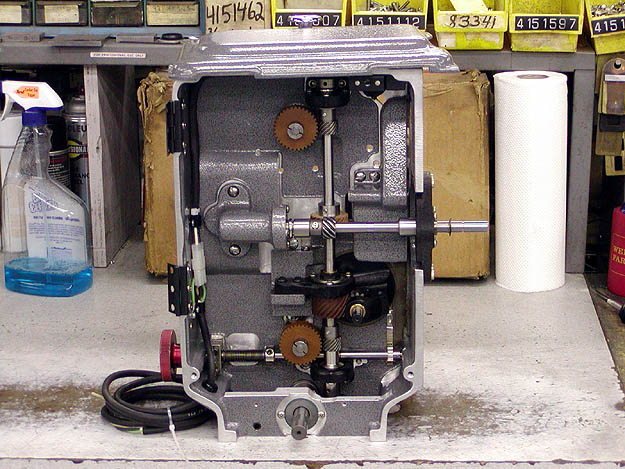 ---
Click here for page 2