---

Strong International
Omaha, Nebraska, USA

---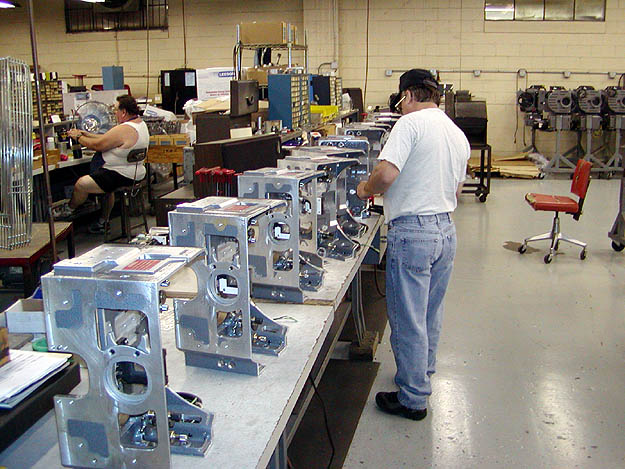 Progressively, parts are added to the naked casting.

---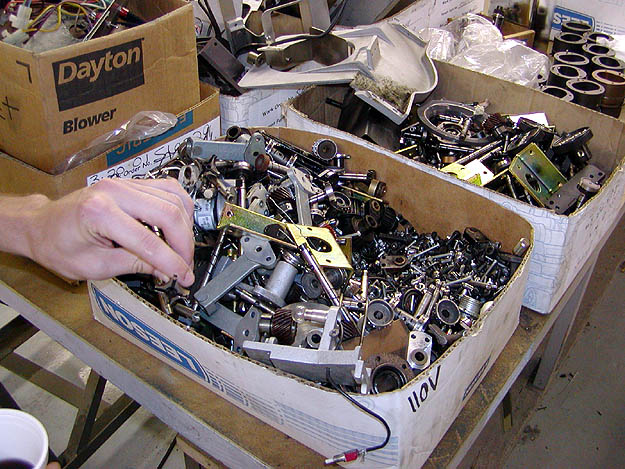 Speaking of parts……

---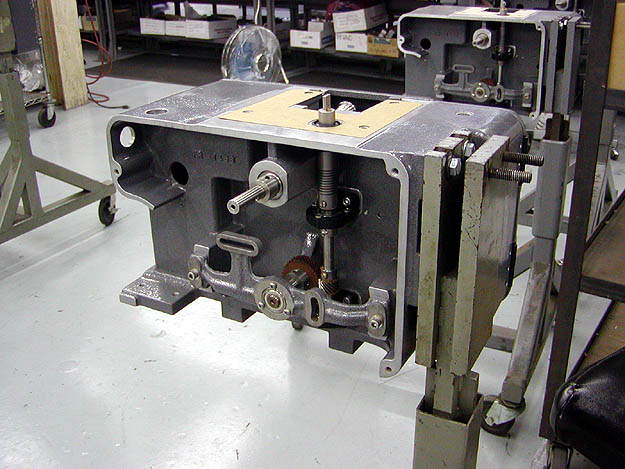 The century soundheads, both belt and direct drive are also manufactured on this line.

---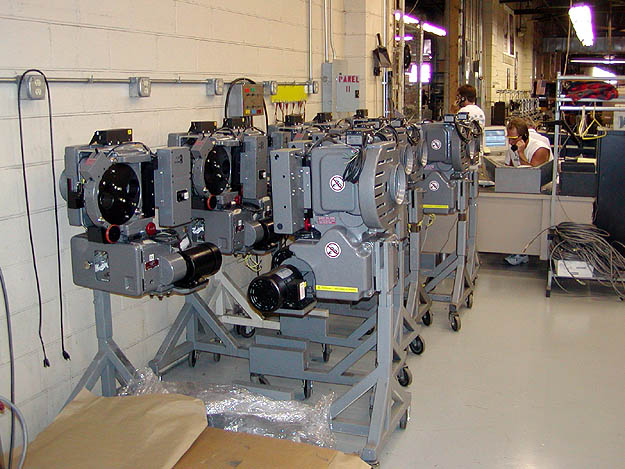 After the projector and the soundhead are built, the two are mated, waiting for shipment. The sound alignments are also performed at customer request.

---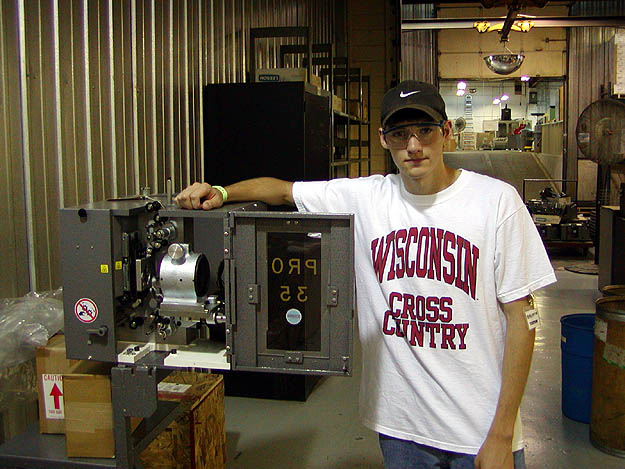 Although more a special venue machine, the Pro 35 machines are still made as well.

---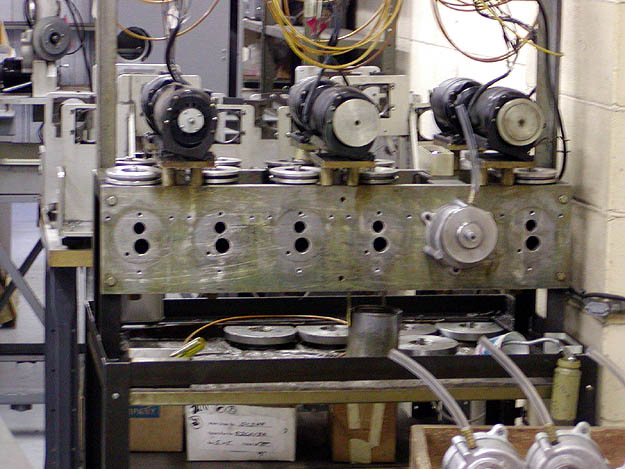 Here, Pro 35 movements are run-in.

---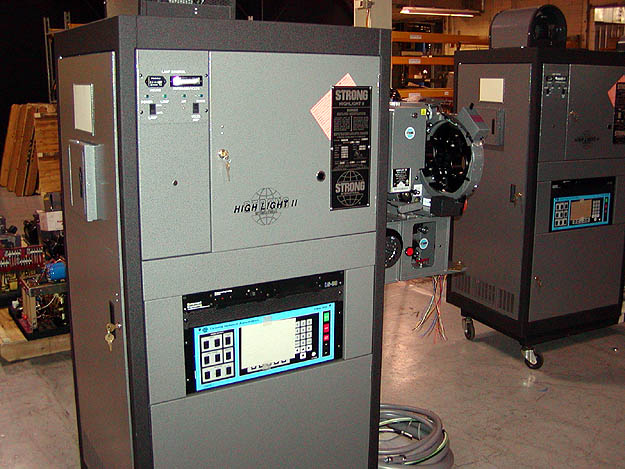 Strong's consoles are also manufactured in the Omaha plant.

---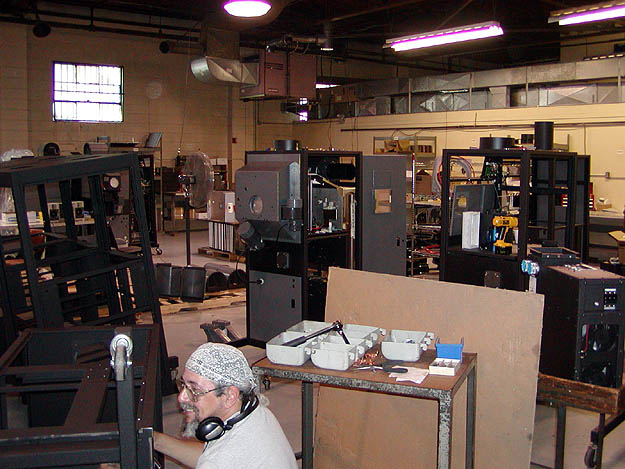 All the consoles start out as a black steel frame.

---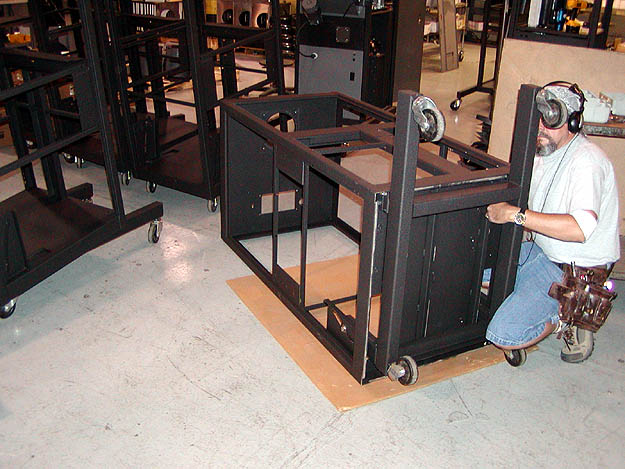 Here a worker assembles one of the frames.

---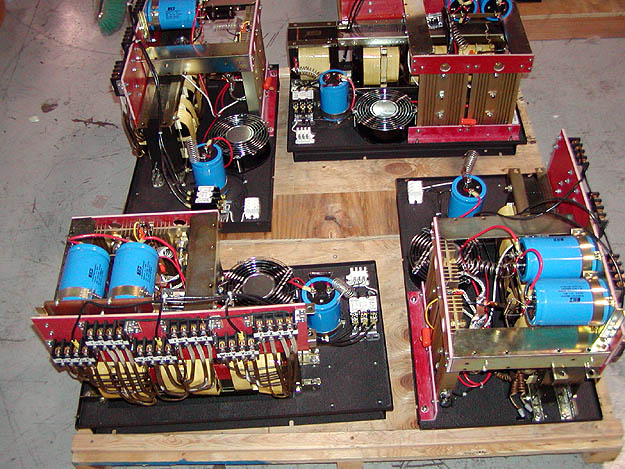 Rectifiers are also put into the console at this stage. Here are a few of the stock units.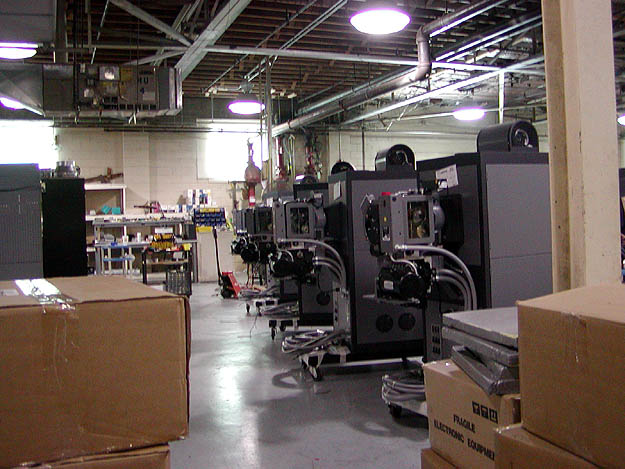 After the consoles are assembled, they can be combined with a projection system and prewired before leaving the factory.

---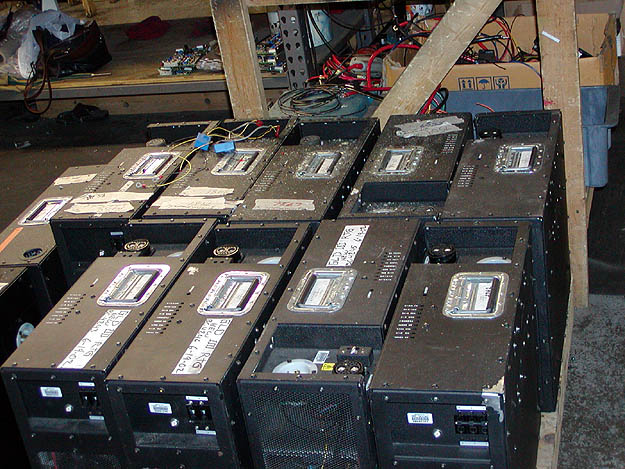 The infamous switching power supplies are also made at Strong, as well as the repairs. This is where all the dead switchers go.

---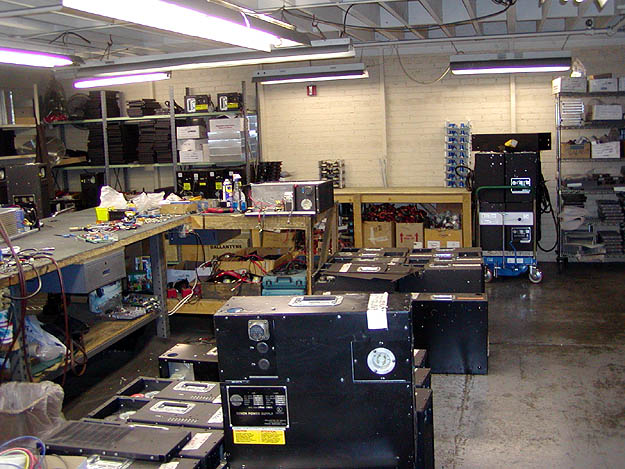 According to one of the engineers, transistor failure accounts for most of the power supply deaths.

---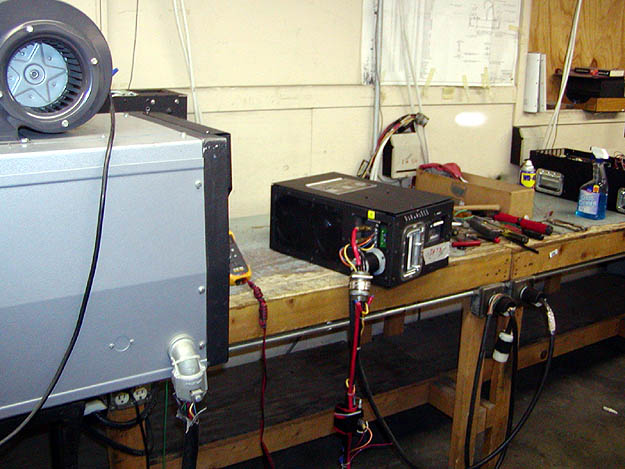 All power supplies are tested before they are released. Notice that can of WD-40?

---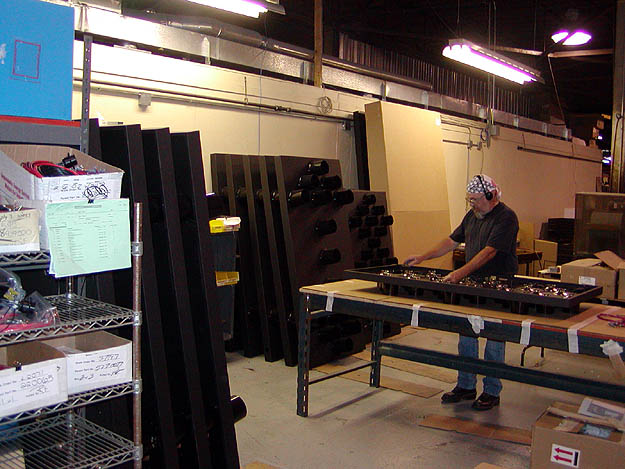 Strong has also diversified in recent years. Here, road construction signs are manufactured.

---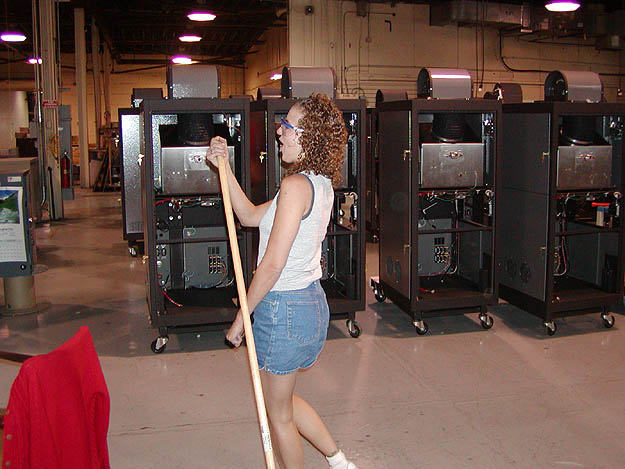 Despite the hot Nebraska weather the crew remained, shall I say, energetic?

Strong has managed to put food equipment, lighting and two projection divisions, plus engineering and office areas in a build roughly the size of a K-Mart. A thank you from Josh and Paul for the tour.

---

Special thanks to Josh Jones and Paul G. Thompson for the pics.