---

Film-Tech Gathering Oct 2003
Rockwall, TX, USA

---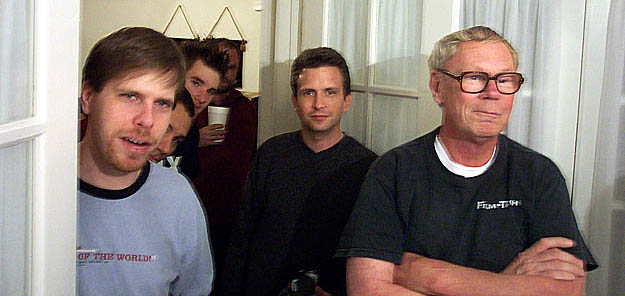 From left to right, Joe Redifer, Manny Knowles, Josh Jones, William T. Paar, Bobby Henderson, Paul Thompson.
What are they in such awe over anyway?

---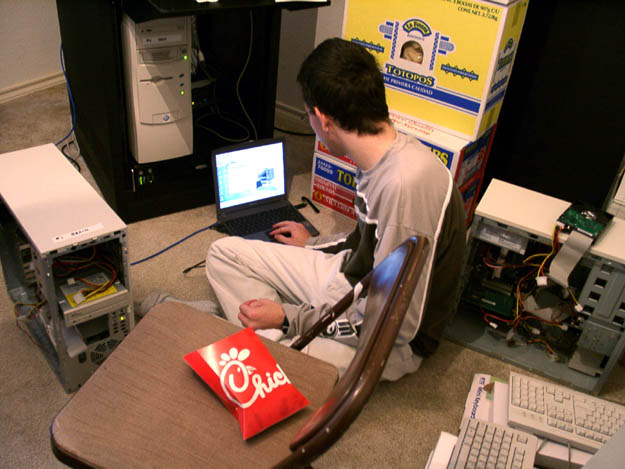 Why it's Daryl C. W. O'Shea!

---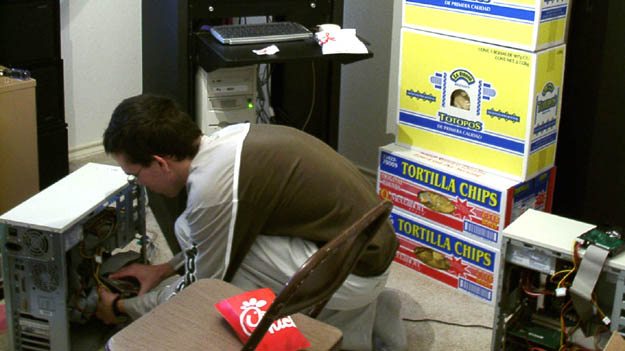 Armed with a few cases of nacho chips and a recent trip to all theater dork's favorite place to eat, Daryl destroys the Film-Tech server rack and performs various upgrades.

---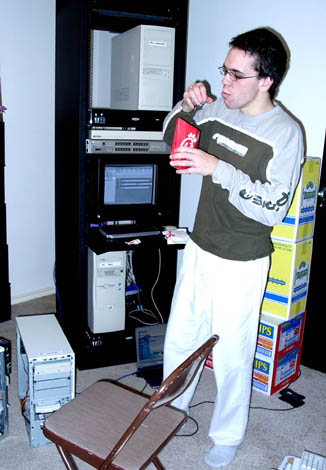 Mmmmmmmmm, Chick-Fil-A!

---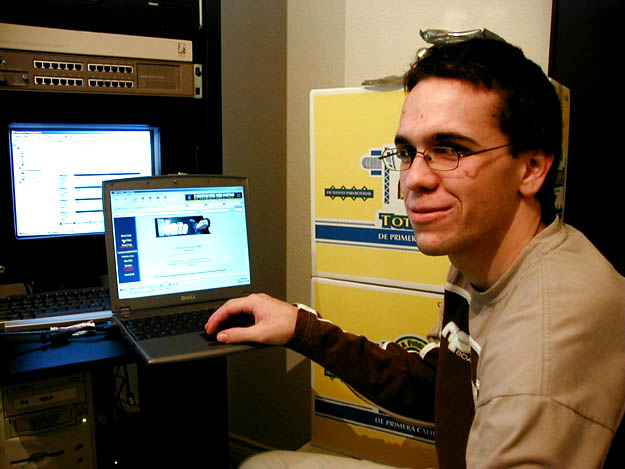 Daryl takes a break and visits Nate Lehrke's website.

---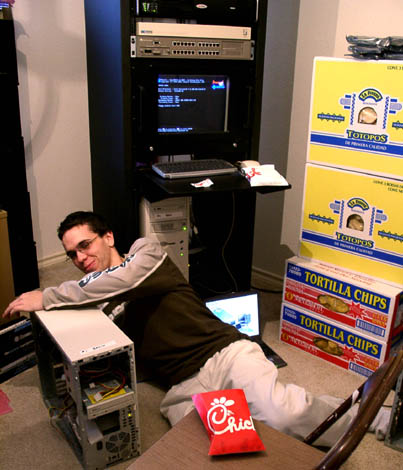 Daryl LIVED in this room most of the party, but it was all worth it...

---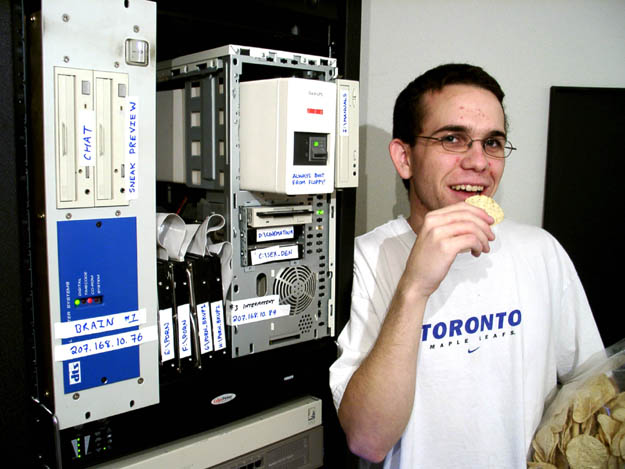 ...because his job is now complete. The chat room is now running off of a dts unit and he has added lots of extra hard drives and still hasn't ran out of nacho chips!

---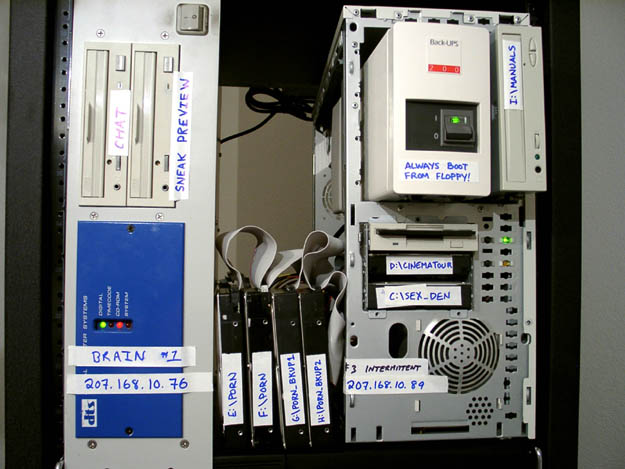 Just look at his amazing work on the top shelf of the rack alone.

---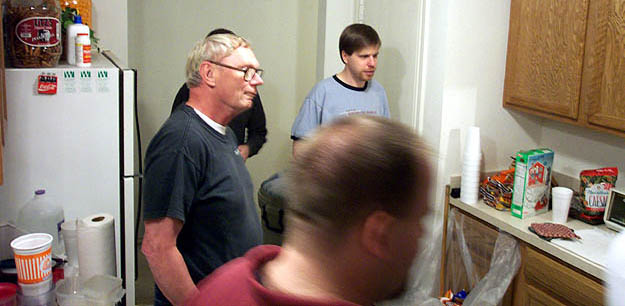 Meanwhile others are in awe at something else...

---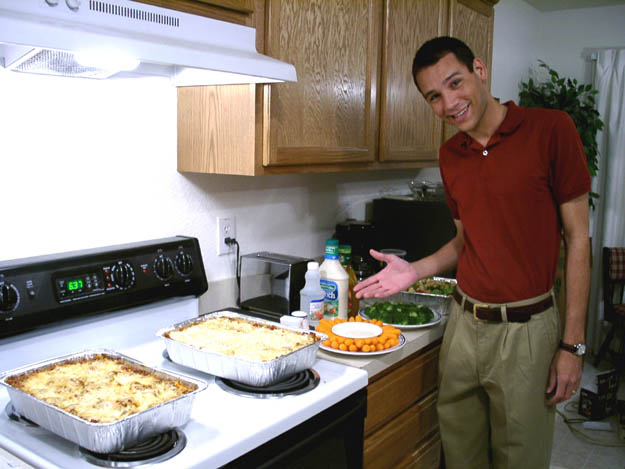 Manny Knowles! Manny has prepared a feast of lasagna for everyone.

---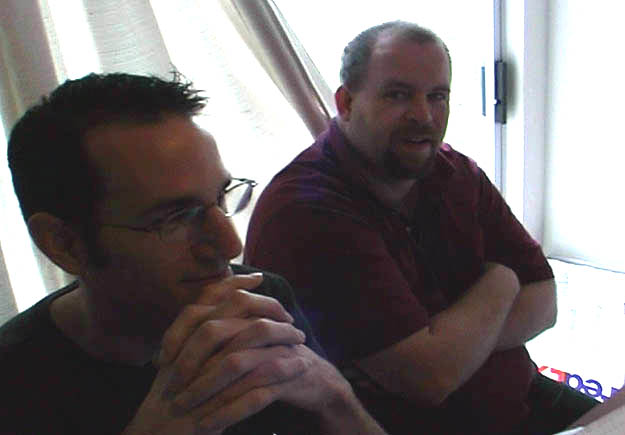 Adam and Todd patiently wait for their turn at the lasagna.

---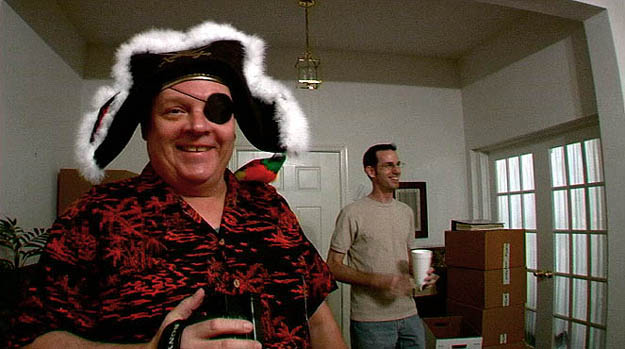 Meanwhile Phil "Coot" Hill shows up for the Halloween party, in full "pirate" costume.

---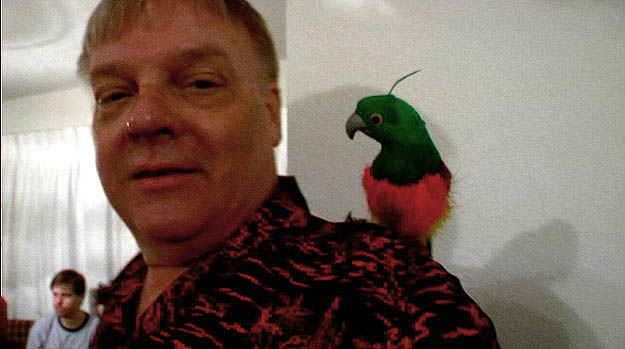 Here Coot shoots the camera the bird.

---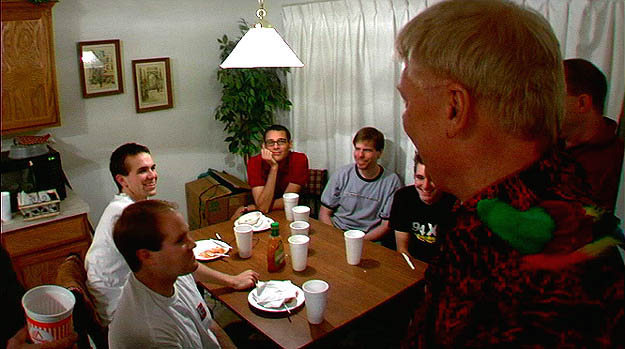 From left to right, Scott Norwood (front), Daryl C. W. O'Shea, Manny Knowles, Joe Redifer, Josh Jones, Phil "Coot" Hill and William T. Paar.

---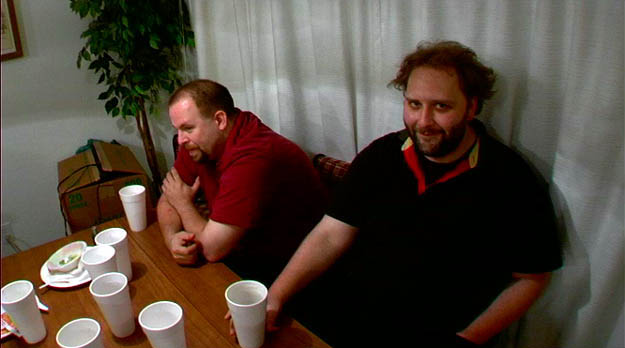 A fine feast, but Michael is still hungry (and thirsty).

---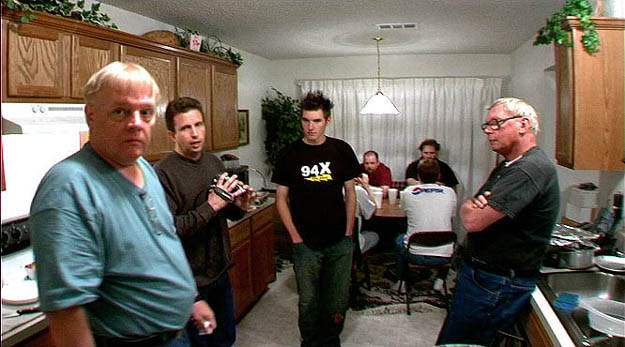 This shot will make an excellent new picture for Phil's member photo.

---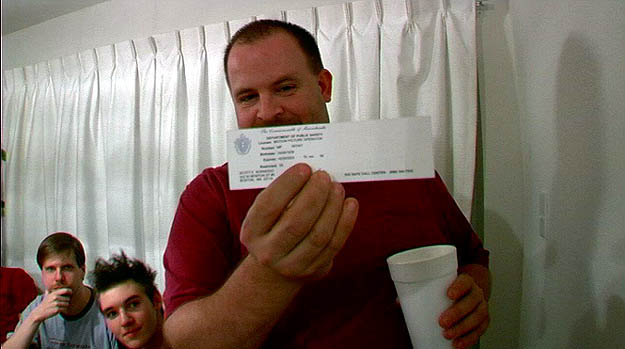 Todd shows the camera Scott Norwood's official projectionist license.

---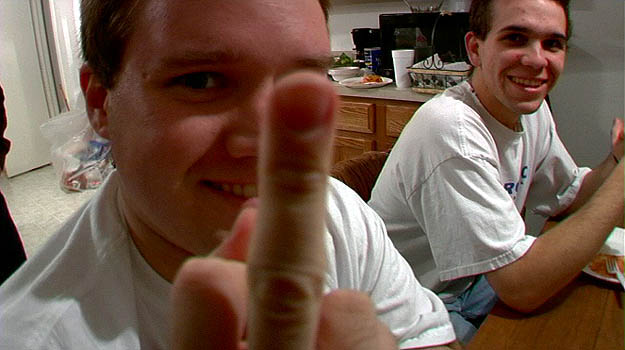 Scott shows the camera his threading finger.

---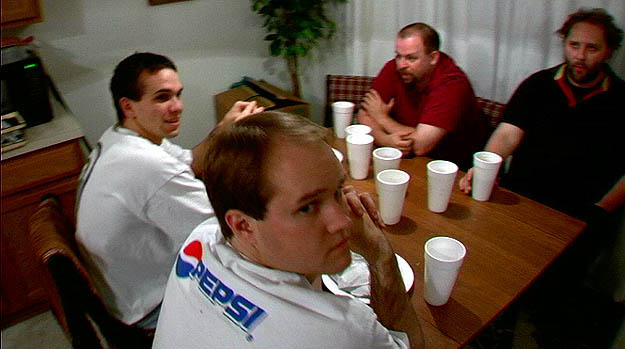 No picture set is complete without product placement.

---

CLICK HERE to go to page 2