INSTITUTE OF CONTEMPORARY ART - BARBARA LEE FAMILY FOUNDATION THEATRE
Boston, Massachusetts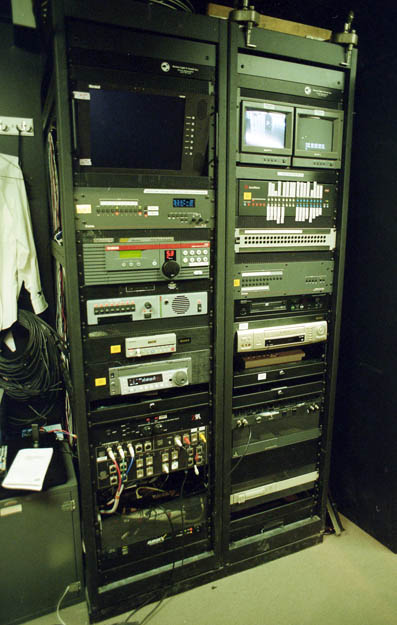 Film sound and video rack in the projection booth. Left rack, from top to bottom: LCD monitor, Extron component switcher/scaler, CP650, USL booth monitor, DVCAM deck, Digi-Beta deck, shelf, digital detangler, and guest input panel. Right rack, top to bottom: CRT monitors, Autopatch composite switcher, patch panel, Extron RGBHV switcher, DVD player (a Blu-Ray player has since been added), VCR (never used, thankfully), security camera controller, and various shelves and power supplies.
Photo from the Scott Norwood collection.