---

Westside Cinema
Henderson, Auckland, New Zealand

---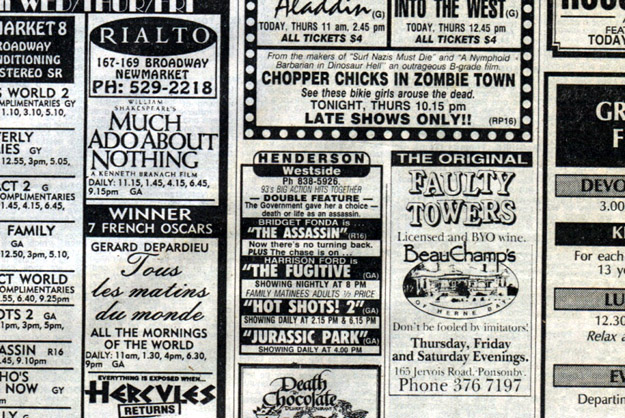 January 1994 News Paper Add.

---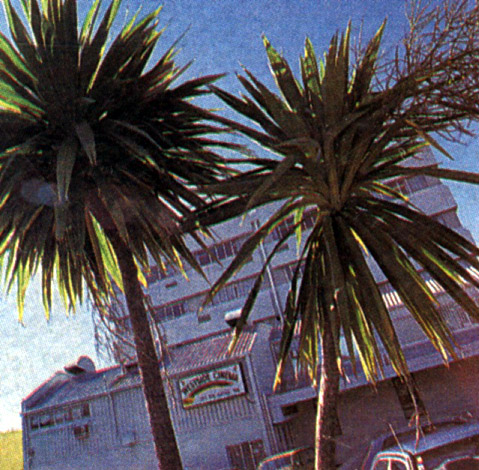 Neon Sign & Now Showing Display , there was also a Cinema Sign With Neon Chevrons Pointing to the cinema from the street

---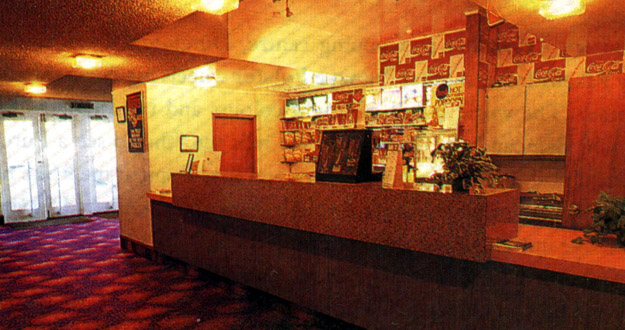 Concession Stand

---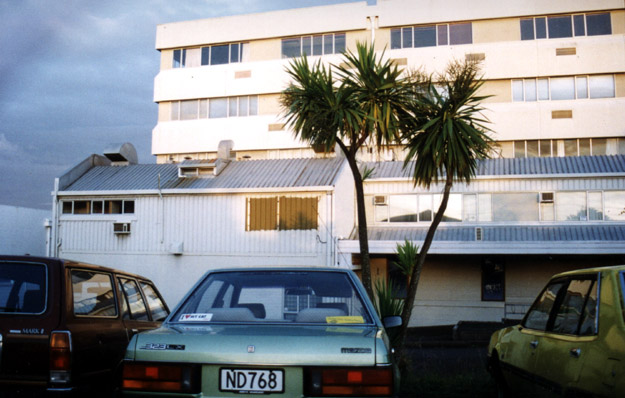 Sign is Down after Closing .

---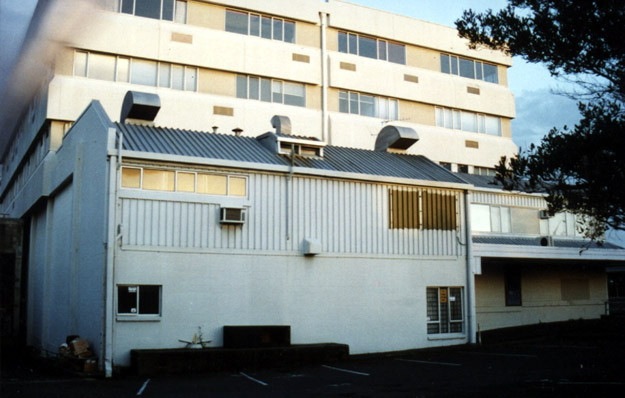 Lonely looking shot.

---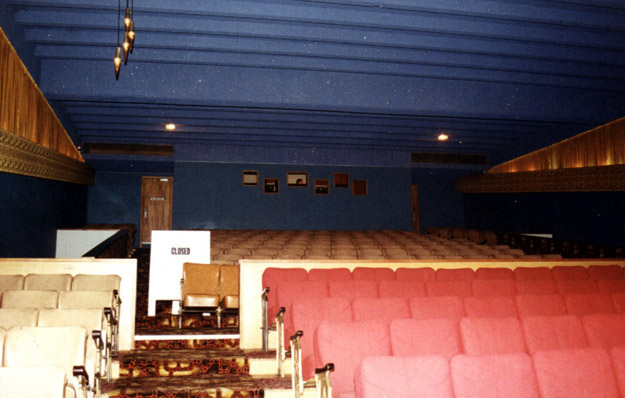 View of the Upper part of the Cinema , mostly closed off for quiet times .

---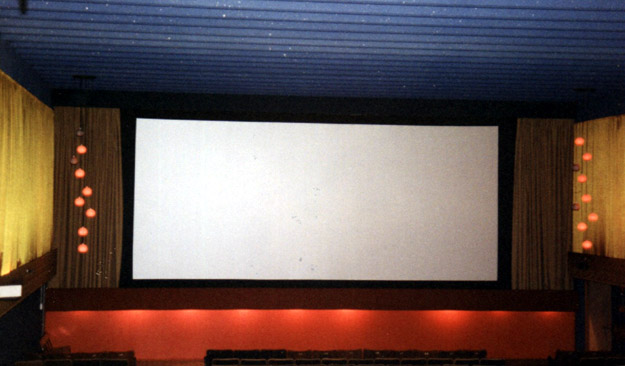 Curtains open to Scope (38ft) there is also a separate curtain with black masking to bring into 4.3 and 16.9

---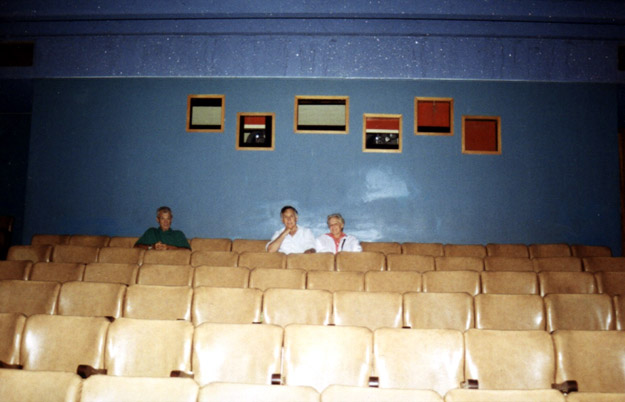 Resident Projectionists who worked for Hoyts and Chris Powell , Digby Slater & Girl friend and I forgot the others name.

---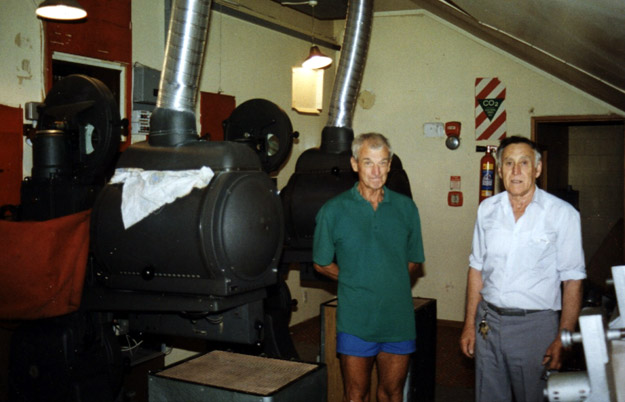 Final Pose in front of the Ernemann IXs , there is also a Carbon Arc Slide projector to the left (not shown)

---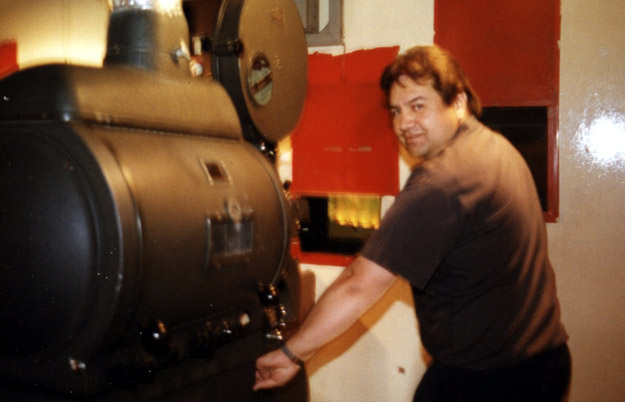 Paul Cassidy pretending to pull the start lever on the No 2 machine.

---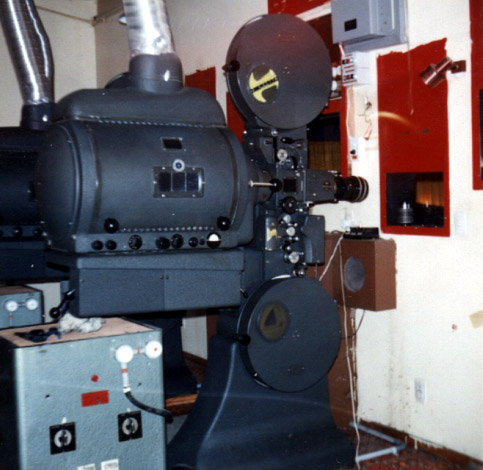 Another shot of the No 2 Projector

---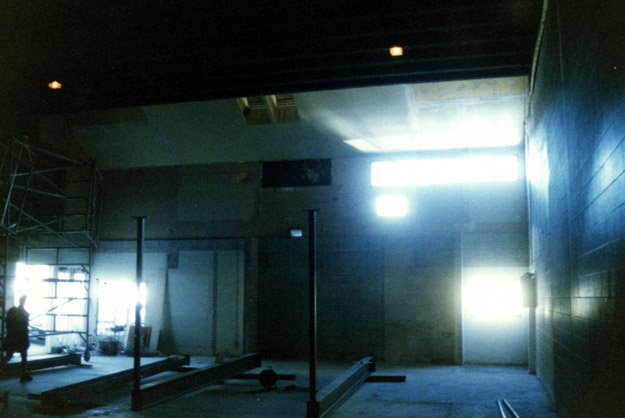 Demolition has begun , looking to the concession area and above you can see my old home (Bio Box)

---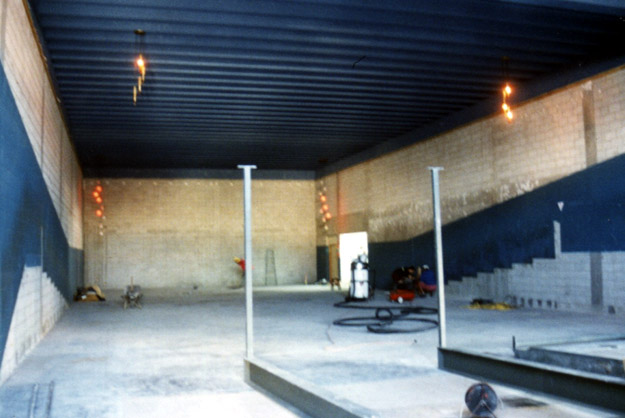 Looking to the screen (all safely stored now.)

---

Special thanks to Paul Cassidy for the pics.