---

Wine Country Film Festival 2000
(16mm Projection Setup)
St. Helena, CA, USA

---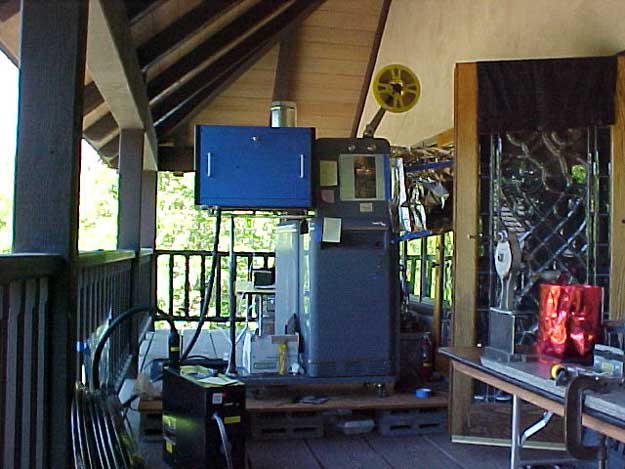 The 16mm venue at the 2000 Wine Country Film Festival was a bit out of the ordinary, as it was in an upstairs hotel banquet room, and the projector was placed outside on a covered balcony. An Eastman 25 16mm projector and Xetron 2000W lamphouse with Strong switching power supply were used for the 16mm presentations this year. Sound was using a PA amplifier and portable speakers.

---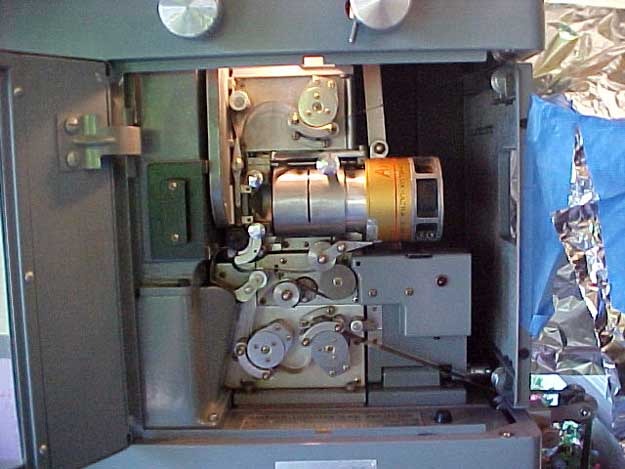 A closer view of the film path on the Eastman 25.

---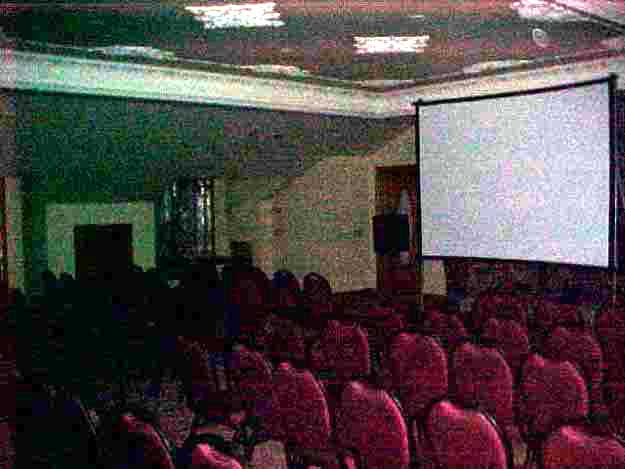 Though dark, this was the 'auditorium' for the 16mm shows.

---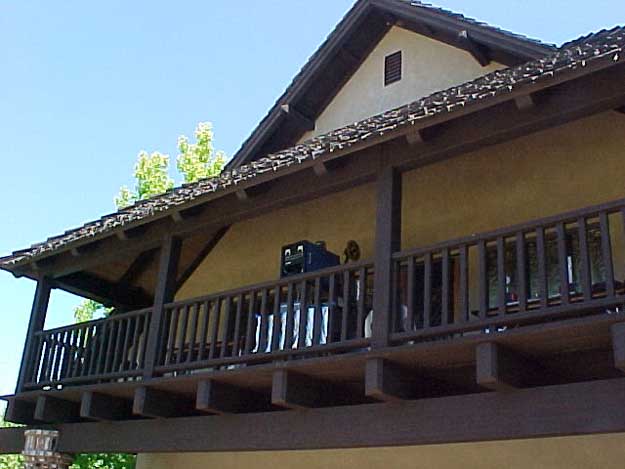 The 'booth' as seen from the ground. At least the weather was warm!

---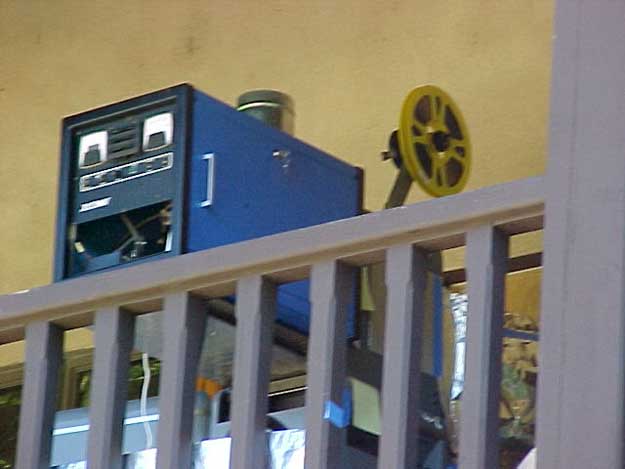 A closer picture taken from below.

---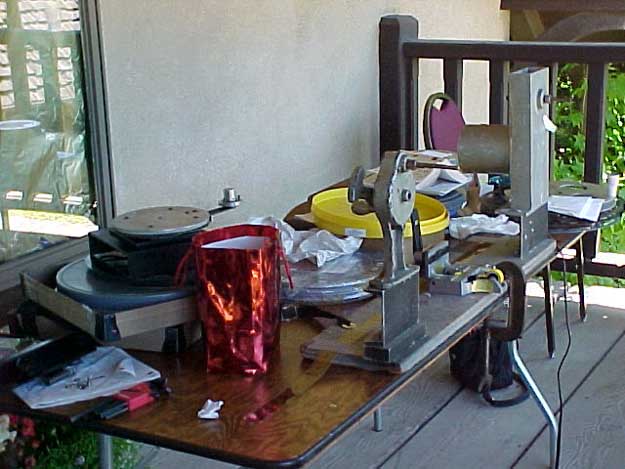 Rewind central!

---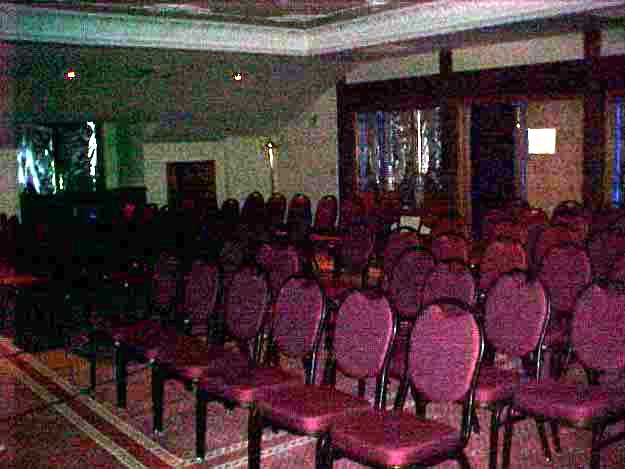 Another shot inside the auditorium.

---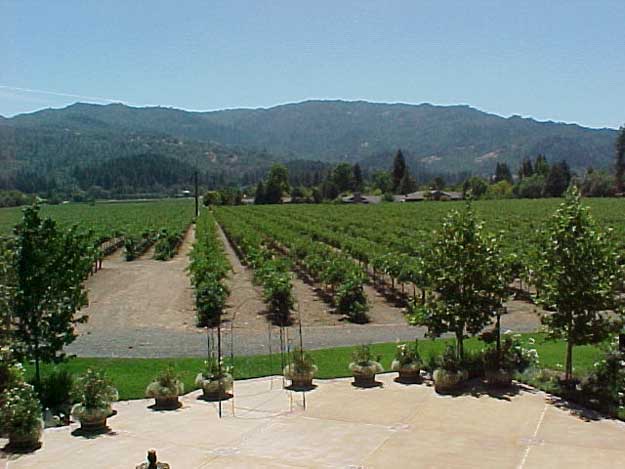 How many projectionists have a booth with THIS kind of a view?

---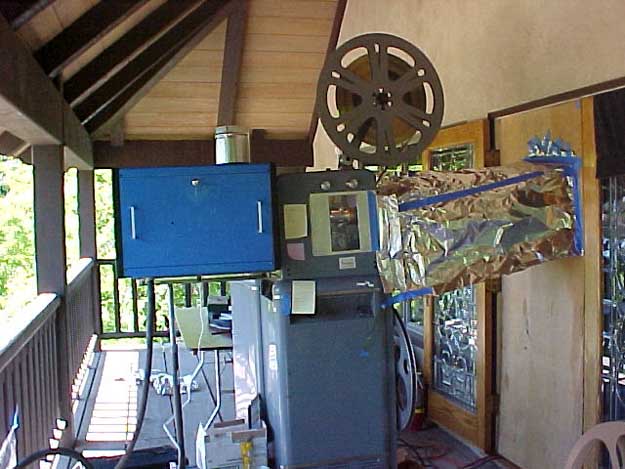 Running 6000' reels on the Eastman. Believe it or not, the aluminum foil did a very good job ov keeping stray light out of the venue.

---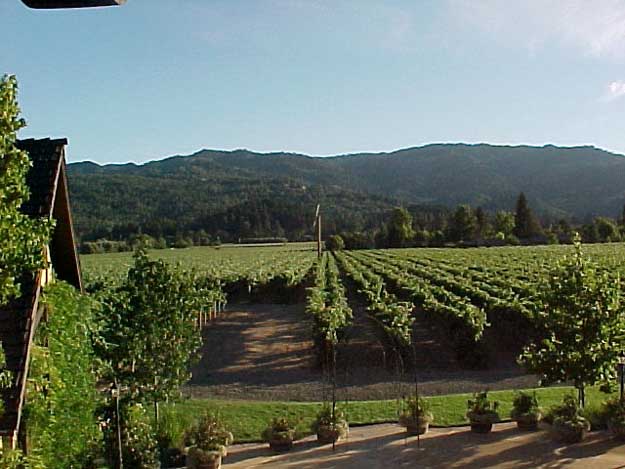 The awesome view in the late afternoon... Ahhh... :)

---

Special thanks to Aaron Sisemore for the pics.