---

The Uptown Theatre
Washington D.C.

---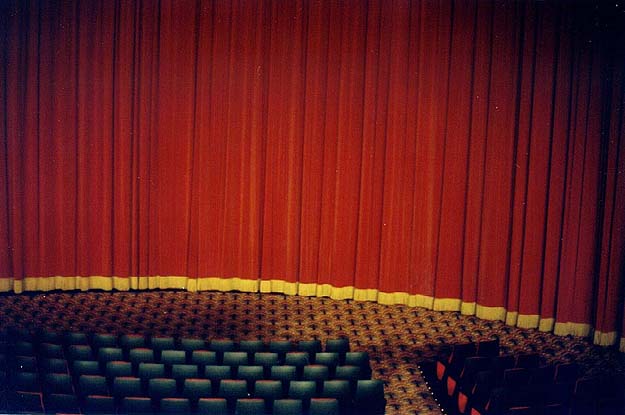 Projectionist's view of the auditorium. It seats 840 (including the balcony) and has a 70' deep-curve screen.
---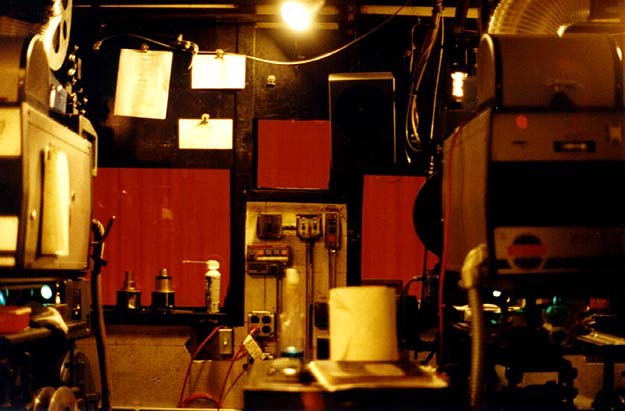 The Uptown is one of the only remaining change over booths in DC and consistently has the best presentation in town.

---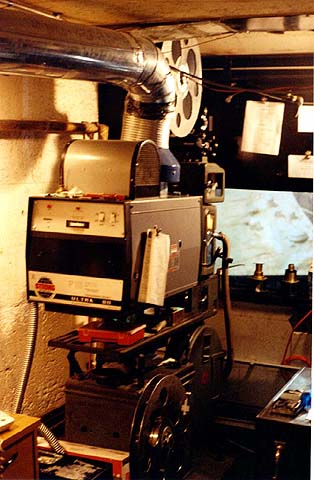 Projector #1 with Strong Ultra 80 lamphouse. The Uptown runs 5000-watt bulbs for 35mm and 7000 for 70mm. The gates are water cooled.

---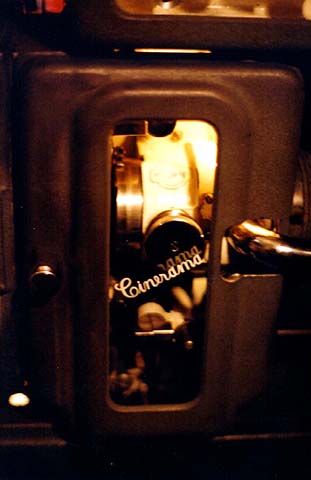 Century JJ bearing the Cinerama logo.
---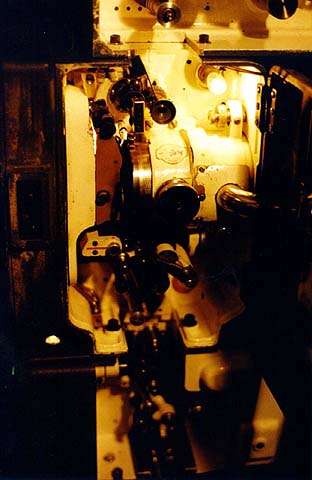 One of the oldest and cleanest machines in town.
---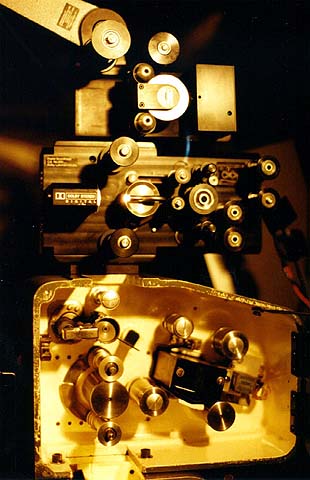 The Uptown can play SRD, DTS, and 70mm mag tracks. SRD is used most of the time.
The sound is pumped through Altec A4 & A7 speakers, and JBL subs.

---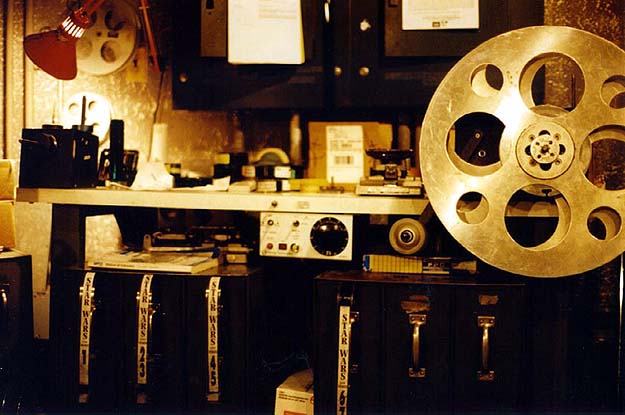 Rewind bench with Phantom Menace ready to go.

---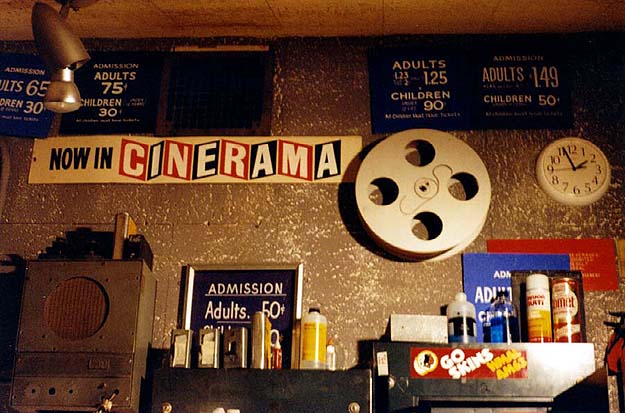 Memorabilia over rewind bench.

---

Special thanks to George Roher for the pics.