---

The Movie tavern
Arlington, TX, USA

---

The entrance to the ex AMC Green Oaks 8, now Movie Tavern 8.

---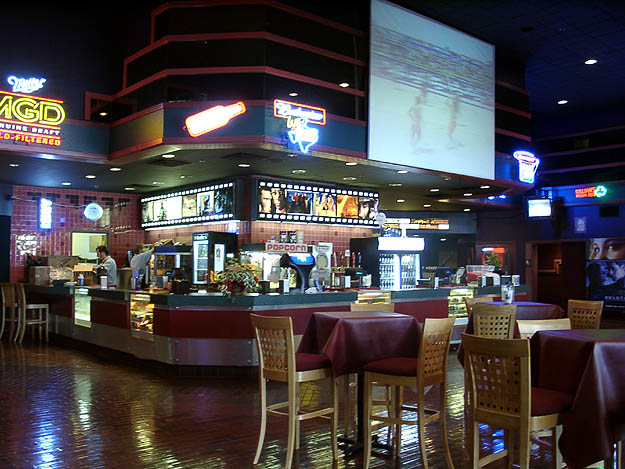 The lobby features normal concession items as well as an expanded dinner menu, including pizza and of course...beer.

---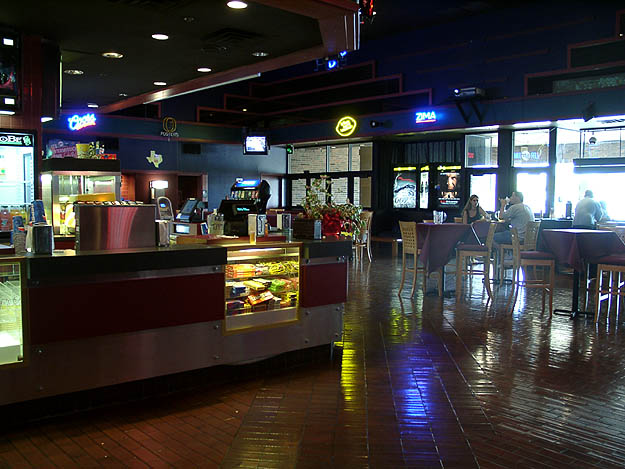 Reverse shot of the lobby.

---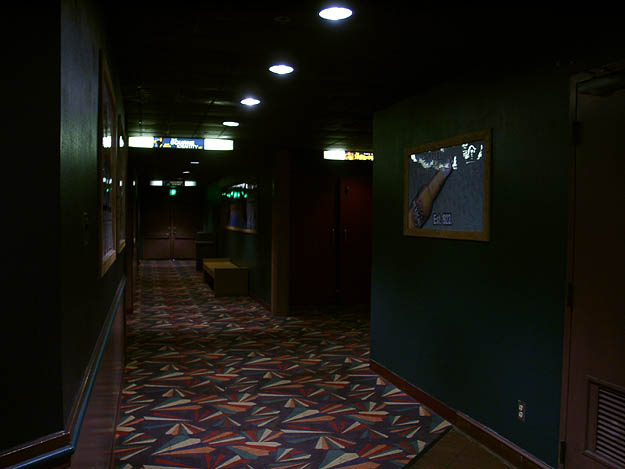 Entrance to the auditoriums.

---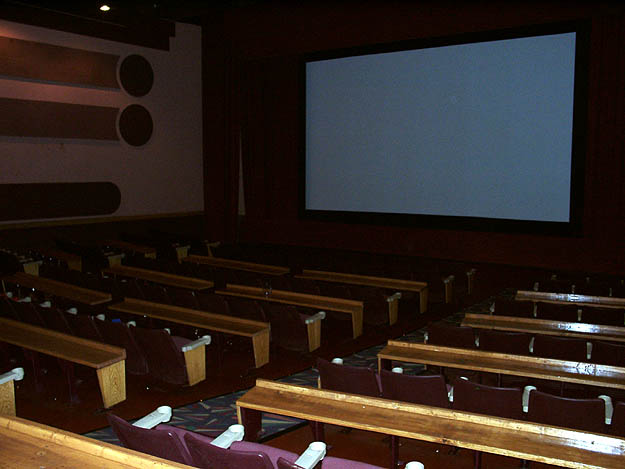 One of the auditoriums. Every other row of seating has been converted to bars to give patrons a place to put their food and propping up your feet is encouraged.

---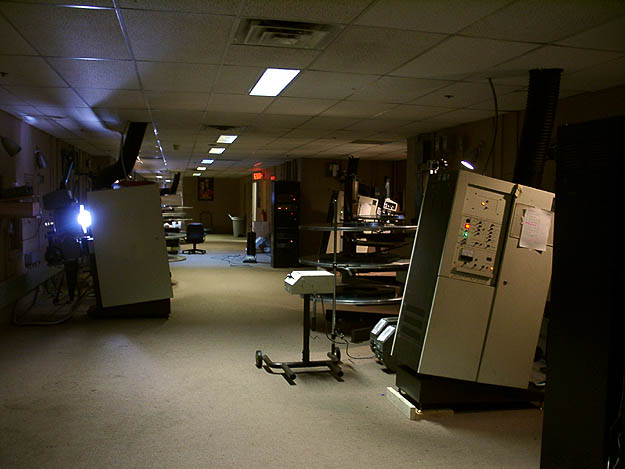 The projection room.

---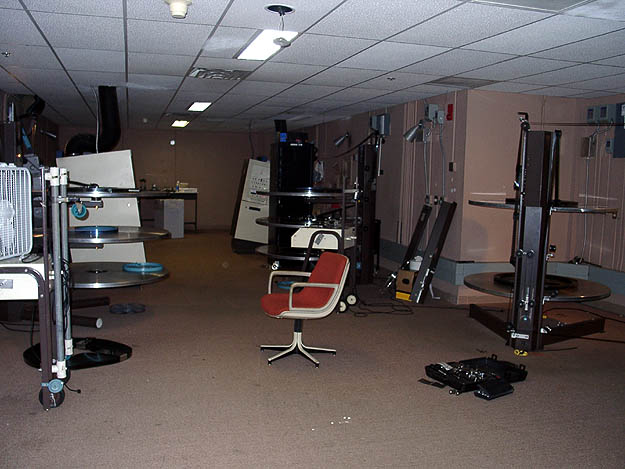 This was not the original equipment, as AMC removed it. However this is very similar to what AMC was buying back in the 80s.
Tim Dulan of Big Sky Industries handled the installation of this booth in 2002.

---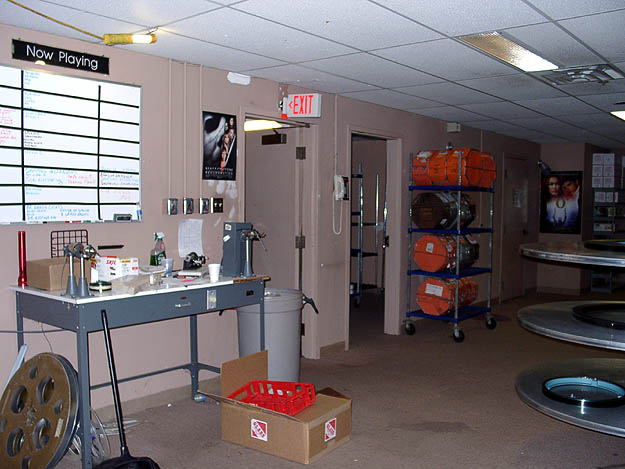 The buildup area and film can storage.

---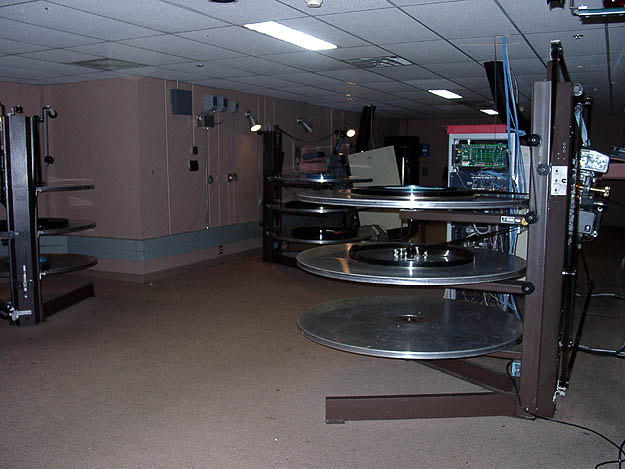 Every screen uses the same equipment. Century 35/70 JJ projectors, ORC lamphouse and platters, Dolby CP55 processors.
(We can't figure out why so much of the booth budget was spent on 35/70 projectors. None of the auditoriums have MPUs and there is not a dts system in the building, hence no way to run 70mm prints of any kind.)

---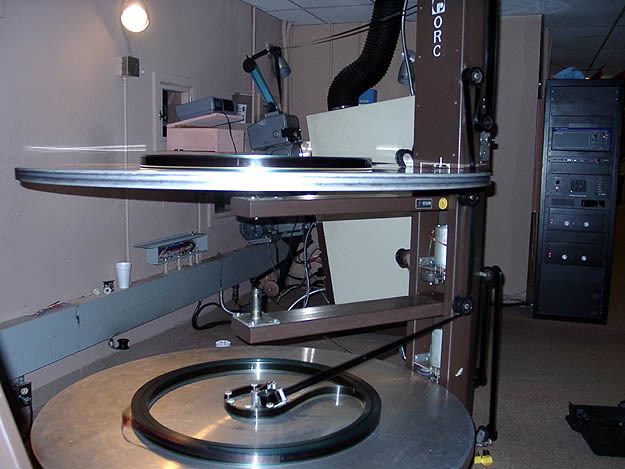 An ORC platter doing its infamous "stop and then overspin" payout. The middle platter was removed as it does not function properly.

---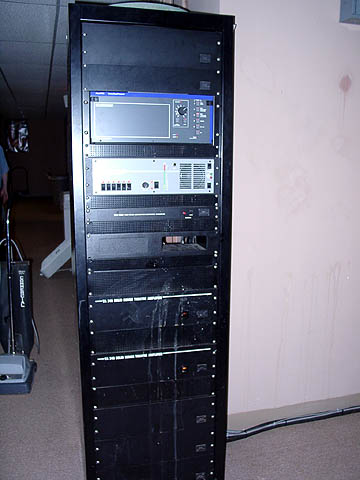 Front of a sound rack for one of the large auditoriums. Every auditorium is equipped with Dolby A surround.

---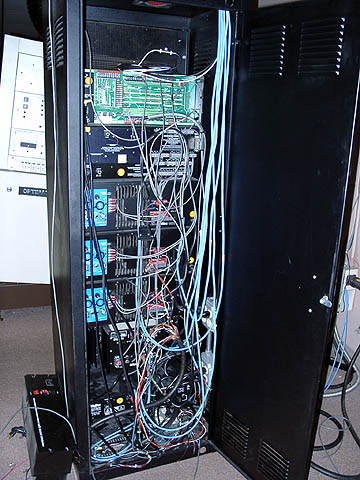 Back of a sound rack for one of the large auditoriums.

---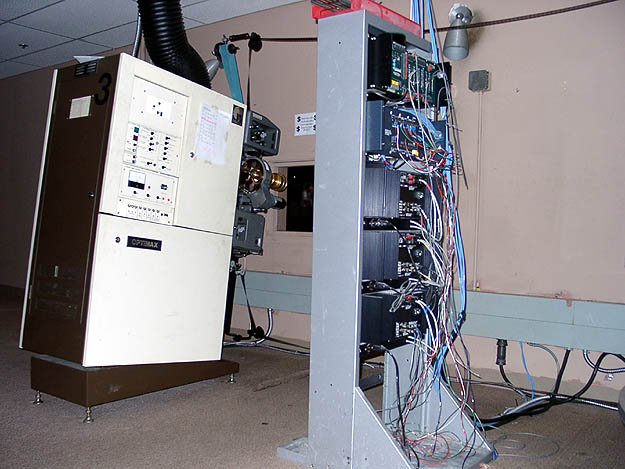 The setup for one of the small houses.

---