---

Mann Tamarac Square
Denver, CO, USA

---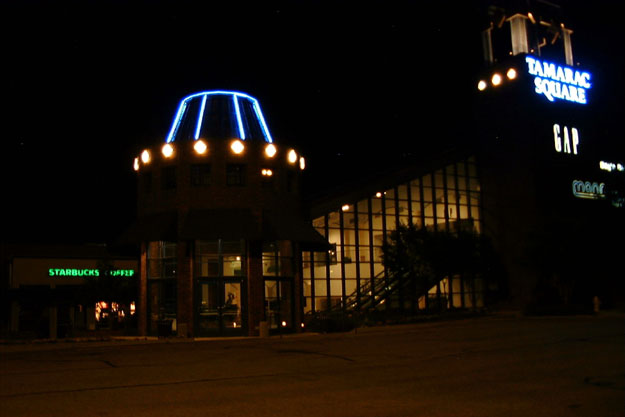 The exterior of Mann's Tamarac 6. The theater does so well that other merchants decided to build an entire mall around it to take advantage of the business that the mighty theater brings.

---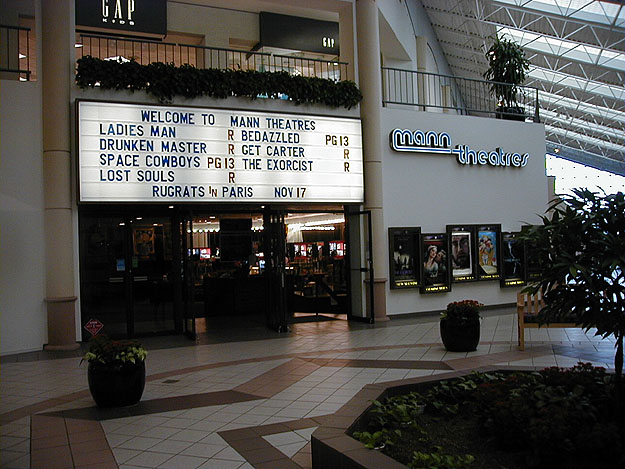 Inside the mall the doors open for business and the crowd rushes in!

---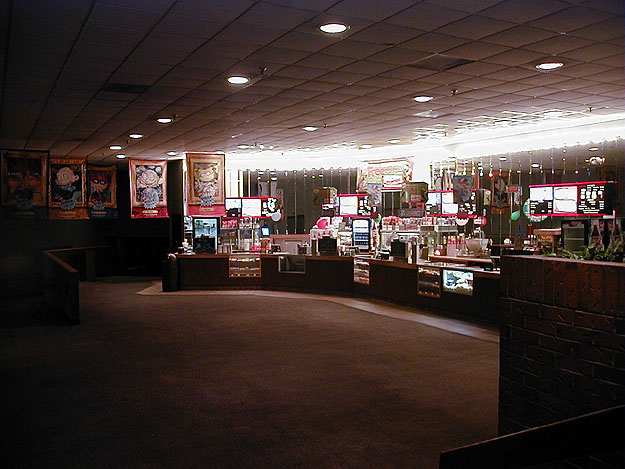 This 6 plex is a staple trademark of decor and cleanliness.

---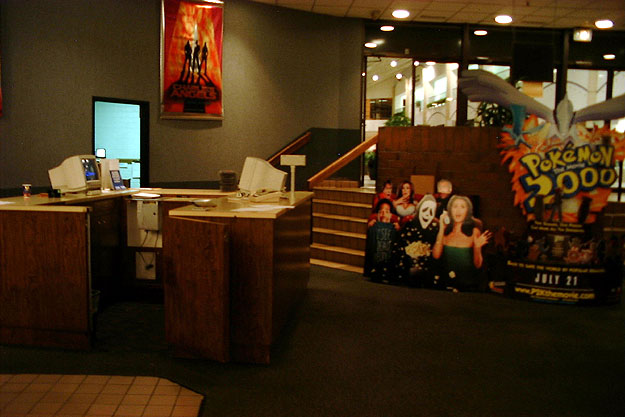 One box office station is always over-sufficient to handle the masses that choose the Tamarac.

---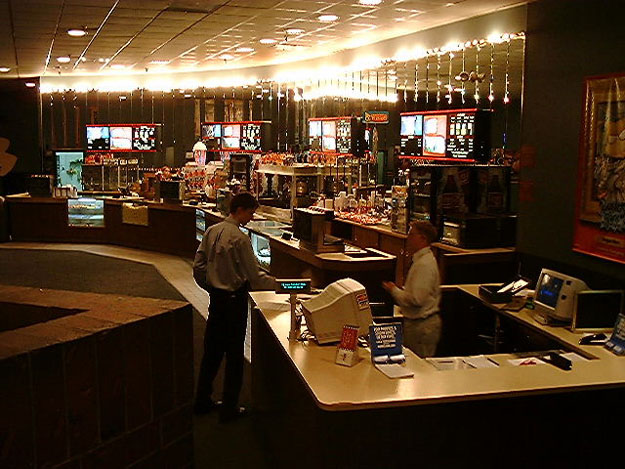 Just look how busy this theater is on a Saturday night! No wait, that's Tom the manager standing there.

---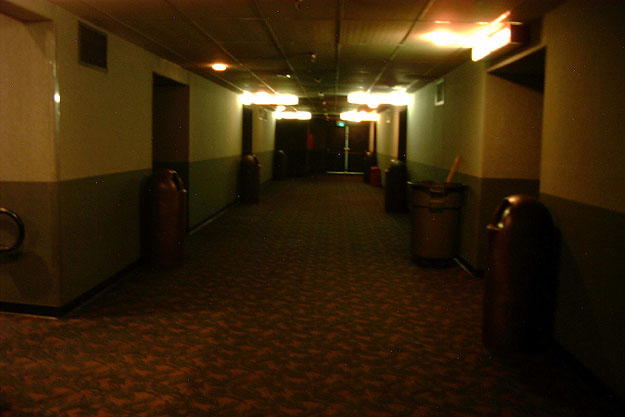 Have you ever seen a more glorious hallway?

---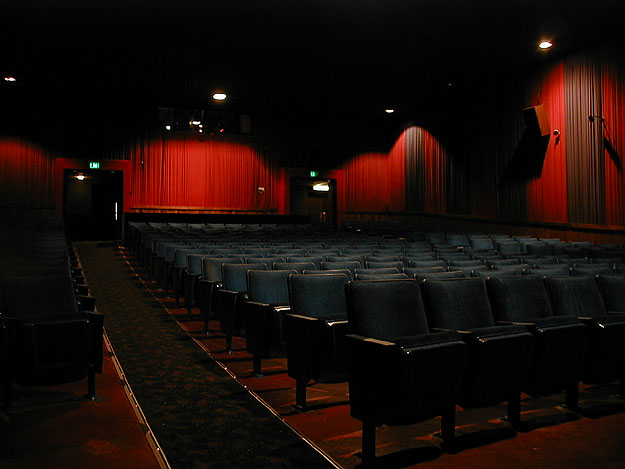 This is the large auditorium as viewed from the front.

---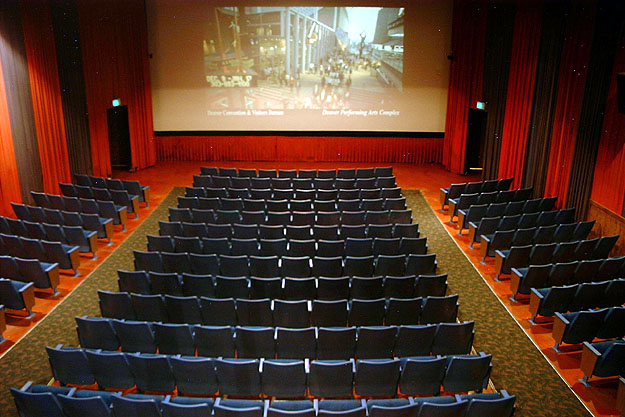 And this is the large auditorium as viewed from the rear.

---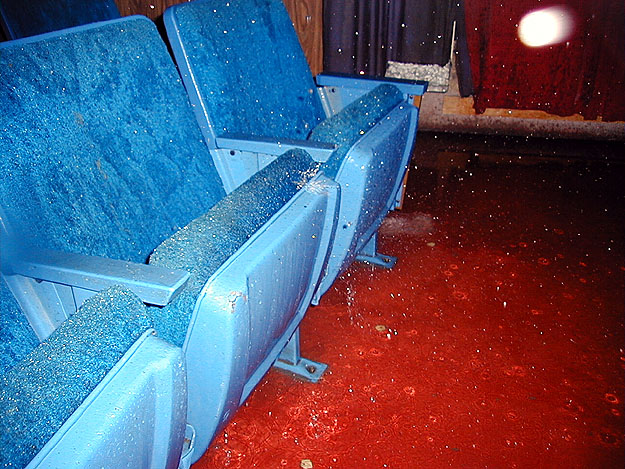 Cleanliness and maintenance is top priority at the Tamarac.
This set of seats offers a free shower to patrons whenever it rains.

---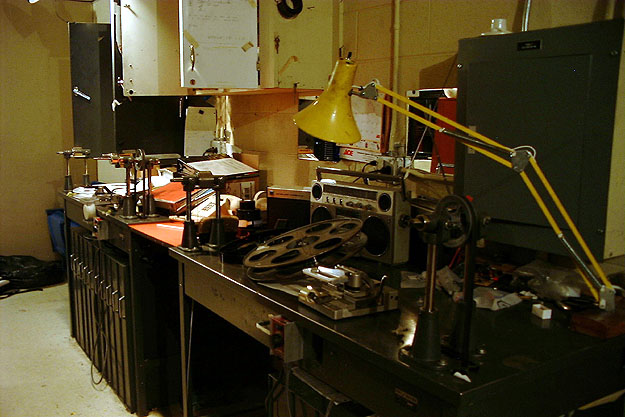 The Tamarac's booth organization is a model for which all other booths are judged. Pictured here is the main buildup station, along with the backup sound system should the rack mounted ones ever die during a show.

---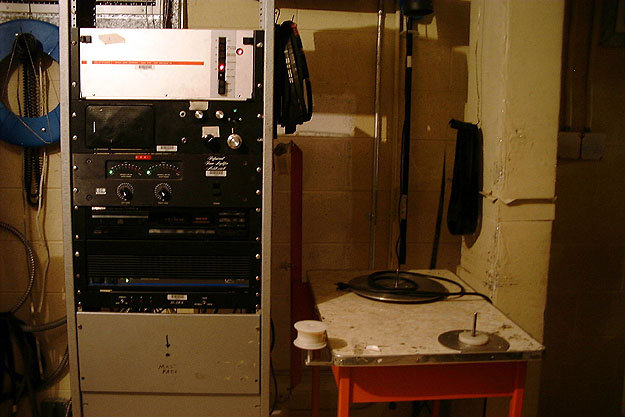 And there's the sound system for the big house. WOW! Dolby has personally put their seal on this classic CP50. Nothing beats the awesome power of the BGW and QSC amps both painstakingly custom wired to create the finest sound system within a mile.

---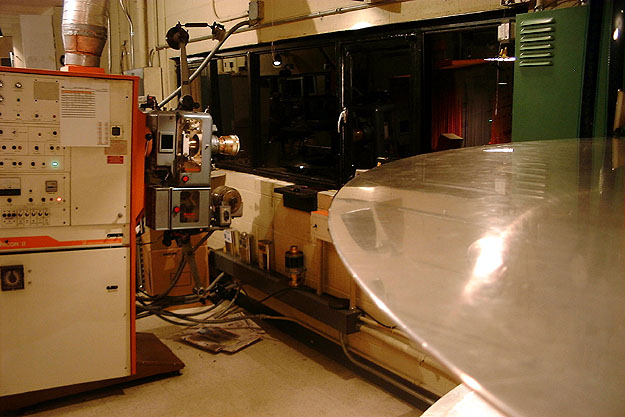 Because ambient lighting is important to Tamarac patrons, this theater has installed gigantic port windows, compete with real plate glass.

---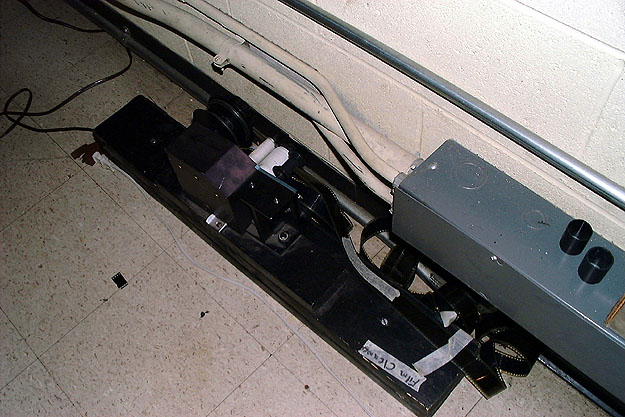 Nothing is too good for the Tamarac. In fact, the Kelmar film cleaning bracket just wasn't quite good enough. Pictured here is the "Tamarac special" film cleaning bracket, which always maintains perfect alignment on the floor between the projector and platter. Notice the masking tape "Film Cleaner" label. This helps avoid confusion amongst the projectionists.

---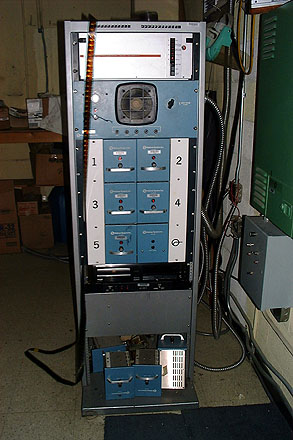 Although not quite the monster of the large auditorium's sheer power, this is the other stereo sound rack at the Tamarac. Another genuine Dolby CP50 powered by block Kelmar amplifiers shake the chairs.
But enough of the close-up shots, how does the booth appear overall?

---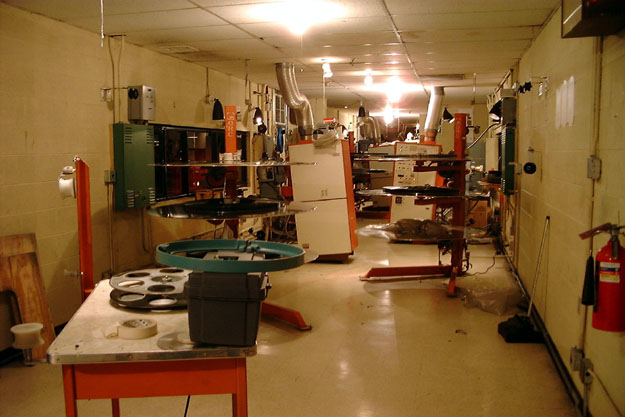 Just like this!

---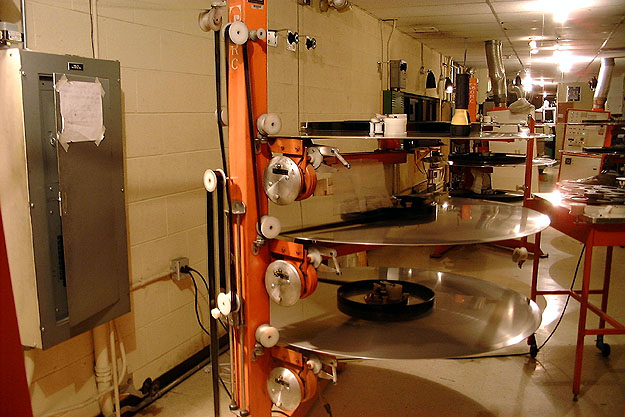 As film handling is of utmost importance to the Tamarac, only ORC platters with their "dished" platter decks meet the Tamarac's seal of approval.

---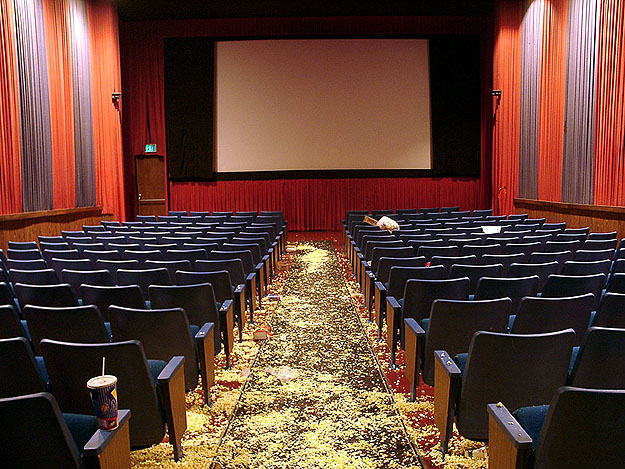 We didn't want to leave this tour without a shot of a medium sized auditorium just after a jam packed feature presentation.

---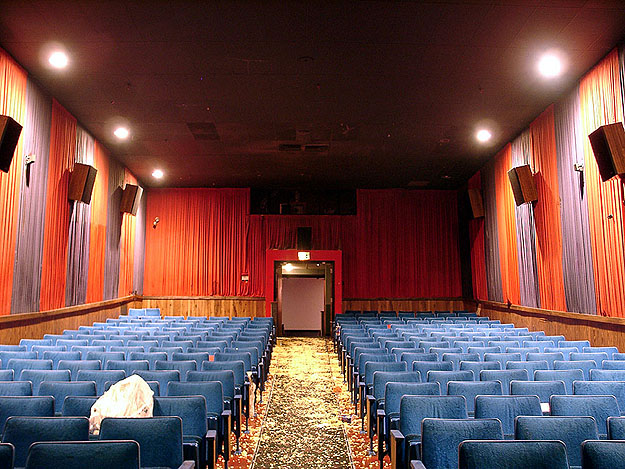 If you've enjoyed these pictures, check out the QuickTime of Tamarac Square below.

---

CLICK HERE to download the QuickTime 360 degree shot of the auditorium above.
(Tip: use your mouse to turn the view of the camera around as well as control zoom.)
Important note: you must have Quicktime version 4 or better to view this file.
CLICK HERE to download the program.

---

Download the QuickTime Tamarac commercial from the Video Warehouse!

---

Special thanks to Joe Redifer and Tom Barnes for the pictures and videos.