---

Mann Southwest Plaza
Denver, Colorado

---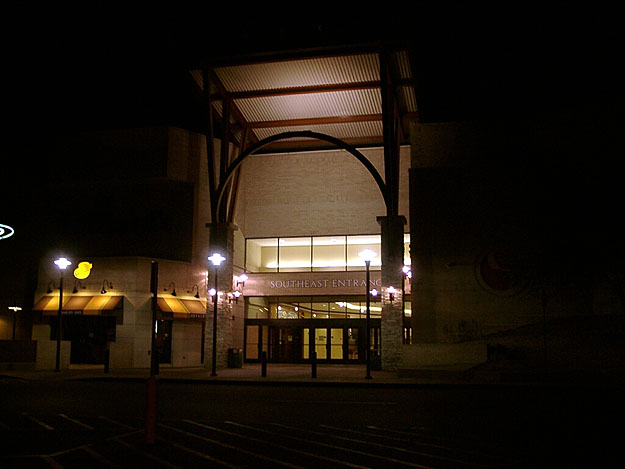 The exterior of the fabulous Southwest Plaza mall. The busiest mall within a mile.

---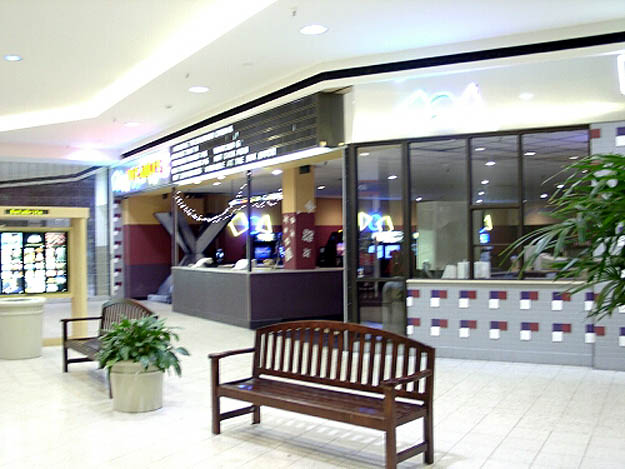 After you enter the doors, you approach the theater itself. This picture is in 100% focus. The entrance is actually out of focus in real life.

---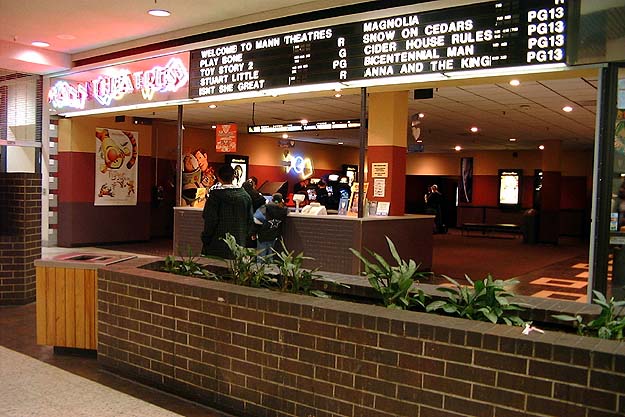 Here we have used Photoshop to simulate an in-focus entrance.
Mann's Southwest plaza is a 6 screen mall theater that generally plays the "family oriented" movies in the same booking zone as the Mann Bowles Crossing 12.

---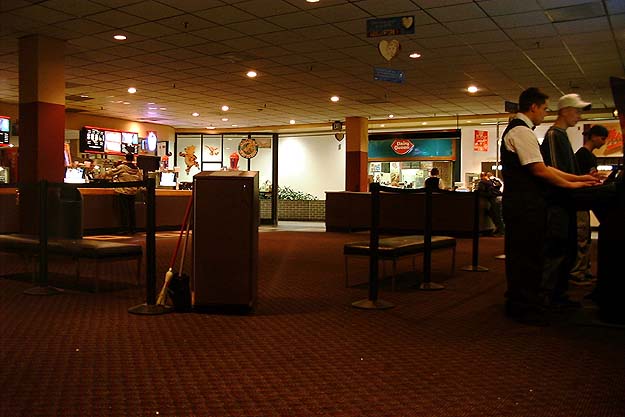 The lobby.
Yes, it is indeed a busy night for this establishment as the usher only had enough time to play one video game.

---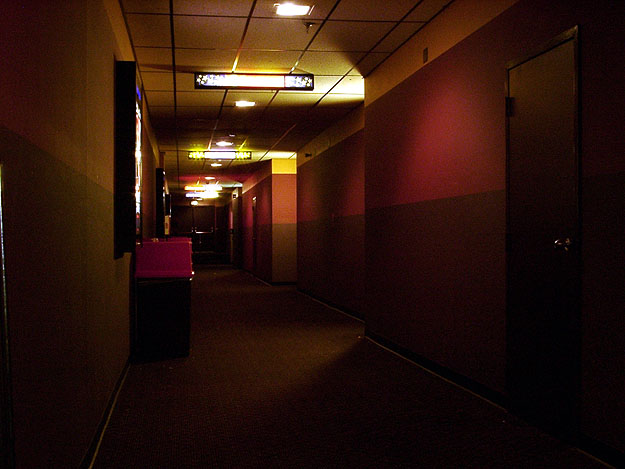 This is the hallway that leads to the 5 super huge auditoriums.

---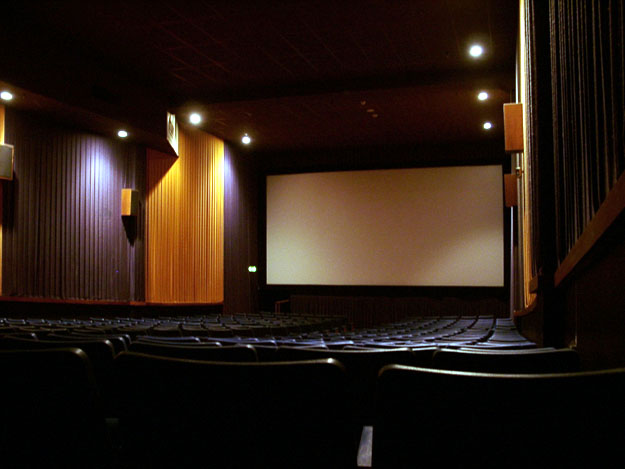 This is the giant auditorium with seats for approximately 300 enthused individuals.

---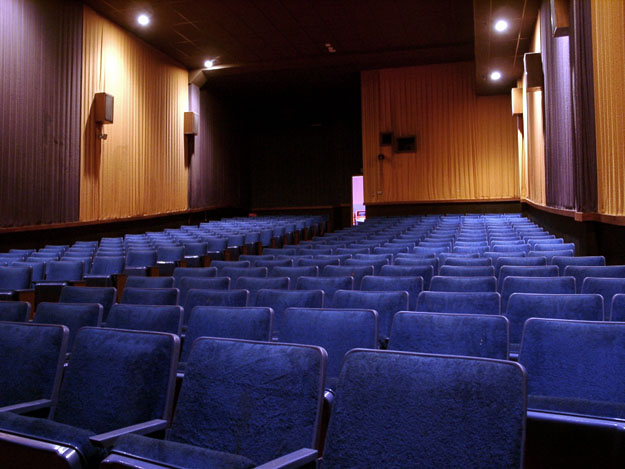 Reverse shot of the mighty auditorium.

---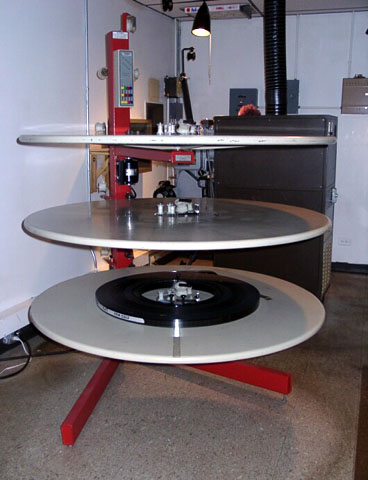 SPECO LP-270 platters...

---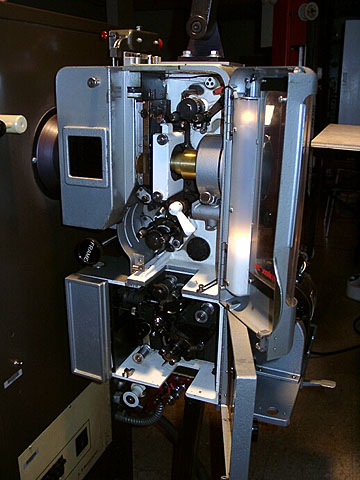 Simplex 35 projectors run the film, which in turn entertain the thrilled patrons...

---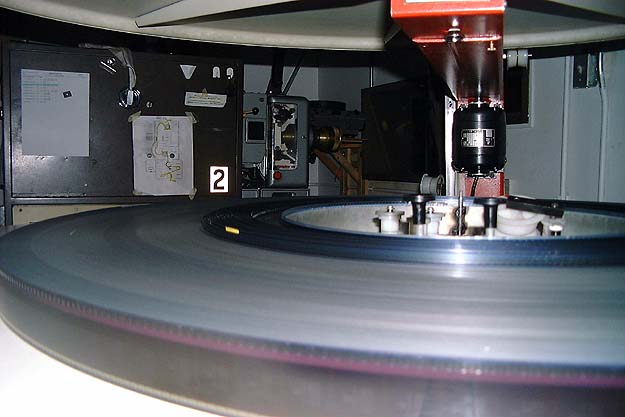 And LP and Associates XeLamp consoles is the driving force behind the presentations.

---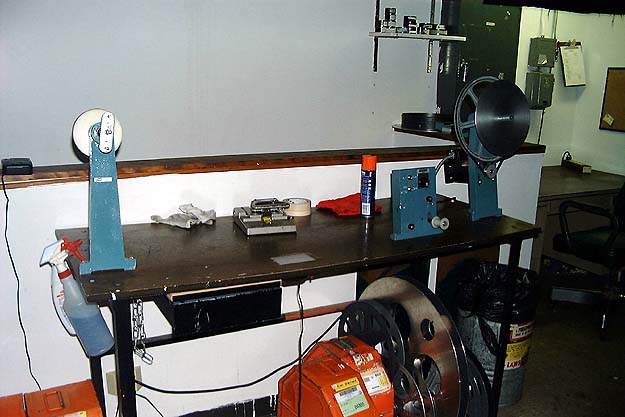 And here is the makeup/inspection station!

---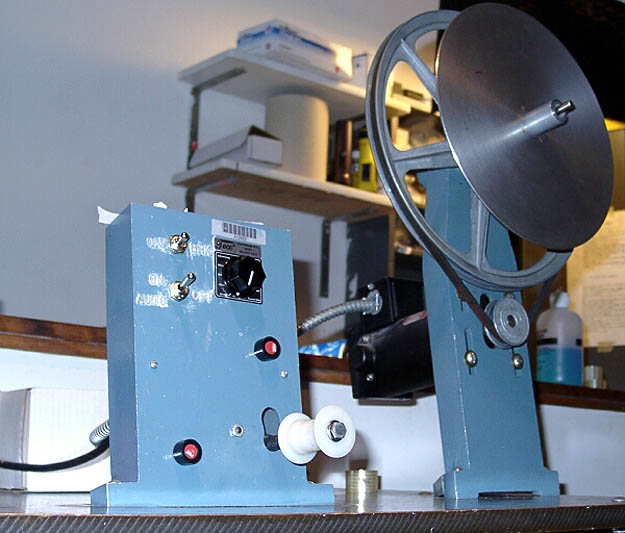 Incredible 1745 technology powers the rewind bench.

---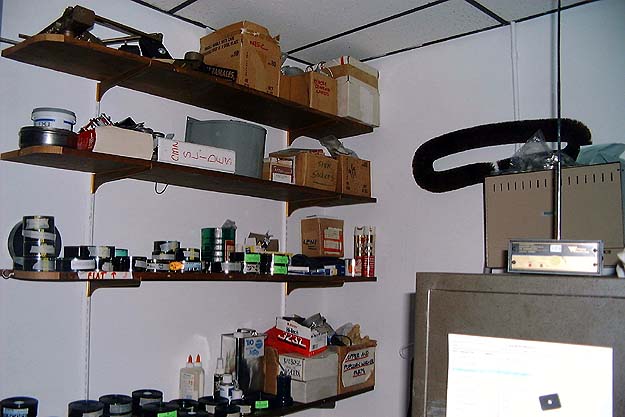 Trailers and other booth parts are stored on these shelves in one of the 3 booths.

---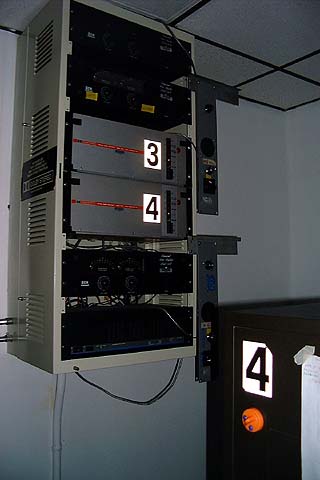 A single sound rack does the work of two in these double booths with Dolby model CP-50s.

---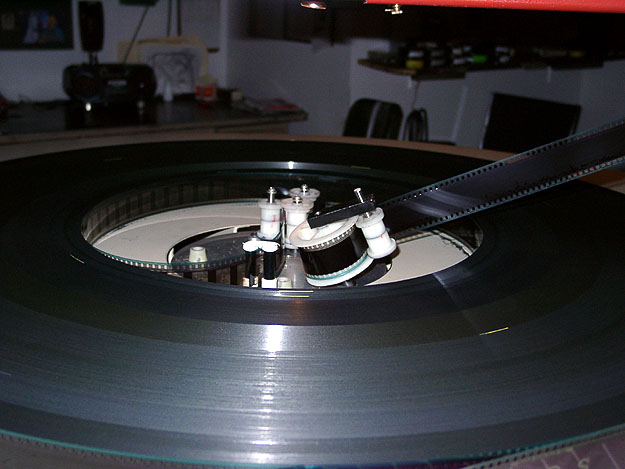 Closeup of the film feeding through the brain of the SPECO platter.

---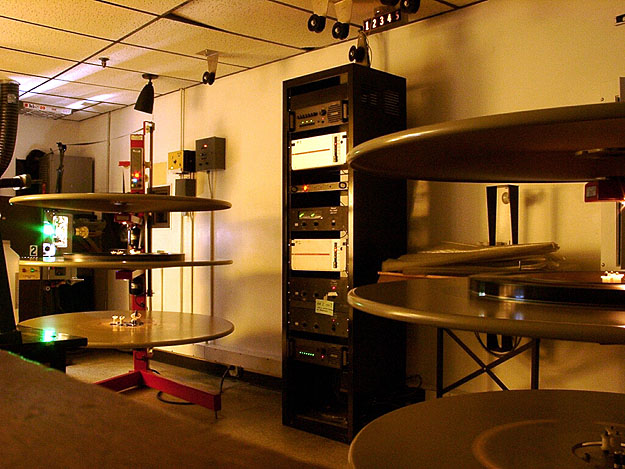 There are 3 booths total. Here is the booth with stereo sound. The other auditoriums have mono sound.

---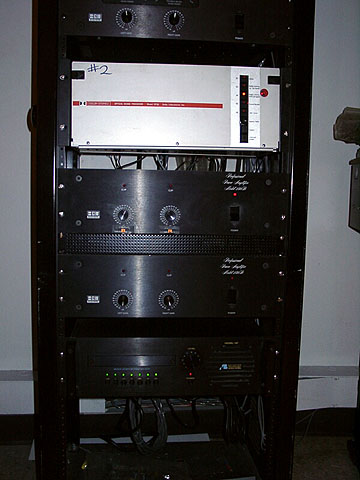 The soundrack that powers the mighty big screen. Only the CP50 is built well enough to satisfy the demanding moviegoers that choose the amazing Southwest Plaza 5.

---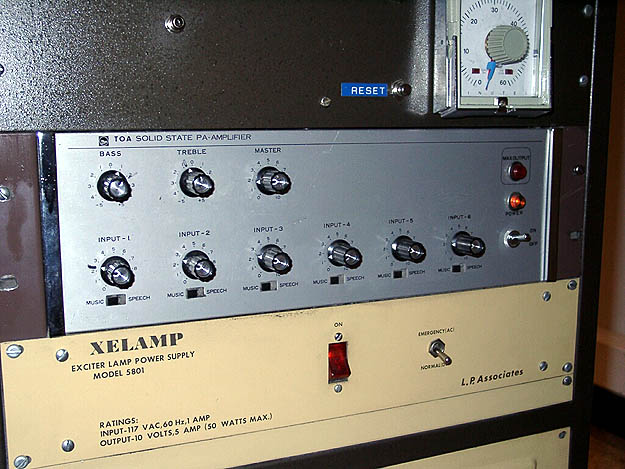 Here is the sound system for the mono auditoriums. Go ahead and drool.

---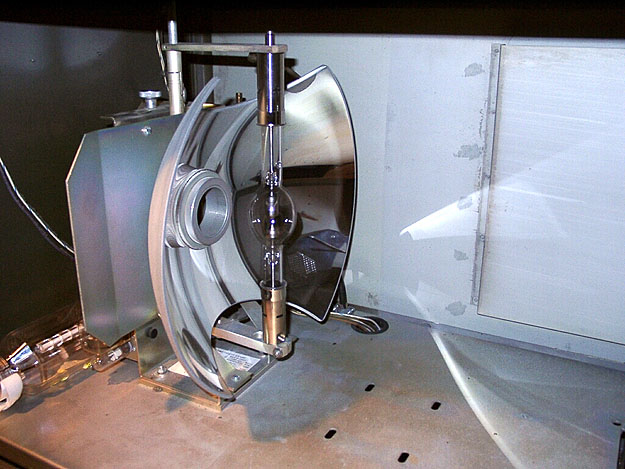 And we close with the funky reflector that lights the small screen.

---

Special thanks to Joe Redifer for the pics.