---
Svet Cinema
Chrudim, Czech Republic

---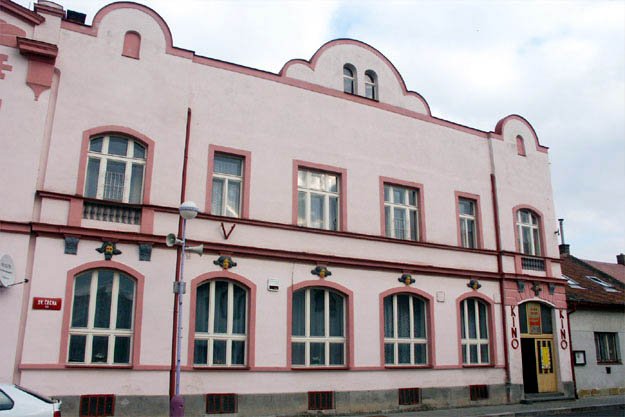 Front facade of the building where the Svet single screen cinema is located

---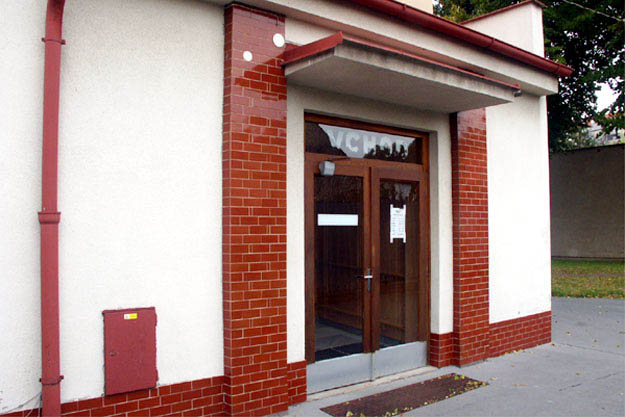 Main entrance

---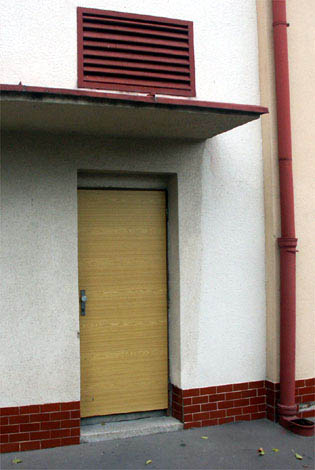 Door to the projection booth

---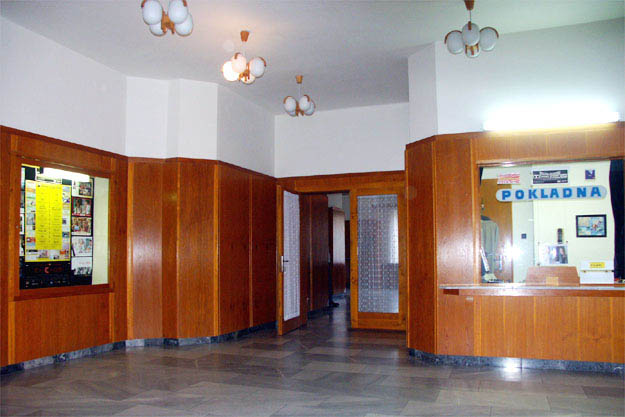 Lobby and the cash desk

---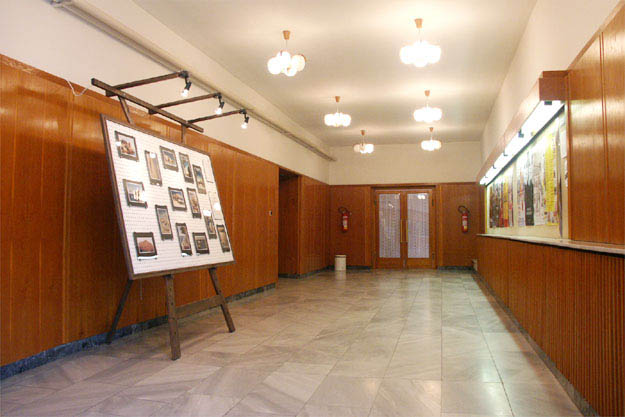 Vestibule

---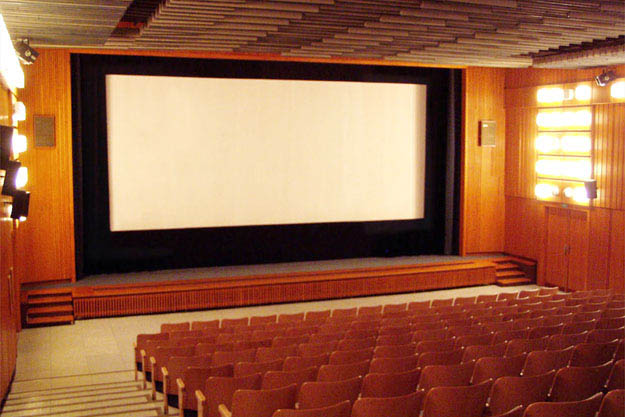 Projection room with a screen. Fully opened curtain allows accepting CinemaScope format 1 : 2.35 with 4-channel Dolby Stereo SR sound

---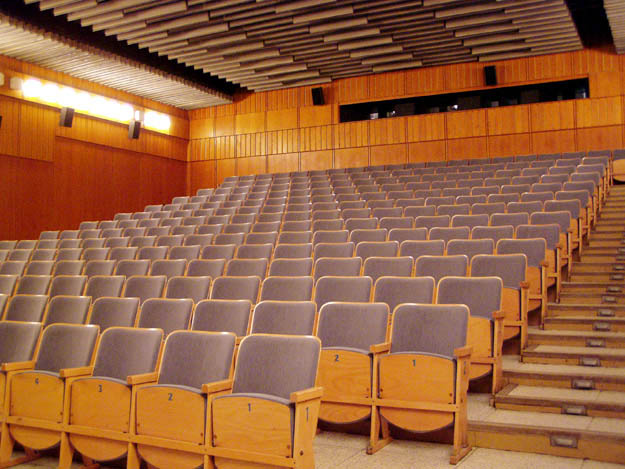 Auditorium capable to admit 250 visitors.

---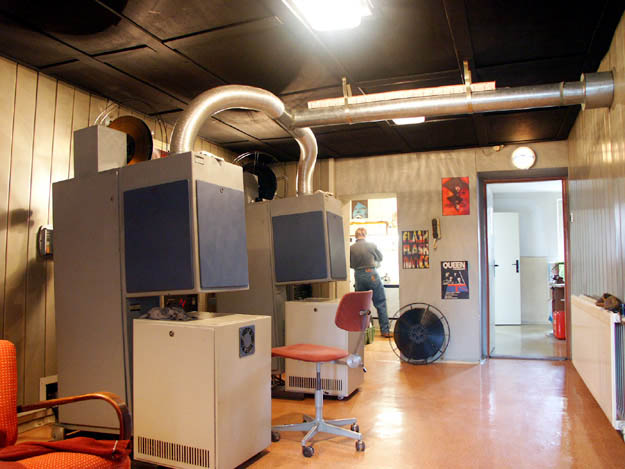 Projection booth with two MEO 5 XB projectors, made by Meopta Prerov (Czech Republic). See rectifiers under the machines.

---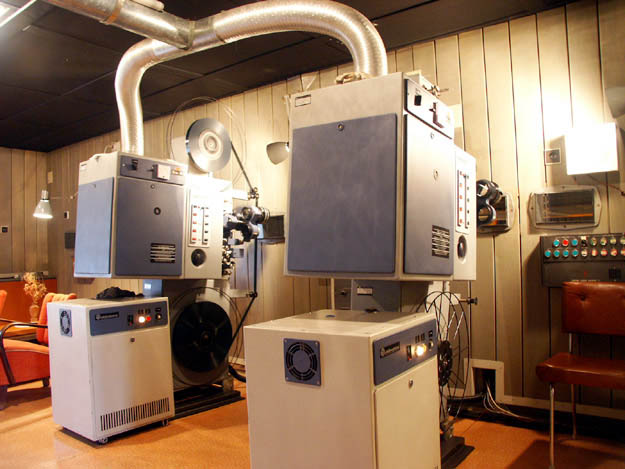 Another view of a couple of projectors. The left machine just rewinds a film reel

---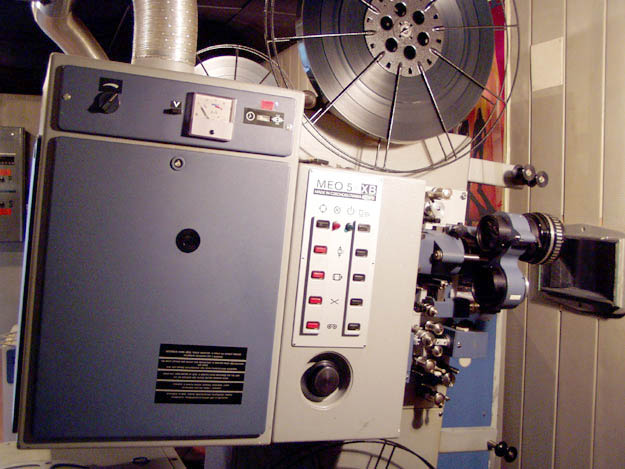 Close-up of MEO 5 XB equipped with 1500-Watt Xenon lamp

---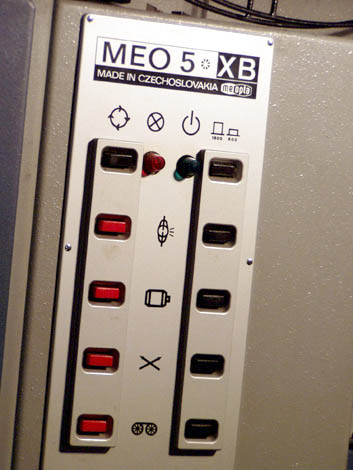 Detail of the switch panel on the MEO 5XB

---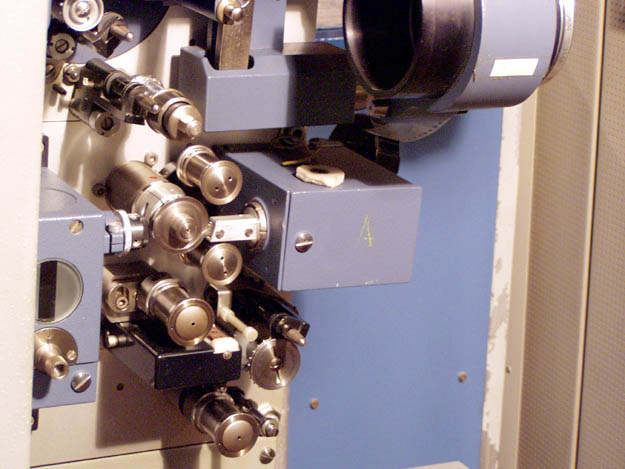 The optical sound head of MEO 5 XB

---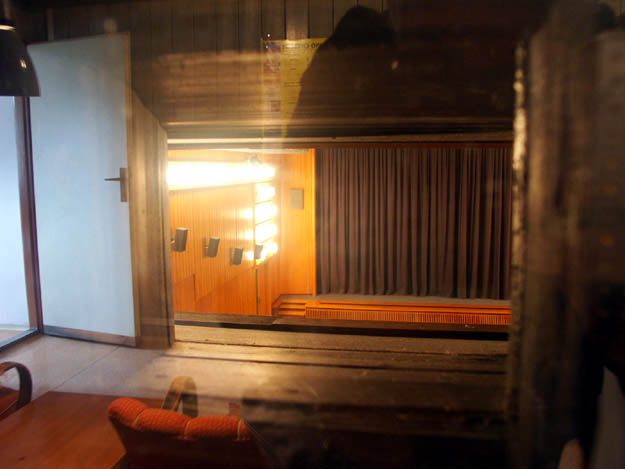 Look through the projection window to the projection room. This position was formerly used for 16 mm projector. 16 mm is not available there

---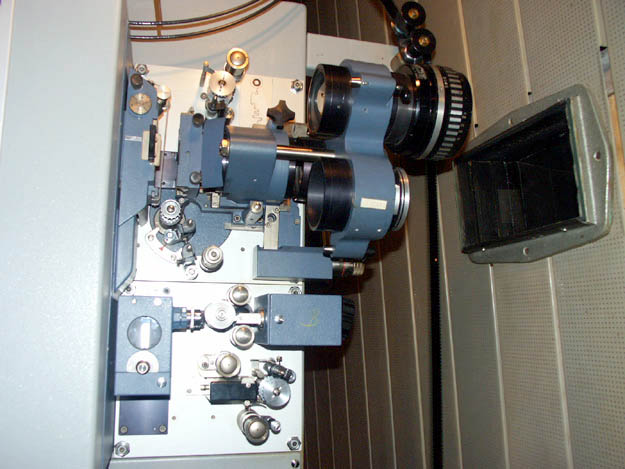 The projection head of the MEO 5XB with a lens revolver capable to carry 3 projection lenses

---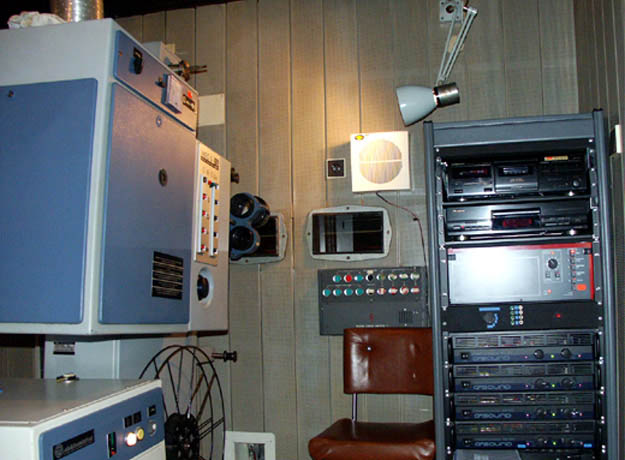 MEO 5XB projector and the sound console with Dolby Stereo CP 65 sound processor

---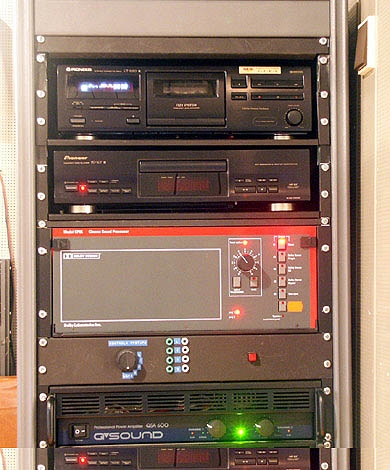 Close-up of the sound console

---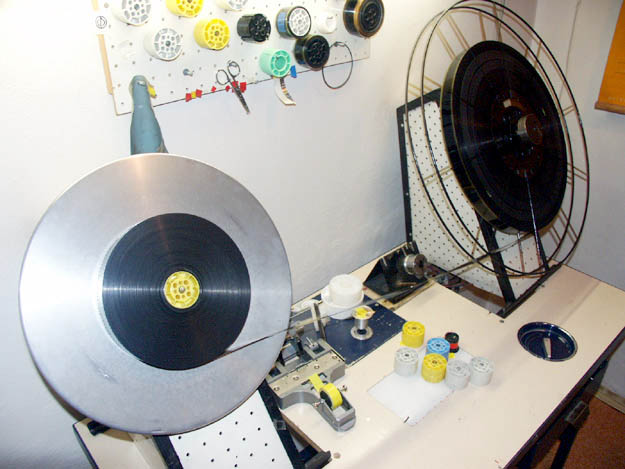 Rewinding table

---

Special thanks to Stan Novotny for the pics.