---
Sun Pictures Picture Gardens
Broome, Western Australia

---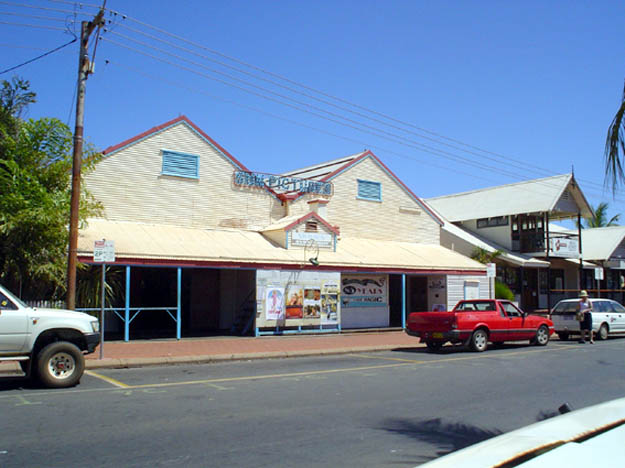 Exterior of the Sun Pictures Picture Gardens. It commenced exhibition in 1917 and has been in continuous operation since.

---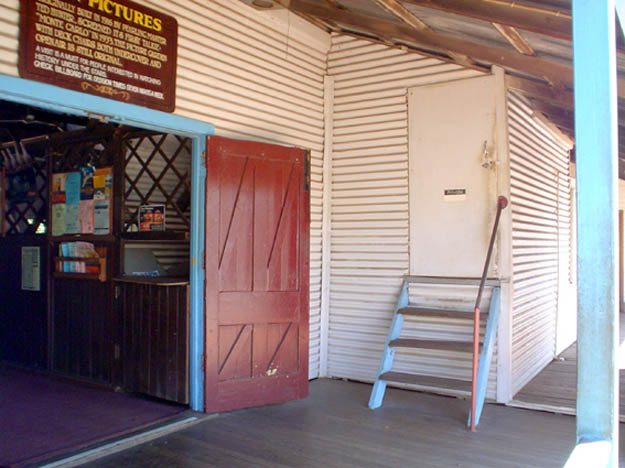 Main entrance to the outer foyer with the booth entrance on the right.

---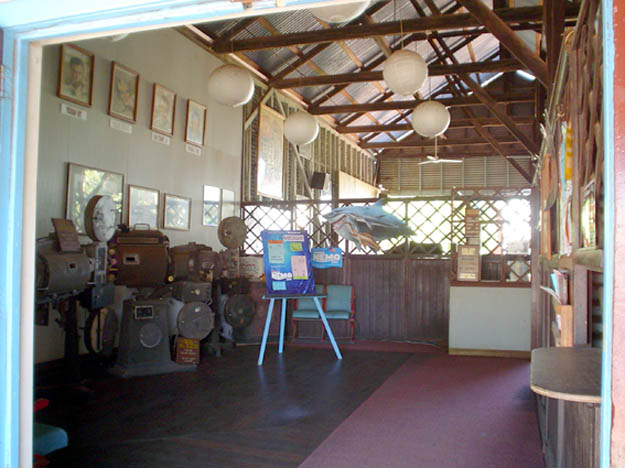 The outer foyer with ticket box and display of old machines used at the theatre.

---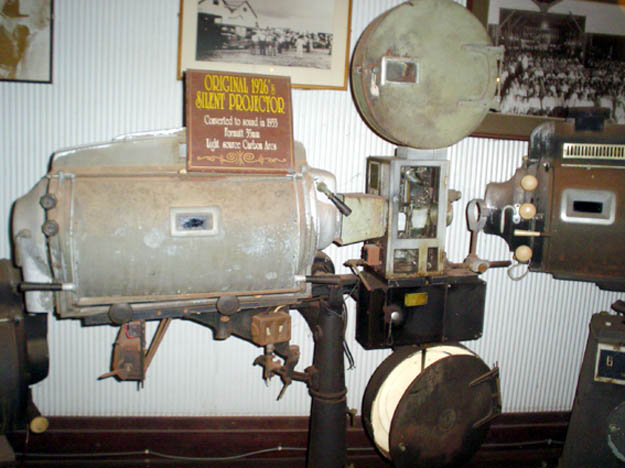 A 1924 C&W silent projector upgraded in 1933 to sound speed and sound head added.

---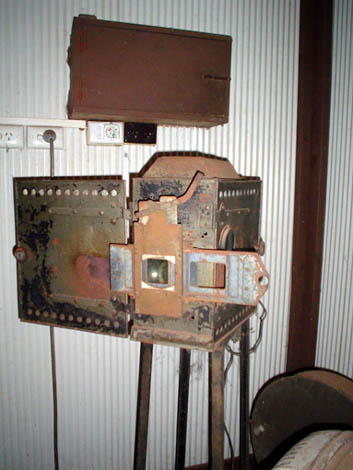 The original slide projector.

---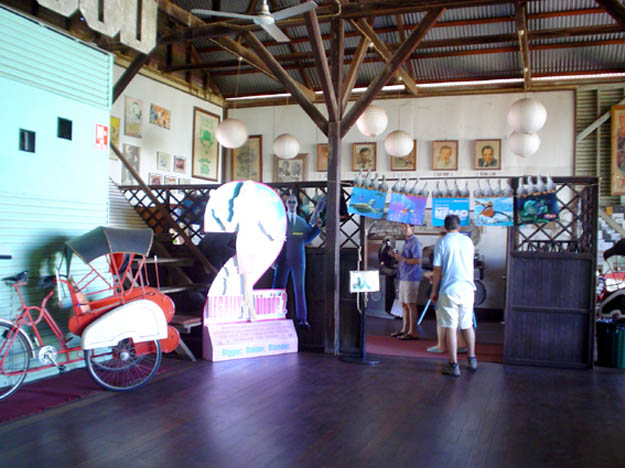 The inner foyer which is in front of the booth and concession.

---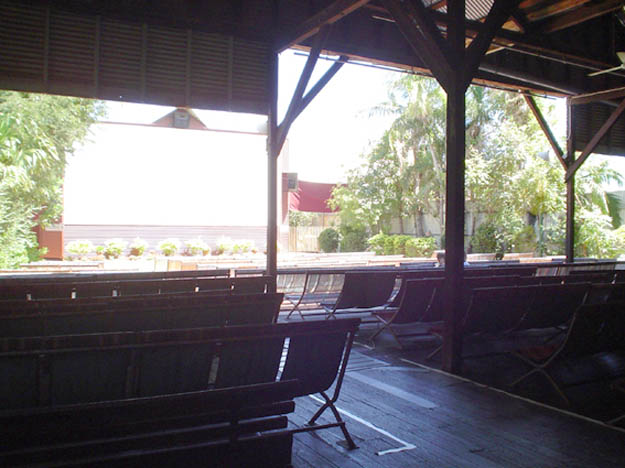 The screen as seen from the foyer.

---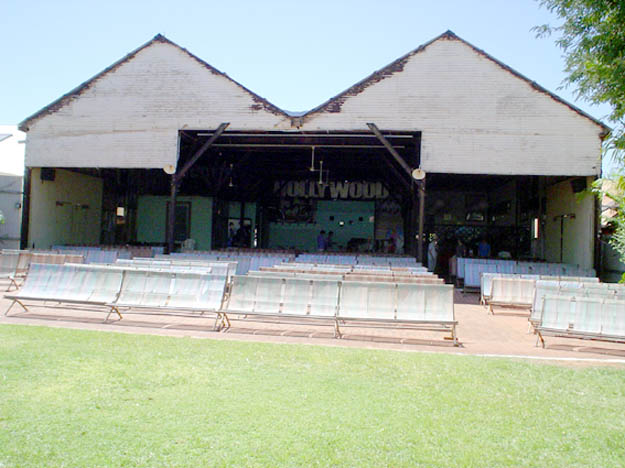 The Outer deckchairs and covered seats as seen from the screen.

---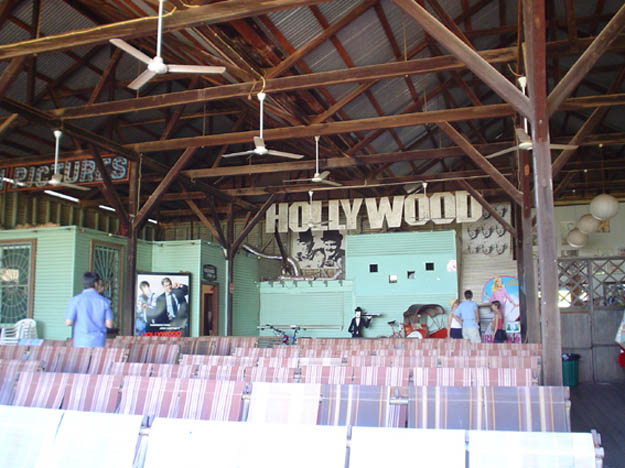 The undercover seats, office on the left, concession, (closed) in the middle and the booth.

---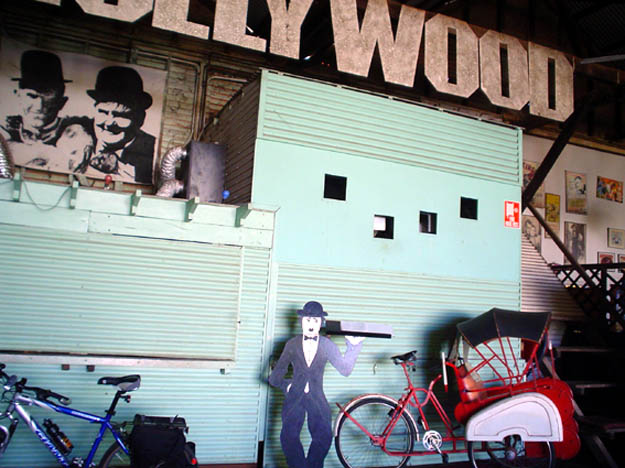 The closed concession and booth with the sound rack protruding through the wall.

---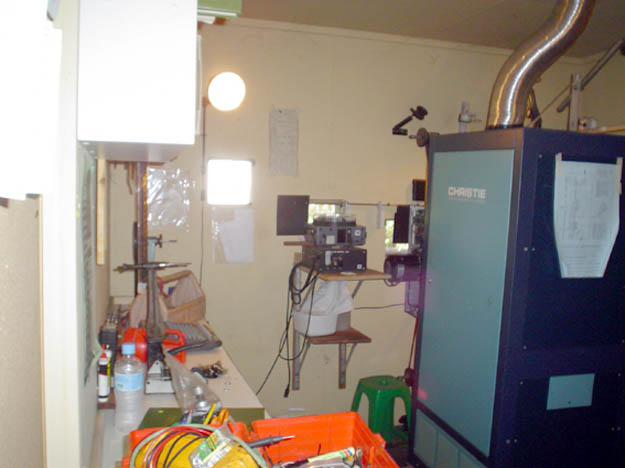 Wide shot of the booth from the doorway, rewind table, 400W slide projector.

---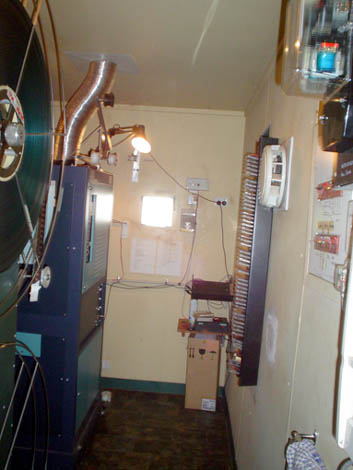 Right hand side of the booth.

---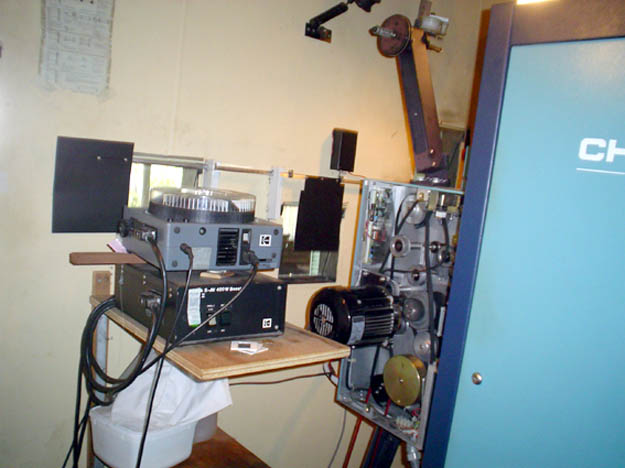 Rear of the P35GPS-AT on annual routine maintenance day.

---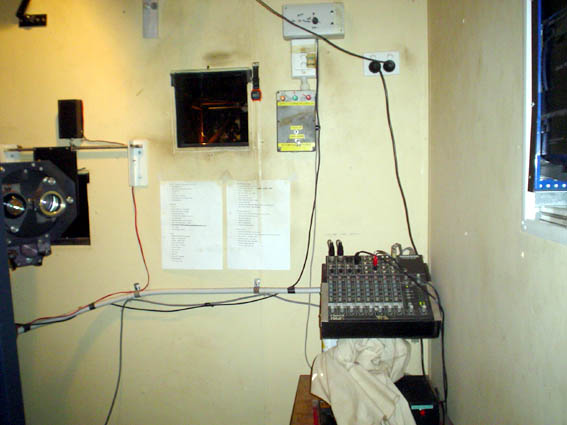 Synch and non-synch audio is handled by a 8 channel Mackie mixer

---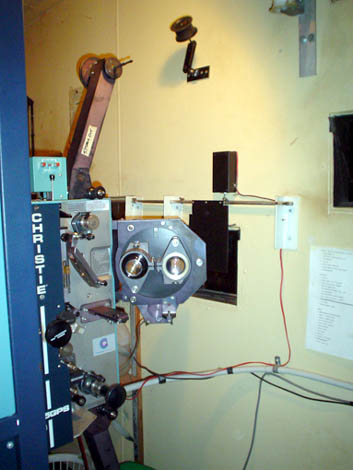 The Christie P35GPS-AT.

---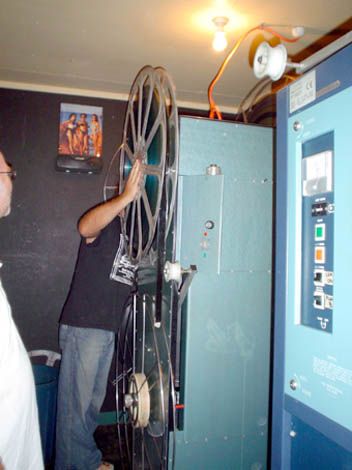 No room for a platter but just enough for a double sided tower.

---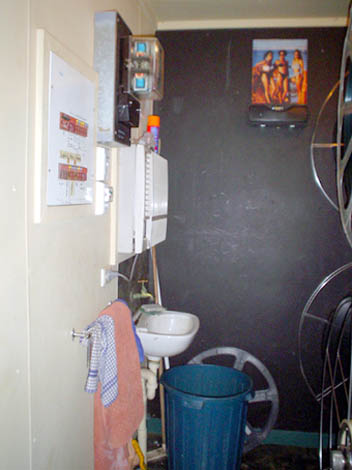 Rear shot of the right hand side of the booth.

---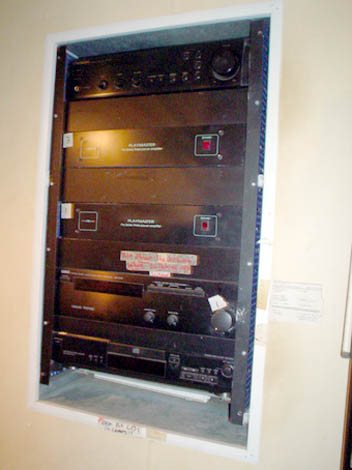 The sound rack, 3 amps and a couple of CD players.

---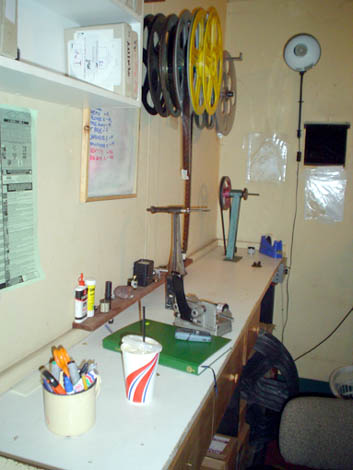 Rewind bench/work area.

---

Special thanks to Rick Hunter for the pics.